BOB is coming up with a new offspring in BOB Solo that can be kept close by or left free to roam about independently on its own. Two comfortably padded screens enclose the cubicle's lush seatings and complimentary armrests.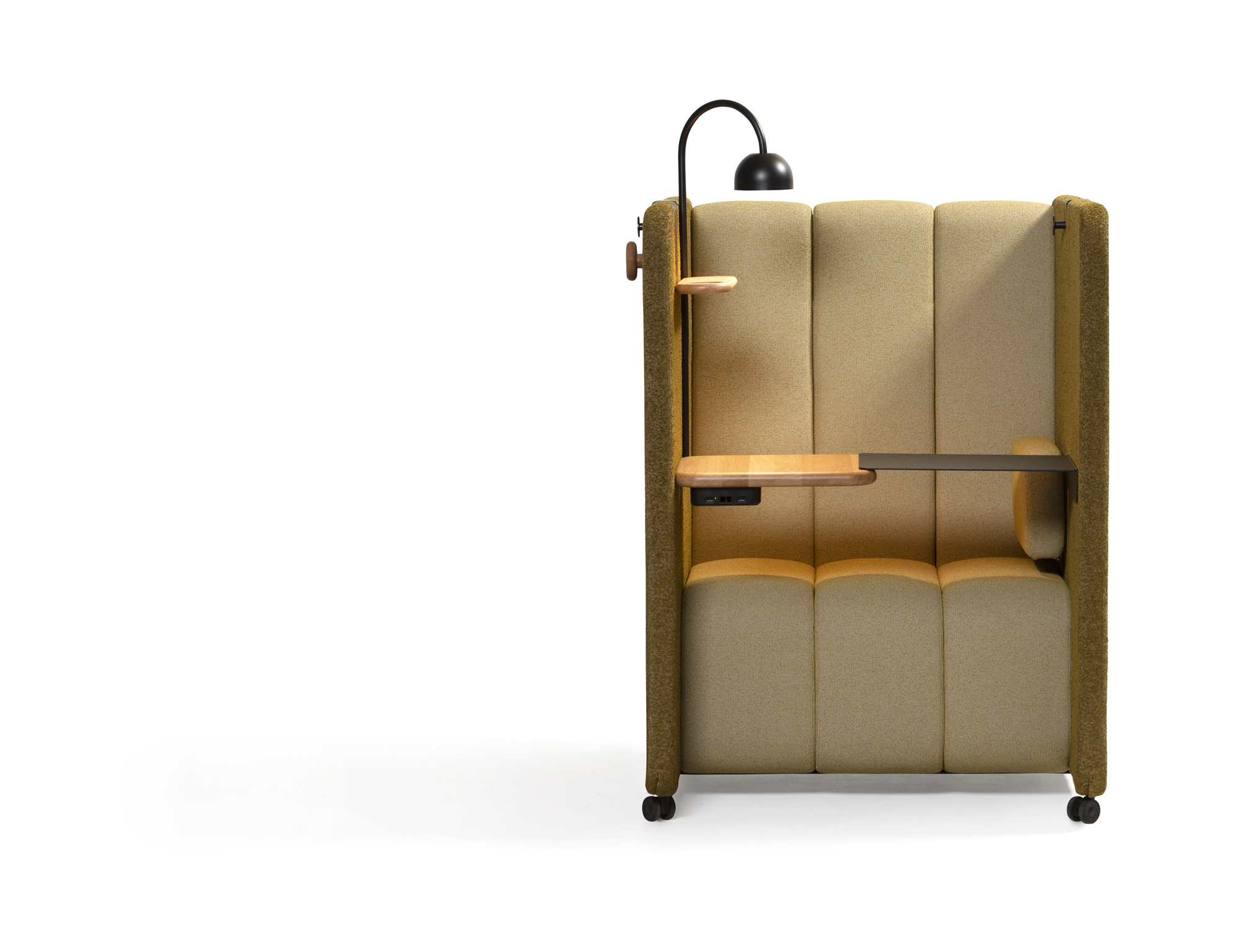 FORGET EXTENSION CORDS TO TRIP ON
Thanks to a detachable power bank that will charge smartphones wirelessly along with laptops, as well as the BOB Light Mini. The small table in massive oak is perfect for a laptop, a book, and documents. Smaller shelves, coat hooks, mug holders along with a foldable rectangular steel table are at hand whenever needed. Stefan Borselius and Thomas Bernstrand have put small but strong wheels underneath to let BOB Solo go anywhere.
'BOB Solo is a room in the room, a nook for privacy,' says Stefan Borselius who together with Thomas Bernstrand have created a fully independent addition to a now even more versatile sofa system.


Blå Station AB. Box 1OO.
296 22 Åhus Sweden
Tel: +46 (O)44 3000331.
Fax: +46 (O)44 241214
e-mail: mimi@blastation.se
www.blastation.se
More news from Blå Station

2 Exhibitions during 3daysofdesign Copenhagen | Denmark | 7-9 June Welcome to Blå Station during …