What happens when Blå Station challenges acclaimed designer
and accomplished carpenter David Ericsson to interpret the company's very spirit?
David's first decision is to go exclusively for pine, the
golden green treasure of the Swedish forests, as the sole material.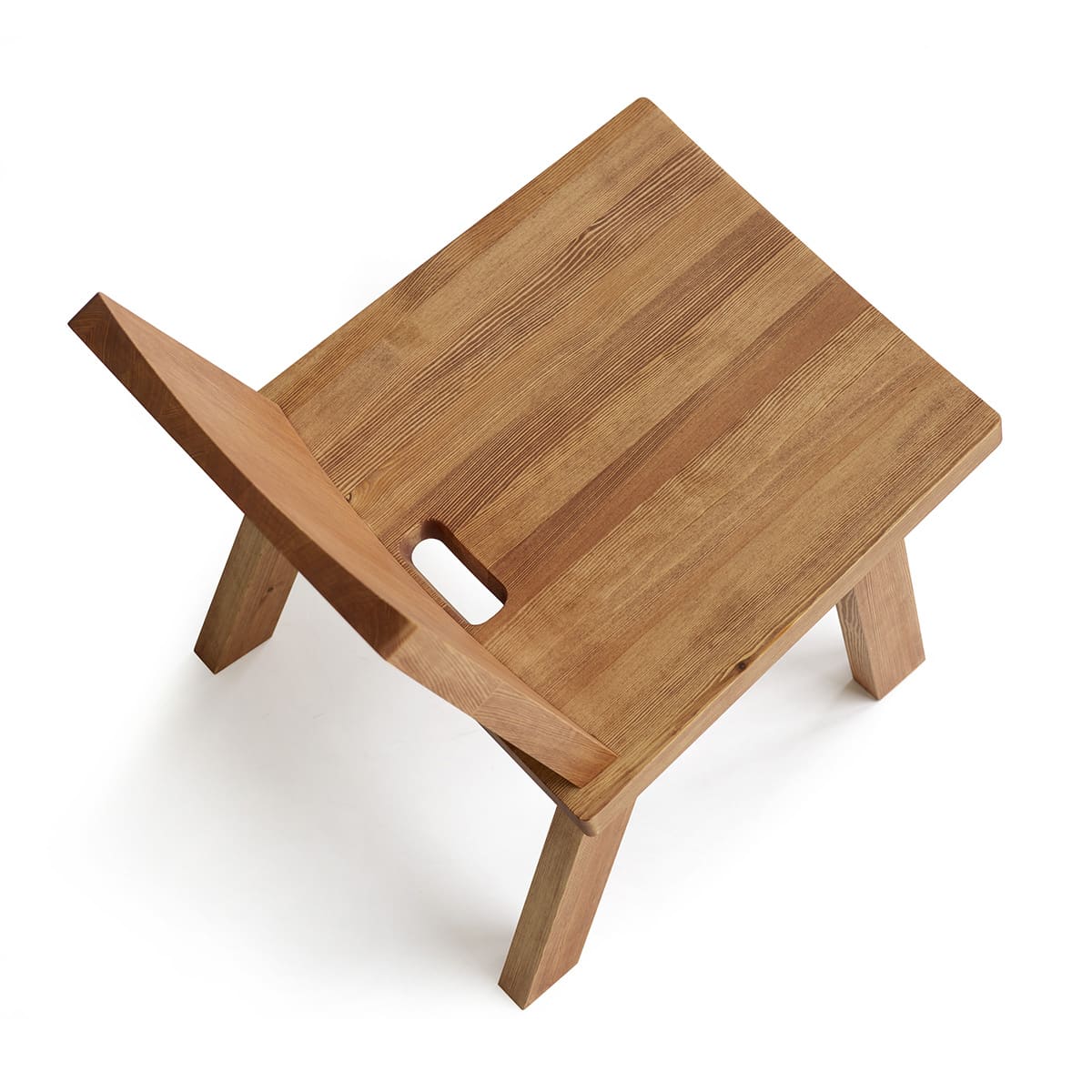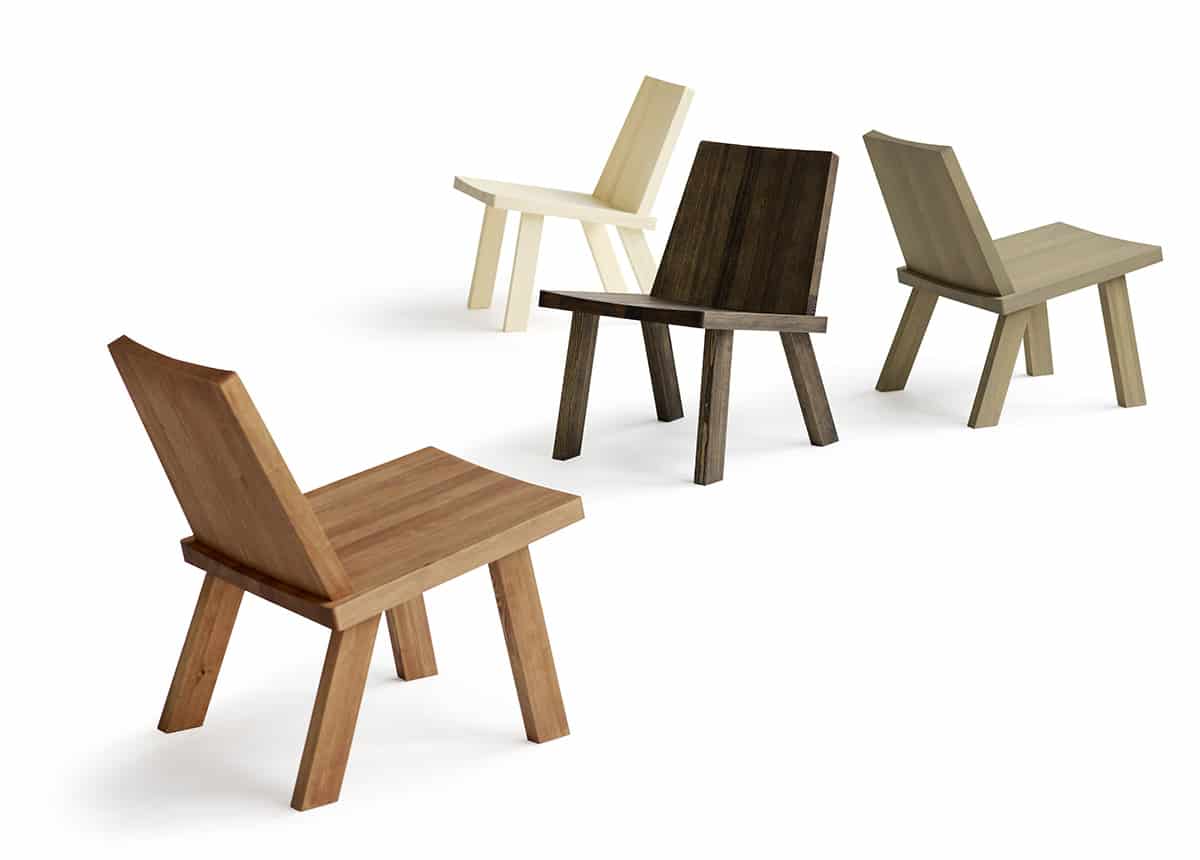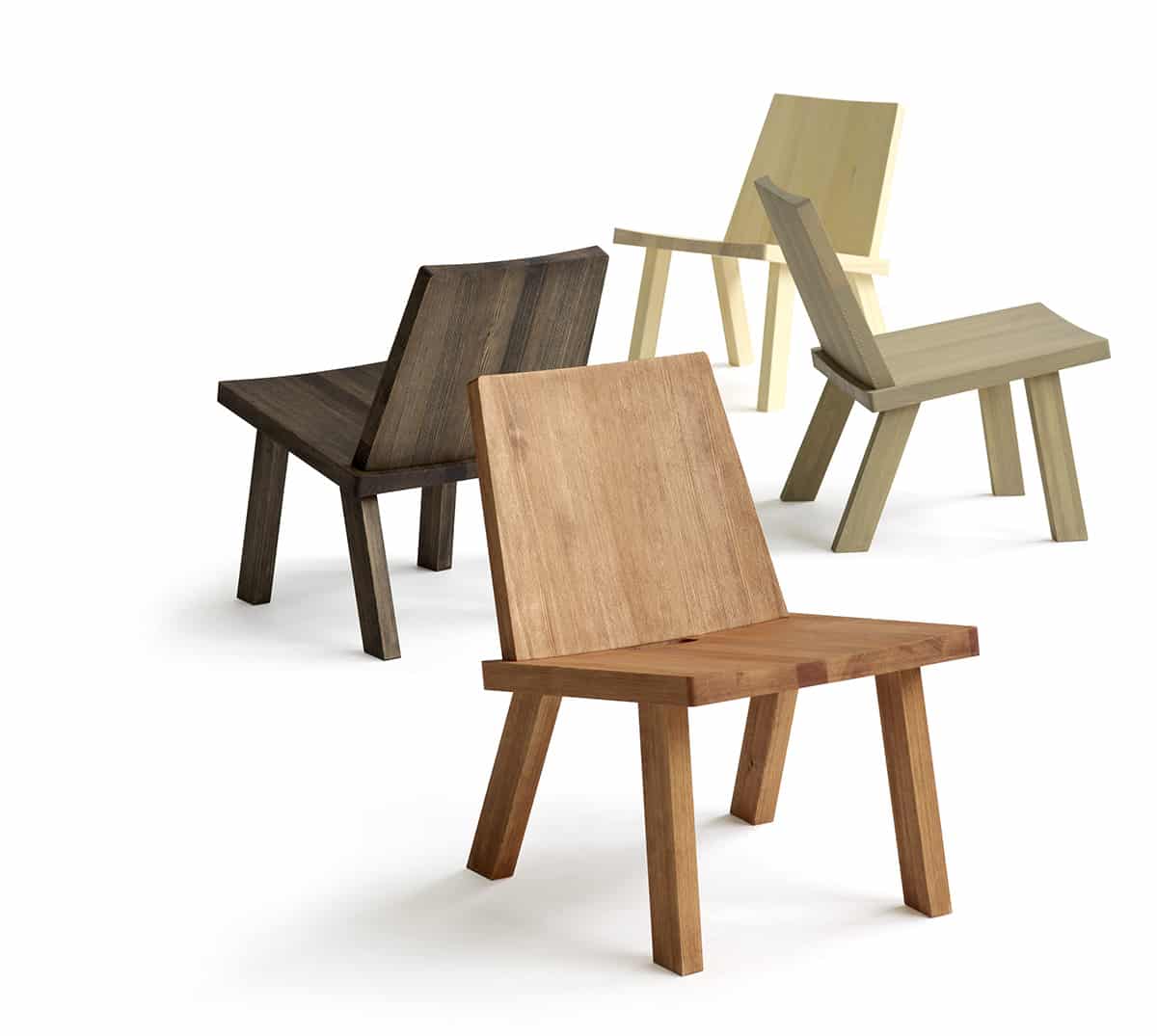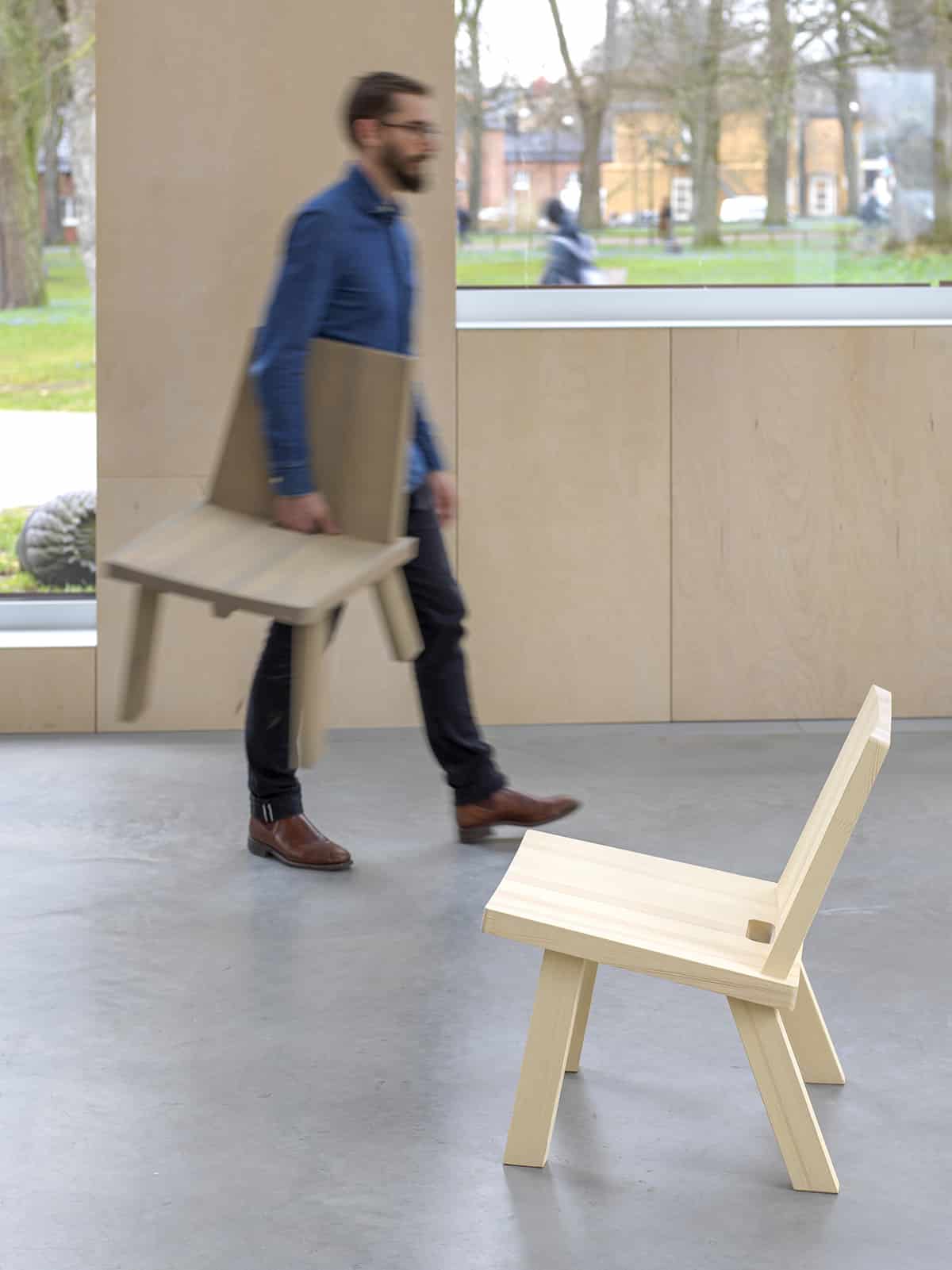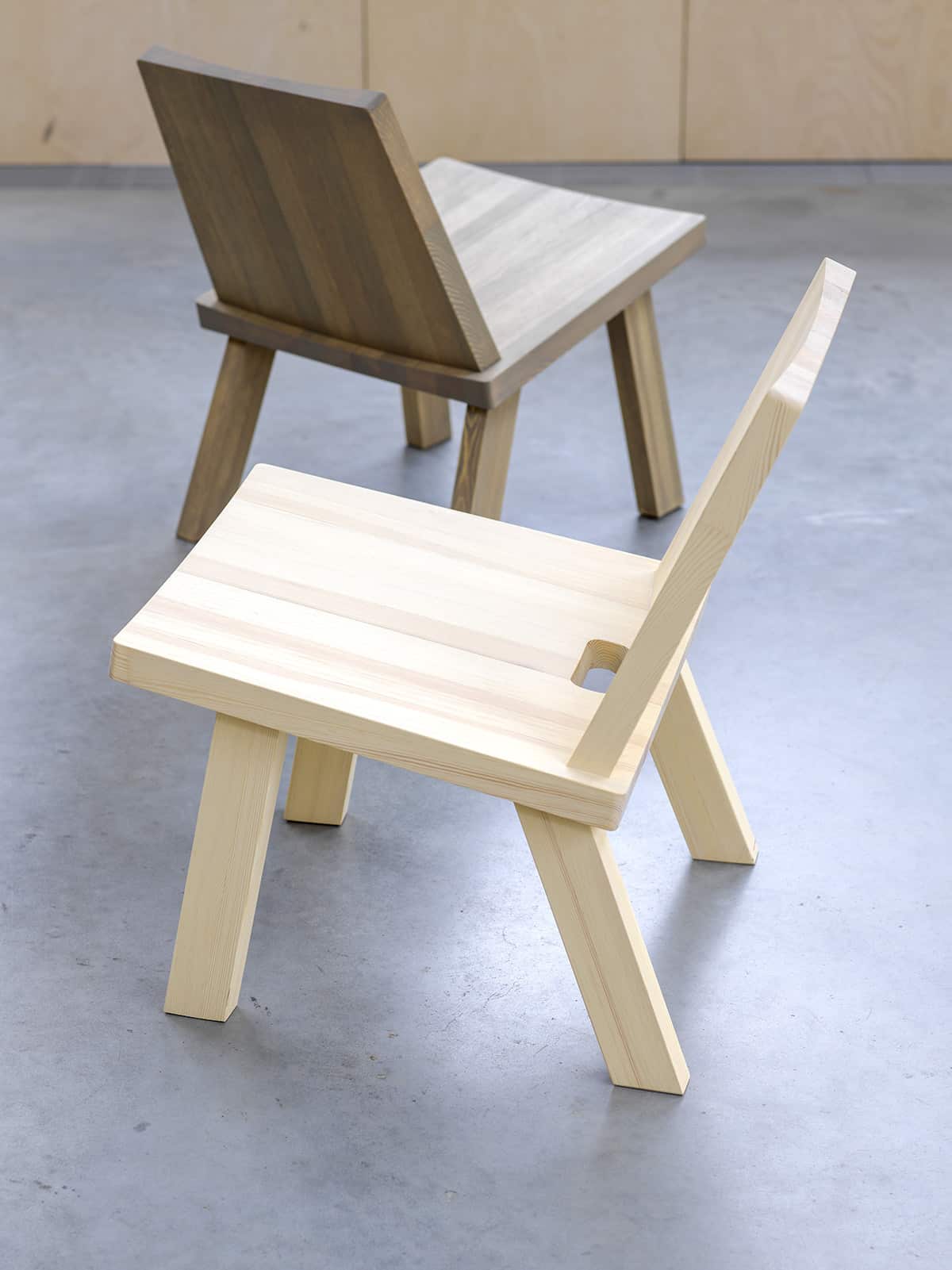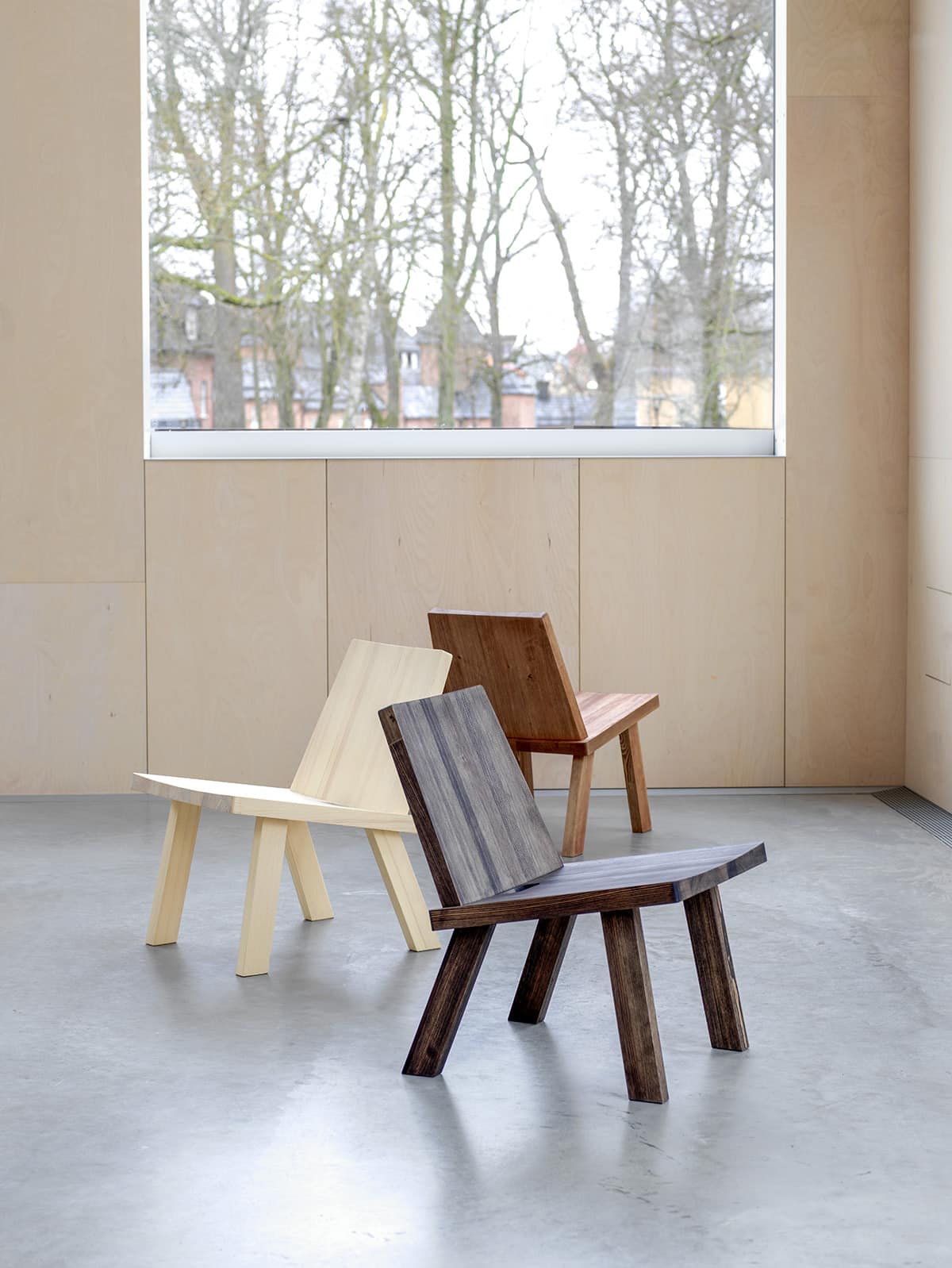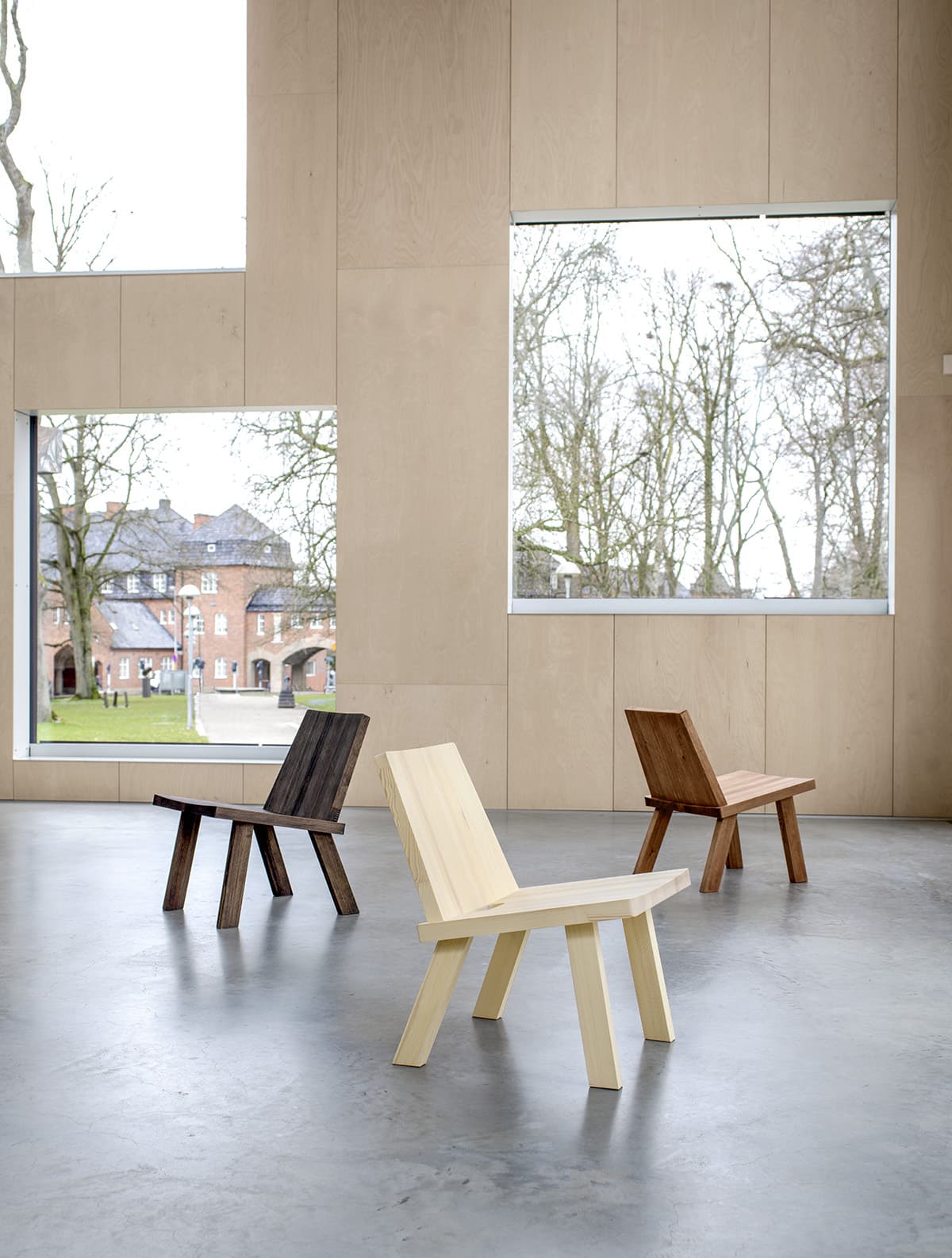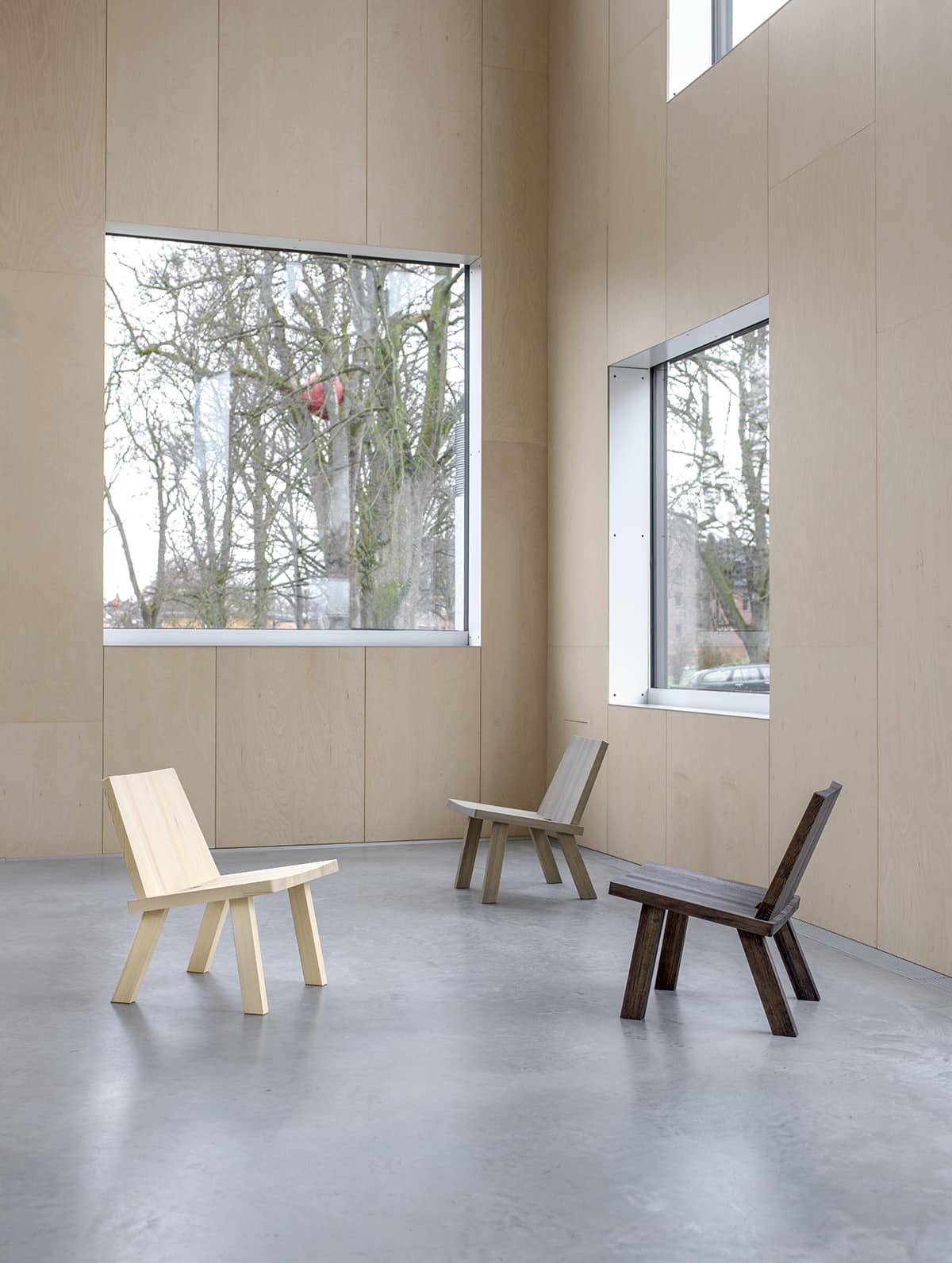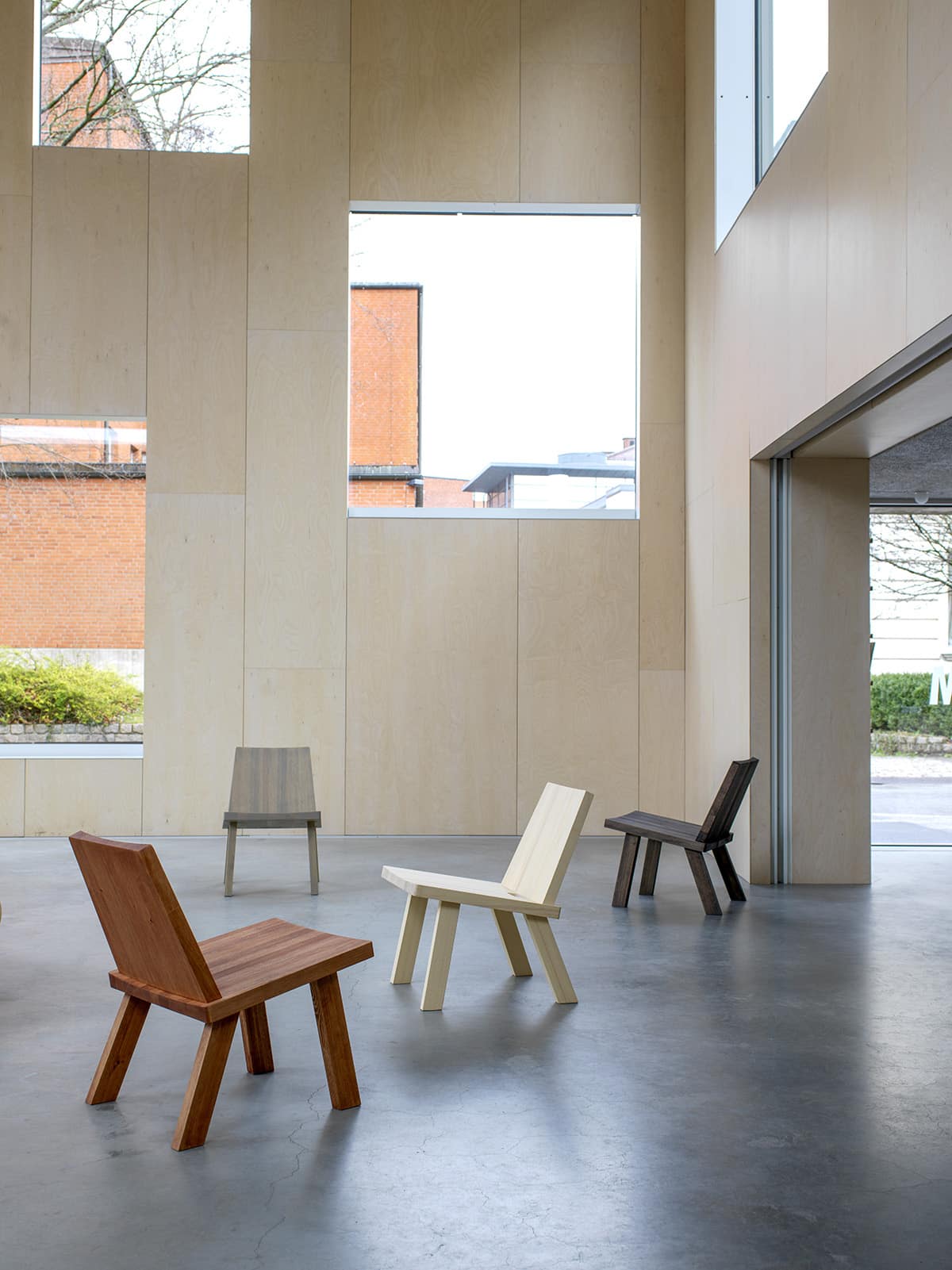 Johan Lindau, CEO and design manager of Blå Station is excited:
why not process Swedish pine instead of just exporting it? A pine
chair project has been on his mind for years. David's take on Blå
Station is a raw-hewn, sturdy little punk of a chair. Stubby and with
a springy inclination, Pinzo offers an almost brutal simplicity of construction,
with a finger jointed backrest and a hole as a little handle
in the lower part of the seat.
Pinzo is more than an object; it's a stubborn
little fellow with an inviting character. David's chair, consisting
of just six pieces, pays clear homage to the Italian master Enzo Mari
and his straightforward approach to wood. African seating shaped
directly from tree trunks has also inspired the design.
Welcome to our stand 16:C41!
Where: Milan Fairgrounds, Rho
Pavilion: 16, Stand: C41
When: 9-14 April
Blå Station in town during Milano Design Week
Tell Me More at Ventura Centrale
Rapt Studio is putting together the "Tell Me More" exhibition
featuring special versions of BOB, Åhus and Mika.
Where: Via Ferrante Aporti, 15bis, 20125 Milano
When: April 9-13: 10:00 – 20:00, April 14: 10:00 – 18:00
HEMMA Gone Wild
During Milano Design Week we will also be a part of the exiting external
exhibition "Hemma gone wild" hosted by Swedish Design Moves.
Where: Via Solferino, 15, Brera
When: 9 – 14 April 09.30 – 19.00


Blå Station AB. Box 1OO.
296 22 Åhus Sweden
Tel: +46 (O)44 3000331.
Fax: +46 (O)44 241214
e-mail: mimi@blastation.se
www.blastation.se