TURN design by White 2023
A solitaire for the home or for the office, a table for the in-between spaces. Use Turn as a side-table for cups, glasses, or books. Or as a pedestal table with flowers or precious art pieces. Use the lowest of three available heights as a sofa table. Or the high one as a worktable for a laptop or tablet.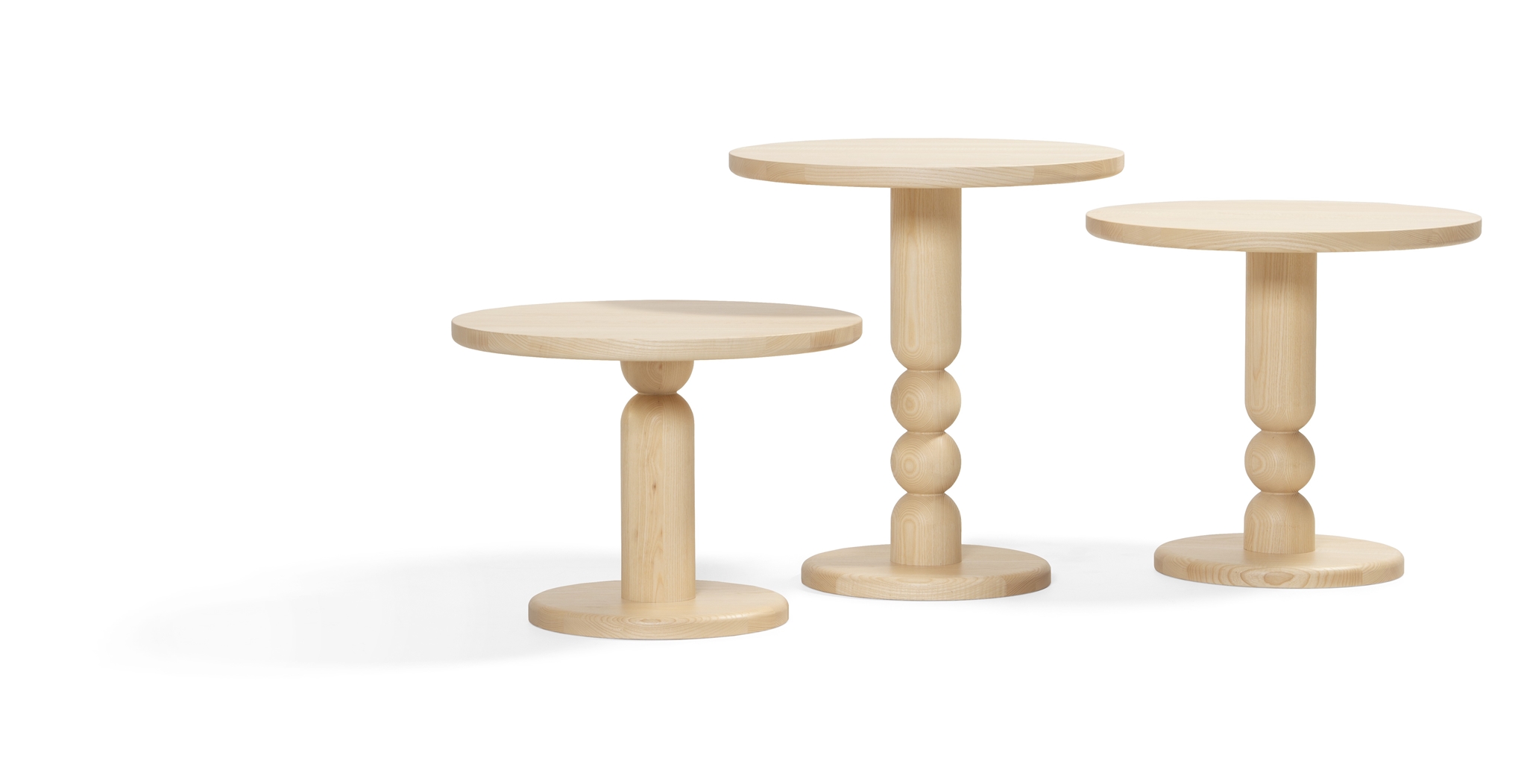 USE TURN AS A SIDE-TABLE FOR CUPS, GLASSES, OR BOOKS.
Turn is all made in massive oak or ash with a turned foot that welcomes decoration back into the design world, it could even be seen as a remembrance of decorative as well as baroque art and other historic styles relegated to history by the modernist movement. Turn is as content in the hybrid workspace as in a private home, and will easily reconfigure any space highlighting objects and bring about social interactions among people. Being made all in wood, with a shaft of steel for enhanced stability, Turn display a natural feel as well as going hand in hand with White's aim for a circular economy.
Turn is available in three different heights with a reversible foot; choose between oak and ash, the latter available in lacquered versions as well.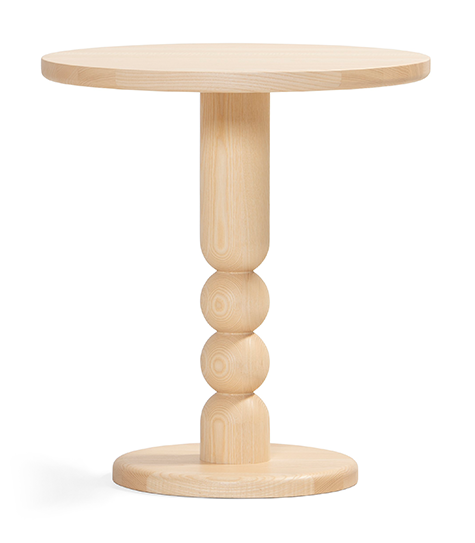 Blå Station AB. Box 1OO.
296 22 Åhus Sweden
Tel: +46 (O)44 3000331.
Fax: +46 (O)44 241214
e-mail: mimi@blastation.se
www.blastation.se
More news from Blå Station

2 Exhibitions during 3daysofdesign Copenhagen | Denmark | 7-9 June Welcome to Blå Station during …