Design: O4i.
Last year came the chair Dent as an answer to the question; Is it possible to create a 3D shape using a normal veneer? With Dent chair the impossible becomes possible. Dent challenges established notions of what constitutes elegance and beauty. The inspiration for DENT doesn't come from a crumpled piece of paper, but it's the easiest way of explaining the theory in practical terms. In exactly the same way that you can shape a crumpled and then smoothed-out piece of paper into a bowl, for example, the designers O4i have cracked the code for how you "trick" traditional veneer into bending itself in different directions without breaking and folding.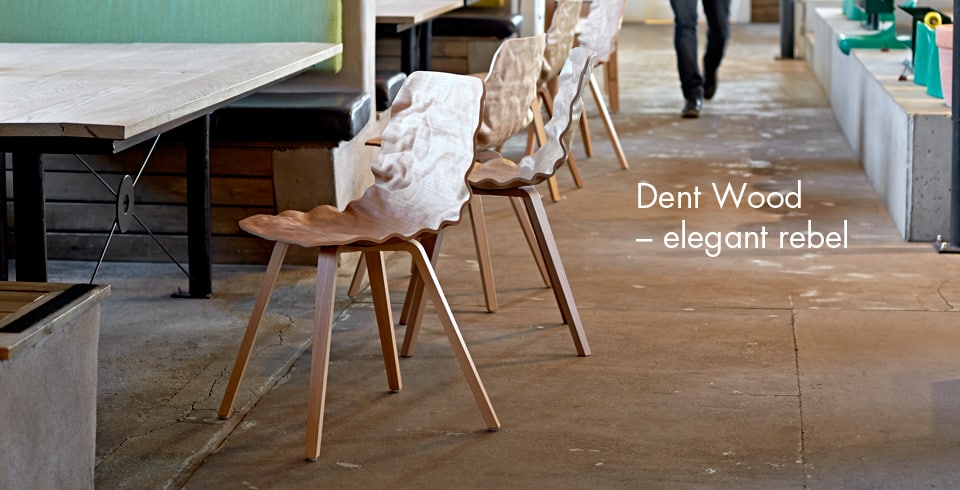 NEW in the Dent family 2014 is Dent Wood chair that is made completely of layer-glued, compression-moulded wood. Despite its crumpled surface, Dent is a comfortable seat shell with a host of uses in both public and private
spaces.
Manufactured using standard veneer (not 3D veneer). In a coloured finish or in clear lacquered ash, walnut, oak.


Blå Station AB. Box 1OO.
296 22 Åhus Sweden
Tel: +46 (O)44 3000331.
Fax: +46 (O)44 241214
e-mail: mimi@blastation.se
www.blastation.se