The BOB family is growing ever more versatile and flexible. The undulating soft openness of BOB, by Stefan Borselius and Thomas Bernstrand, can now be enhanced with BOB Biz to have more private spaces as part of the BOB sofa system.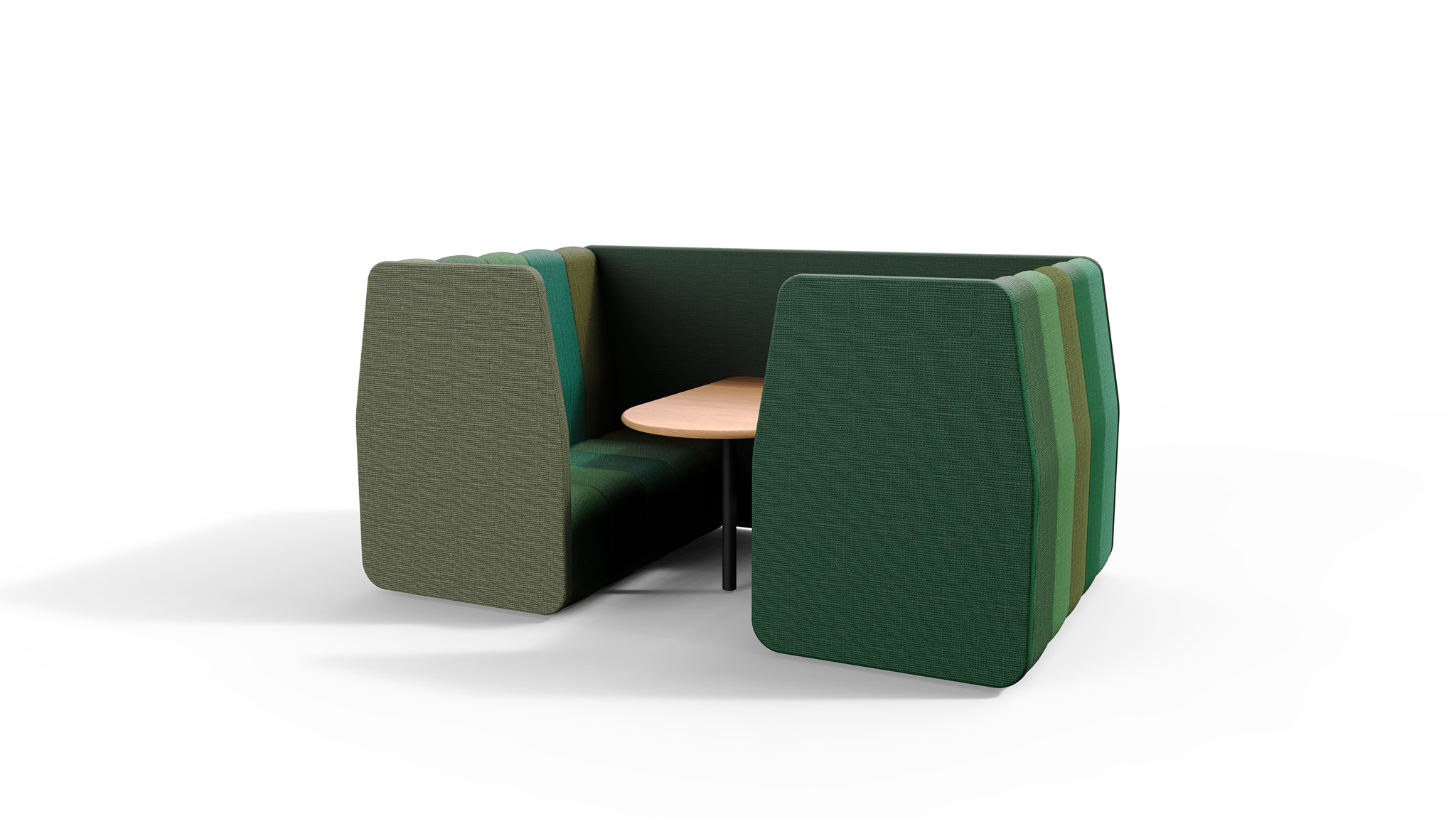 BREAK AWAY FROM THE COMMUNITY
For a while for an intensive face-to-face meeting, or a social chat, or a brainstorming mini conference. Add the partitions at appropriate intervals, adjust the length with the BOB seating modules and more partitions, let the padded screens surround and define 2-seaters, 4-seaters to whatever length chosen.
'We can build entire rooms,' says Thomas Bernstrand, 'BOB Biz can be a space for 2 people, for 4, for 6… you can just keep adding it longer and longer.' BOB Biz is of course well padded for good acoustics and are available in two versions: one open and one closed. 'You can make BOB Biz as long as you want, even kilometers, there are no limits!' promises Blå Station's CEO and design manager Johan Lindau.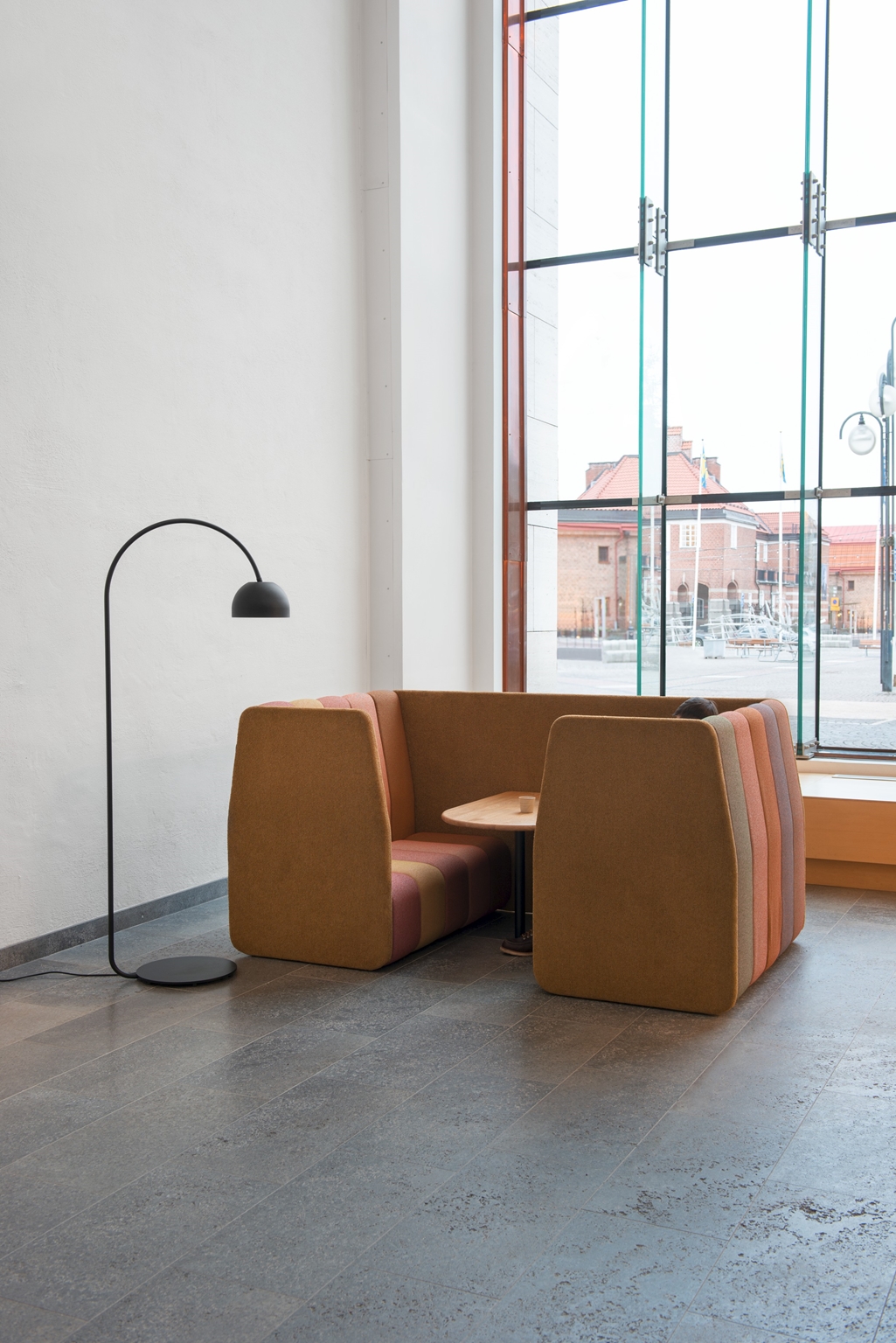 Blå Station AB. Box 1OO.
296 22 Åhus Sweden
Tel: +46 (O)44 3000331.
Fax: +46 (O)44 241214
e-mail: mimi@blastation.se
www.blastation.se
More news from Blå Station

A table filled with all sorts of things, and at the same time perfectly clean. …