Jackless Wood improves on the original Jackless table by replacing aluminum and steel with just wood. The trick is to produce a giant cone with outmost stability but just made of recycled paper and wood veneer. Stefan Borselius and Thomas Bernstrand's design has maganaged to lower its carbon footprint remarkably.
– It is quite a technological innovation to create a perfect cone in wood says Johan Lindau, product manager and CEO at Blå Station.
Jackless is now in its wood version even softer in expression, lighter and more sustainable. The wood endows Jackless Wood with a natural texture on a perfectly shaped surface. The table will excel as a stand-alone or as a multitude, an elegant addition to any domestic or public space. Jackless Wood is available in ash, oak, and walnut, and also with a stained finish in many colors.
Height 50cm & 55cm | Ø52cm.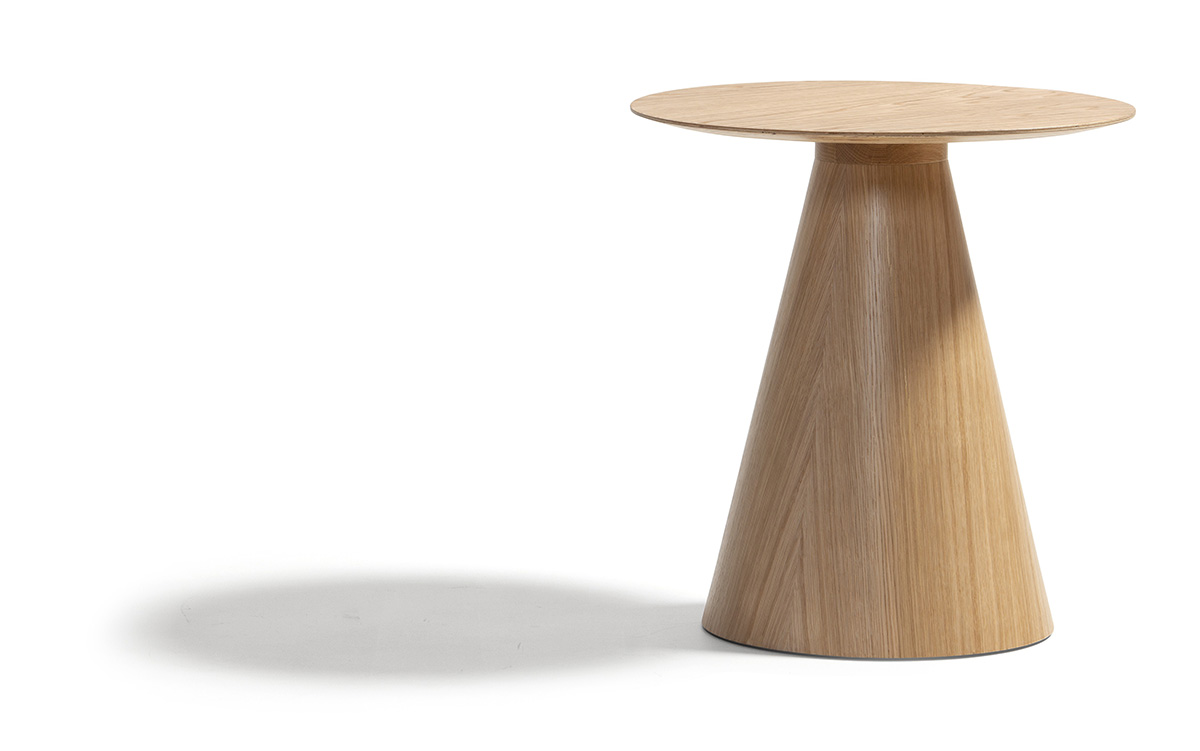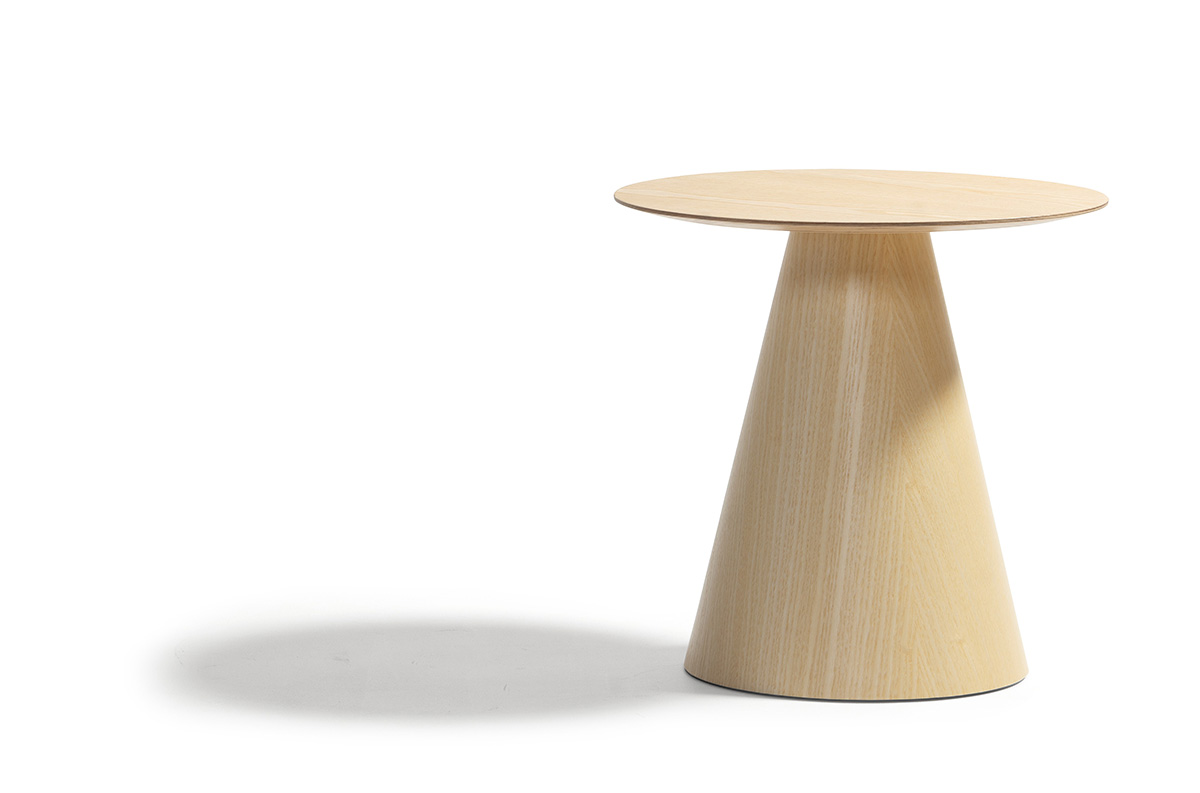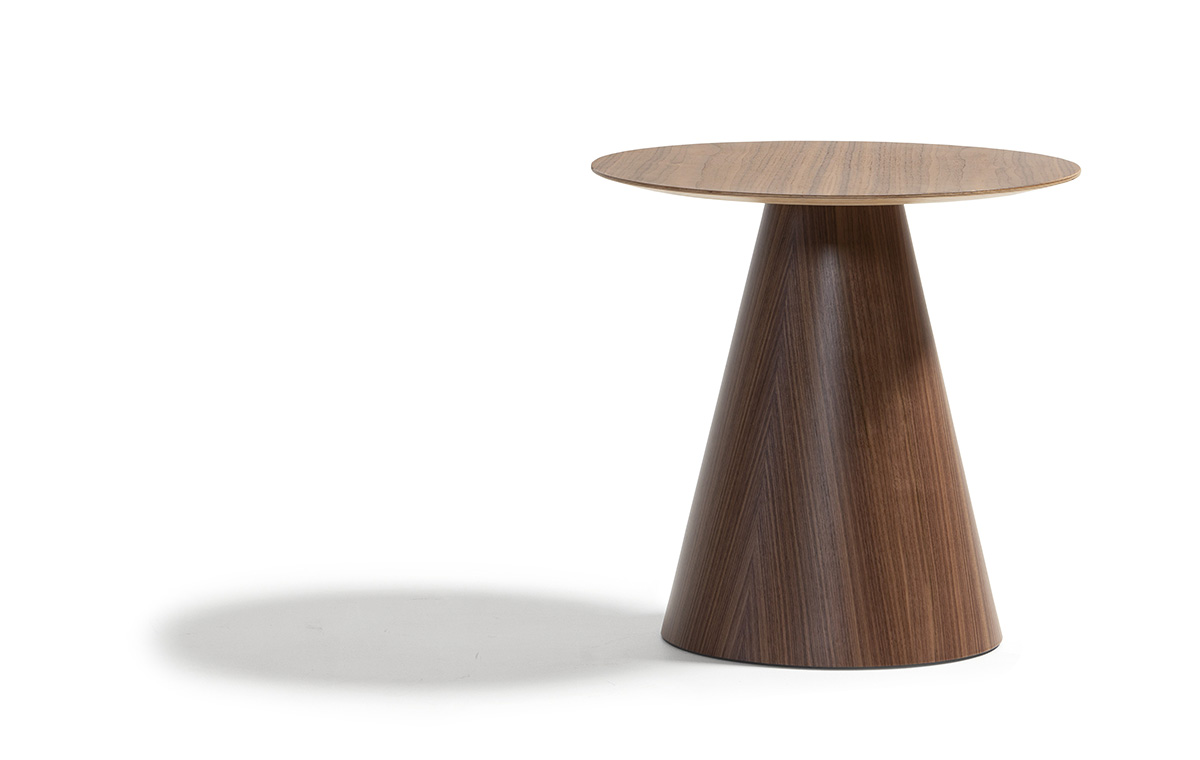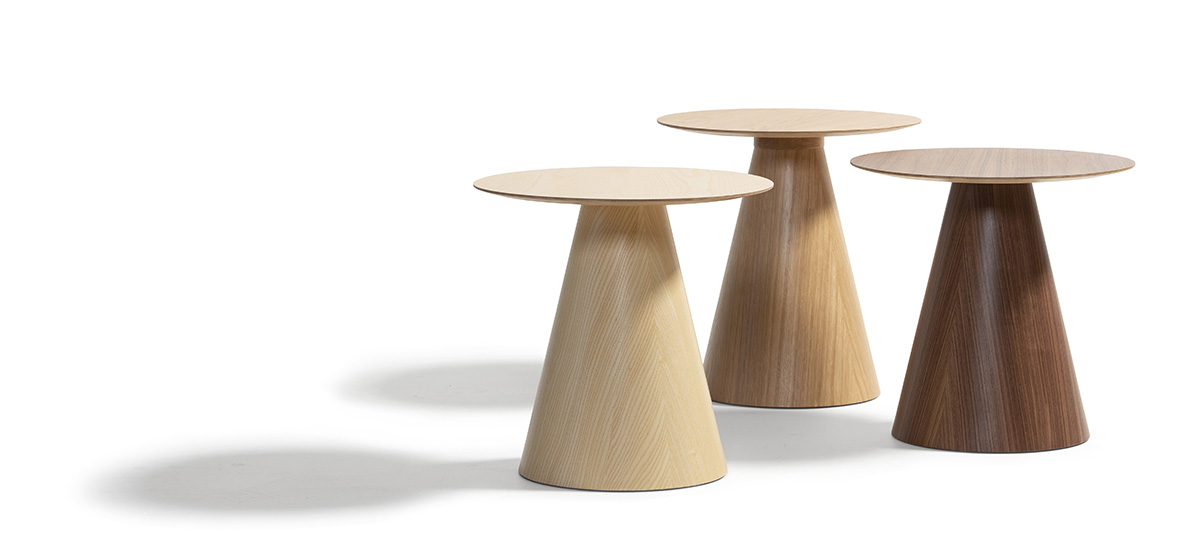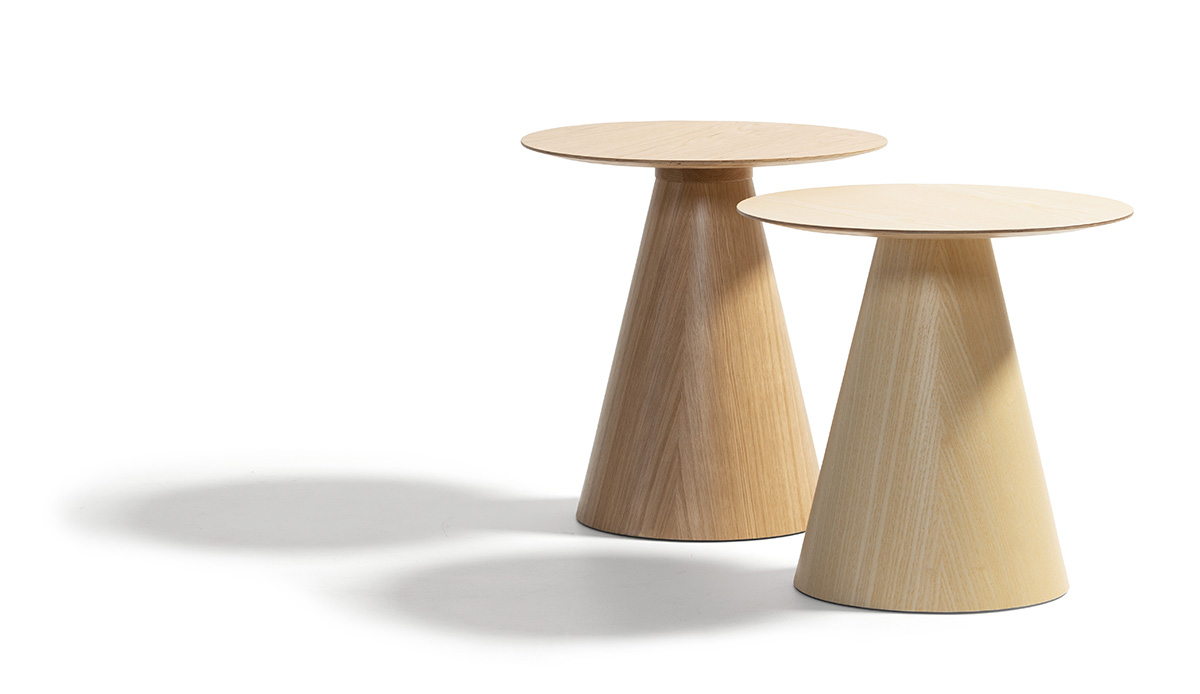 Blå Station AB. Box 1OO.
296 22 Åhus Sweden
Tel: +46 (O)44 3000331.
Fax: +46 (O)44 241214
e-mail: mimi@blastation.se
www.blastation.se