The new heavy duty Bimbo Aluminium! The versatile and stackable stool now in its most durable version ever and still as mobile as the wooden sibling.
Design: Peter Brandt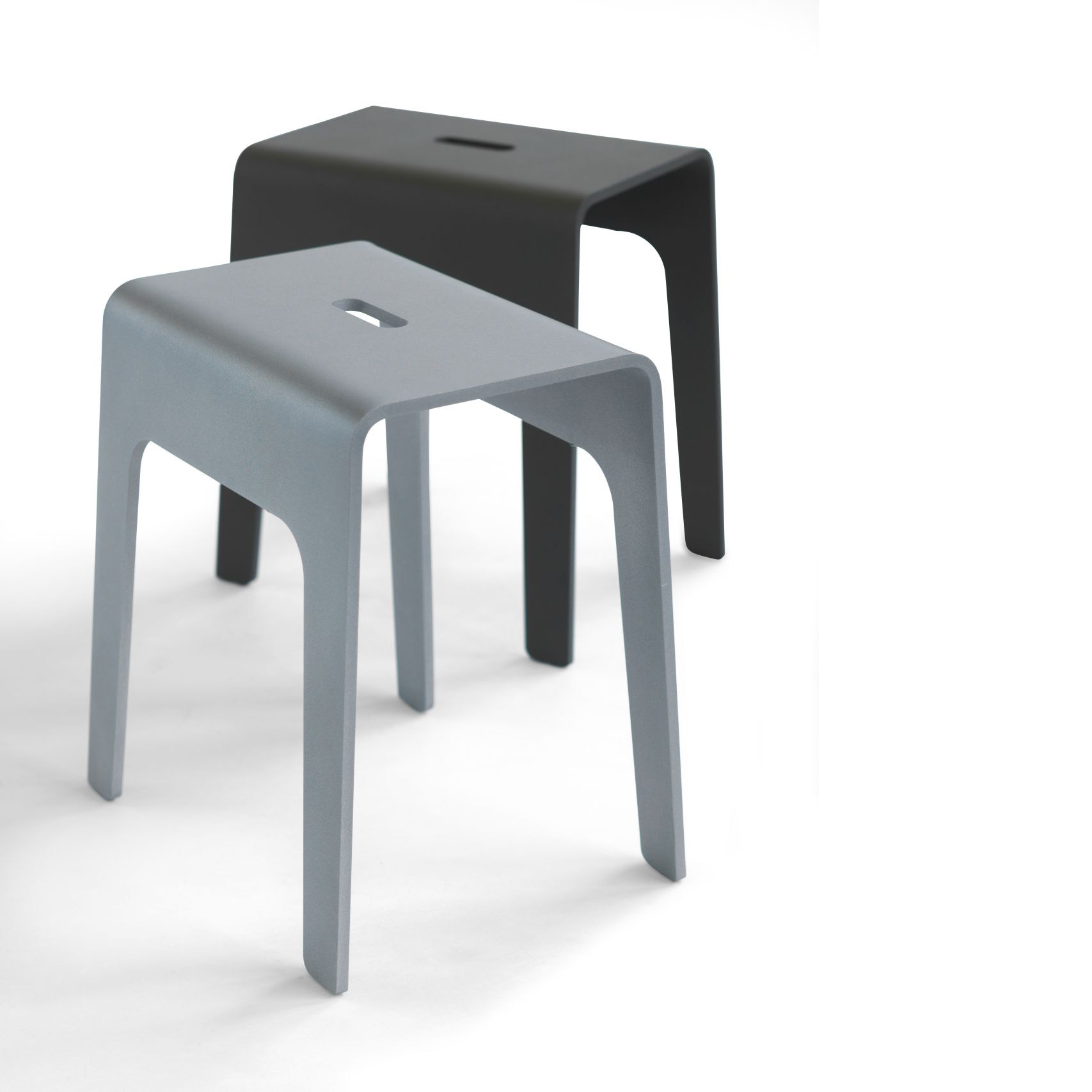 Peace, Love and Good #Design
Photo: Anders Norrsell



Blå Station AB. Box 1OO.
296 22 Åhus Sweden
Tel: +46 (O)44 3000331.
Fax: +46 (O)44 241214
e-mail: mimi@blastation.se
www.blastation.se
---
Bimbo

A stool is a tool! Bimbo is a stackable stool made of compression moulded wood. A cut out hole as a handle makes the stool easy to move around. Bimbo can be used almost anywhere one needs a temporary little place to sit or something to balance a foot on when one can´t quite reach and, of course, as a movable small table.

Bimbo started off as a colourful sketch, of small stackable stools, on the back of a presentation for another product. We liked the sketch and Peter Brandt was given the commission to further develop his idea. The result was Bimbo, which has received many awards over the years and has grown into a family of stools and small tables.

More news from Blå Station:

A table filled with all sorts of things, and at the same time perfectly clean. …