POND an irresistible coffee table.
Design: Mia Cullin 2013
When what is functional is beautiful and decorative too, its appeal becomes almost irresistible. POND is a table that you can easily move around. There are actually two tables in various heights and size, a crossover between coffee table and tea trolley, where the wheels and the handle define the function. The design is uncomplicated; the milled tabletop and the leather-covered handle are the most eye-catching features. The table's shape has been inspired by a lily-pad, triggering positive associations with one of nature's most iconic supporting surfaces. There's a 1950s feel to it, as well.
Both in the shape and the choice of materials. Modern. Retro.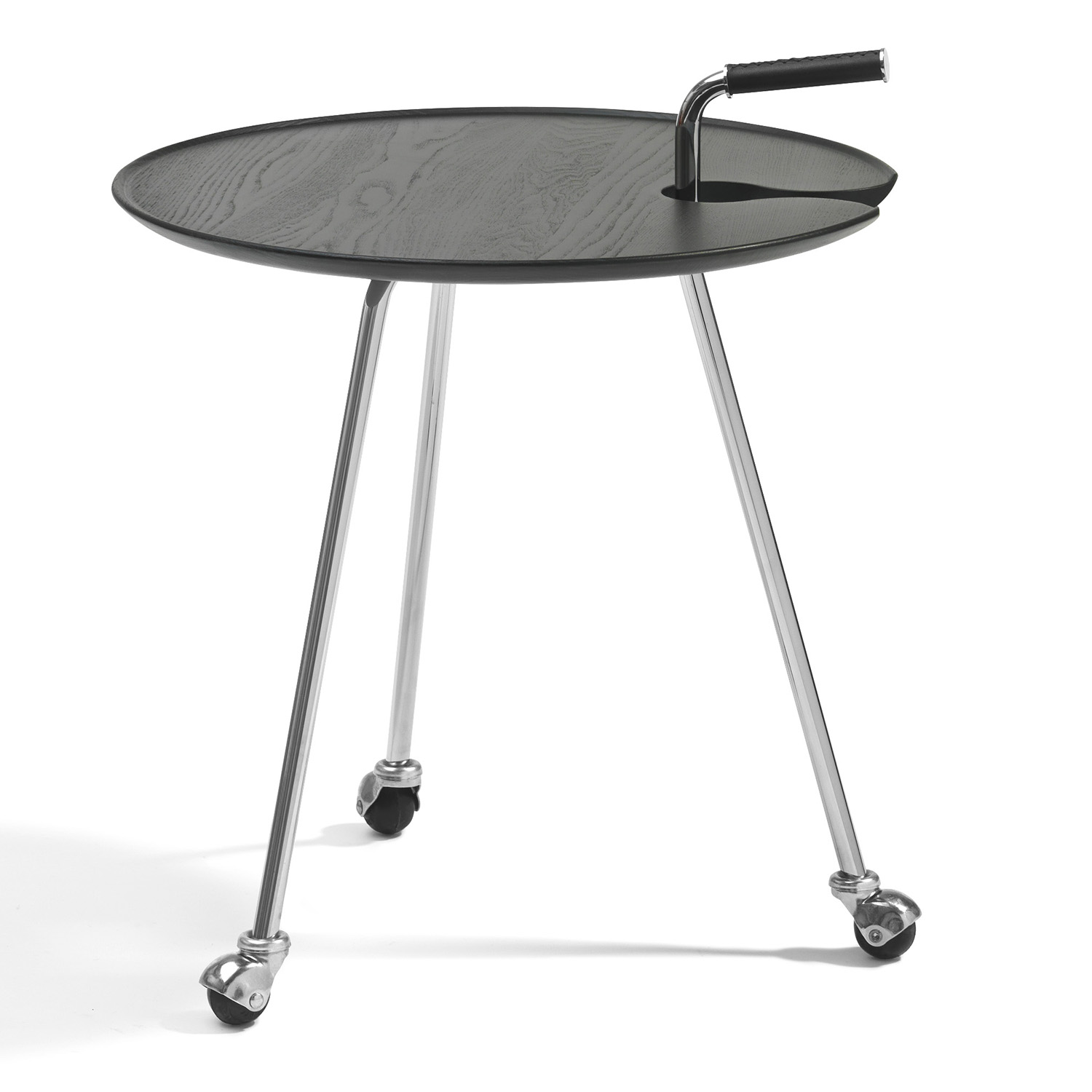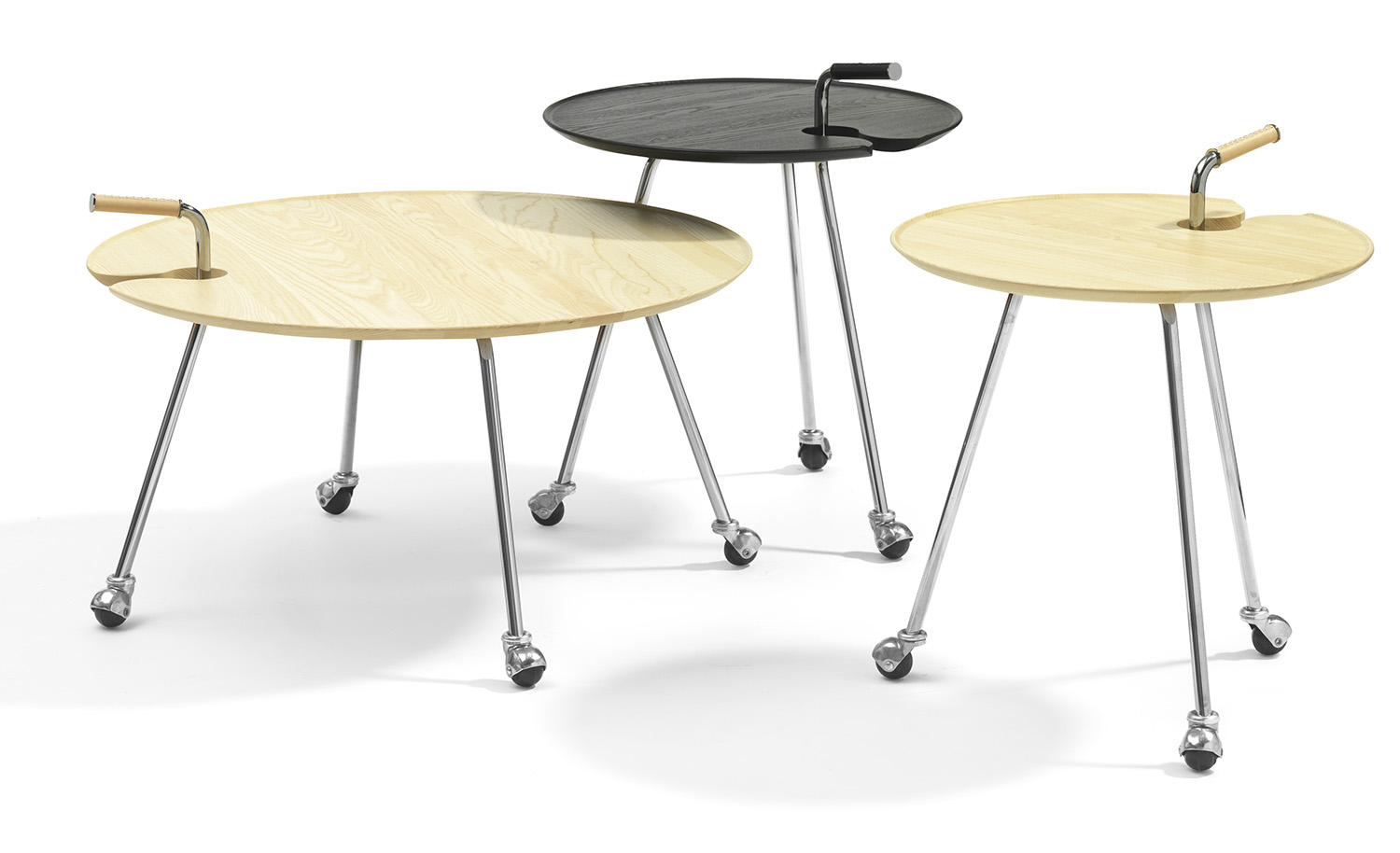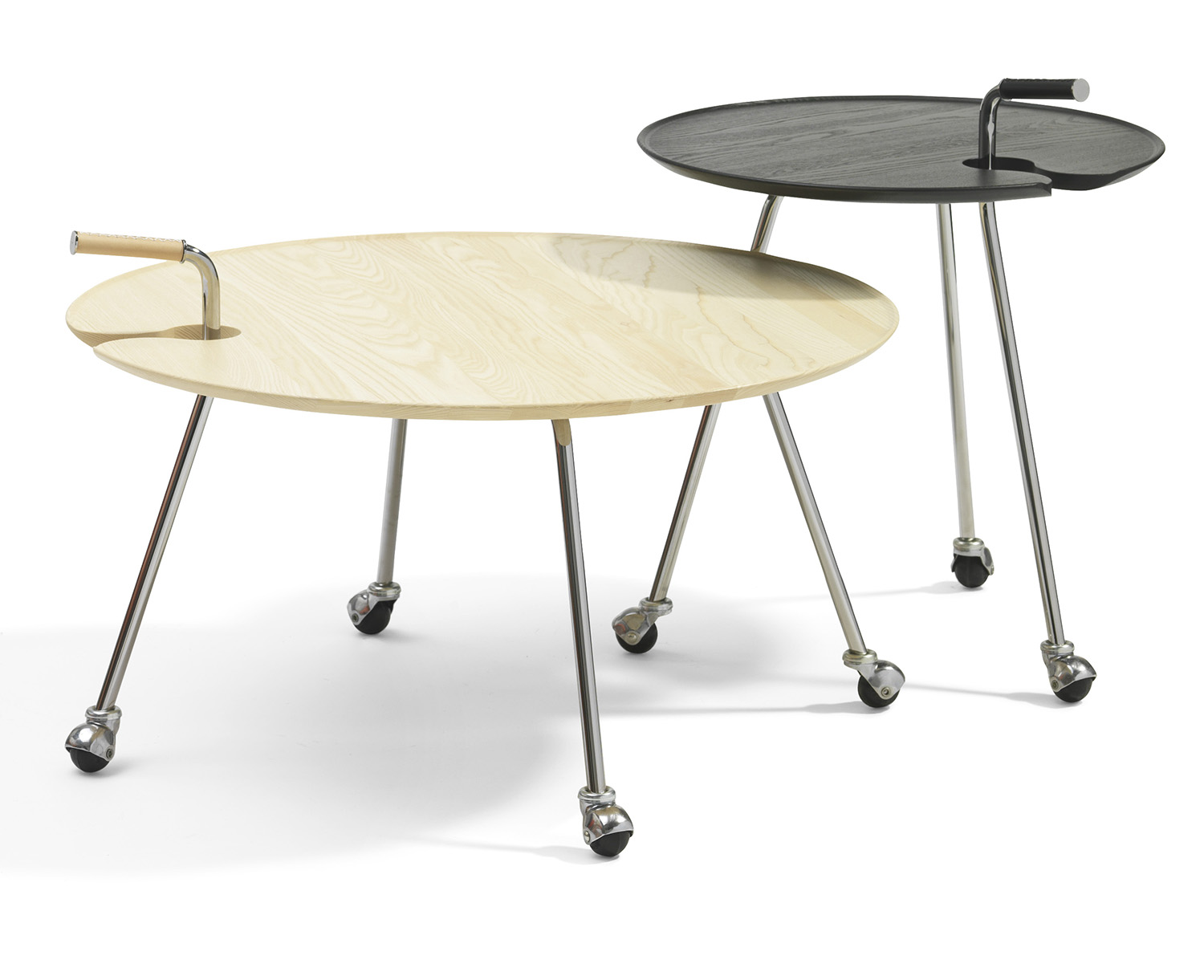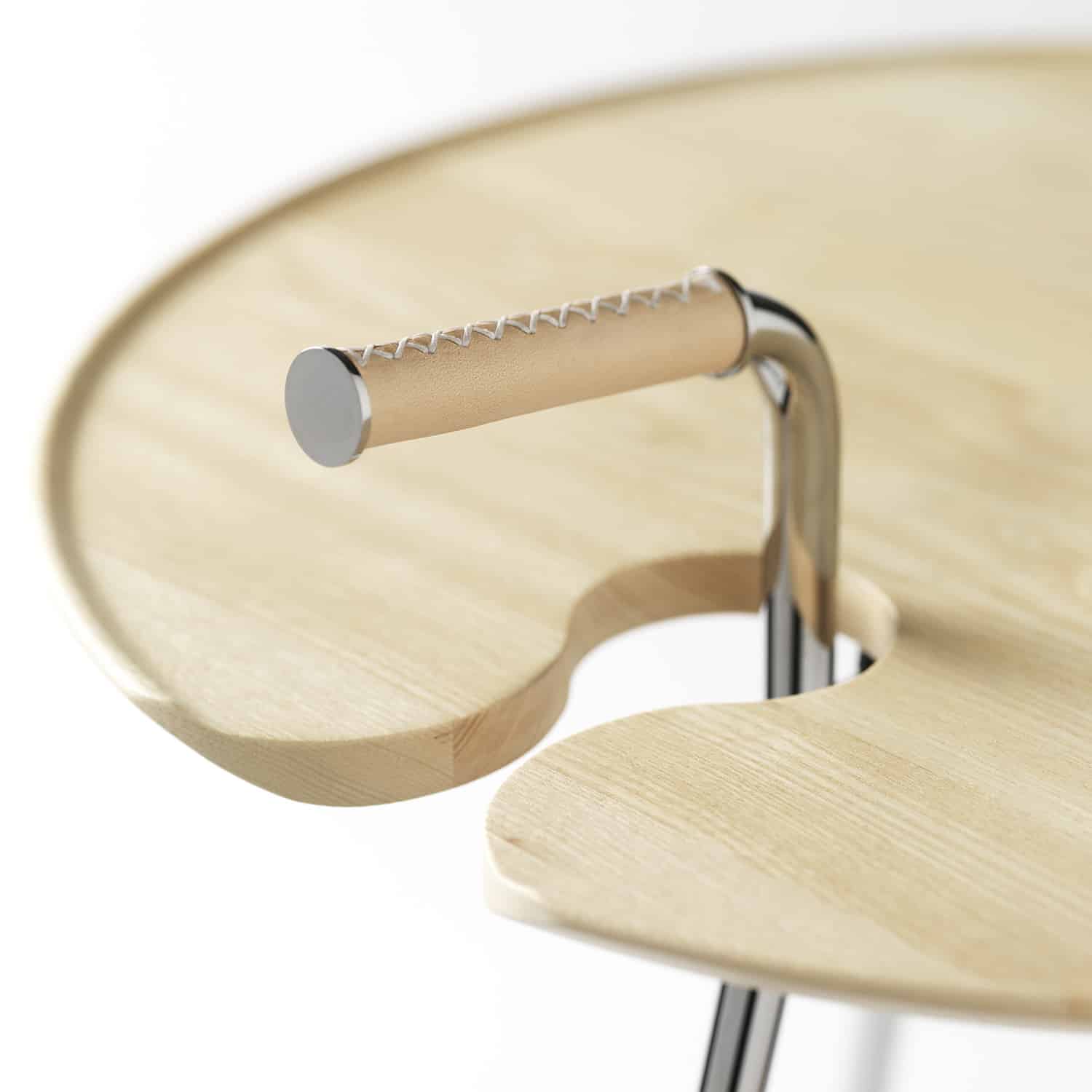 Blå Station AB. Box 1OO.
296 22 Åhus Sweden
Tel: +46 (O)44 3000331.
Fax: +46 (O)44 241214
e-mail: mimi@blastation.se
www.blastation.se