Adam Goodrum participated with a vibrant showy lounge chair at Febrik and Kvadrat's exhibition Knit project!during 3 Days of Design in Copenhagen. Without further ado, the product landed in Åhus and became Big Talk, one of the highlights in Blå Station's 2021 design surprises.
Big Talk – a colourful solitaire
Big Talk is manifest geometry: two circles define a throne for the art of sitting. The front part of the backrest and the seat shine in the same colour, whereas the back can be combined with textile swatches in a colour book format, all in order to give whatever space a touch of mighty colour. Big Talk thrives as an obvious solitaire, or can be placed back and forth to create a snakelike creation facing in different directions. Both the seat and the backrest are shaped out of moulded foam, all covered in different shades of velvet made by Febrik.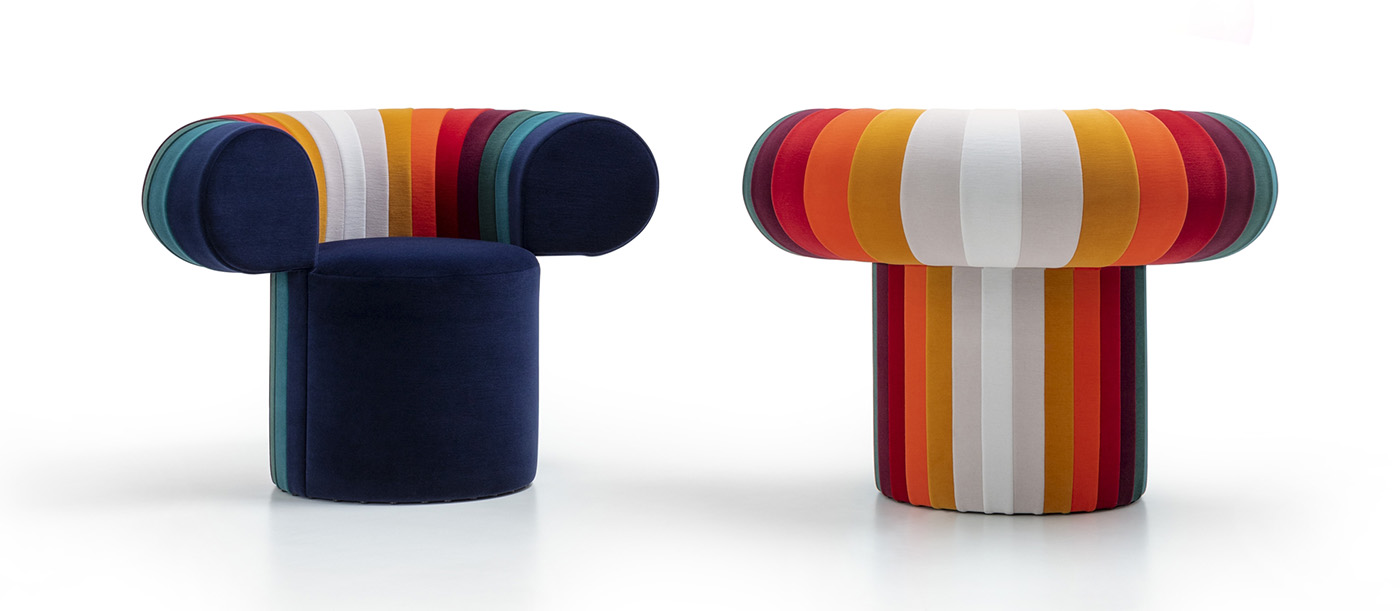 "I've been inspired by textile swatches, like a fanning concentration of colour. The upholstery forms a modular tête-à-tête sofa or Victorian-era 'love seat' collection where two or more seats can be joined together in an undulating arrangement. Two people can have a quiet conversation (in keeping with Victorian modesty) side-by-side while viewing the back of the other person's seat and the spectrum of graduated coloured bands."
Adam Goodrum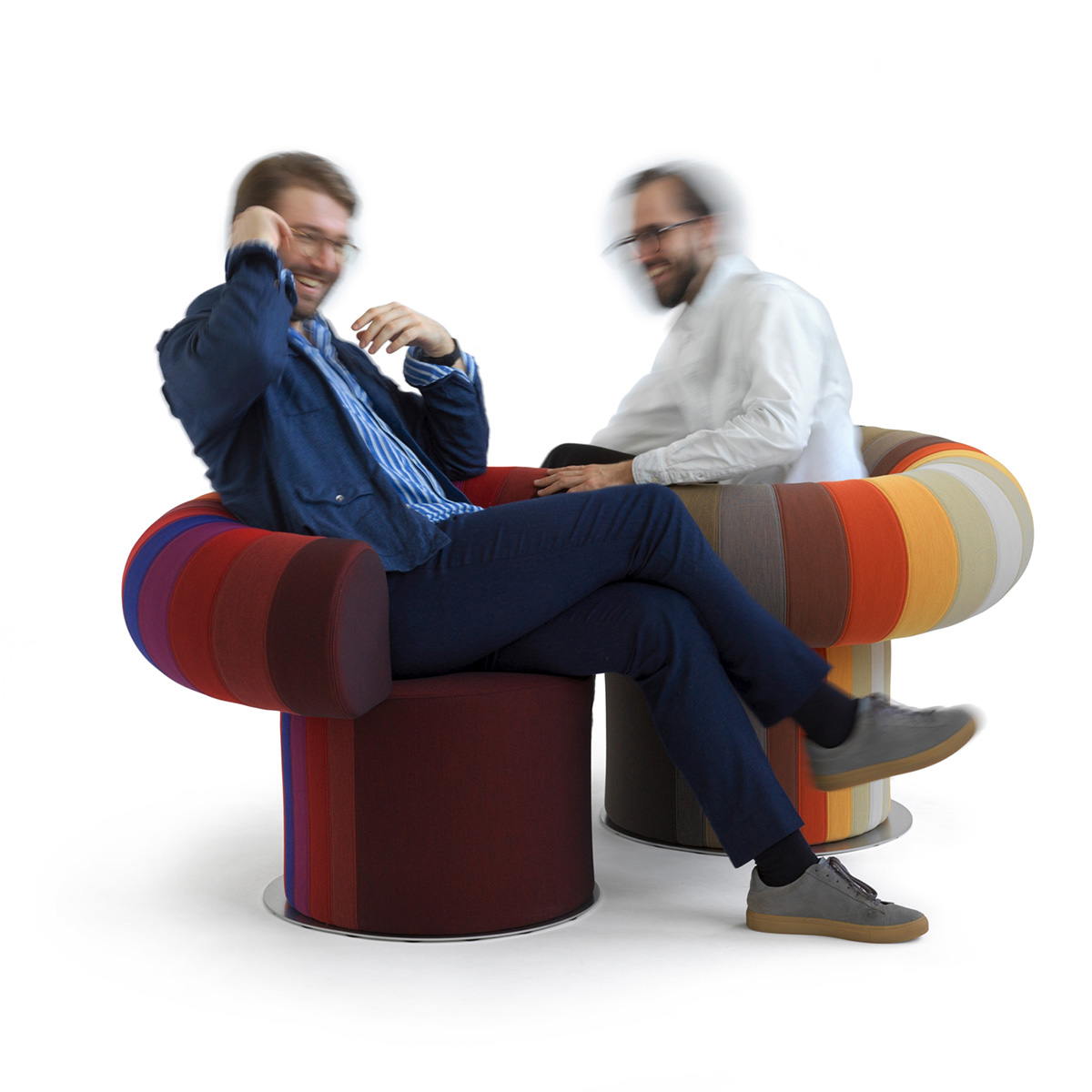 Blå Station AB. Box 1OO.
296 22 Åhus Sweden
Tel: +46 (O)44 3000331.
Fax: +46 (O)44 241214
e-mail: mimi@blastation.se
www.blastation.se
Showroom at Fatburen
Södermalmsallén 36.  Stockholm
Tel +46 (0)709-24 90 73

Open during Stockholm Design Week 8/2 – 13/2 :
Monday Drop In: 2pm – 6pm
Tuesday – Thursday Drop In: 11.00-18.00 Appointments: 08: 00-11: 00 & 18: 00-19: 00
Friday Drop In: 11.00 18.00 Appointment: 08: 00-11: 00
Saturday Drop In: 11am – 2pm Appointment 09: 00-11: 00