Design: O4i; Jon Lindström & Henrik Kjellberg 2013.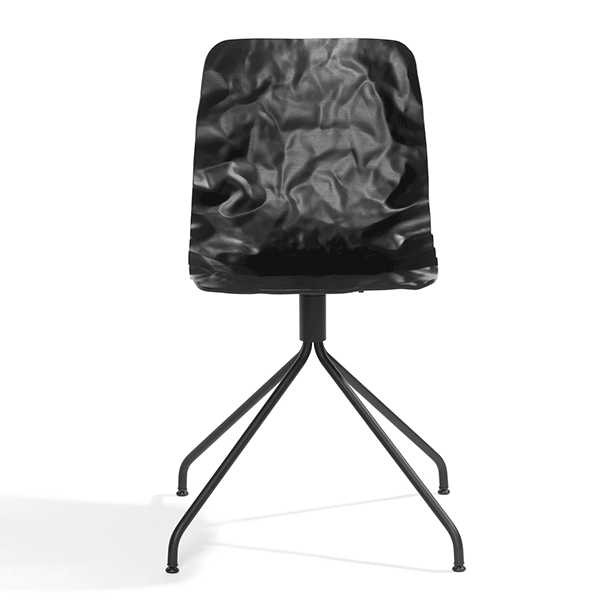 How can you 3D-form an ordinary veneer? Dent made the impossible possible. The Dent chair challenges the idea of the sleek and beautiful. Despite its dented surface is the chair Dent a comfortable shell chair with many uses – and it will grow into a family of several individuals with different faces and legs to fill most of the needs in public and private environments.
Dent Office is a swivel based chair with shell in layer-glued compression-moulded ash wood. Made out of ordinary (not 3D) veneer. Stained or natural lacquered. Green chrome, chrome III or lacquered steel.
Blå Station AB. Box 1OO.
296 22 Åhus Sweden
Tel: +46 (O)44 3000331.
Fax: +46 (O)44 241214
e-mail: mimi@blastation.se
www.blastation.se