Design: Thomas Bernstrand.
The Kaffe family is equally at home indoors and outdoors. It is built to withstand outdoor environments that demand a great deal in terms of durability, but is also an ideal choice indoors. The "well-used" look of the seat creates a cosy, comfortable impression. Design-wise, Kaffe is a more formal take on the classic café chair; its straightforward, elemental lines are matched by the naturalness of the colours – light grey, grey and black.
The Kaffe family comprises chair, easy chair and sofa. They are all stackable and can be given a small "cap" or for a softer feeling, if wanted. In addition there is several versions of Kaffe Table in two heights.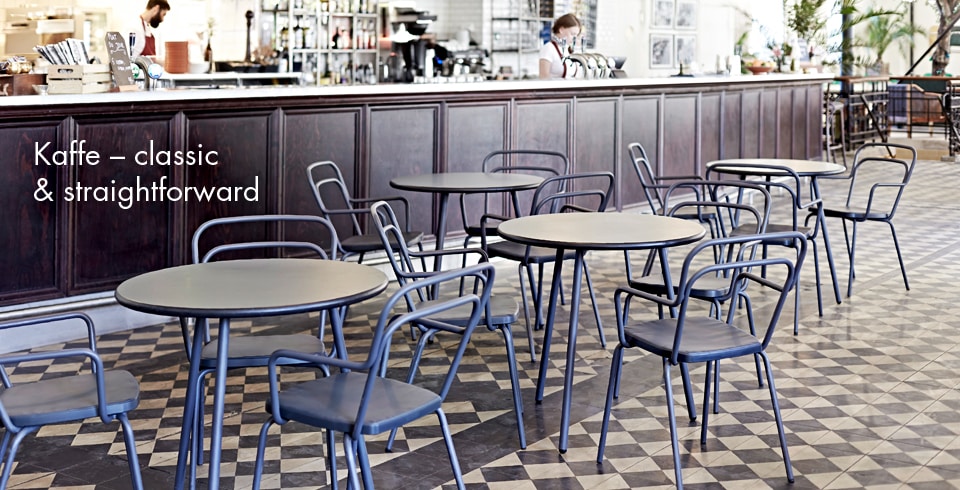 Frame in galvanized and lacquered tubular steel. Seat of moulded polyurethane foam (PUR). Kaffe table can be dismantled. Legs of galvanized lacquered tubular steel. Tops of solid wood or powder-lacquered outdoor grade MDF. Plastic feet.


Blå Station AB. Box 1OO.
296 22 Åhus Sweden
Tel: +46 (O)44 3000331.
Fax: +46 (O)44 241214
e-mail: mimi@blastation.se
www.blastation.se