The chair DENT, a revolutionary innovation.
Design: O4i; Jon Lindström & Henrik Kjellberg 2013
The dented surface provides a 3D experience but are implemented in regular veneers, which can seem impossible. An innovation that will lead to new opportunities and challenges to develop molding regular veneer. DENT is comfortable, expressive and useful, and has three different bases in tubular steel of which one is stackable and one is a swivel-base. The three versions allowing DENT can be placed in many different contexts. Read the full story on DENT in our little Pixi book FOCUS, or on our website. The material is layer-glued compression-molded ash veneer with frame in tubular steel.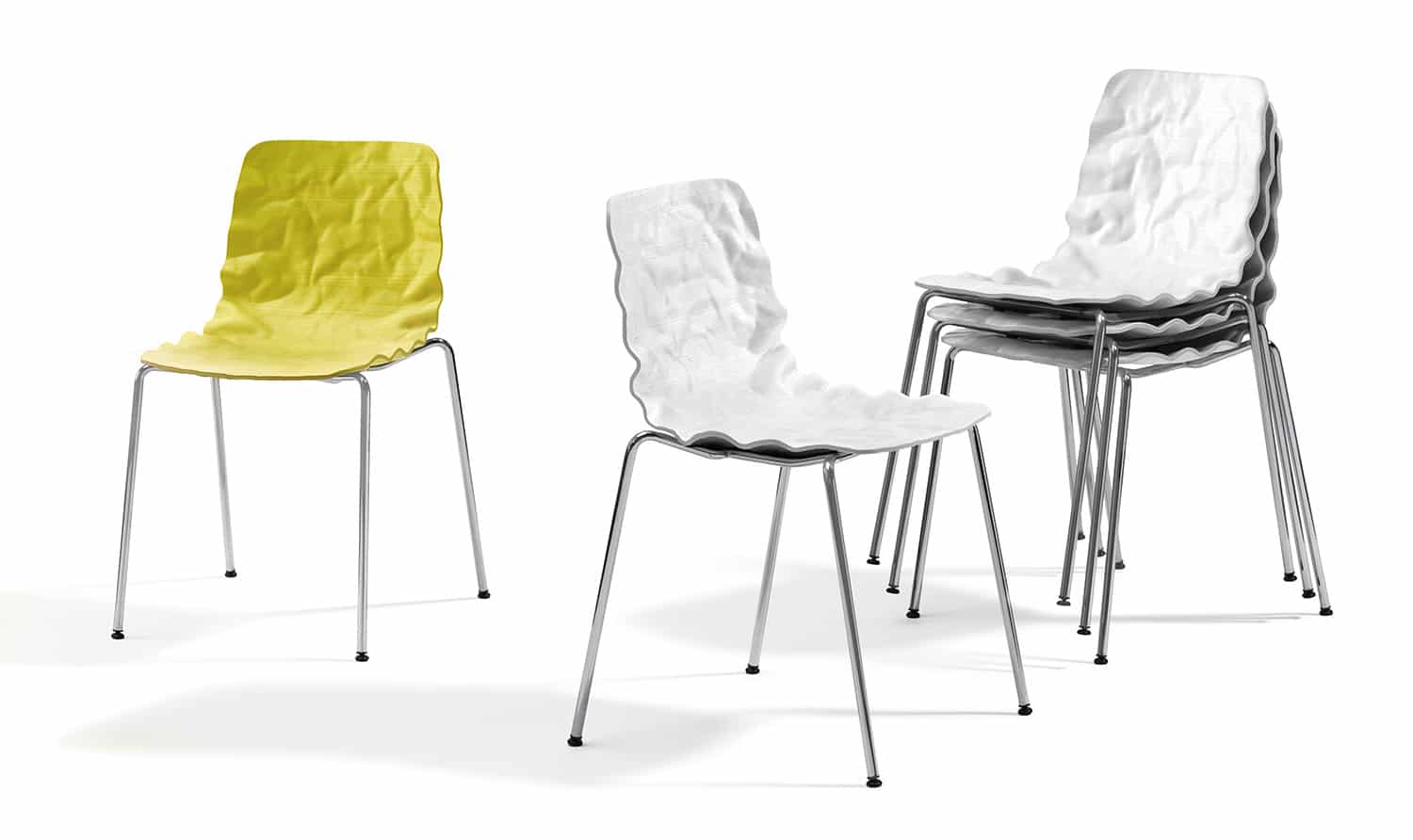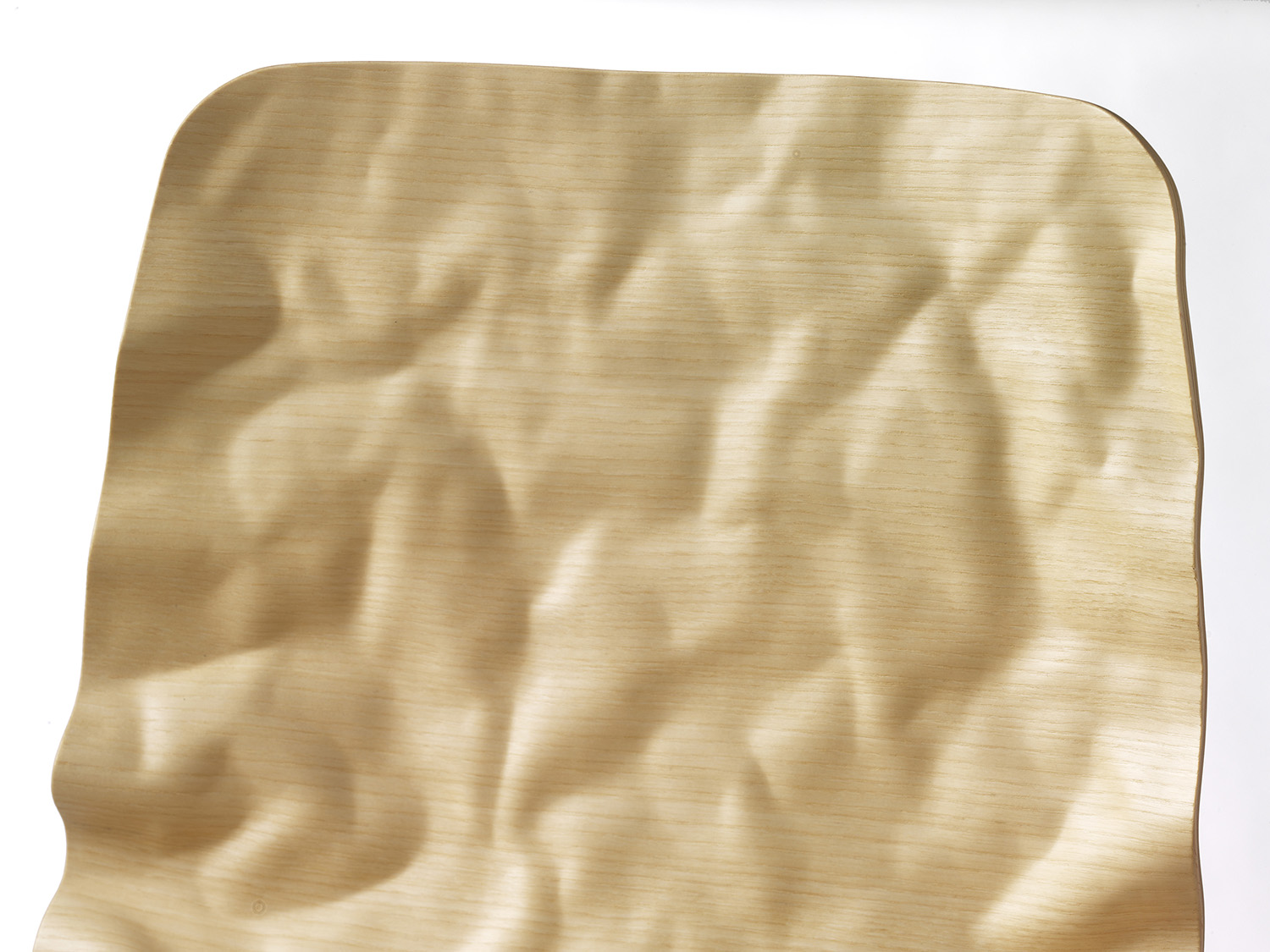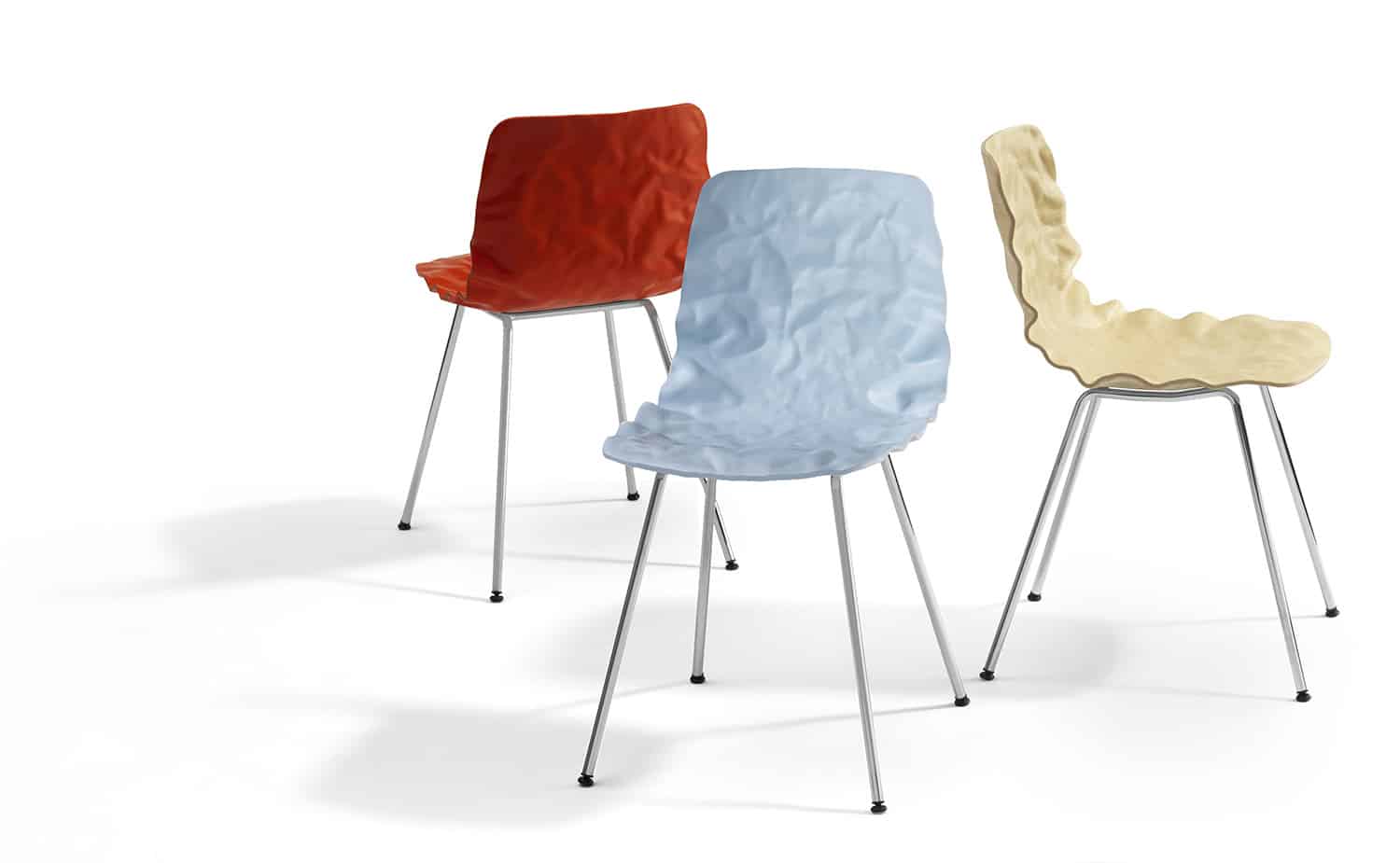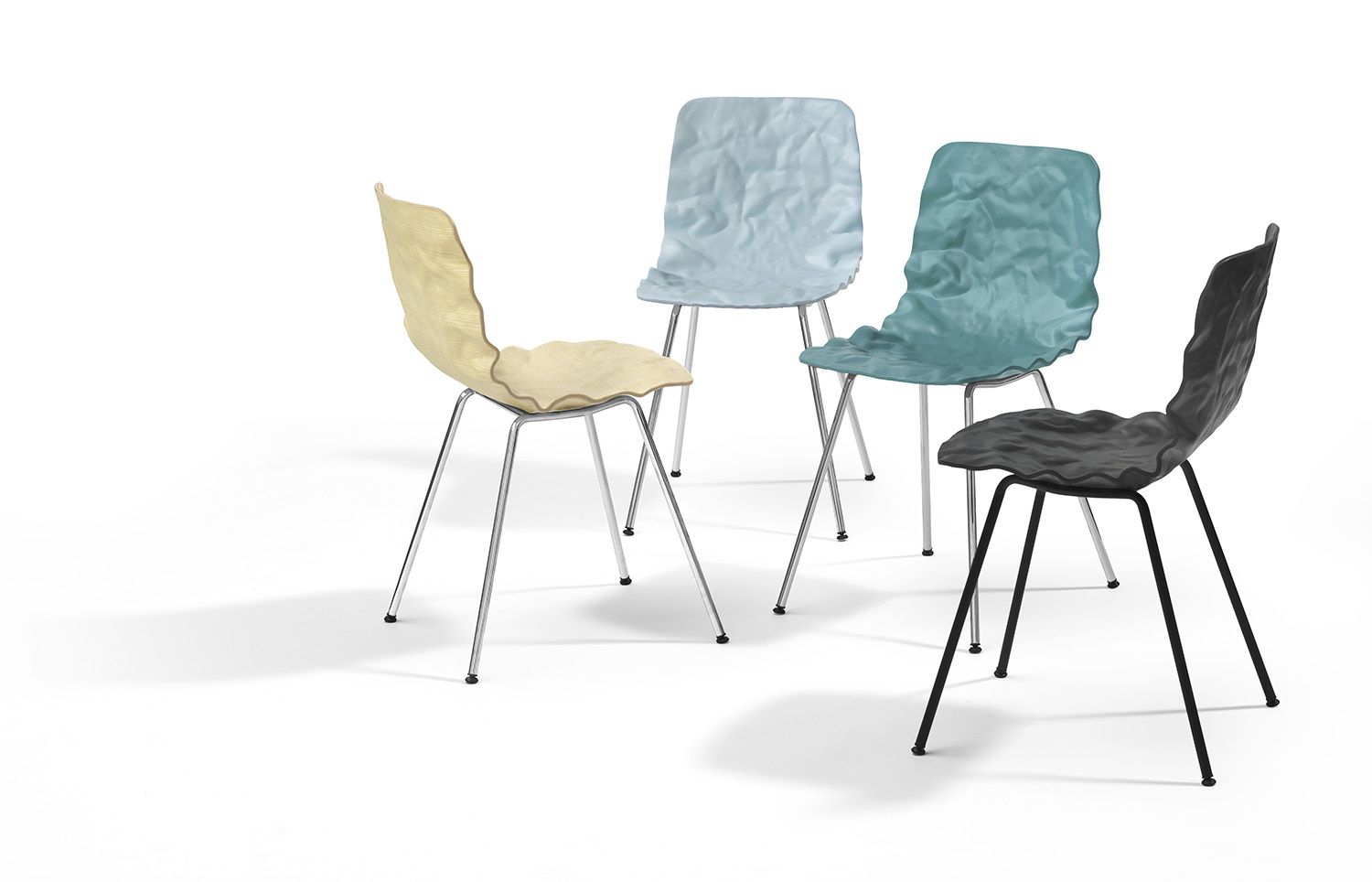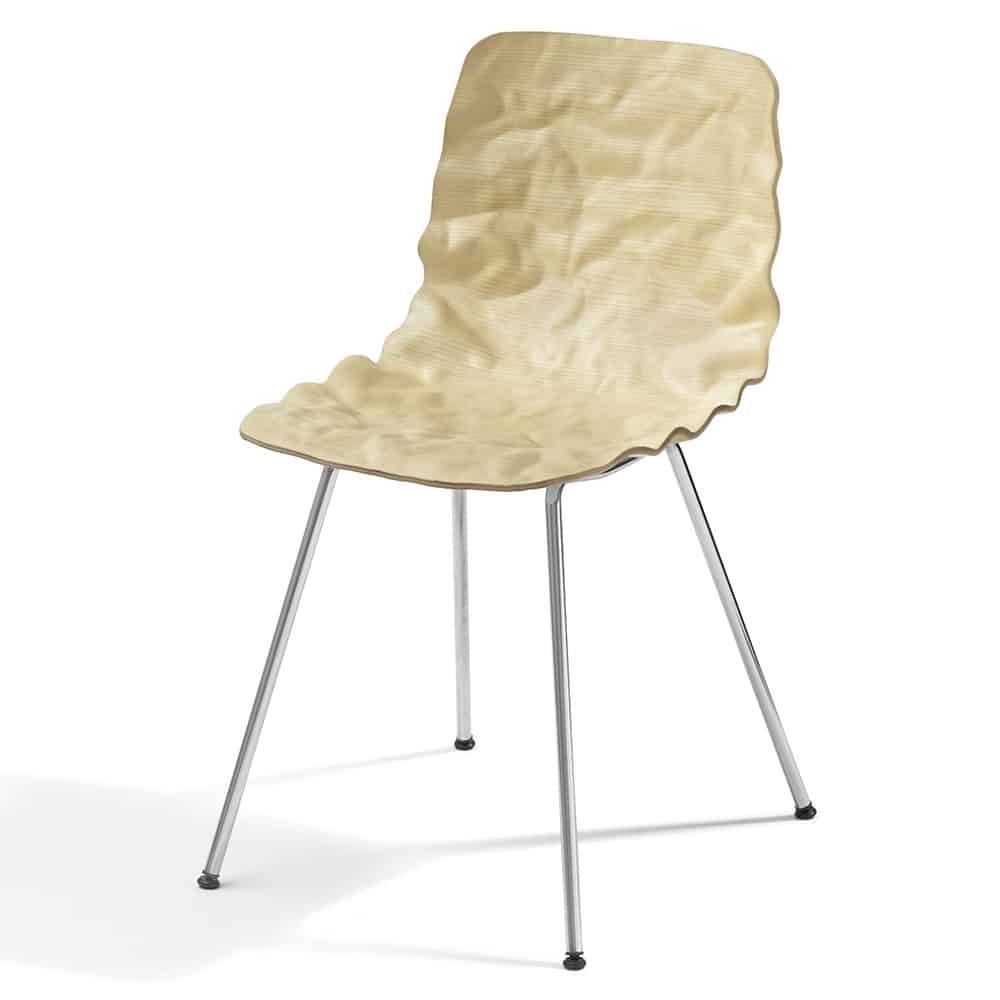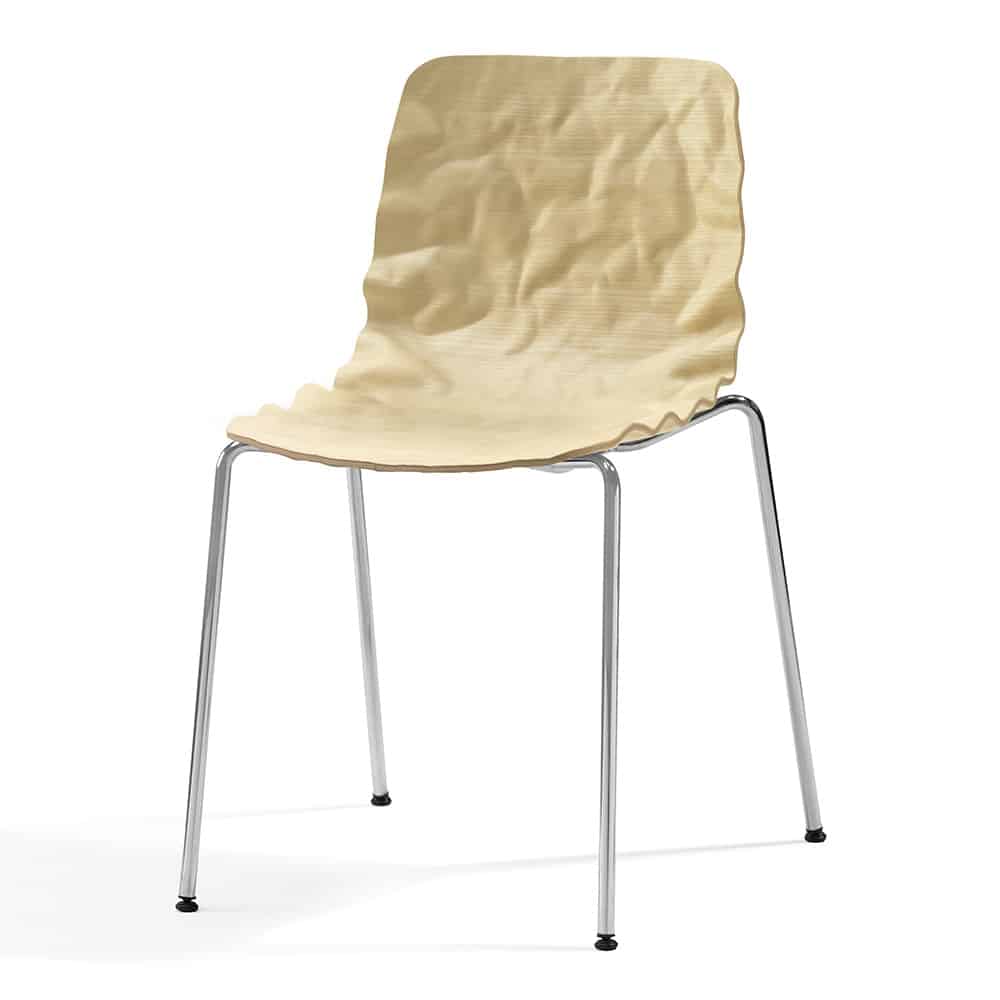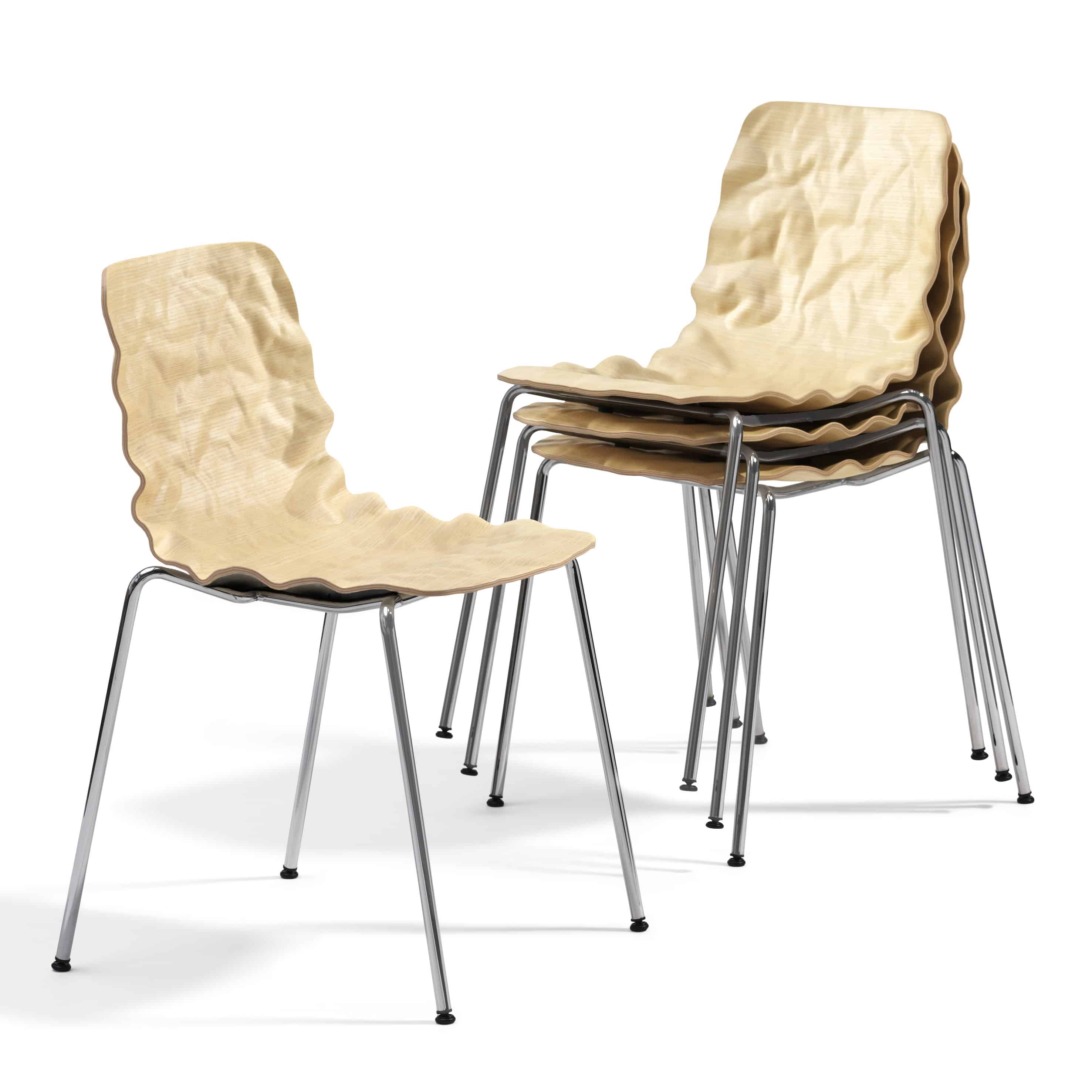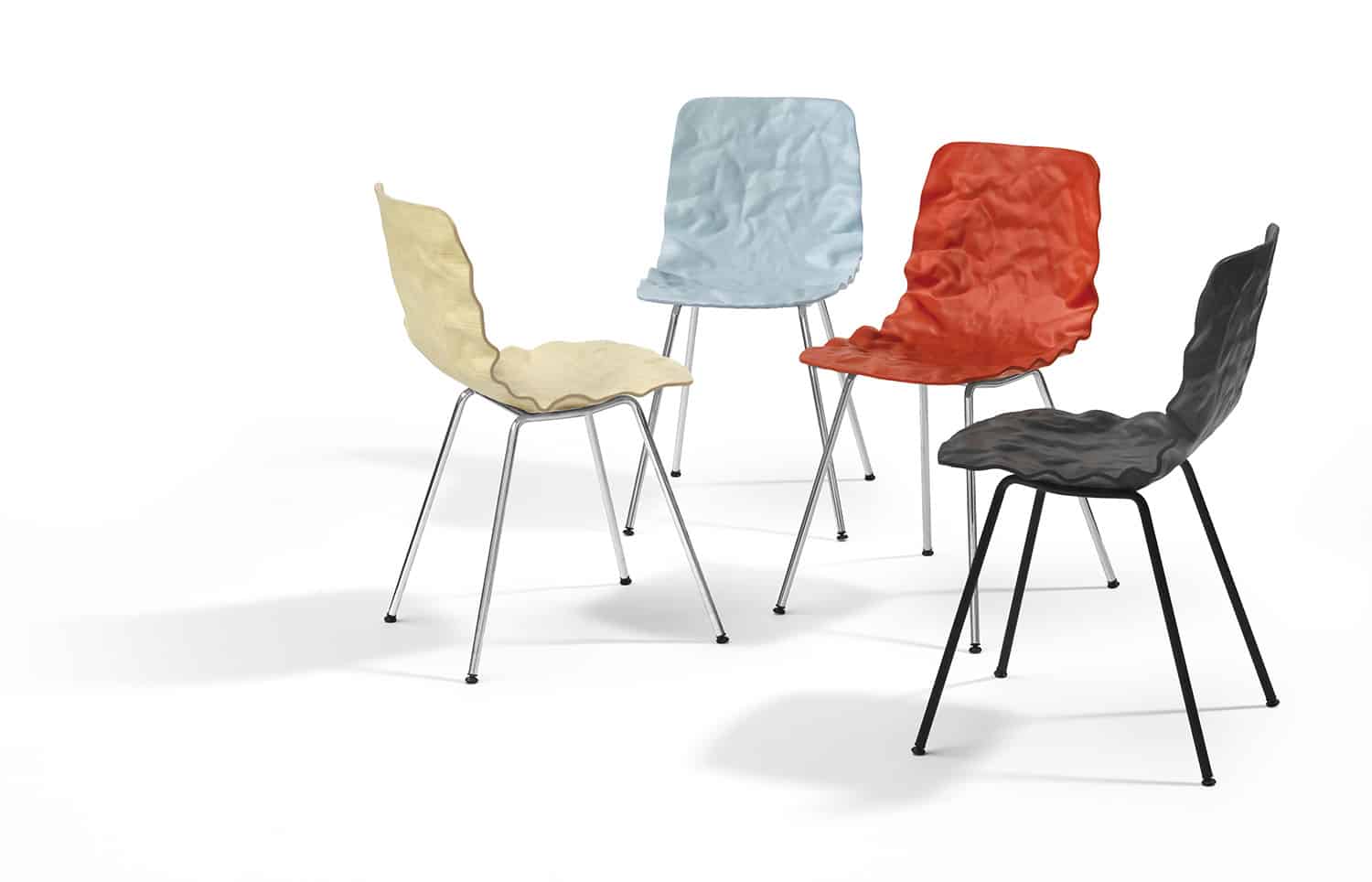 Blå Station AB. Box 1OO.
296 22 Åhus Sweden
Tel: +46 (O)44 3000331.
Fax: +46 (O)44 241214
e-mail: mimi@blastation.se
www.blastation.se