Twenty years after the successful launch at the Milan Furniture Fair, Innovation C is now dressed up all monochrome for its 20-year anniversary. Innovation C by Fredrik Mattson remains the true pioneer among multifunctional furniture.
1/9 – 25/9 2022
The multifunctional chair was born among business people at Arlanda, the Stockholm airport hub. Fredrik Mattson, still a design student, saw how the still novel laptop was perched precariously on knees, backrests and such. New ways of working begged for new furniture typologies, and Innovation C became the answer. A striking graphic design asking to have its possible functions unmasked. Sit straight or use that arm as a backrest. Or let it support an iPad, a book, and a bunch of documents. Swivel around to take in the views.
The true reference among multifunctional furniture designs is even more fit two decades later when we live and work with our digital devices everywhere every time of the day.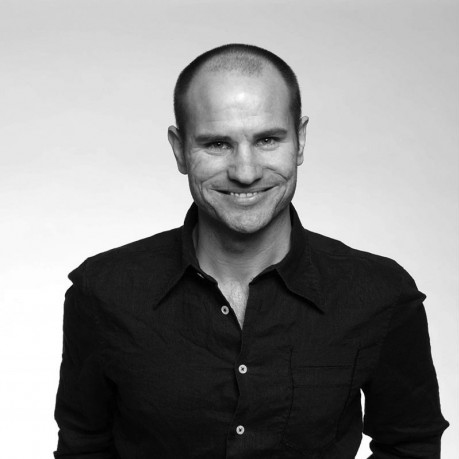 Blå Station
Blå Station was founded in 1986 by the designer Börge Lindau. His starting idea was a simple design concept: to create a richly varied program of chairs, tables and stools around round rings of birch, both for the home and for public environments. Today, the expressions, materials and forms have evolved through close collaboration with new designers, new processes and industries, but the philosophy remains.
Fredrik Mattson
Fredrik Mattson is trained as a furniture designer and interior architect. He graduated from the University College of Arts, Crafts and Design (Konstfack) in Stockholm in 2002. Before that, he studied cabinet-making for several years.


Blå Station AB. Box 1OO.
296 22 Åhus Sweden
Tel: +46 (O)44 3000331.
Fax: +46 (O)44 241214
e-mail: mimi@blastation.se
www.blastation.se