Hexagon H22 – Furniture Group
Design by In Praise of Shadows
The Hexagon H22 furniture group was inspired by the outdoor pavilion of the same name, both products designed by the Stockholm-based architectural practice known as In Praise of Shadows. The furniture group is comprised of a hexagonal table complemented by six compact seats that slot underneath the table when not in use. The motif in the centre of the tabletop evokes a wrought iron design and highlights the geometry of the table construction. Each product in the furniture group is crafted from Swedish pine with metal parts made from zinc-plated, powder-coated steel.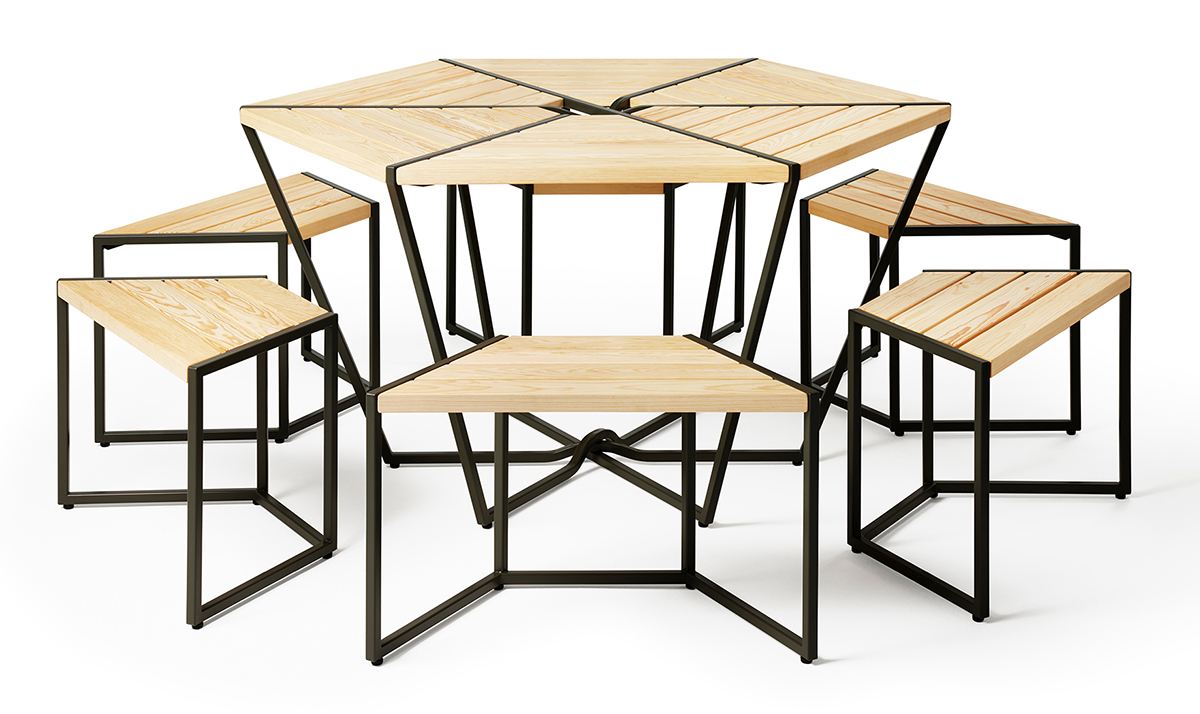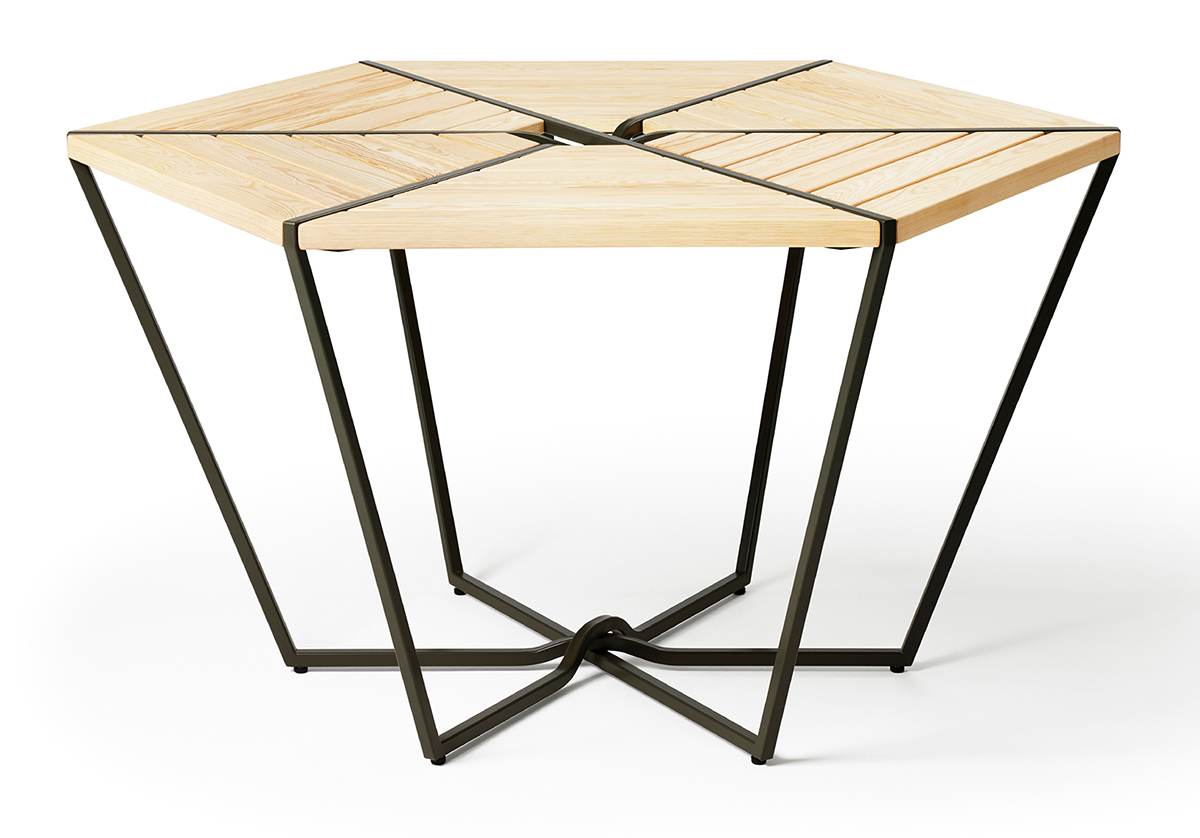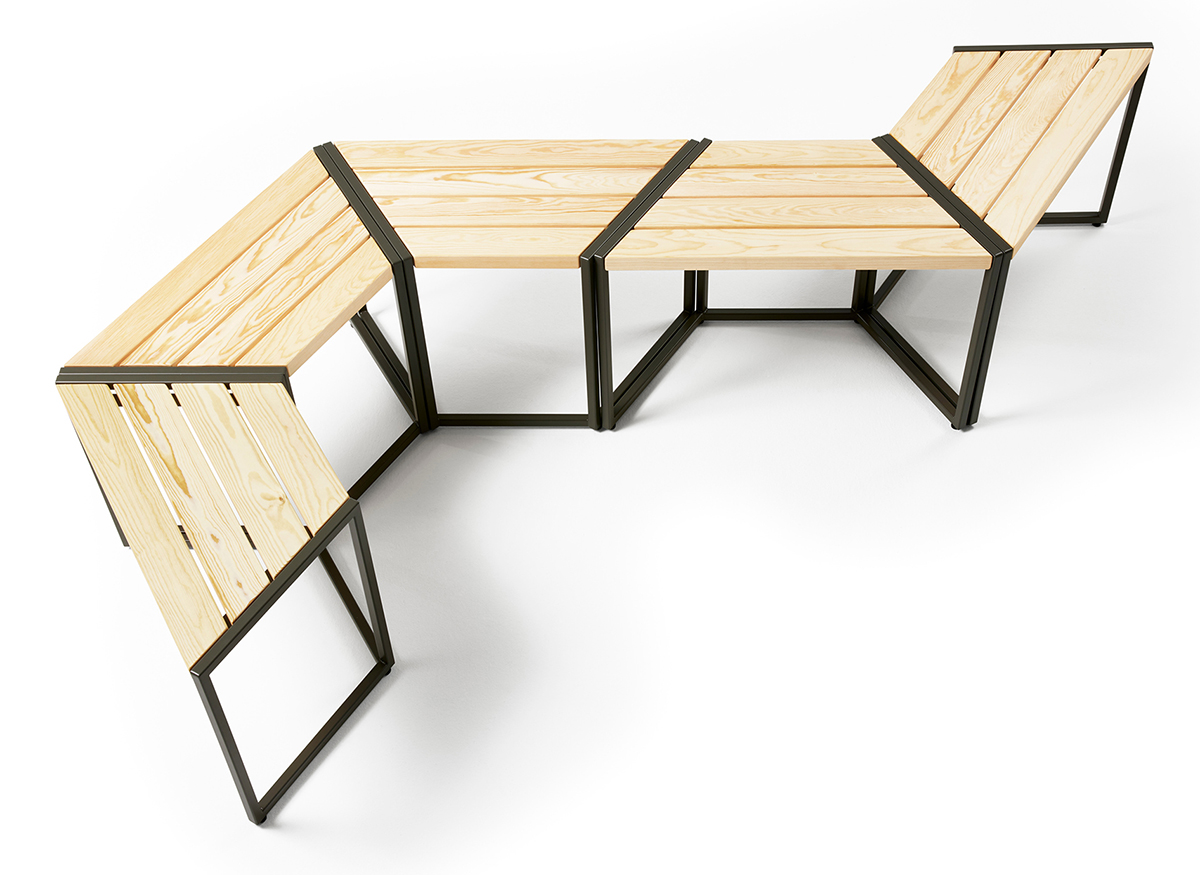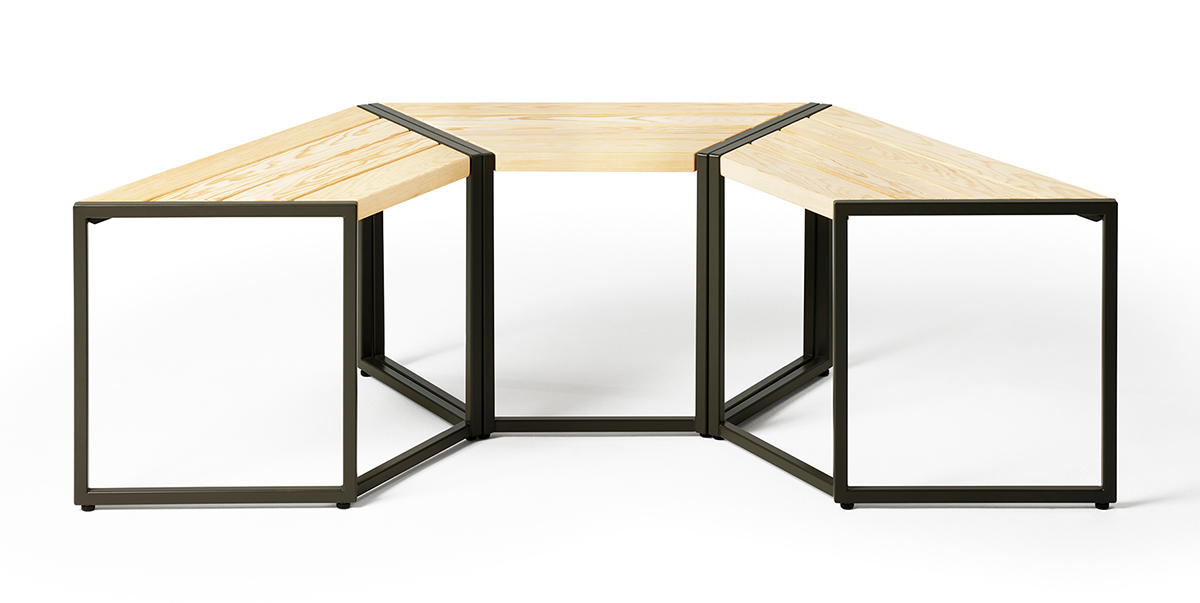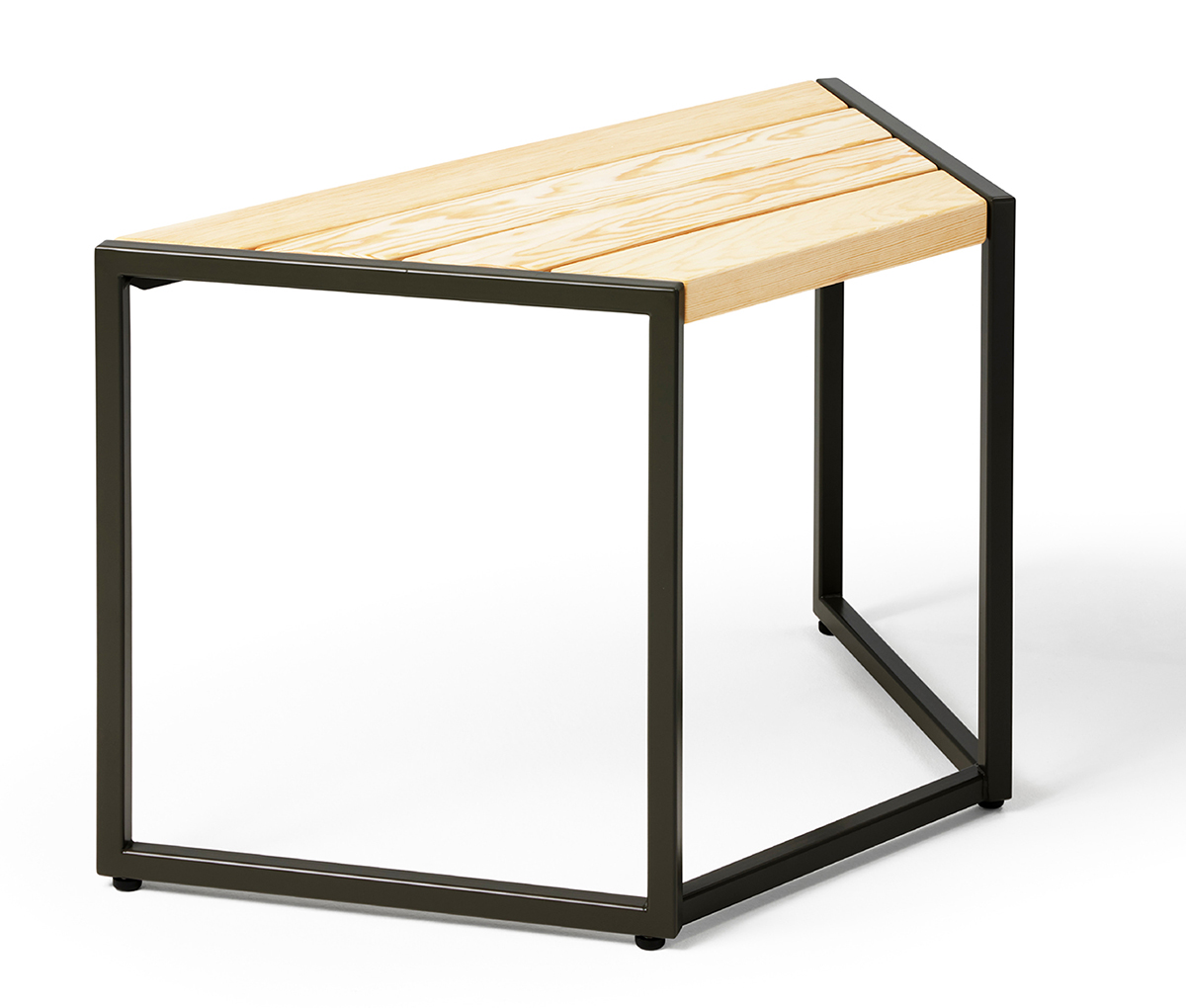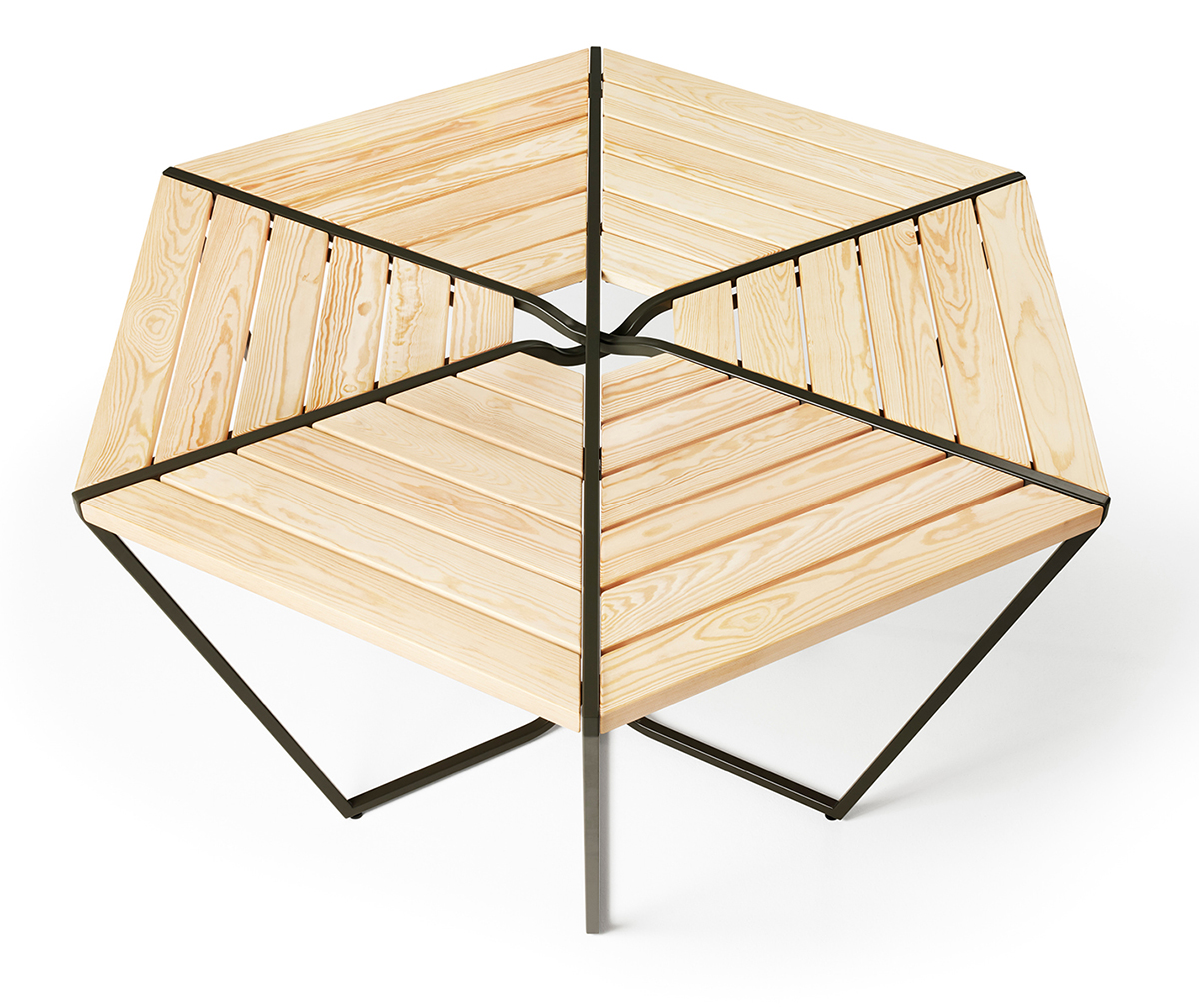 Nola Stockholm
Nola Industrier AB, Box 17701, Repslagargatan 15b, 118 93 Stockholm
T: 08-702 1960, F: 08-702 1962, headoffice@nola.se
Nola Malmö
Nola Industrier AB, Neptunigatan 74, 211 18 Malmö
T: 040-17 11 90, F: 040-12 75 45, offert@nola.se, order@nola.se
More news from Nola:

StyrUpp Bicycle Rack Just as the number of urban cyclists and scooter riders increases, the …