Perpendicular – Furniture System
Design by Thomas Bernstrand
As its name suggests, the Perpendicular park bench is formed by components aligned at concise angles. Sleek wooden slats form a seat and backrest positioned at angles that make seating more comfortable and ergonomic. The steel parts join together without any visible welds, giving the bench a sleek appearance. The benches can be complemented by optional tabletops on either side. With its streamlined proportions and sleek details, Perpendicular is a perfect complement to modern architecture. The park bench and backless bench, together with the side tables, can be interconnected to form lengths in a variety of sizes and configurations.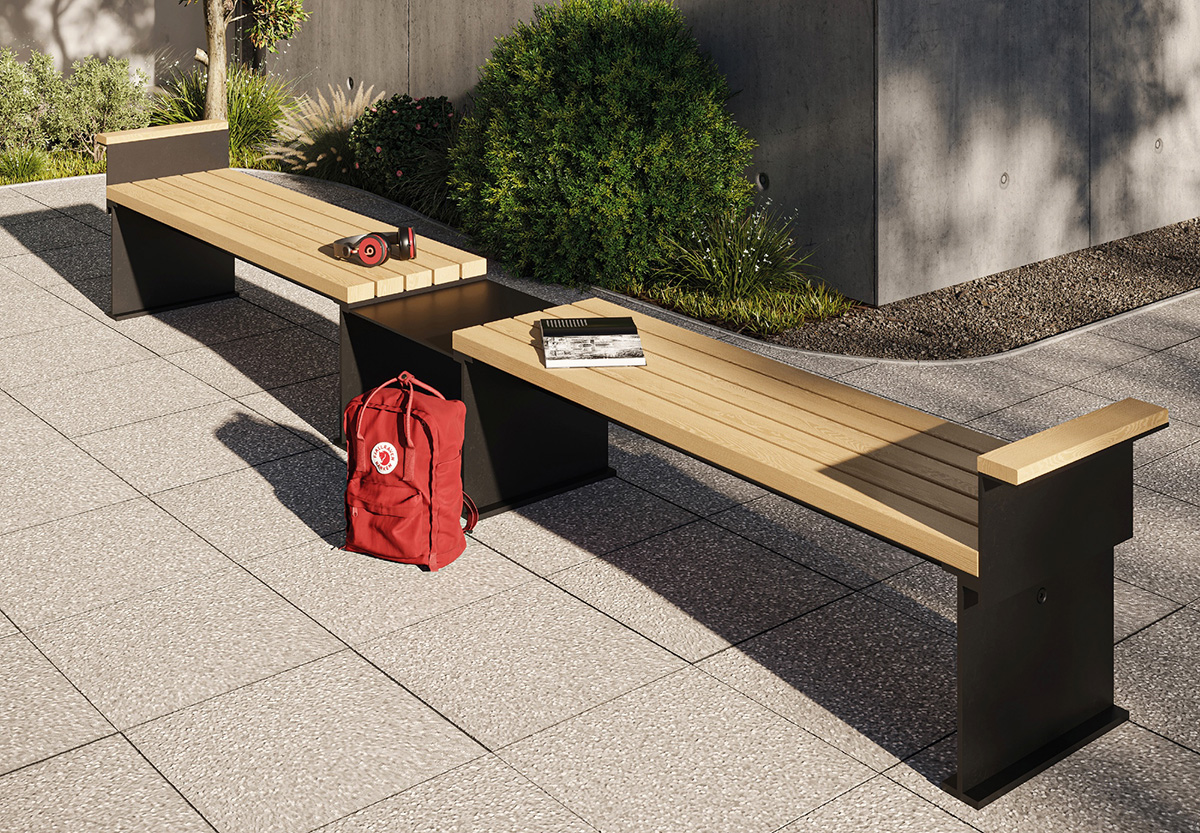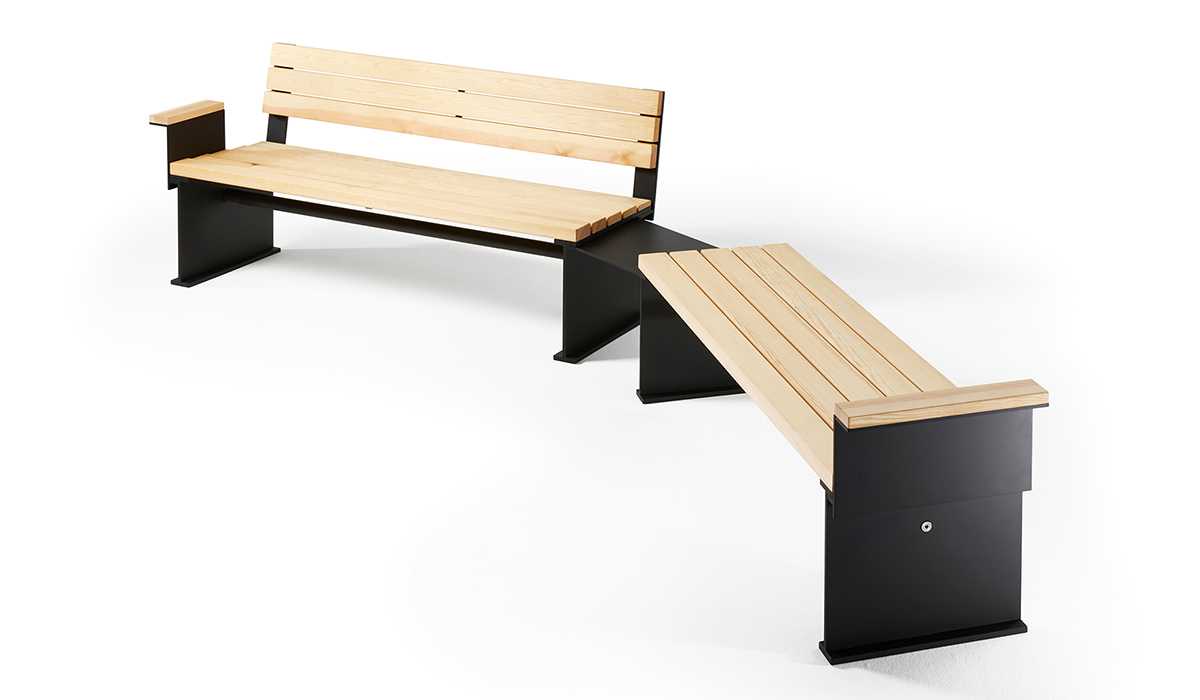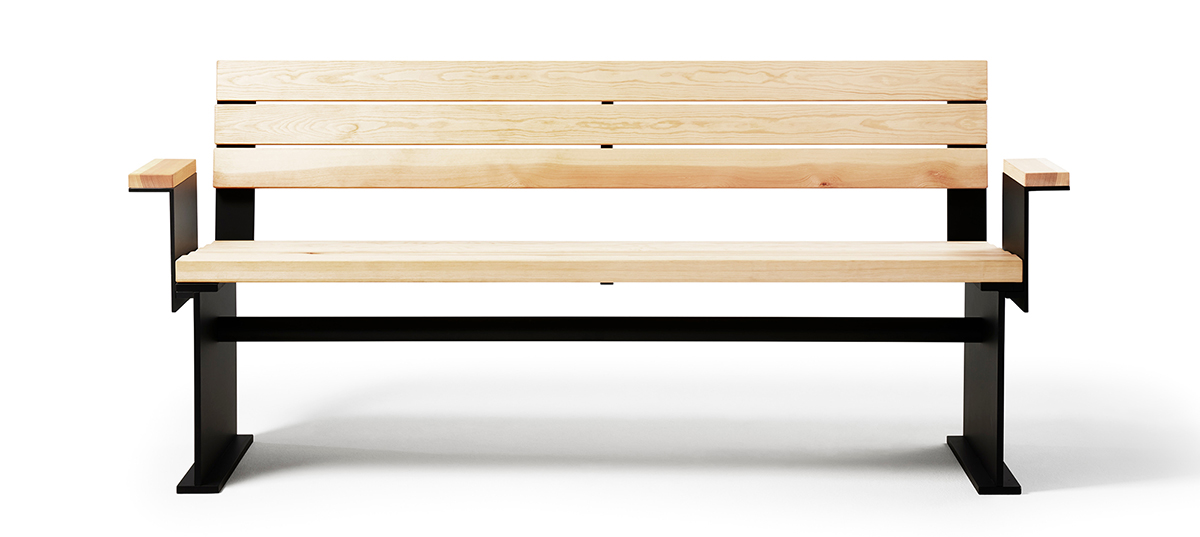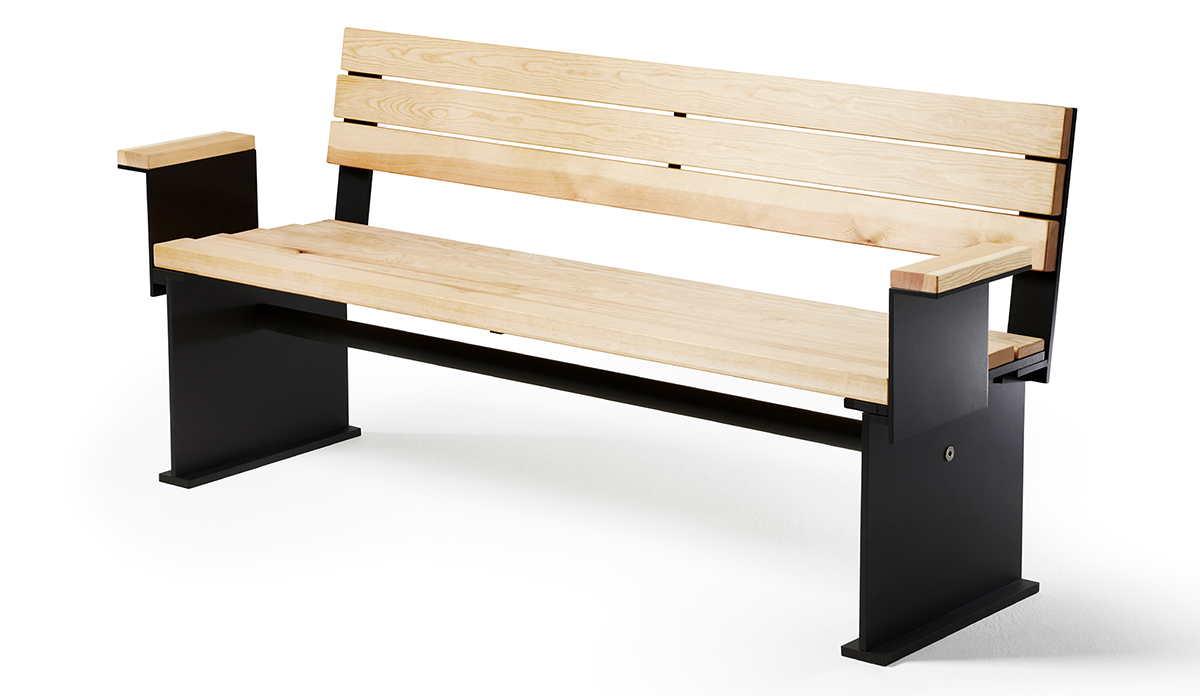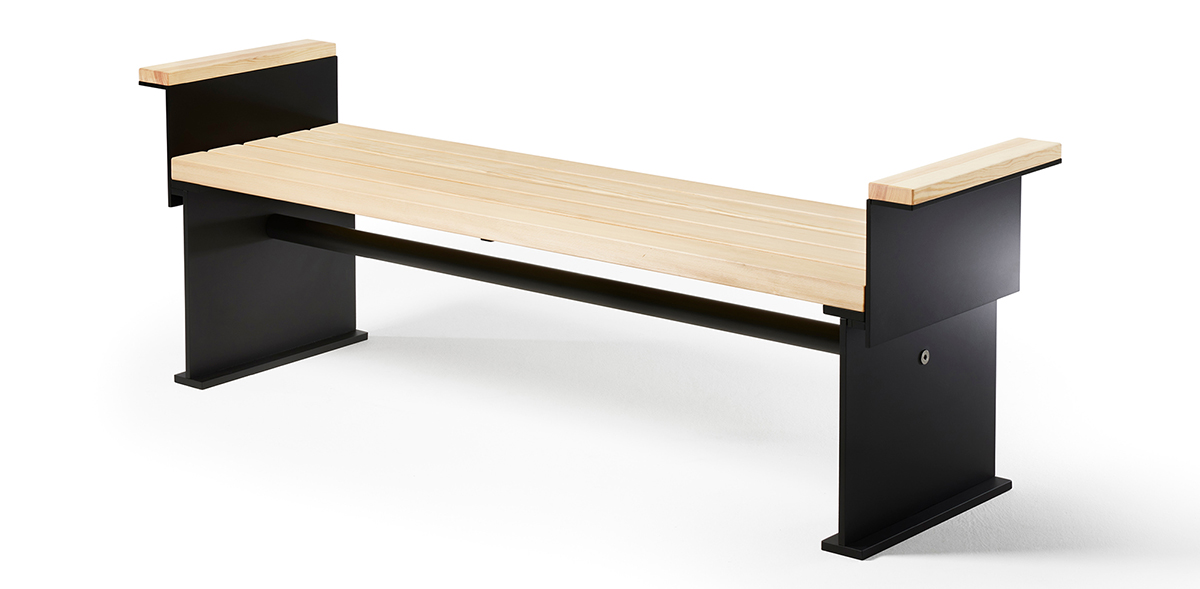 Nola Stockholm
Nola Industrier AB, Box 17701, Repslagargatan 15b, 118 93 Stockholm
T: 08-702 1960, F: 08-702 1962, headoffice@nola.se
Nola Malmö
Nola Industrier AB, Neptunigatan 74, 211 18 Malmö
T: 040-17 11 90, F: 040-12 75 45, offert@nola.se, order@nola.se
More news from Nola:

The Viaduct bench, designed by Anki Gneib, takes its inspiration from Roman aqueducts and viaducts. …