Design Mats Aldén
The High Sunchair is an evolution of the Low chair, a complementary low-slung seat for relaxing outdoors. The difference between the two seats is that the Sunchair is more similar to a deck chair, evoking warm-weather resorts, swimming pool terraces or lush green courtyards. Sunchairs can be placed in groups for conversation or to create spaces for socialising in parks, gardens or urban spaces.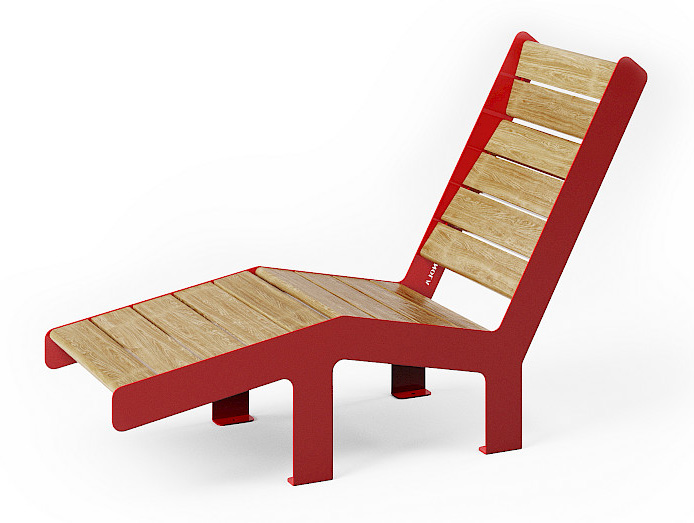 'I think both playfully and practically during my design process. These are things I want the user to experience as they come in contact with the furniture. Of course the main concern is to create afunctional seat that provides the user with a place to sit and relax. Playfulness is more aboutinteraction. For example, in a product that invites a range of different creative uses,' says Mats Aldén, designer of the Low/High series.

Nola Stockholm
Nola Industrier AB, Box 17701, Repslagargatan 15b, 118 93 Stockholm
T: 08-702 1960, F: 08-702 1962, headoffice@nola.se
Nola Malmö
Nola Industrier AB, Skeppsbron 3, 211 20 Malmö
T: 040-17 11 90, F: 040-12 75 45, offert@nola.se, order@nola.se


Interior and furniture designer, crafter and tutor living in Stockholm. Educated at Aarhus School of Architecture, Denmark. Has his own design studio and workshop in Stockholm since 1995. Has worked as a professor and artistic leader at Steneby HDK, as a lecturer at Konstfack University College of Arts, Crafts & Design and as a guest teacher at Beckmans Design College.