Redefining Urban Greenery Beyond the Tree
Our urban environments are in desperate need of more vegetation and the accompanying ecosystem services that greenery provides. At the same time, there is a shortage of space for trees to grow and thrive. A problem Martin Brattström has not only noticed but also found a solution to with Arbory.
Trees, like all forms of vegetation, have an evident place in our cities and in the planning of public spaces. Historically, trees have primarily played an aesthetic role, but as cities grow and become more densely populated, coupled with the effects of climate change, urban vegetation has become increasingly vital. Trees provide shade, lower temperatures, remove air pollutants, reduce noise, and regulate wind. All the ecosystem services that greenery offers – in addition to being a beautiful addition – can translate into significant cost savings for society. Moreover, green environments have a proven positive impact on human well-being.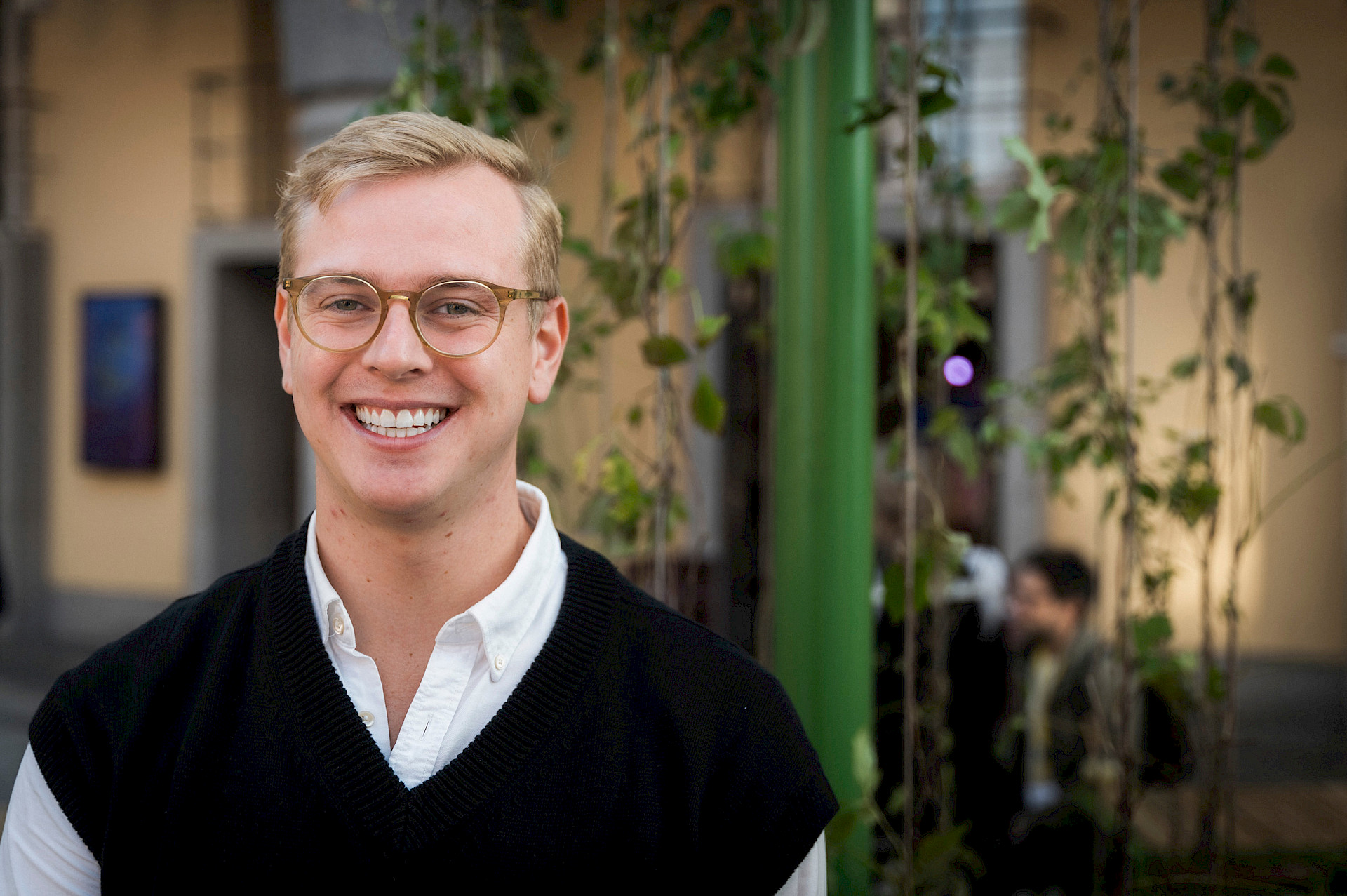 Through his master's thesis Three-Dimensional Climbing Plants, Martin Brattström explored the potential of climbing plants as an alternative to trees and found evidence that they could become an essential complementary green tool.
However, there's an obvious paradox associated with contemporary urban planning and landscape architecture, as landscape architect Martin Brattström has observed:
"It's a constant challenge for trees in the city because space, both above and below ground, is often limited. Trees require generous living space for both their root systems and crowns, which often leads to conflicts in the crowded city where everything from facades and lampposts to pipes and cables competes for space."
Through his master's thesis at SLU, Three-Dimensional Climbing Plants, Martin Brattström, explored the potential of climbing plants as an alternative to trees and found evidence that they could become an essential complementary green tool.
"The knowledge of climbing plants in landscape architecture is limited, but the potential is significant and partly unexplored", says Martin.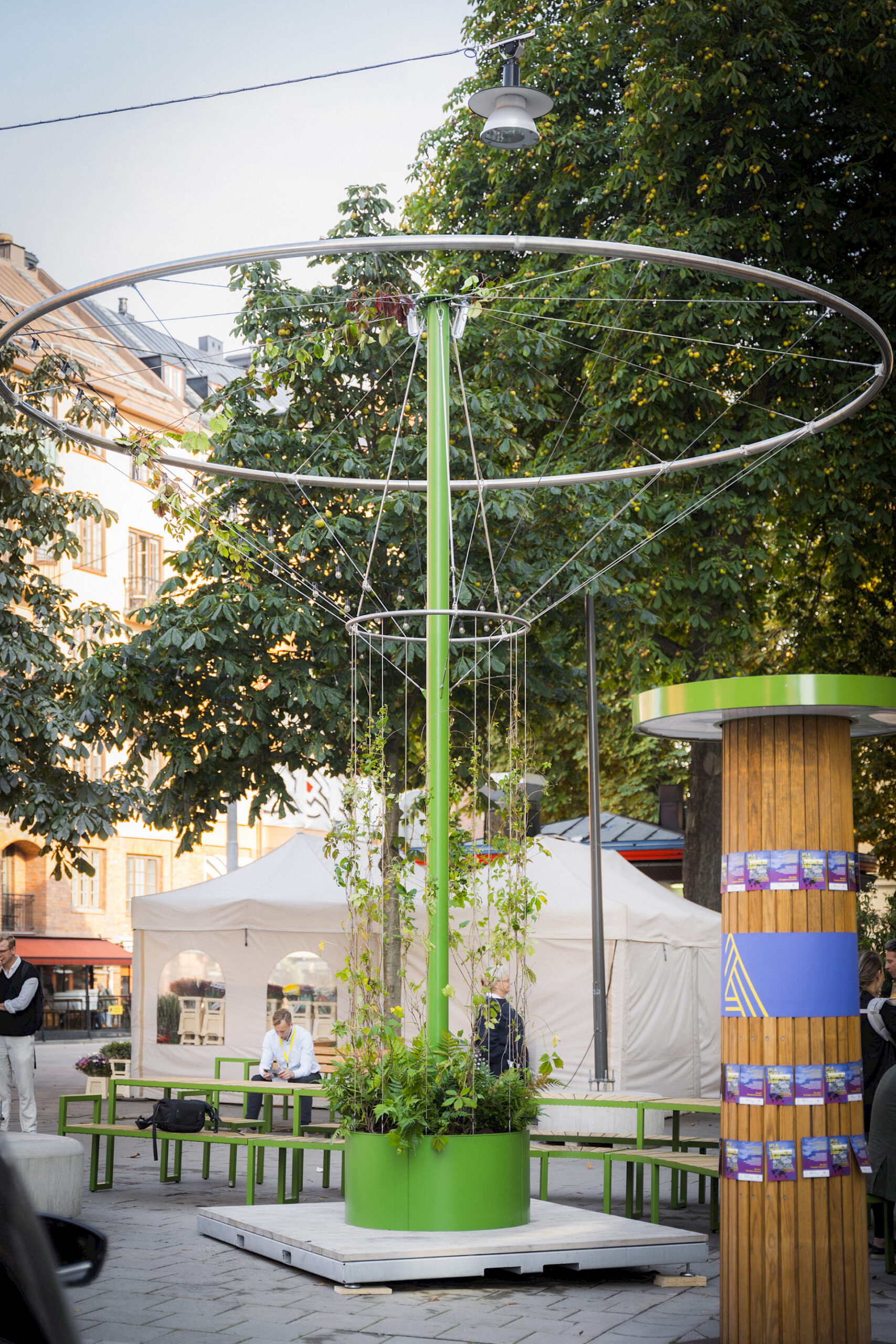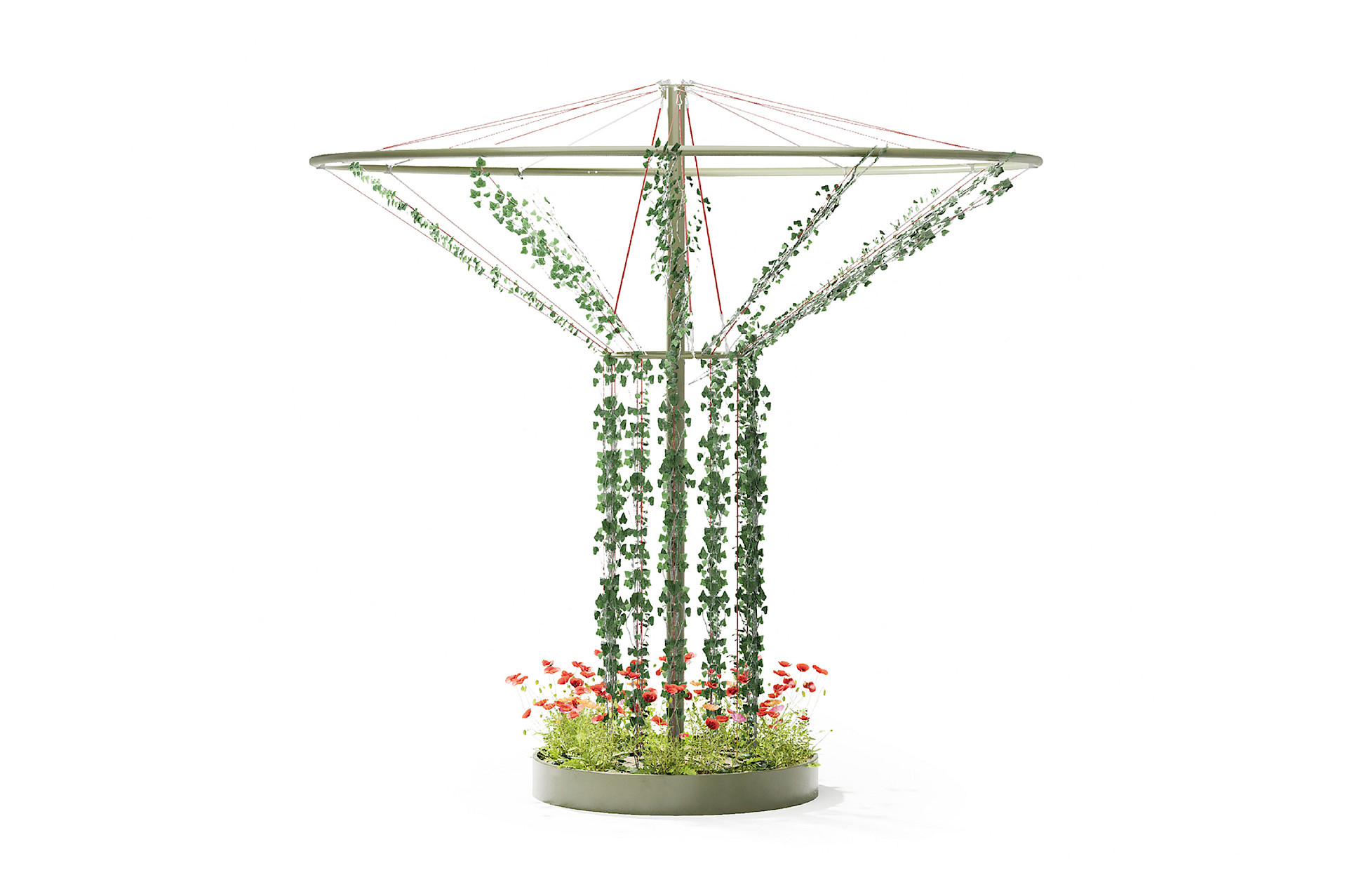 The ecosystem services provided by a traditional tree, such as shade, cooling, air purification, and noise reduction, naturally come with it.
By moving plants that have long been reserved for two-dimensional facades into the urban space and allowing them to form green volumes, entirely new possibilities emerge, along with more advantages than what a tree alone offers. This was the beginning of the plant support system called Arbory, which is produced by Nola and is being showcased for the first time at IFLA 2023 Stockholm x Nairobi. Martin is keen to point out that Arbory doesn't replace a tree, but the situations where it is a viable or even superior alternative seem to be increasing. Arbory becomes another tool in the landscape architect's toolbox, working alongside trees, shrubs, perennials, green roofs, meadows, and more, expanding the possibilities for creating greener cities. Research that Martin has encountered shows that climbing plants can provide many of the benefits of trees that he initially believed were exclusive to trees.
"The breakthrough for me was studies showing that climbing plants can thrive with half the soil volume compared to an equivalent tree, which results in significant advantages in places with limited root space. Additionally, there are many more advantages to using climbing plants in this way that we cannot achieve with trees", he continues.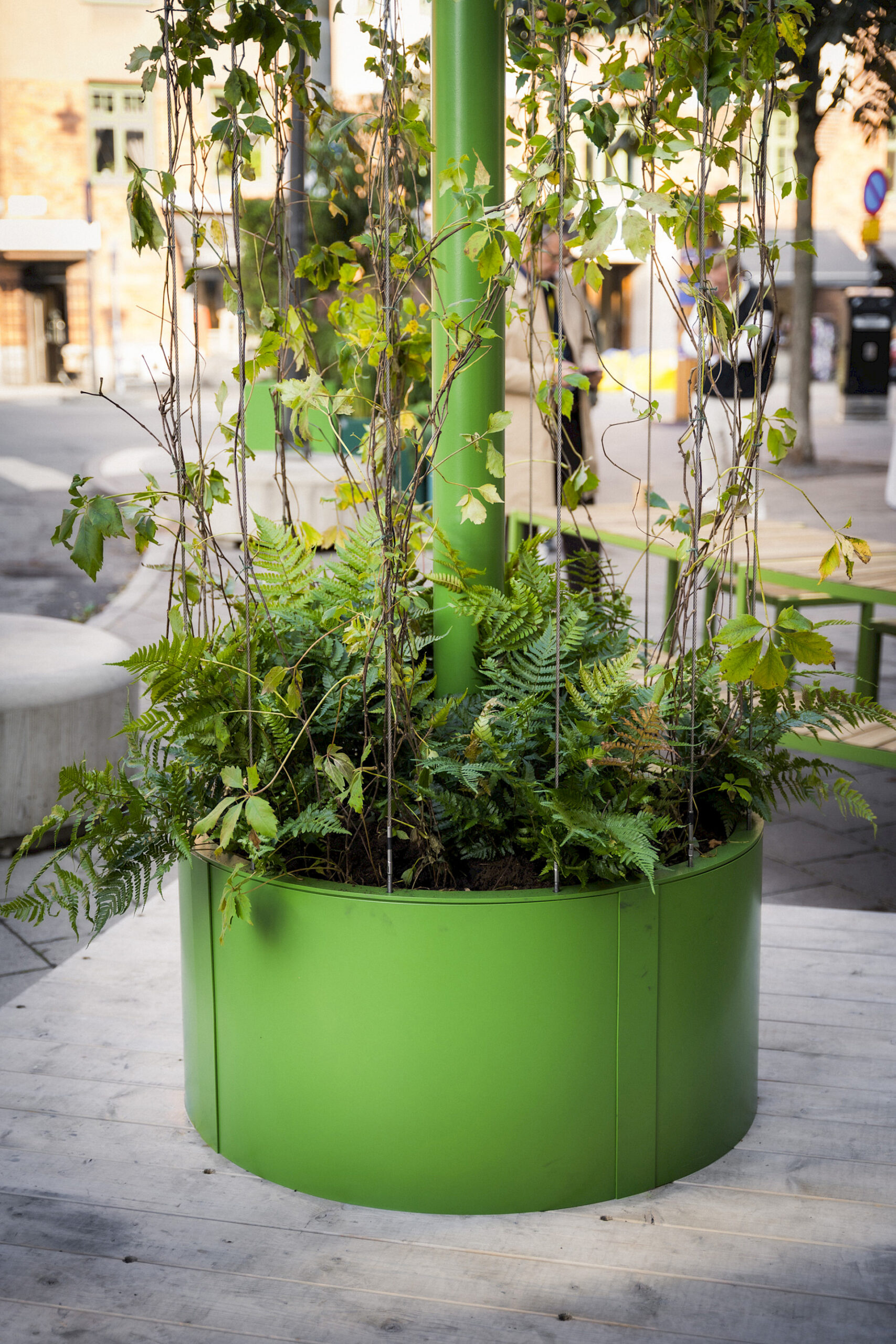 "The know­ledge of clim­bing plants in land­scape archi­tecture is limited, but the potential is sign­ificant and partly un­ex­plored"
Martin Brattström, landscape architect
Arbory contributes to greater diversity by allowing landscape architects to work with a composition of various climbing plants in a single structure, which is positive from a biological perspective. For example, one species can contribute to flowering, while another provides autumn colors, and a third adds winter greenery. Unlike trees, climbing plants don't need to invest energy and growth in creating a wood structure and trunk; they can focus on leaf production. Thus, you get greenery faster, which is relevant in places where the green transition is urgent. By planting in stable containers, temporary green spaces can also be created. Last but not least, Arbory is an aesthetic addition to the urban landscape, contributing to the formation of spaces and a sense of identity through color and shape.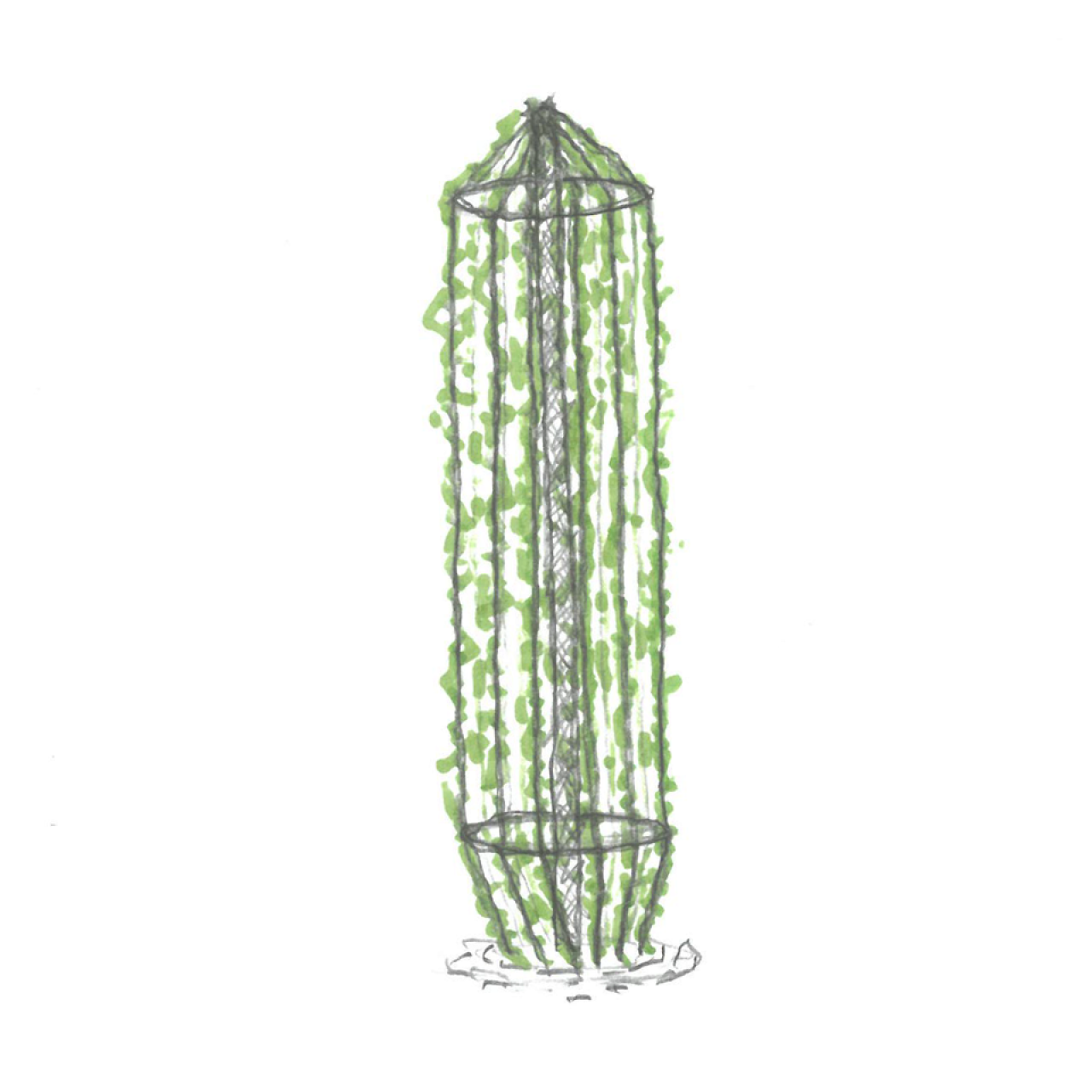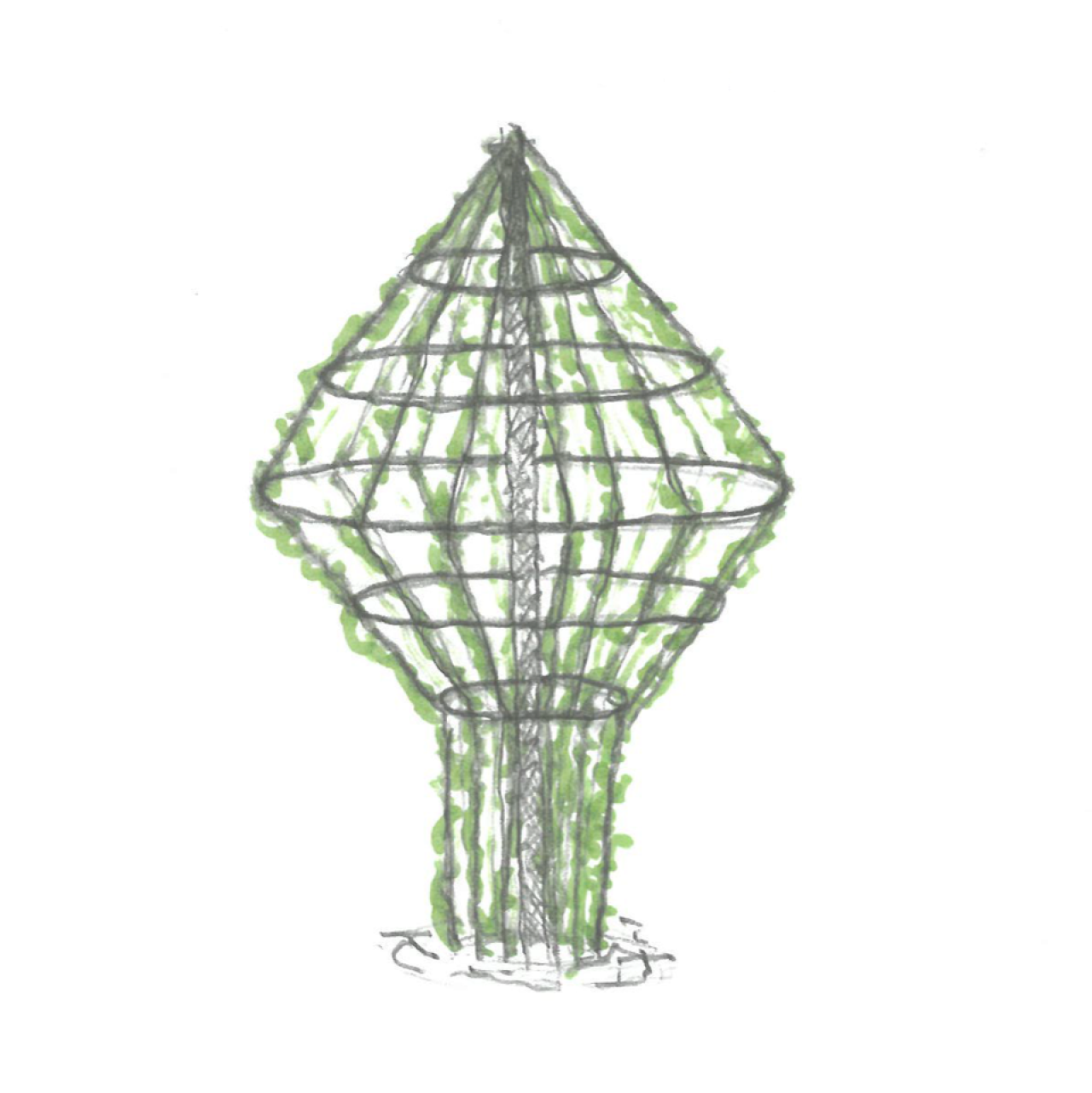 Martin Brattström's sketches of alternative shapes and sizes has inspired Nola to work on expanding Arbory into a complete product range that opens up more possibilities.
The form of Arbory is inspired by the world of trees, with urban trees serving as a clear model. The result is a construction system of horizontal rings suspended with wires on a central post. This provides climbing plants with all the conditions needed to create the three-dimensionality required for a range of ecosystem services, including shade.
"We are working intensively to develop more models of the Arbory plant support system to offer a complete series with different shapes, sizes, and climbing possibilities. All with the same naturally positive qualities for urban spaces", says Henrik Edlund, CEO of Nola.
The response has been overwhelmingly positive, from Martin winning an innovation competition with the idea in 2022 to Agneta Stake expressing interest in producing the Arbory plant support system in the spring of 2023. For many, Arbory has become an integral and modern addition to the green city.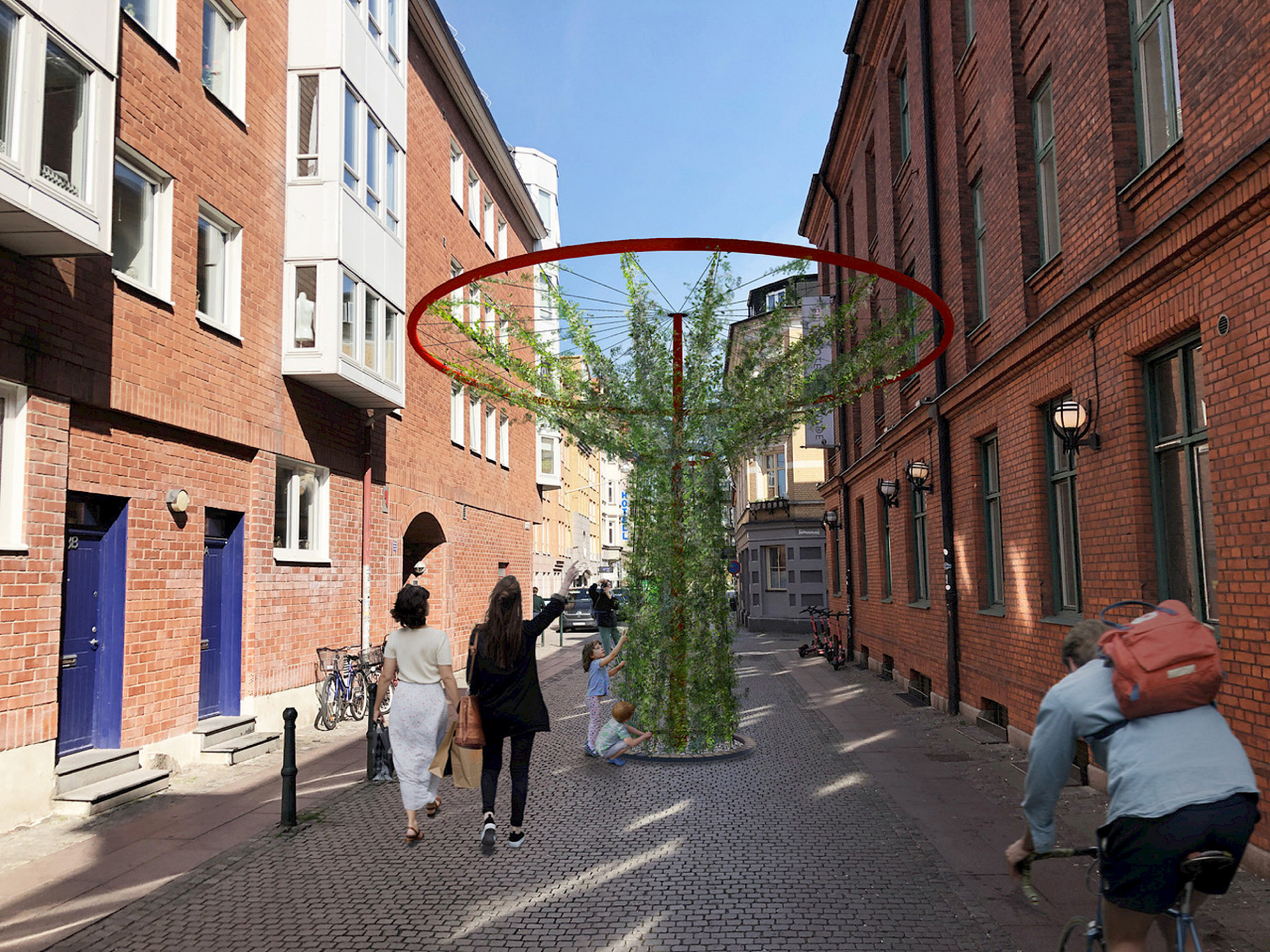 Martin Brattström
Martin Brattström is a landscape architect working at Edge. During his education at SLU Alnarp, he wrote his thesis titled "Three-Dimensional Climbing Plants", which was awarded SLU's innovation prize. This led to the creation of the Arbory plant support system, which became his first product produced by Nola

Nola Stockholm
Nola Industrier AB, Box 17701, Repslagargatan 15b, 118 93 Stockholm
T: 08-702 1960, F: 08-702 1962, headoffice@nola.se
Nola Malmö
Nola Industrier AB, Neptunigatan 74, 211 18 Malmö
T: 040-17 11 90, F: 040-12 75 45, offert@nola.se, order@nola.se
More news from Nola:

We are pleased to introduce Join as one of the eagerly anticipated releases for the …