When Sweco Architects redesigned Centralplan, the open-air concourse outside Stockholm's central train station, they decided to commission a new line of park benches for the site. The seating was designed by landscape architect Fredrik Toller with Nola chosen as the manufacturing partner. Called Arkipelag, the seats are now in place at Centralplan, ready for residents and visitors to enjoy.
From 2022, Arkipelag will be available as part of Nola's standard seating collection.⁠

Arkipelag is a multifaceted bench and can be placed freestanding, curved or on walls.
Photo: Jann Lipka.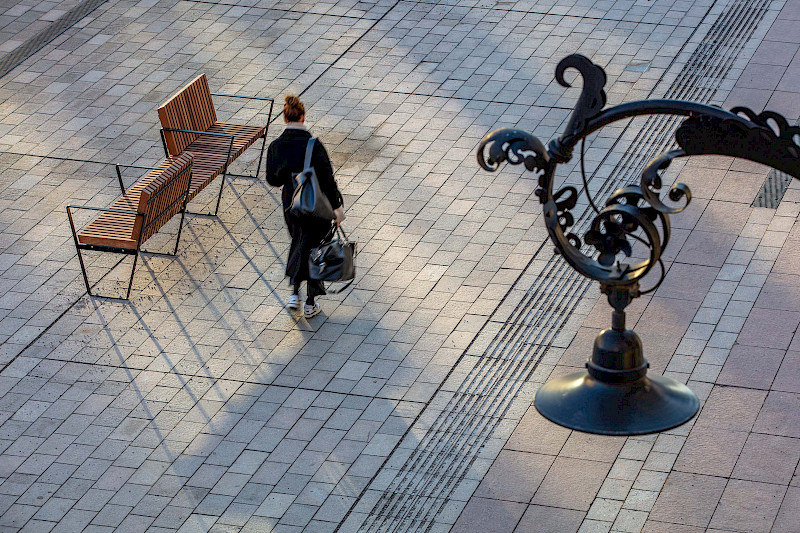 Despite its multifaceted use, the bench has a simplicity in its design, with the same pieces of wood for all parts and bench varieties, both for the seating area and backrest.
Photo: Jann Lipka.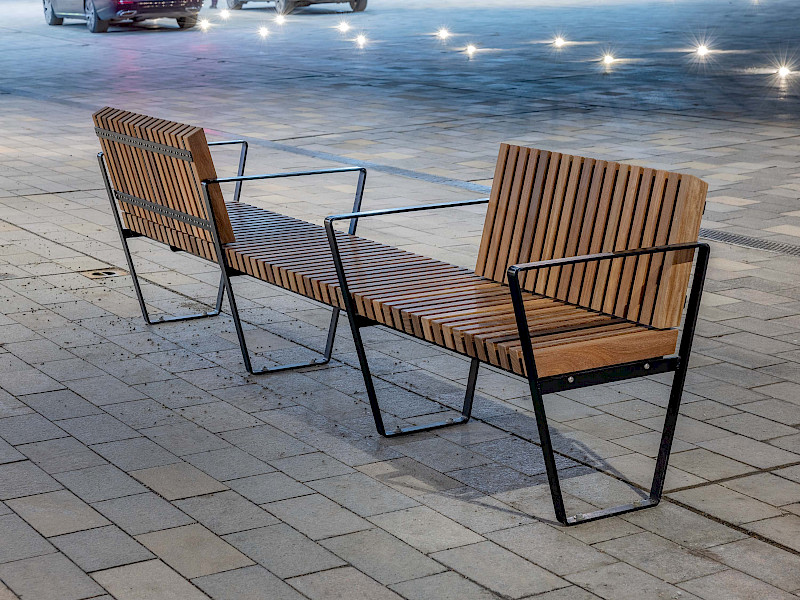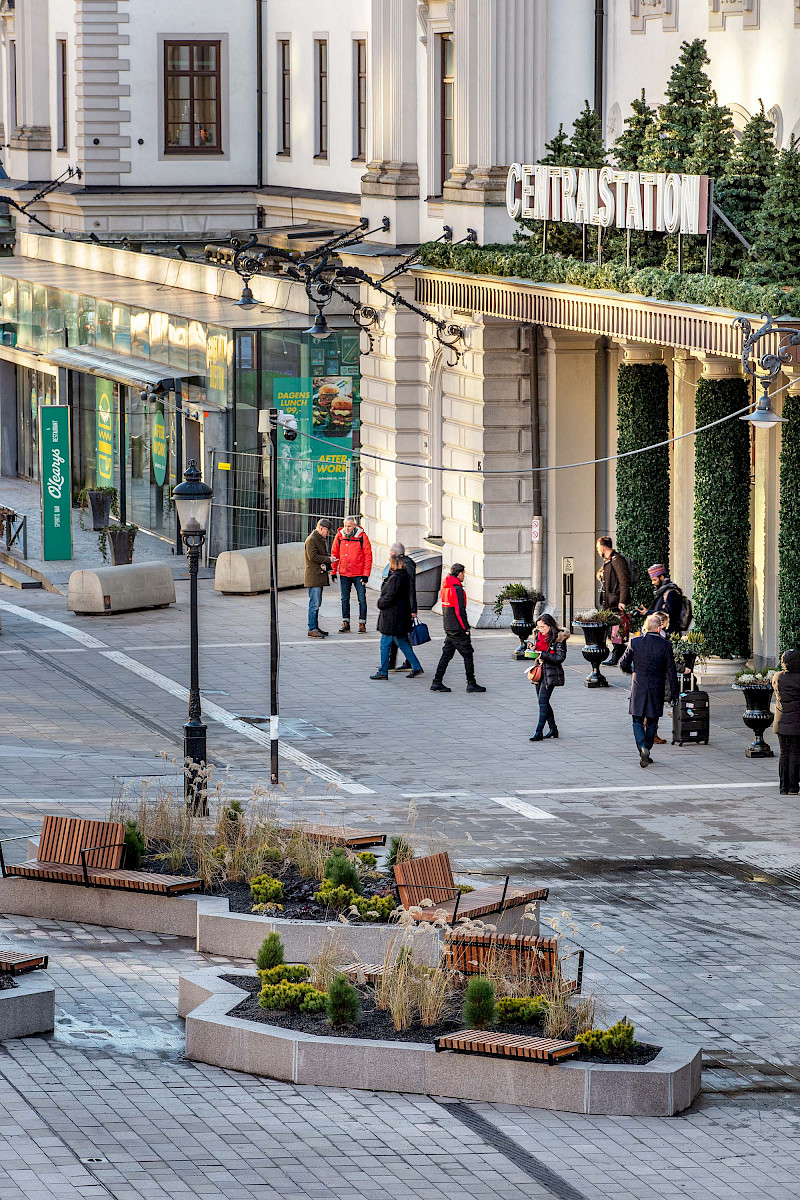 Nola Stockholm
Nola Industrier AB, Box 17701, Repslagargatan 15b, 118 93 Stockholm
T: 08-702 1960, F: 08-702 1962, headoffice@nola.se
Nola Malmö
Nola Industrier AB, Skeppsbron 3, 211 20 Malmö
T: 040-17 11 90, F: 040-12 75 45, offert@nola.se, order@nola.se