On the yard: Nola
–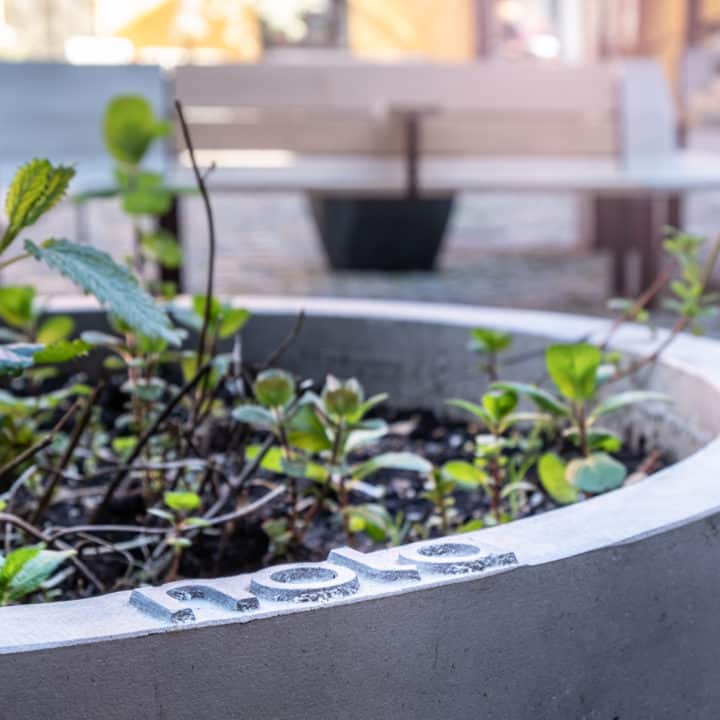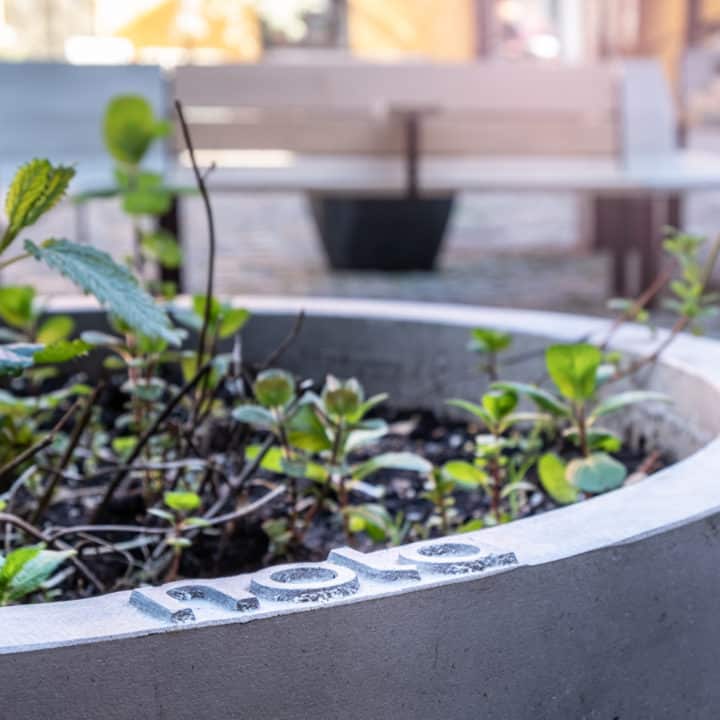 Nola welcomes citizens of Malmö and visitors to the tranquility of Hedmanska gården for a break in the shade. The bench series CENTRAL by Thomas Bernstrand, the armchair BIG BASKET by Ola Gillgren and the planting vessel Arabesque by Anna von Schewen from Nola will visit the courtyard from April to October.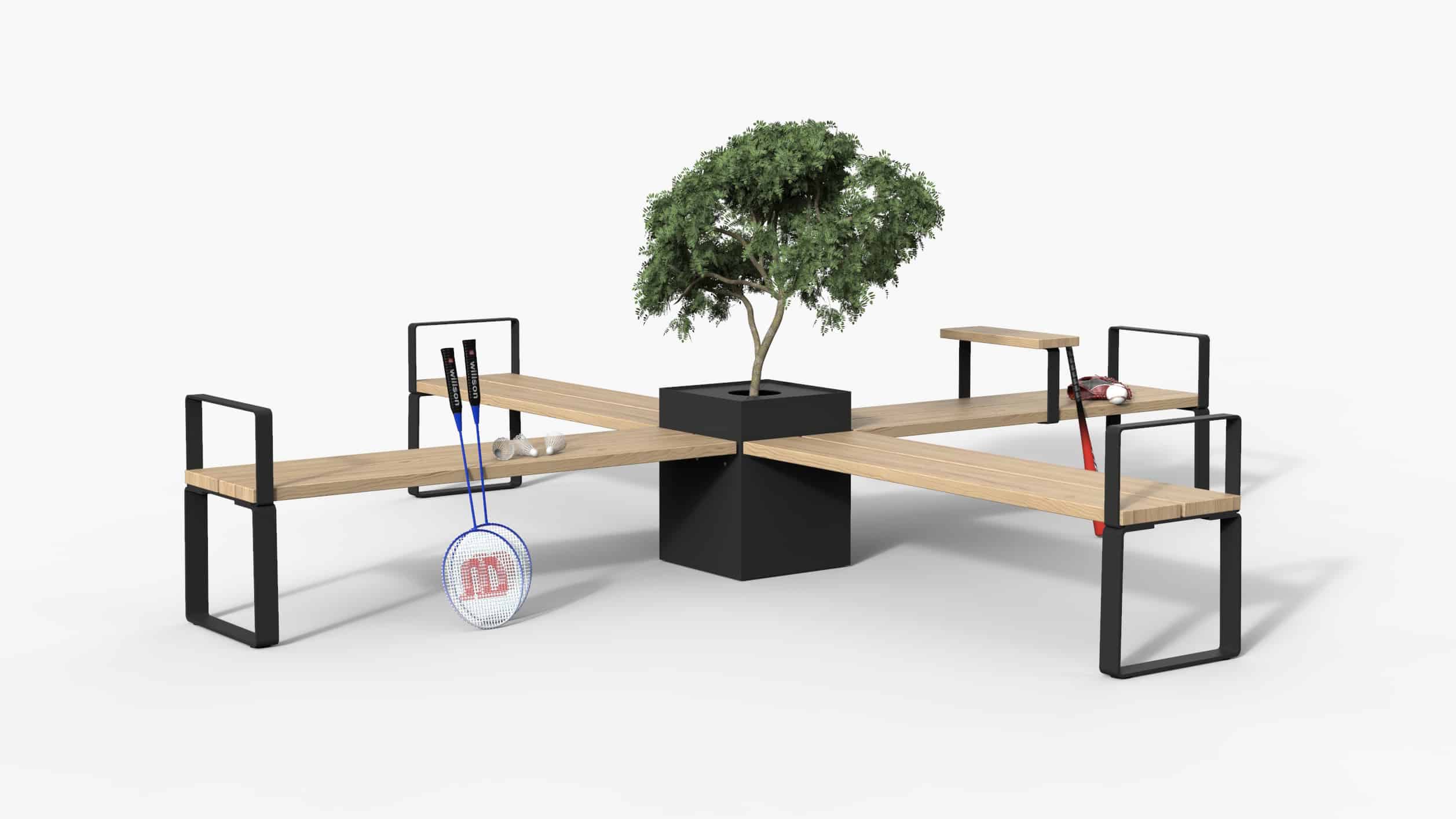 CENTRAL
Central is a dynamic, flexible system that creates sleek indoor/outdoor seating and hang-outs in public spaces. The system is comprised of freestanding components crafted from polished concrete supports and sleek lengths of sioo-treated oak. Central was conceived as a streamlined modular system that creates a wide range of forms and configurations. Central creates a one-of-a-kind seating to make any environment unique.
The designer Thomas Bernstrand, with his own design studio in Stockholm, is educated at Konstfack, KKH and at Denmarks Design School in Copenhagen. He has participated in a large number of design and art exhibitions all over the world such as MoMA in New York, Colette in Paris, Biennale Design Saint-Etienne et al. Bernstrand has received several awards for his work, including Excellent Swedish Form and Winner of the Good Design Award 2012 for the Nola chair Share. For Nola, Bernstrand has designed a large number of products and furniture and participated in a number of special projects over the years.

BIG BASKET
BIG BASKET's open, mesh-like structure provides the supersize comfort of a generous armchair, while being lighter and brighter than a solid seat. The sides slope upwards from the seat to form a spacious backrest that makes it comfortable to recline in. Rain and water run off without leaving any lasting marks, making the seat virtually maintenance-free. Light in weight and contemporary in style. Available in two sizes Big & Small, with padded cushion for indoor use or wooden seat for outdoor use.
The design process started with the exploration of different textile techniques. Ola Gillgren tried knitting, weaving and braiding. He got the idea for the Big Basket chair trough material experiments and exploring different basket wicking techniques. Ola knew from the start that he wanted to make the construction part of the esthetics, and make every part of the chair visible. He managed to combine form and function. The Backside is as important as the front of the chair, nothing was to be hidden.
Ola Gillgren is a designer from The Royal Danish Academy of Fine Arts in Copenhagen.

Arabesque
This stylish planter in recycled aluminium is made to complement contemporary architecture and landscaped gardens. The surface is characterised by angled geometric shapes that resemble the intricate profiles found in ornamental tile works. The planter's substantial size is big enough to grow shrubs and small trees, making it possible to bring plant life to areas covered in concrete. Placing a pair of planters beside a building's entrance makes it more welcoming, while a row of them lining a building's façade enhances its appearance. Made from sand-cast aluminium, the planter is lightweight and easy to position in place.
Anna von Schewen founded her design studio 1997 in Stockholm. Since then she has collaborated with some of Swedens leading design companies. The nature of her work has given her a solid reputation as one of Swedens most progressive, experimental designers. Her work range from furniture and objects to exhibition design, interior and architecture.