H22 City Expo is Still Going Strong
Take the opportunity to visit the housing show and future exhibition at the H22 City Expo in Helsingborg, Sweden before it ends — it's well worth a visit. Nola are presenting products at the expo in four different areas and we hope to see you there before the 3rd of July.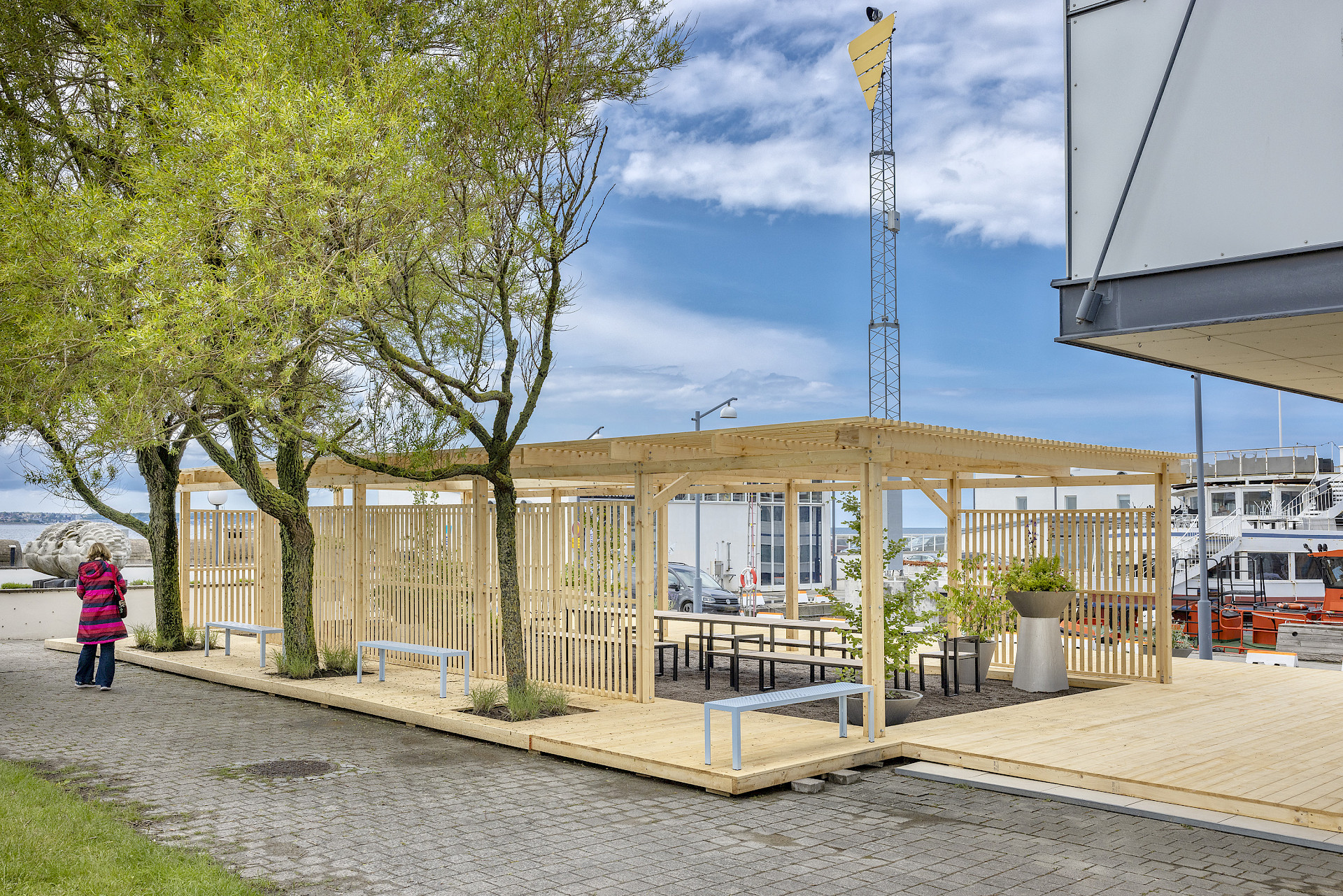 Architecture and Design at Parapeten

Parapeten is the main area for architecture and design at H22 City Expo, where Nola is one of the event partners. Nola furnished the Sveriges Arkitekters (Swedish Architects) arena, installing a new interpretation of the pergola designed by Per Friberg for Helsingborg's original City Expo (H55) held in 1955. The new version of the pergola was designed by Karin Sundberg Architects. Nola furnished the pergola with the popular Långbordet table, Areal benches, free-standing chairs from the Kaskad series and our ABC planters. Parapeten's programme includes films and exhibitions, all shown on site.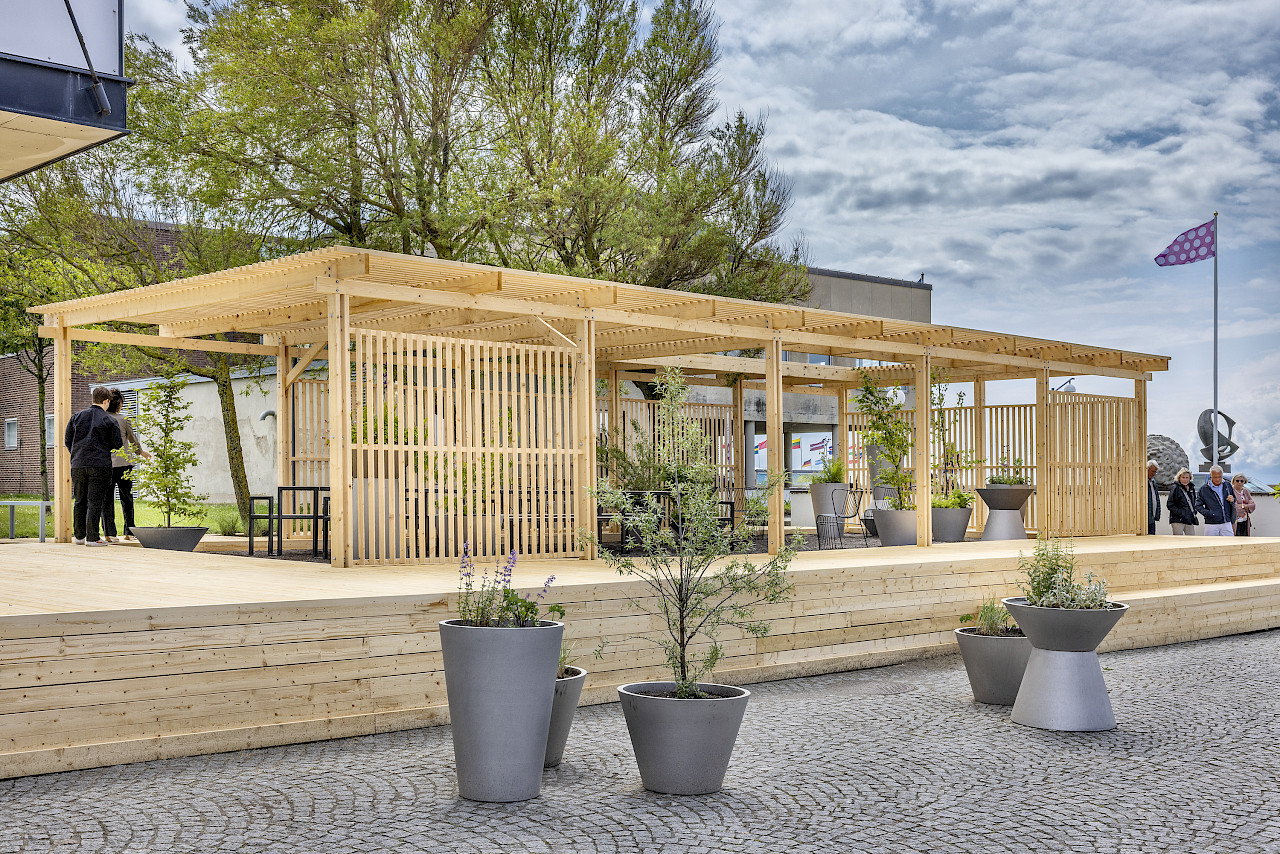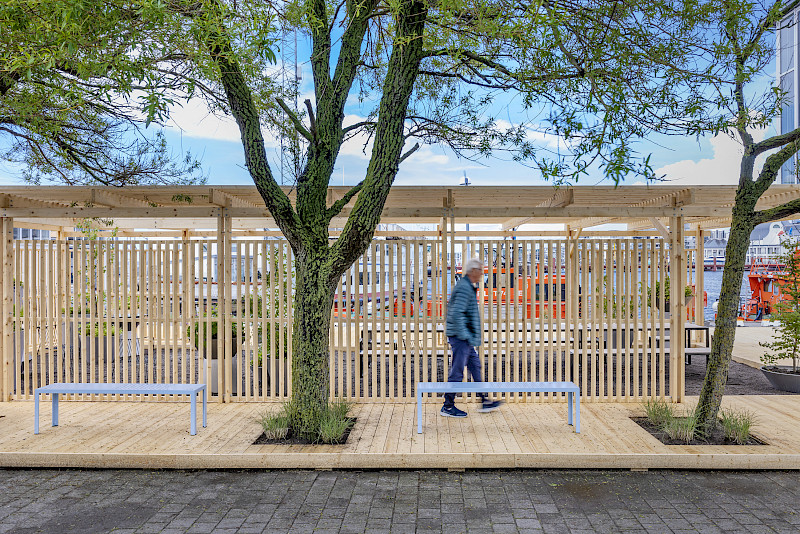 Pavilion Hexagon H22

The Hexagon H22 pavilion designed by the Swedish architectural firm known as In Praise of Shadows has been included in Nola's permanent collection. In collaboration with Svenskt Trä (the association for Swedish wood exports), the pavilion was installed at Parapeten, where it provides space for meetings and talks.
   "We can see that the character of cities is slowly shifting from functional infrastructures to social spaces where residents and visitors can live and thrive. More urban places for leisure and relaxation are needed, especially in cities with such beautiful sea views as Helsingborg has," says Henrik Edlund, CEO of Nola.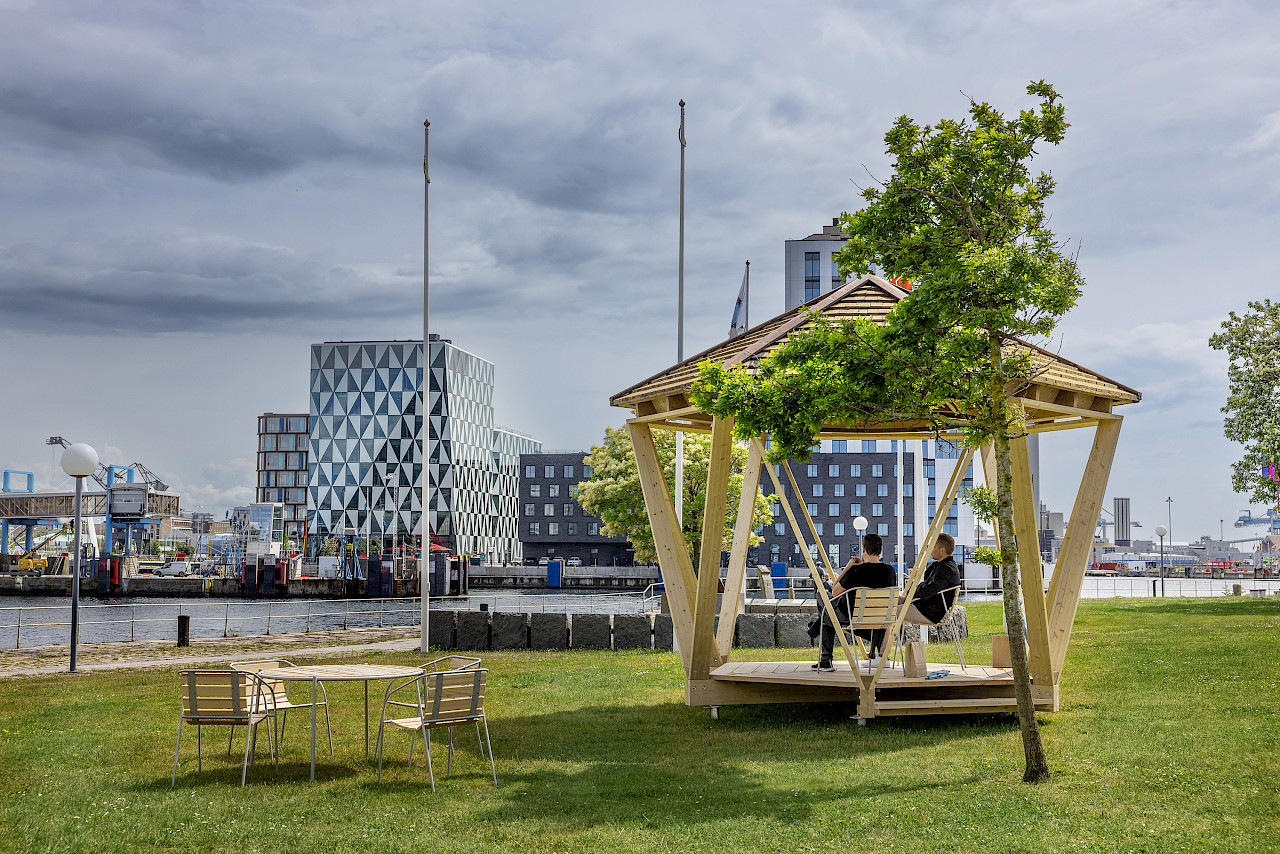 Work Outdoors in Fresh Air

Take advantage of the opportunity to work outdoors in the fresh air in Nola's Work Lounge area. At the City Expo's information centre in Oceanhamnen (the ocean harbour area), Nola installed twelve of our workstations. Available to everyone, the workstations can be booked by scanning the QR code displayed on their surfaces and connecting to the Awaio app.
  "Through designing experimental forms, we would like to test and encourage more work outdoors. We know that the benefits are many, something we hope to convey by inviting visitors to try them for themselves. We would also like to inspire more people to take similar initiatives with coworking places outdoors in cities, municipalities or at individual offices," says Malin Moreau, Creative Director of Nola.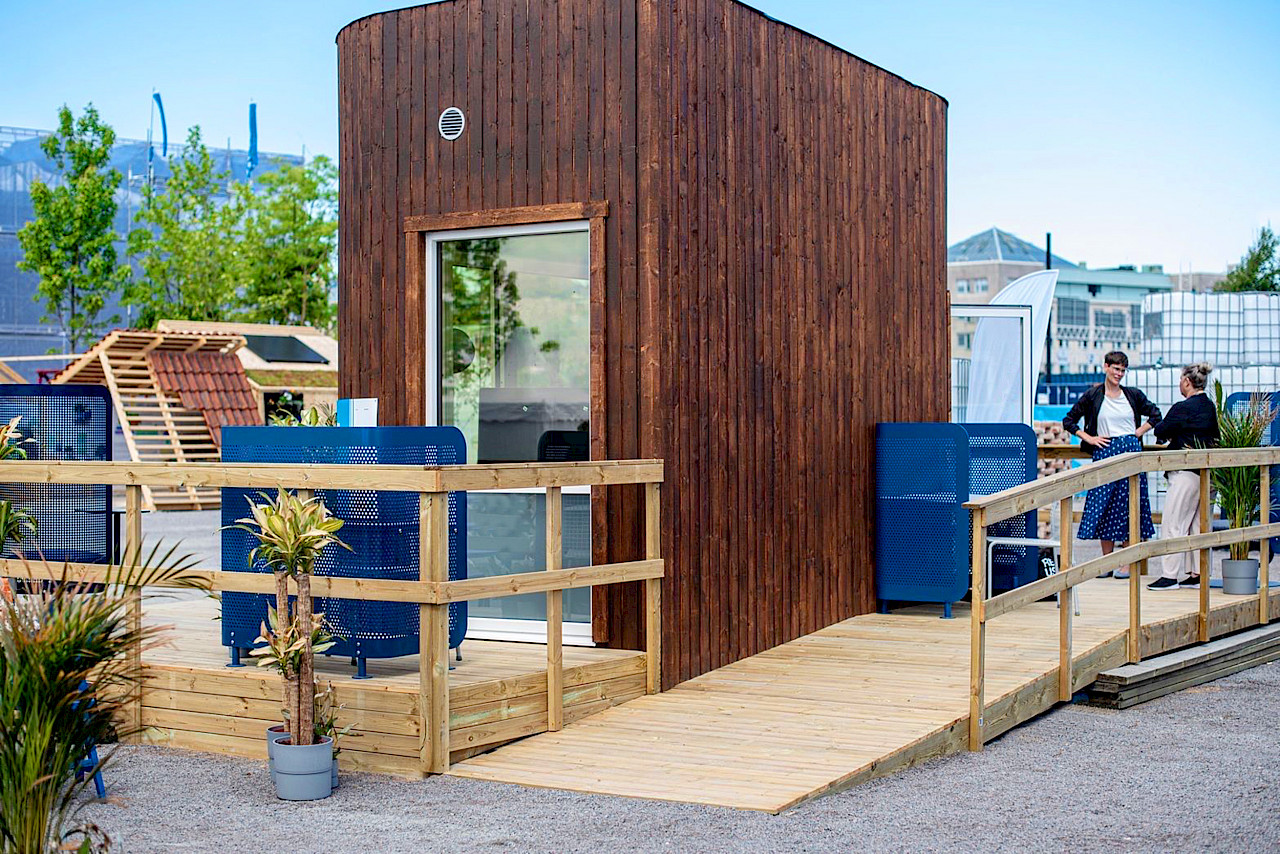 Keep Fit with the Kebne Outdoor Gym

At the Oceanhamnen area, Nola installed our Kebne outdoor gym for visitors to try out. The gym consists of free-standing fitness units designed for strength training and stretching. Each module is made for exercises that use the individual's own body weight as a counterweight for resistance training. Nola will be on-site during office hours with an instructor on hand to help visitors explore the gym and use it.

Nola Stockholm
Nola Industrier AB, Box 17701, Repslagargatan 15b, 118 93 Stockholm
T: 08-702 1960, F: 08-702 1962, headoffice@nola.se
Nola Malmö
Nola Industrier AB, Skeppsbron 3, 211 20 Malmö
T: 040-17 11 90, F: 040-12 75 45, offert@nola.se, order@nola.se