Designed by Anki Gneib
Inspired by Roman viaducts, our new granite bench Via has a strong architectural presence. Via's design draws historical references from the architecture surrounding the garden where it was exhibited during the Stockholm Creative Edition last Autumn.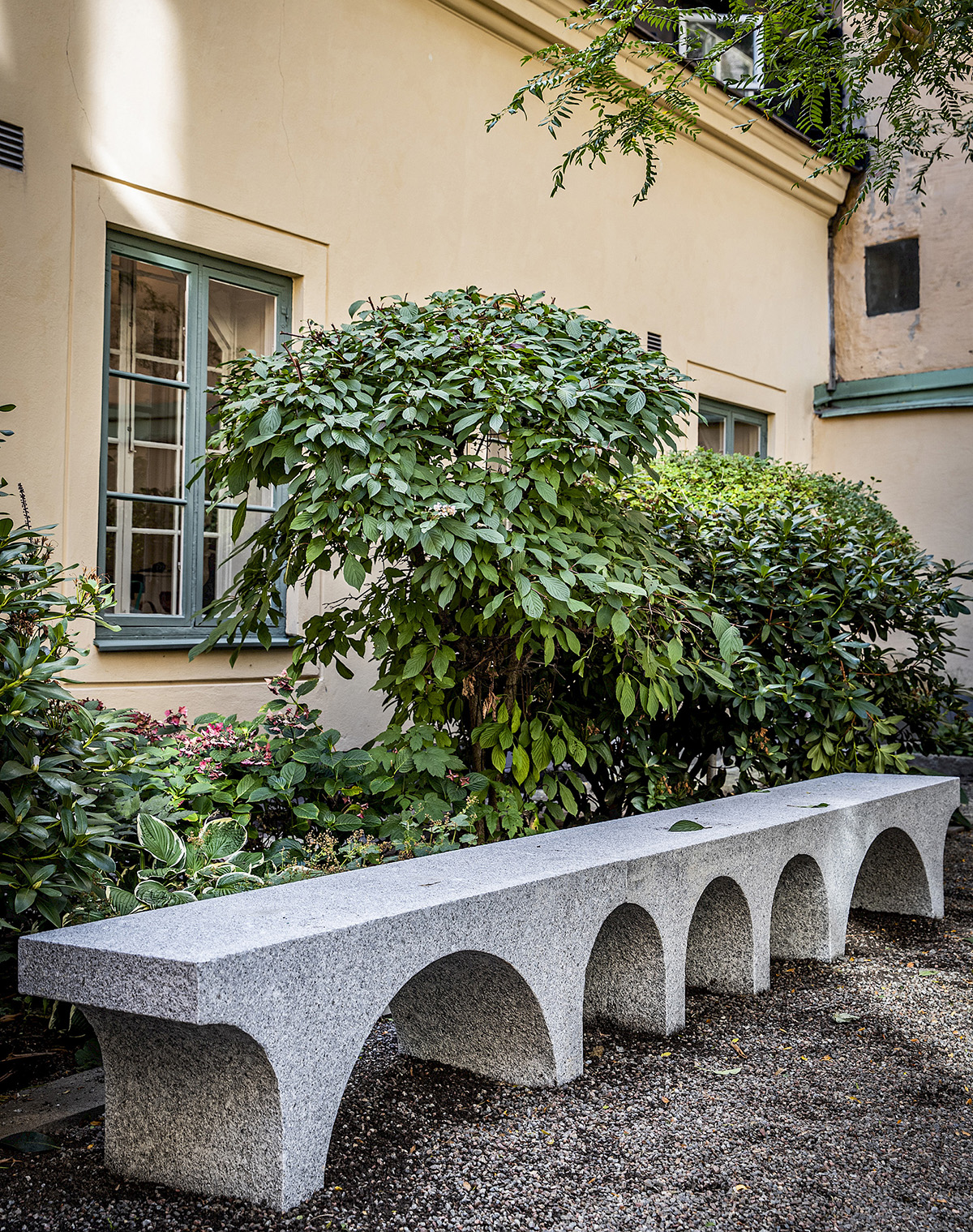 The Via Bench is equally suited to garden environments and architectural settings.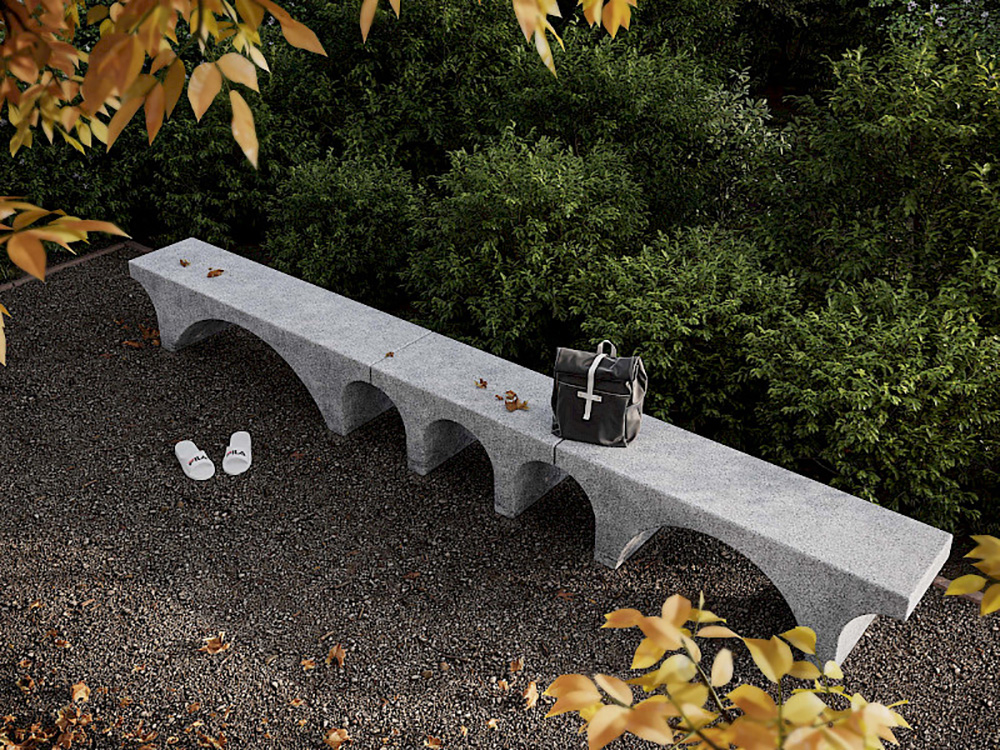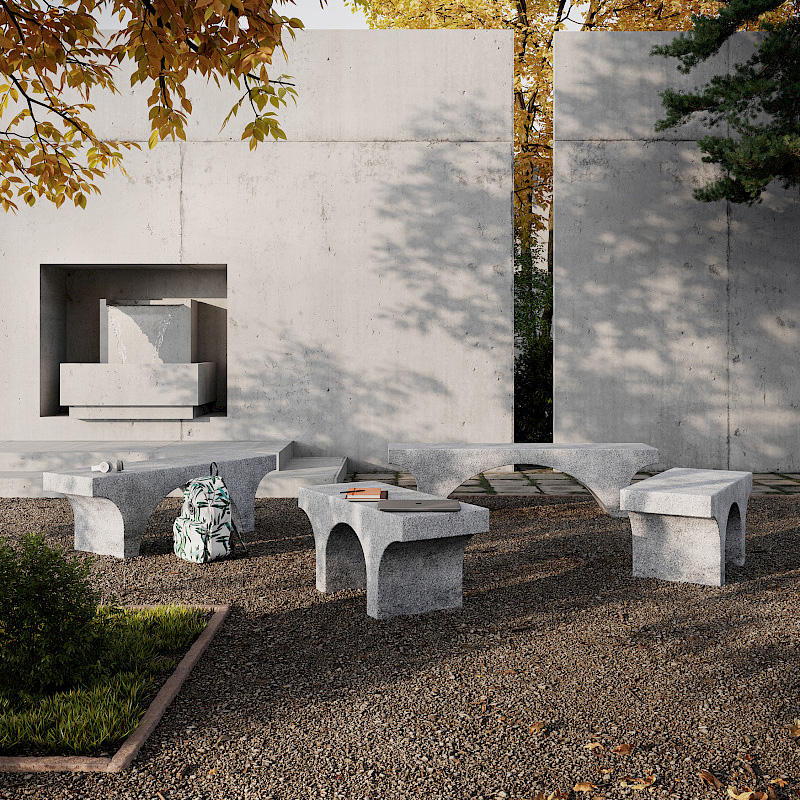 Composed of separate parts, the Via Bench has a strong architectural presence.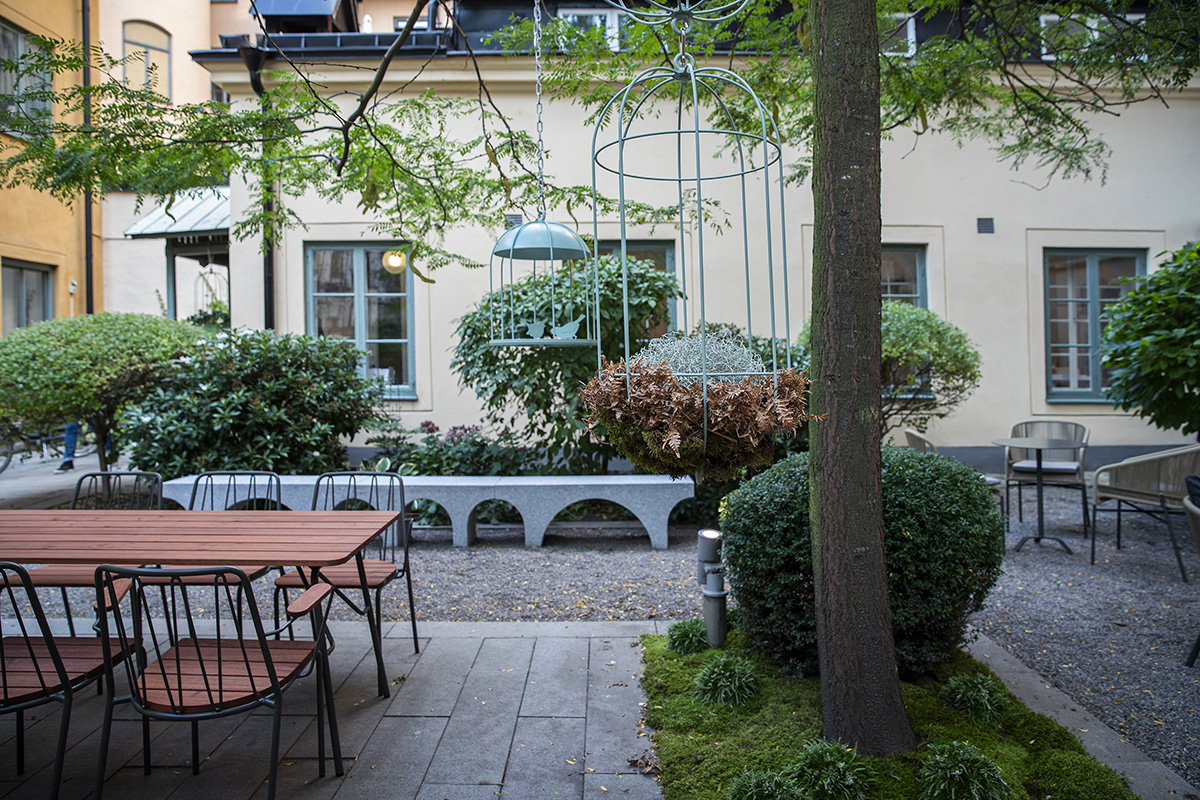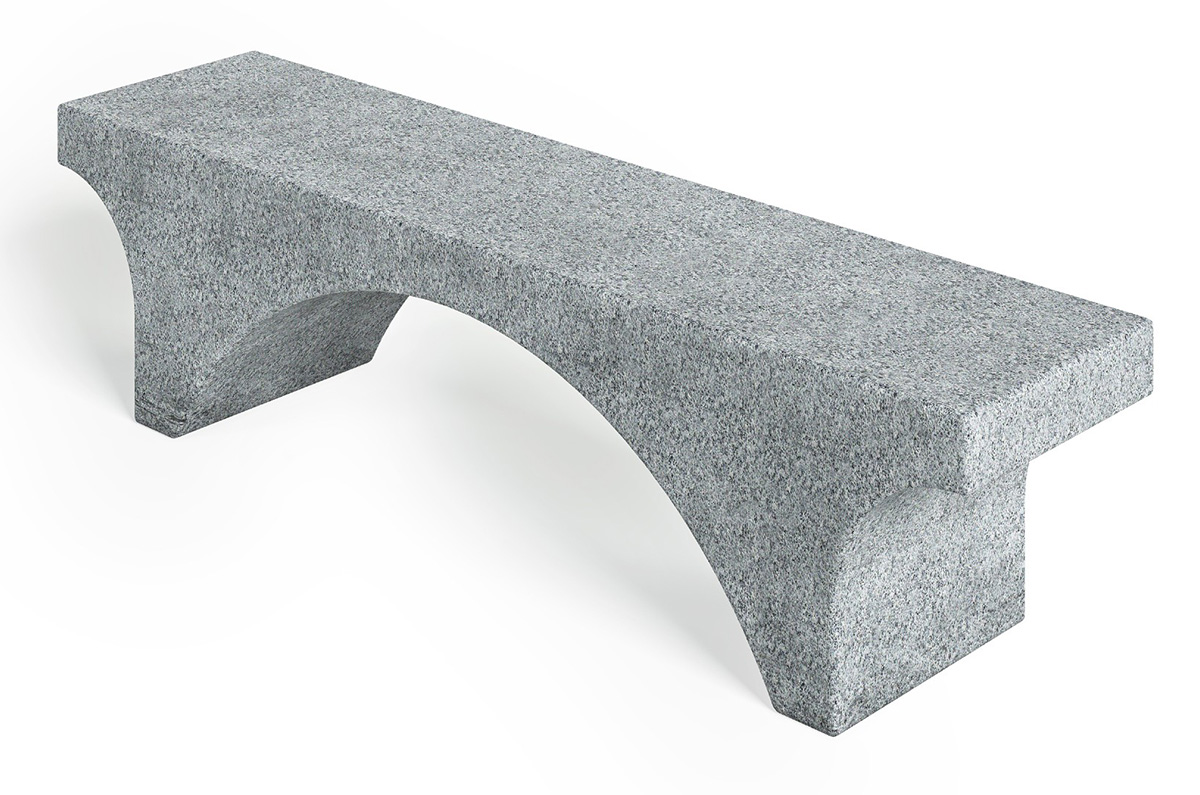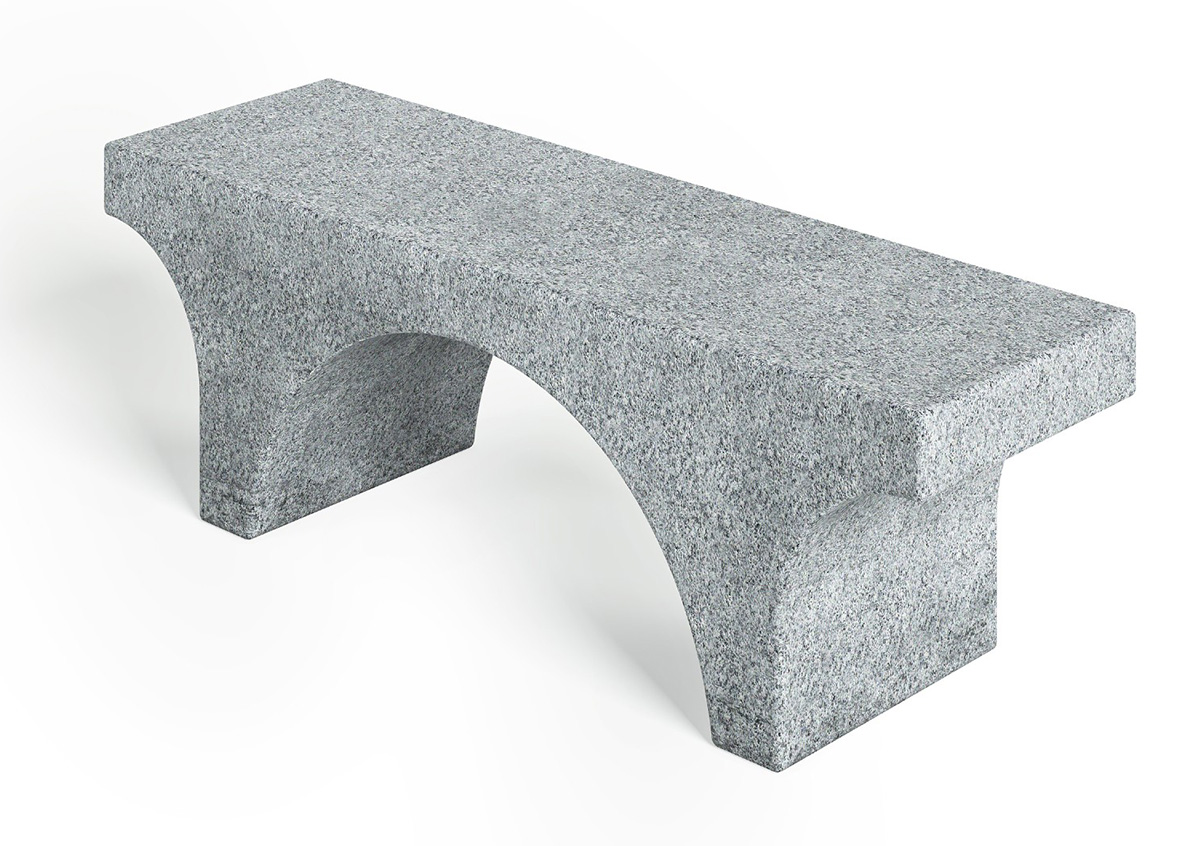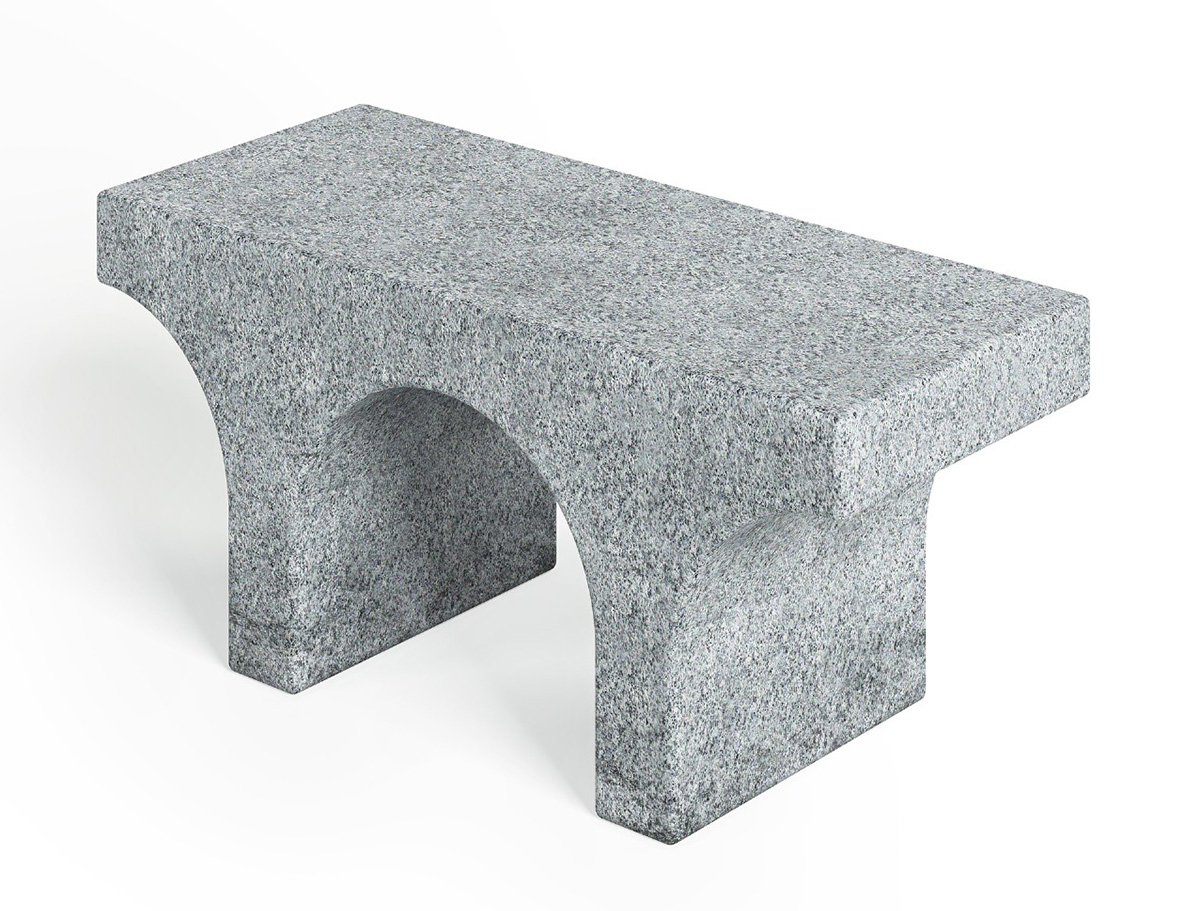 Nola Stockholm
Nola Industrier AB, Box 17701, Repslagargatan 15b, 118 93 Stockholm
T: 08-702 1960, F: 08-702 1962, headoffice@nola.se
Nola Malmö
Nola Industrier AB, Skeppsbron 3, 211 20 Malmö
T: 040-17 11 90, F: 040-12 75 45, offert@nola.se, order@nola.se
Anki Gneib
Anki Gneib has an education in Interior Architecture and Furniture Design at the University College of Art, Crafts and Design in Stockholm. In her studio, she works creatively with a wide range of projects such as residential architecture, interior design for commercial spaces with a focus on facility branding as well as furniture, lighting and product design. Her work is characterized by experimental and playful expressions through both process and results.