Saddle and Tilted
In autumn, I took part in a workshop in Skärholmen. Its purpose was to come up with an intervention to improve living quality of one of local squares. We were working in a group of three students and in one month we brought several prototypes of our ideas to the square. Each time we brought one of these prototypes to the square, people became curious and questions were born in their minds. I realised that we made people think about the square in a different way, in their own way, which made me happy. And it was only because our work was abstract in a way so there was a lot of space left for people´s imagination.
Following my experience, with my furniture family I would love to make people curious and invite them to take part in the process of making. Saddle Bench (as well as Tilted Bench) is the subject for new thoughts and ideas that invites people to come up with their own ways of using the furniture.
The form of the furniture is strong in its simplicity. A distinctive element of the bench is a steel pipe frame made with no connections visible, that only slightly touches the ground and gives the furniture a playful feeling. My intention was to make an inviting piece of furniture that would make people easily understand that the furniture is there for them and they are welcome to play with it.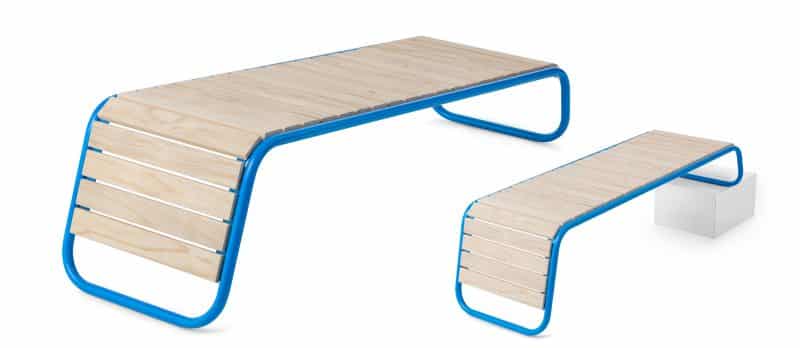 Nola Industrier AB, Box 17701, Repslagargatan 15b, 118 93 Stockholm
T: 08-702 1960, F: 08-702 1962, headoffice@nola.se
Spara
Spara
Spara
Spara
Spara
Spara
Spara
Spara
Spara
Spara
Spara
Spara
Spara