Last week we were delighted to attend the German Design Award 2018 ceremony, held by the German Design Council in Frankfurt am Main. More than 1,300 guests attended the event. It was a great honor for Kauppi & Kauppi to receive 2 amazing Gold Awards and 1 Winner Award in the section of Excellent Product Design – together with our fantastic collaboration partners Nola Industrier and Glimakra of Sweden.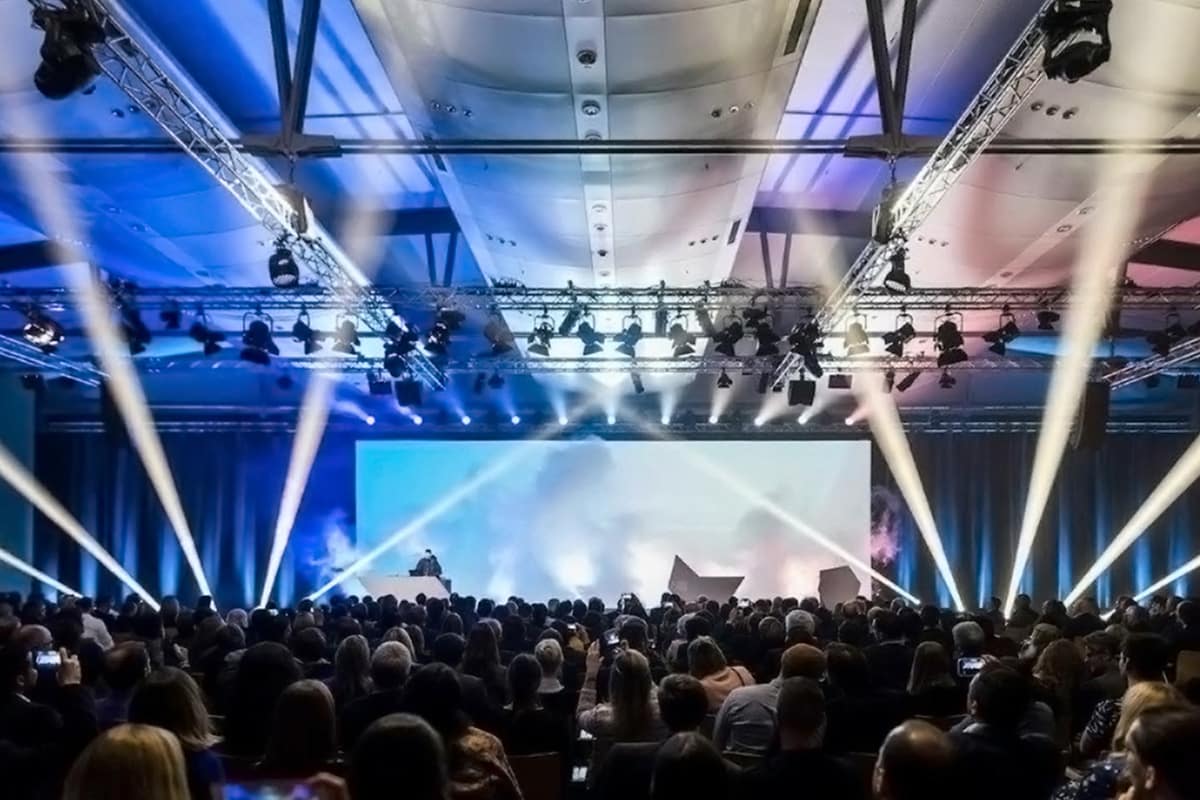 The German Design Award Ceremony 2018. Image source: German Design Council
About the Award
The competition is only open to entries that have been nominated for the German Design Award by the German Design Councils' expert committee. The award is divided into two main sections: Excellent Product Design and Excellent Communication Design. The two main sections has several under categories dividing and defining the products into groups. The jury selects only one Gold Award in each category and an adequate number of Winner distinctions. This year the independent international jury consisting of 40 experts selected 45 Gold winners out of about 5000 entries from 56 countries.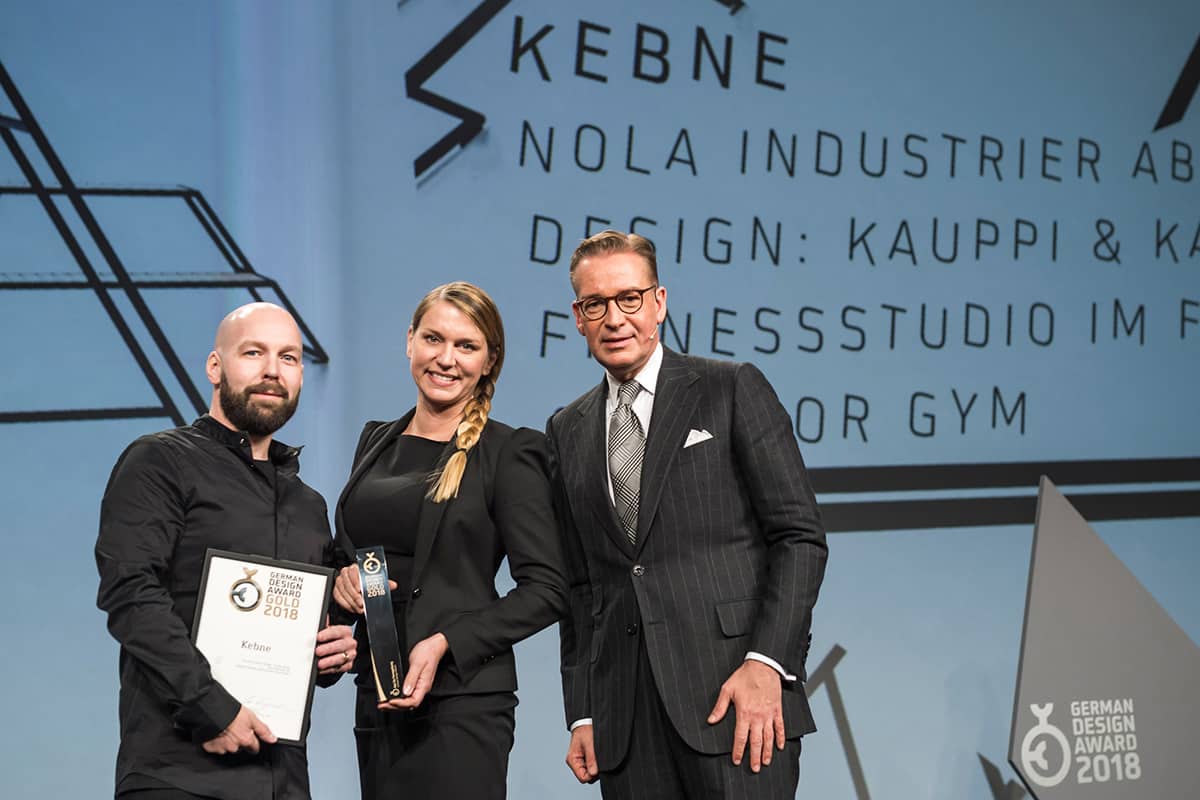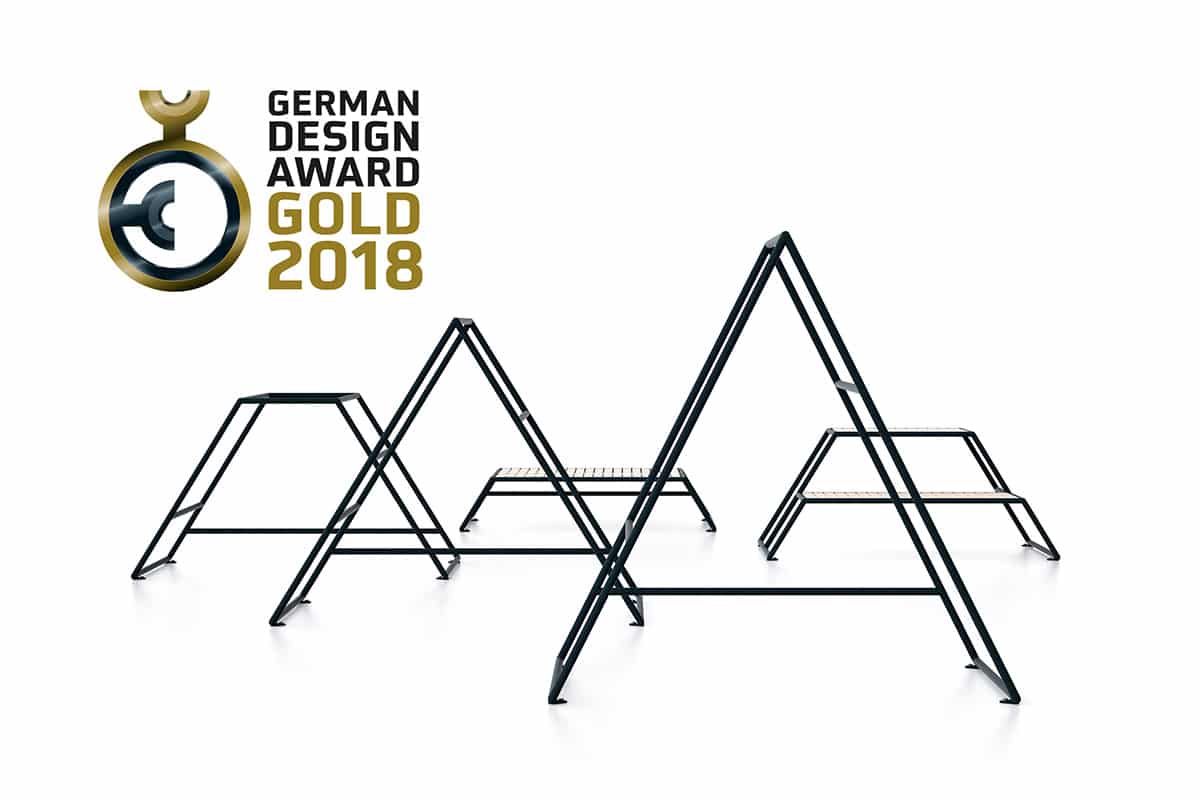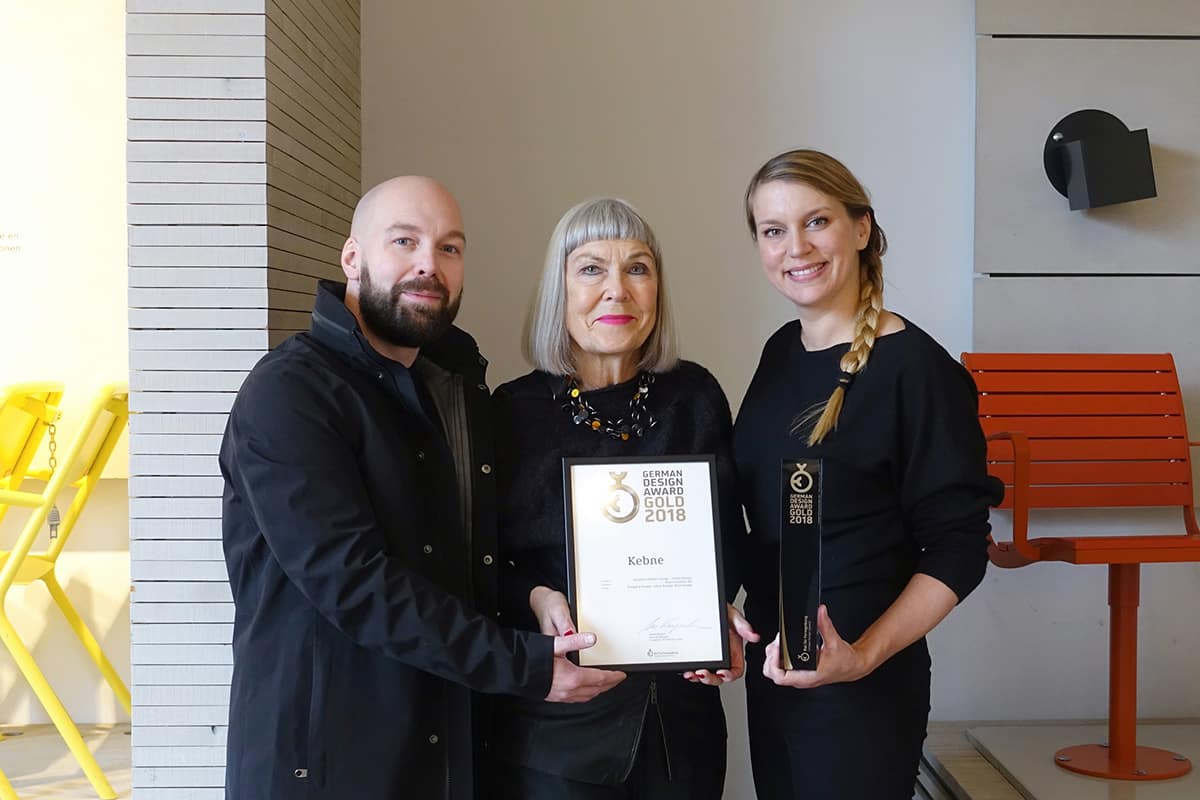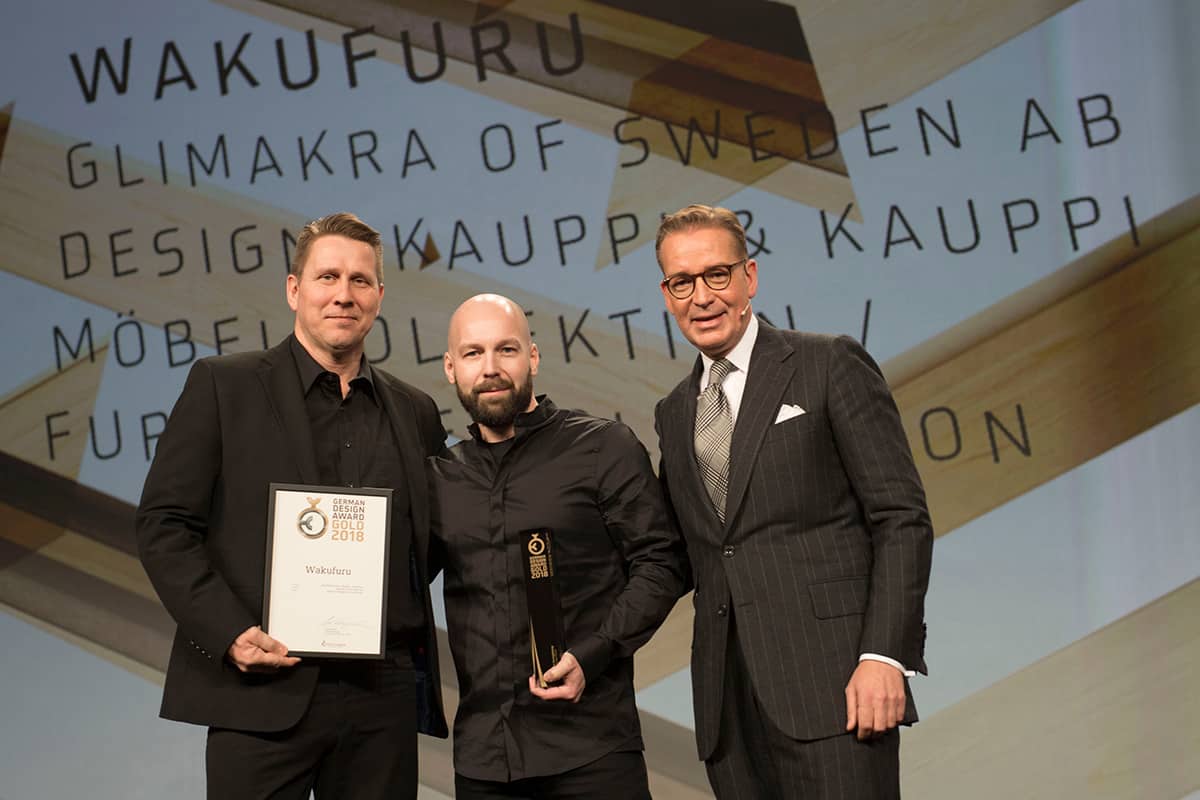 Image sources: German Design Council. Photo: Manuel Debus
2 Gold Awards
In the category of Public Design – Kebne Outdoor Gym for Nola Industrier AB won the Gold Award.
"Kebne, the outdoor gym, features a graphic, almost sculptural, design reminiscent of a mountain landscape that harmoniously blends in with its surroundings. The minimal, pared-down and pleasantly clean design idiom lends the fitness equipment a high level of grace and elegance as well as the appearance of an object of art. A fantastic set that encourages exercise as much as it does lingering and social gathering." – Jury´s Statement
In the prestigous category of Furniture – Wakufuru for Glimakra of Sweden won the Gold Award.
"The innovative and extremely high-quality Wakufuru collection is designed to absorb noise, combining a classic table and bench set with the demands of contemporary living. Each element of this collection contains a hidden, integrated system of layers which, when combined, create a noticeable reduction in noise. Giving the bench and table the same design idiom was a wonderful choice. A robust product that unites tradition with modernity and provides meaningful added value." – Jury´s Statement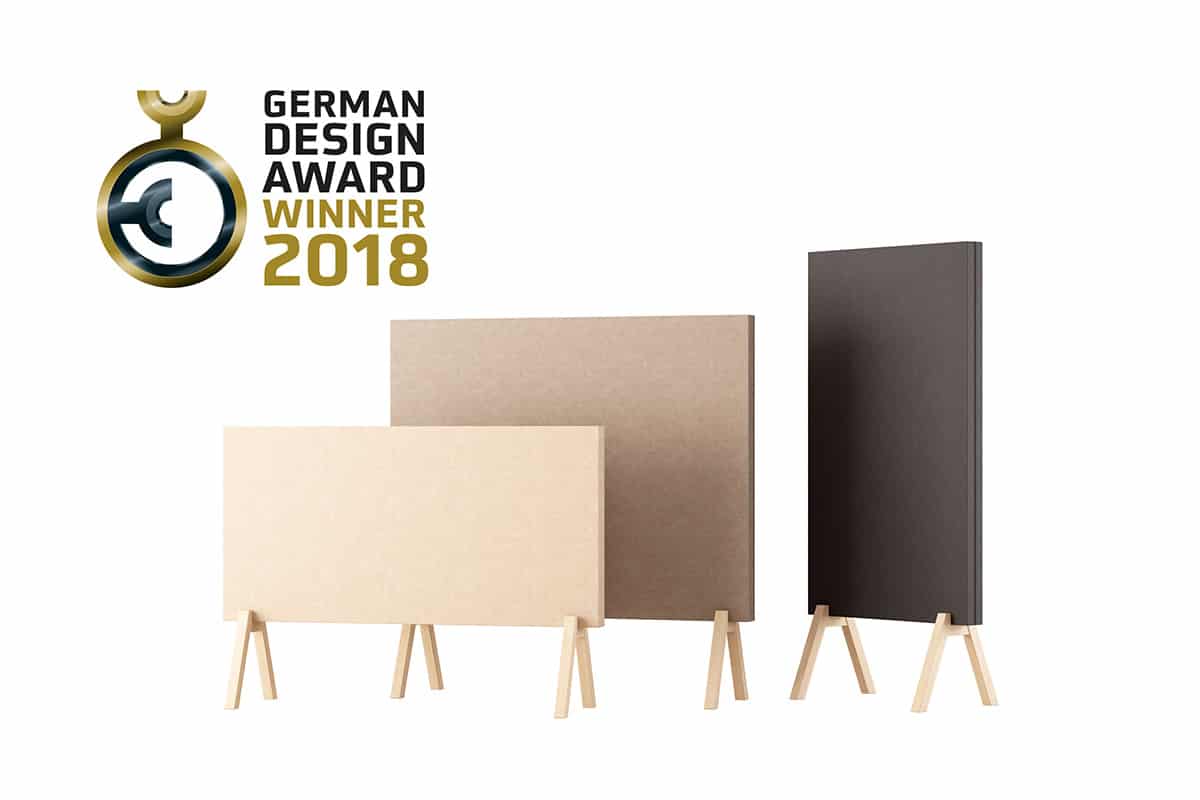 1 Winner Award
In the category of Office Furniture – LimbusFloor Subtle for Glimakra of Sweden got a Winner award.
"With their linear form, these acoustically insulating room dividers are extremely minimalist and thus can be seamlessly integrated into many different interiors. The simple feet, which are inclined like a goat's and are constructed of square timber, make the dividers very stable." – Jury´s Statement
About German Design Council
The German Design Council, the expert for brand and design in Germany, bestows the German Design Award. Commissioned by the highest authority to represent new developments in the German design industry. Established on the initiative of the German Bundestag (the lower house of German parliament) as a foundation in 1953, it supports the industry in all matters consistently aimed at generating an added brand value through design.
Award Criteria
"The products and achievements should stand out due to particularly remarkable features demonstrated with regard to the following aspects: Ergonomics › functionality and operability › practical value › overall concept › design quality › degree of innovativeness › durability › brand value and branding › market maturity › sustainability › ecological quality › product aesthetics › product graphics and semantics › safety and accessibility › symbolic and emotional content › technical quality › technical function › manufacturing techniques and quality. " – German Design Council