With the Pioneer collection, the family-owned design brand and Danish designer Maria Bruun expand their collaboration with a range of elegant solid wood furniture. It is an alluring range of stools that is light and playful in its design.
The sculptural Pioneer stools combine good seating comfort, functionality and a sculptural design language that elegantly combines the seat's soft and round design with the wooden frame's sensuality. The four vertical legs of the wooden frame are united in a cross composition with elegant indentations, where the light, the upholstered seat cushion, is placed on top. In contrast, the detailed indentation on the underside completes the overall artistic impression. The chair's simple, unique and distinctive combination of shapes and materials is a modern take on Scandinavian design that combines functionality with Bruun's recognisable sculptural minimalism.
"I often see my works as sculptural and then take them into a functional world and try to transform the artistic ideas into functional furniture. Pioneer was created from the desire for a beautiful and simple piece of furniture with presence and relevance"
– Maria Bruun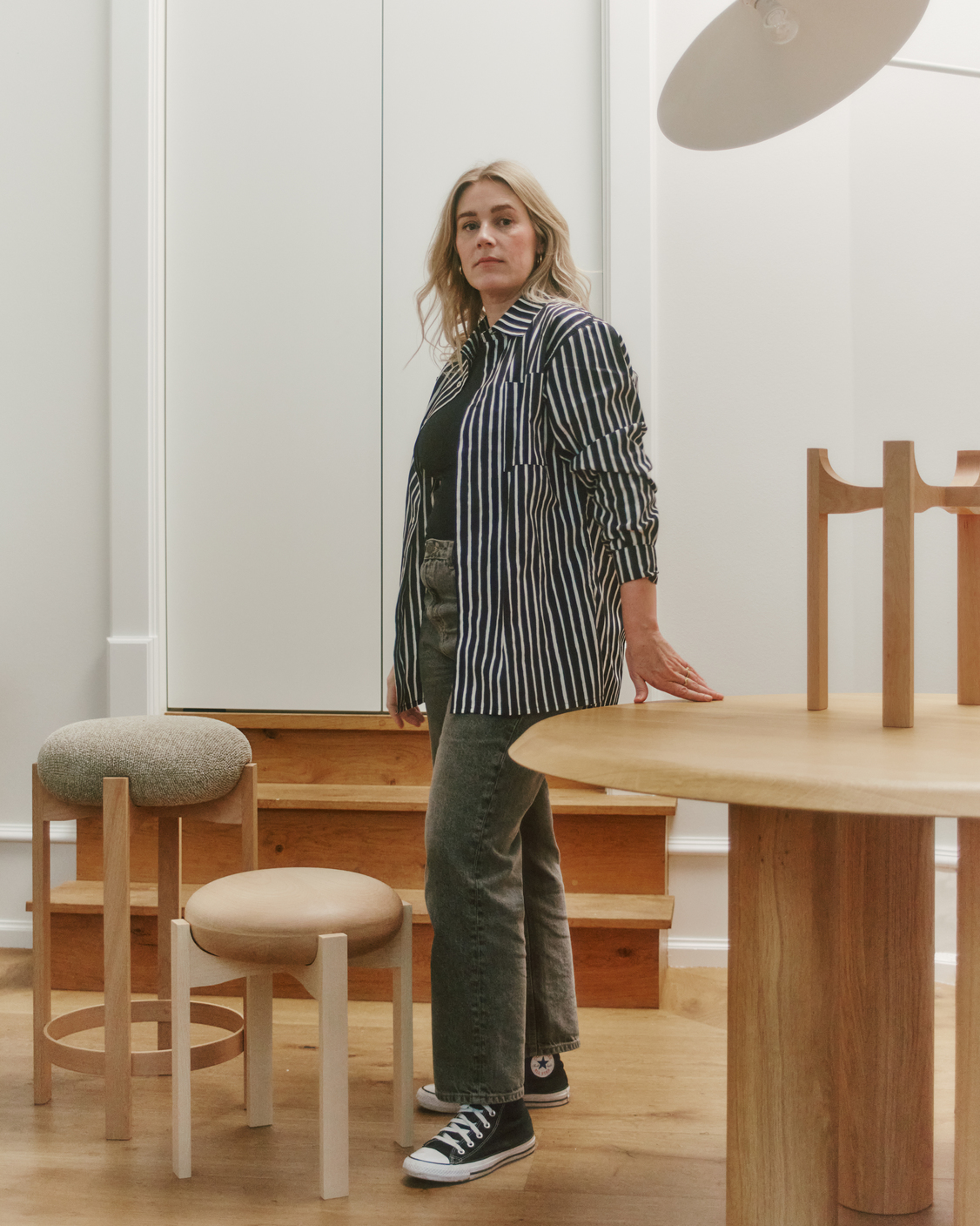 Fredericia Furniture and Maria Bruun began their design collaboration in 2020 with the Islets Table Collection. A range of solid oak dining, sofa and side tables that reinterpret woodturning as a classic craft while emphasising Bruun's sculptural minimalism. This year, Islets is introduced in an exclusive dark smoked oak version that gives the table a new and international expression.
As an already recognised name, Bruun embraces the long-standing Danish design tradition and creates furniture with an innovative approach and an elegant design language, resulting in pieces that straddle the line between artistic forms and functional designs. Bruun has been awarded several prestigious awards, including the Finn Juhl and Wegner prizes.
Created by the need for beautiful objects and meaningful materials
During the pandemic, Bruun worked on the CONNECTED project, where nine international designers were challenged to create a table and chair that fits our new ways of living and working from home.
Inspired by Bruun's own experiences from the period, including her growing need to surround herself with beautiful things and meaningful materials, the small collection Nordic Pioneer was born, including a stackable stool with a solid maple seat that was exhibited as part of the project at the Design Museum in London. Drawn by the sculptural, beautiful wooden object, Bruun and Fredericia Furniture have further developed the piece into a stool and a bar stool at two heights with an upholstered seat, transforming the artistic and sculptural idea into a functional piece of furniture.
The Pioneer stool is available in three heights: as a stool and a bar stool in two heights, making it perfect for the flexible workplace, the bar, the kitchen or as a sculptural piece of furniture that adds extra personality to the room. The wooden frame is solid wood and comes in three variants: oak with lacquer, stained smoked oak and beech with black lacquer. The seat cushion has a foam-covered wooden core and can be upholstered in leather and textiles. Designed for a circular economy focusing on longevity, the upholstery is fully removable and replaceable, making the stool easy to reupholster and ensuring flexibility for future purposes.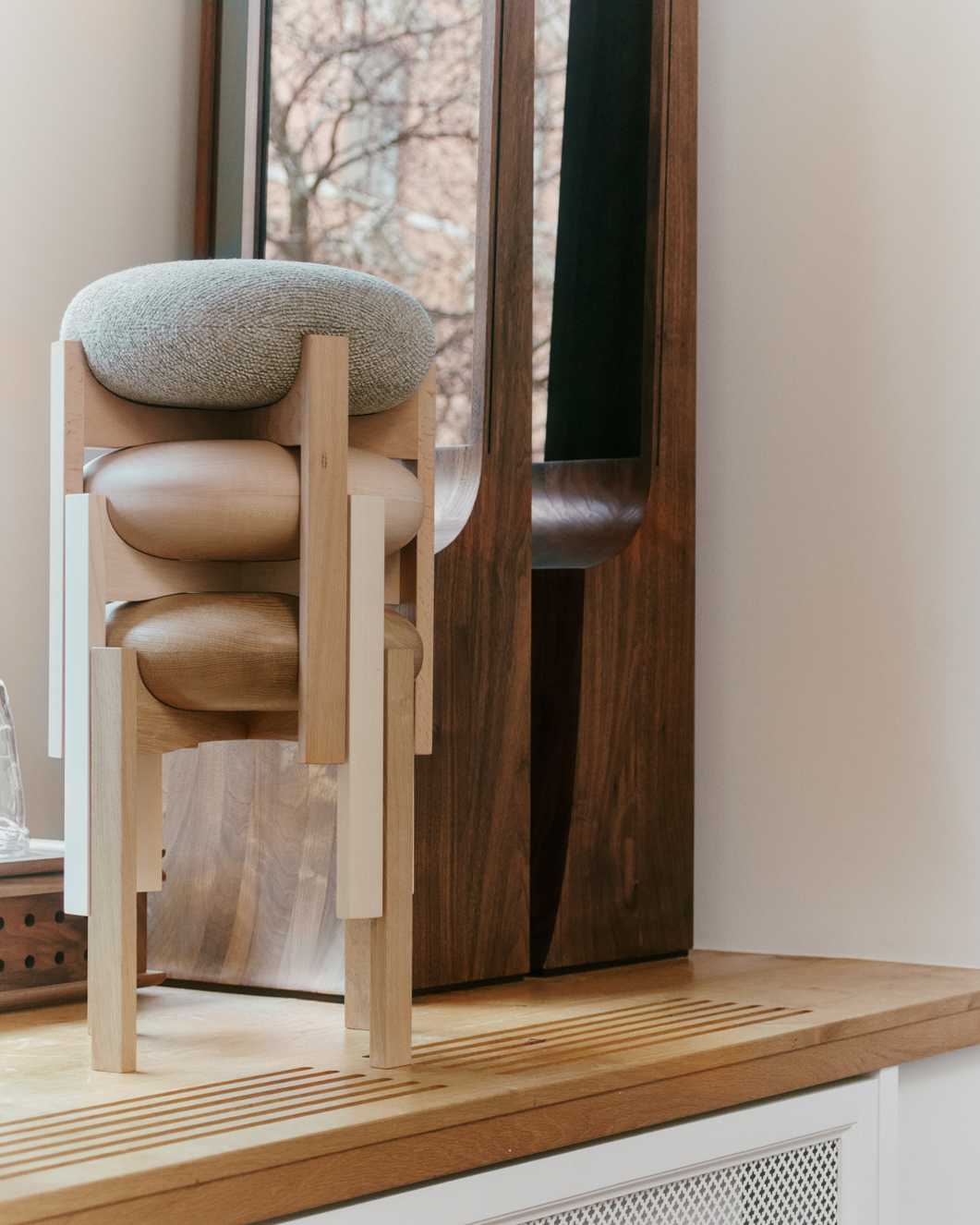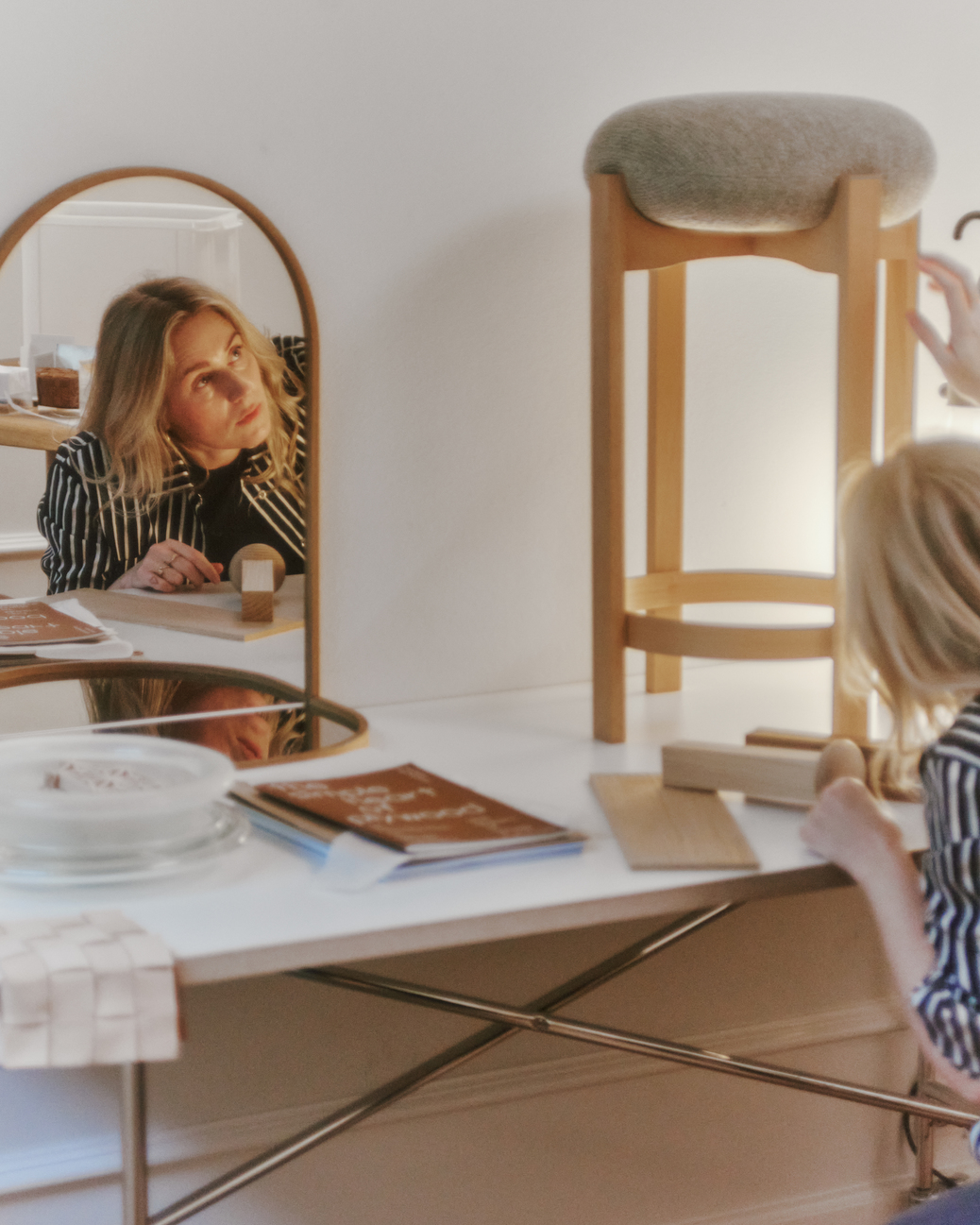 More design from Fredericia:

Inspired by Japanese interiors and Danish avant-garde art in Mogensen's home, the popular wooden chair, …