The J39 chair stands as one of the strongest manifestations of Børge Mogensen's unmatched ability to create timeless furniture that, with its natural materials and timeless expression, manages to stay current across times, generations and cultures. Now the iconic chair is being launched in new variants with inspiration from Mogensen's own life.
In 2022, the J39 could celebrate 75 years in continuous production, which testifies to the status and popularity the chair has achieved over the years. This spring, the classic woods oak, walnut and beech are now joined by two new colours and a varnish variant, while two more colours will be launched in the autumn. The new variants are painted with water-based lacquers on beech wood, which gives a nice, smooth surface and delicate downplayed colours that easily fit into any decor and impart an atmospheric colour story without taking over the room.
The new colours take inspiration from Mogensen's characterful country house and design studio in Lynderup, Northern Jutland, by the Limfjord. The house was completed in 1969, and with carefully curated materials and colour choices, in combination with the soft light, it has a completely unique atmosphere that emphasizes Mogensen's special aesthetic sense. Simple, warm, honest and complete down to the smallest detail. With buildings surrounded by wild and beautiful nature overlooking the fjord, Mogensen formed a space framed by wood, brick and clinker with an unpretentious interior in muted colours created for relaxation and contemplation.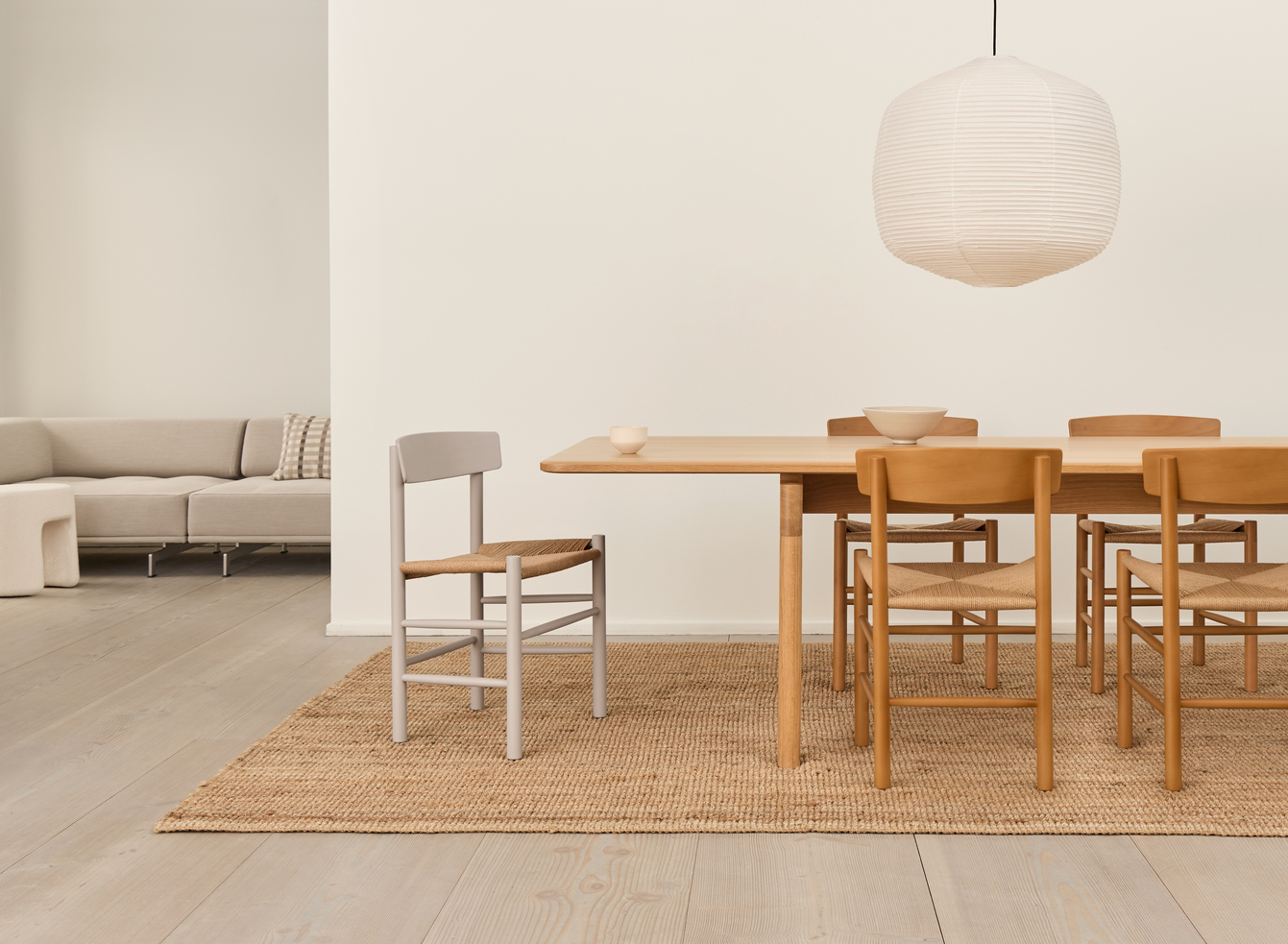 Pebble grey
Mogensen's country house and design studio in Lynderup is walled up indoors with a warm and characteristic grey on the walls and the distinctive, built-in fireplace, which brings both a raw and tactile feel to the house.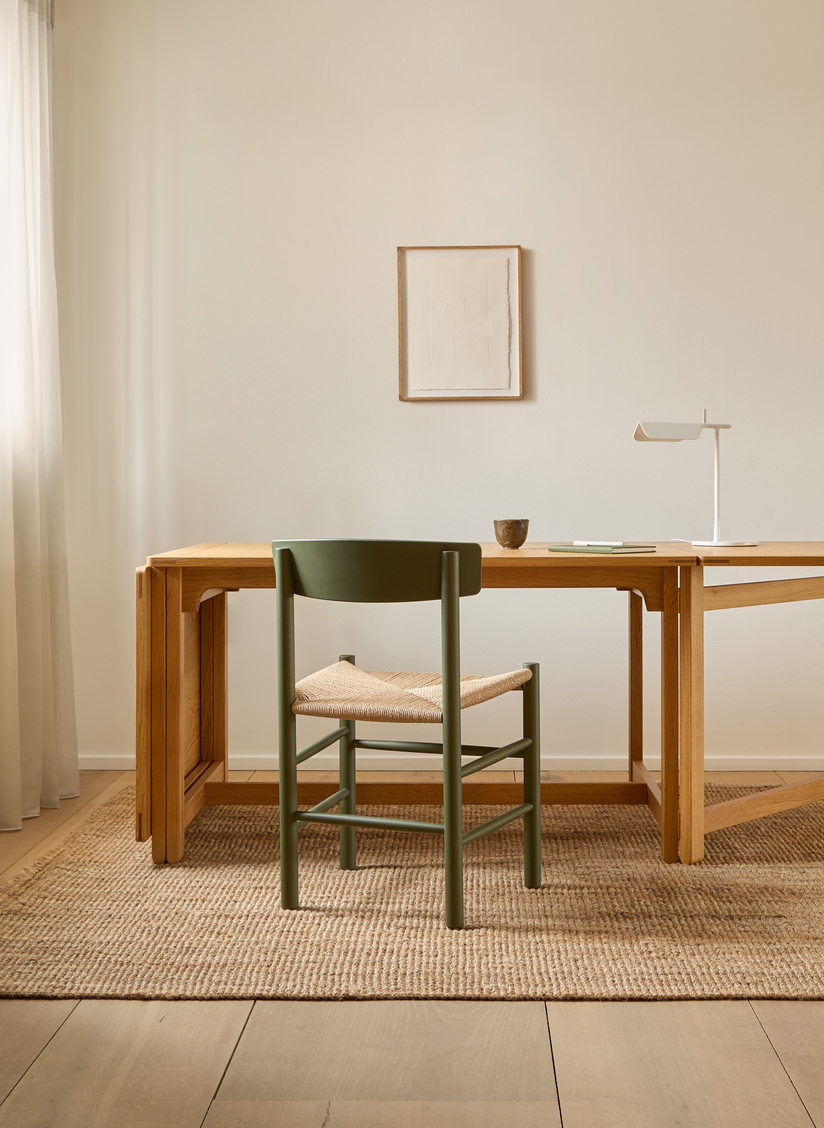 Khaki green
The colour green is seen as a common thread in the house. As if drawn in from the embracing nature and outdoor patinated woodwork, the green is painted on walls and doors, and appears subtly in several of the artworks that adorn the rooms.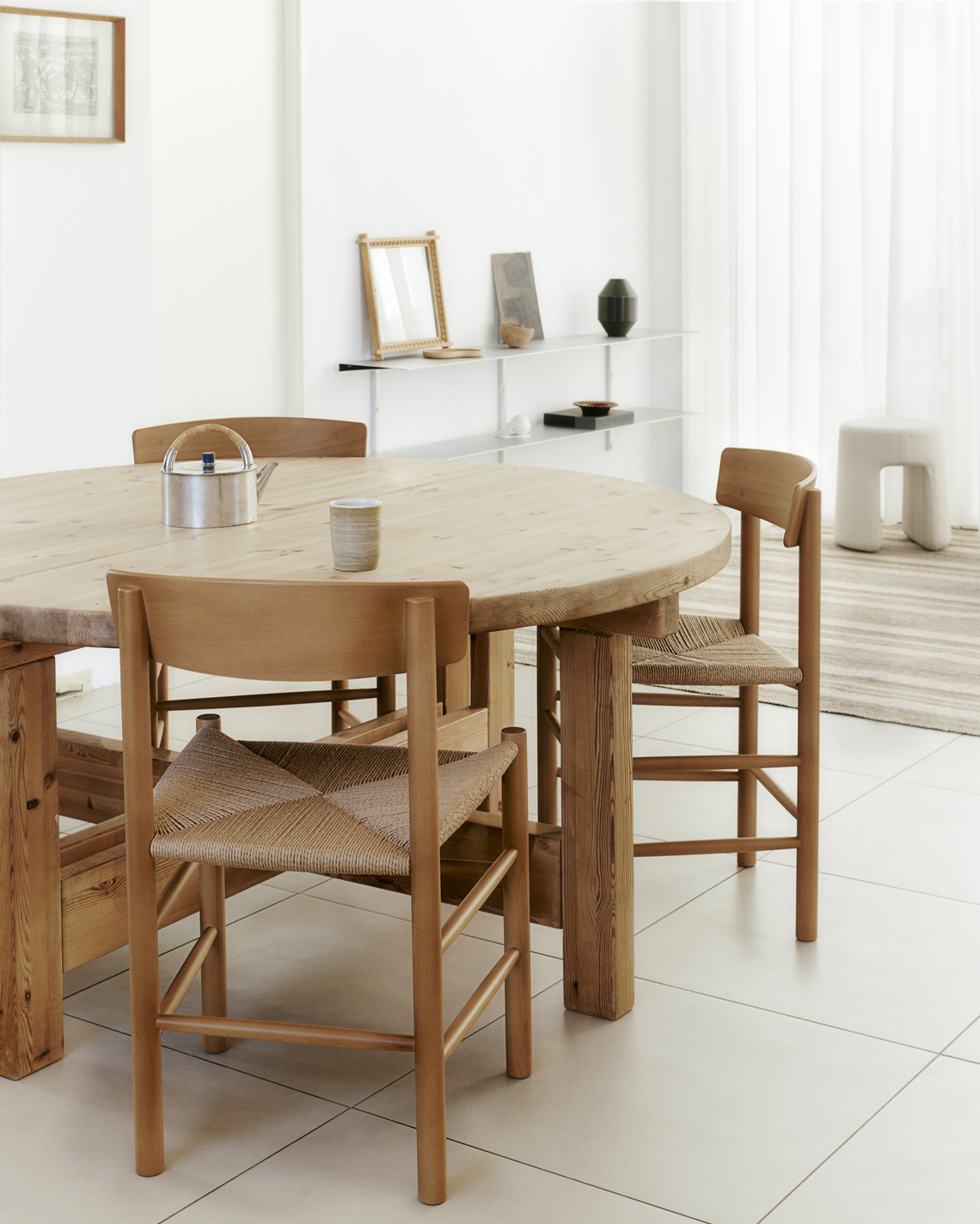 Beech Vintage lacquered
As a nod to the many vintage J39 chairs out there, a varnish with soul has been specially developed for this variant. The brownish tone makes the chair easy to combine with other types of wood, as it has a good contrast, while the lacquer ensures a patinated look without the yellow tone that beech can tend to form.
A chair made to last
J39 is created with clean materials in FSC® certified solid wood and plywood well as paper wicker and water-based varnish. Through the creation process, the chair maintains a significantly low CO2e footprint.
In addition, the J39 is both L2 and ANSI/BIFMA strength tested and certified, ensuring that it is a strong and durable chair.
The chair has a 7-year warranty, but with the right treatment and loving care, it can last for generations.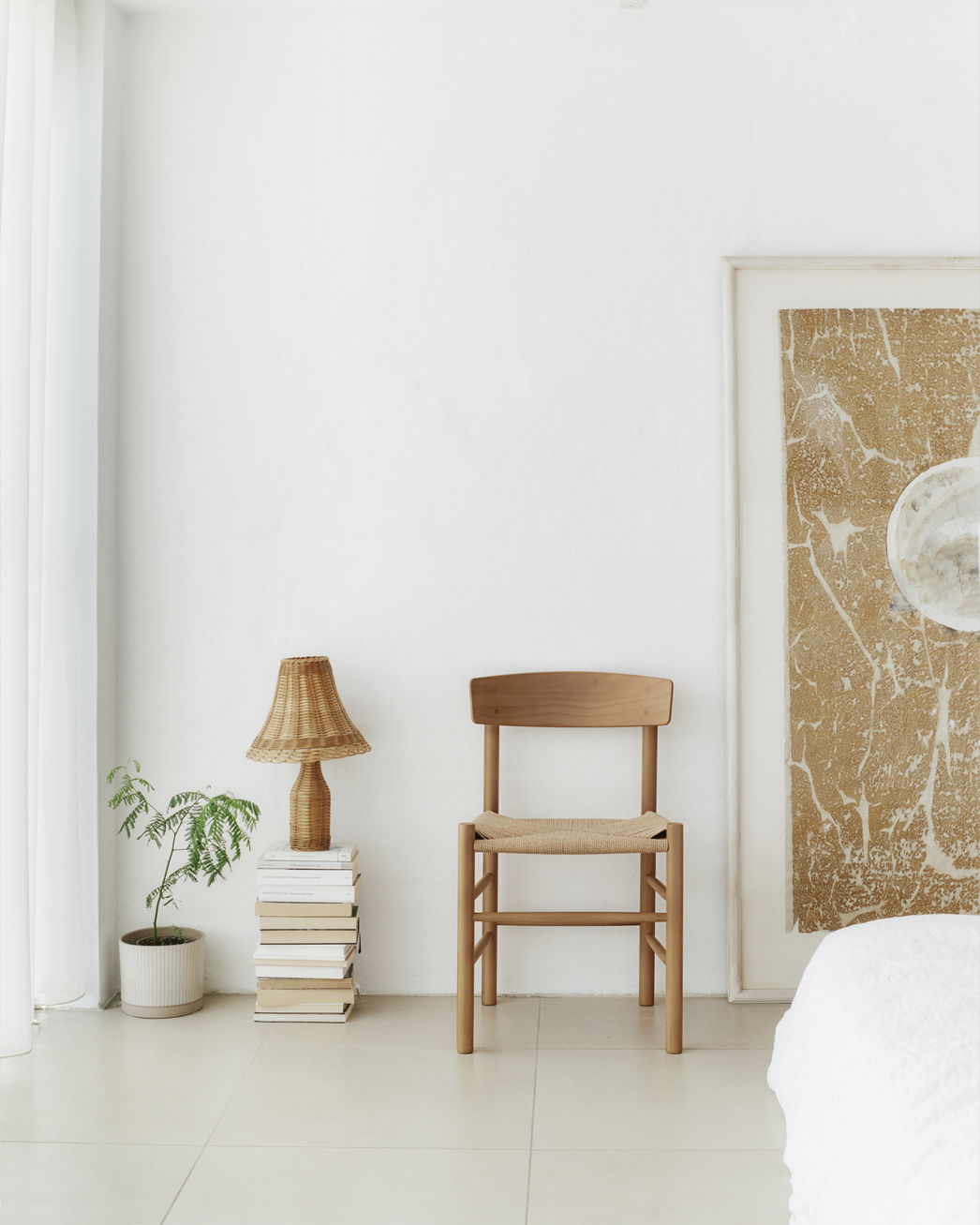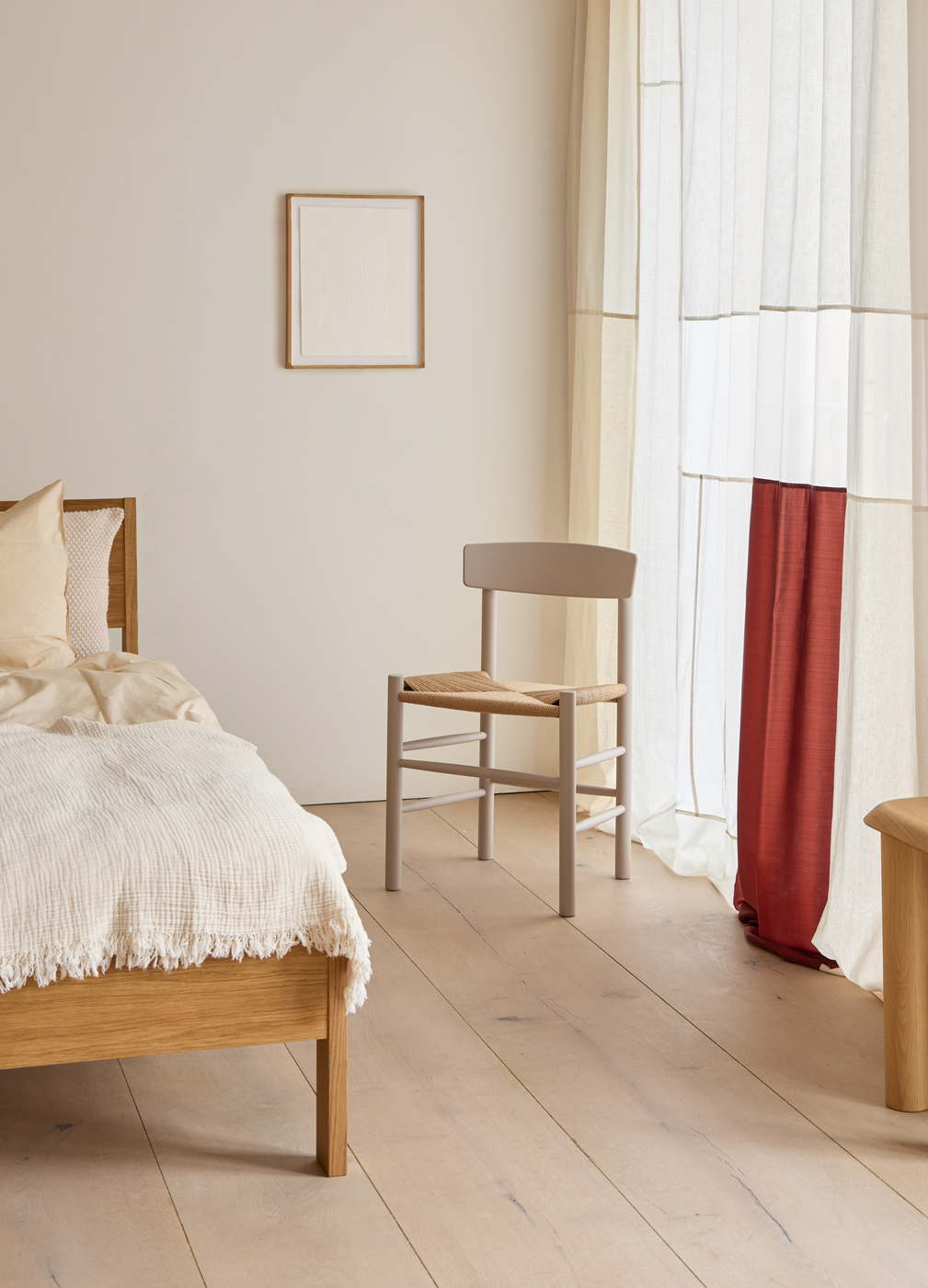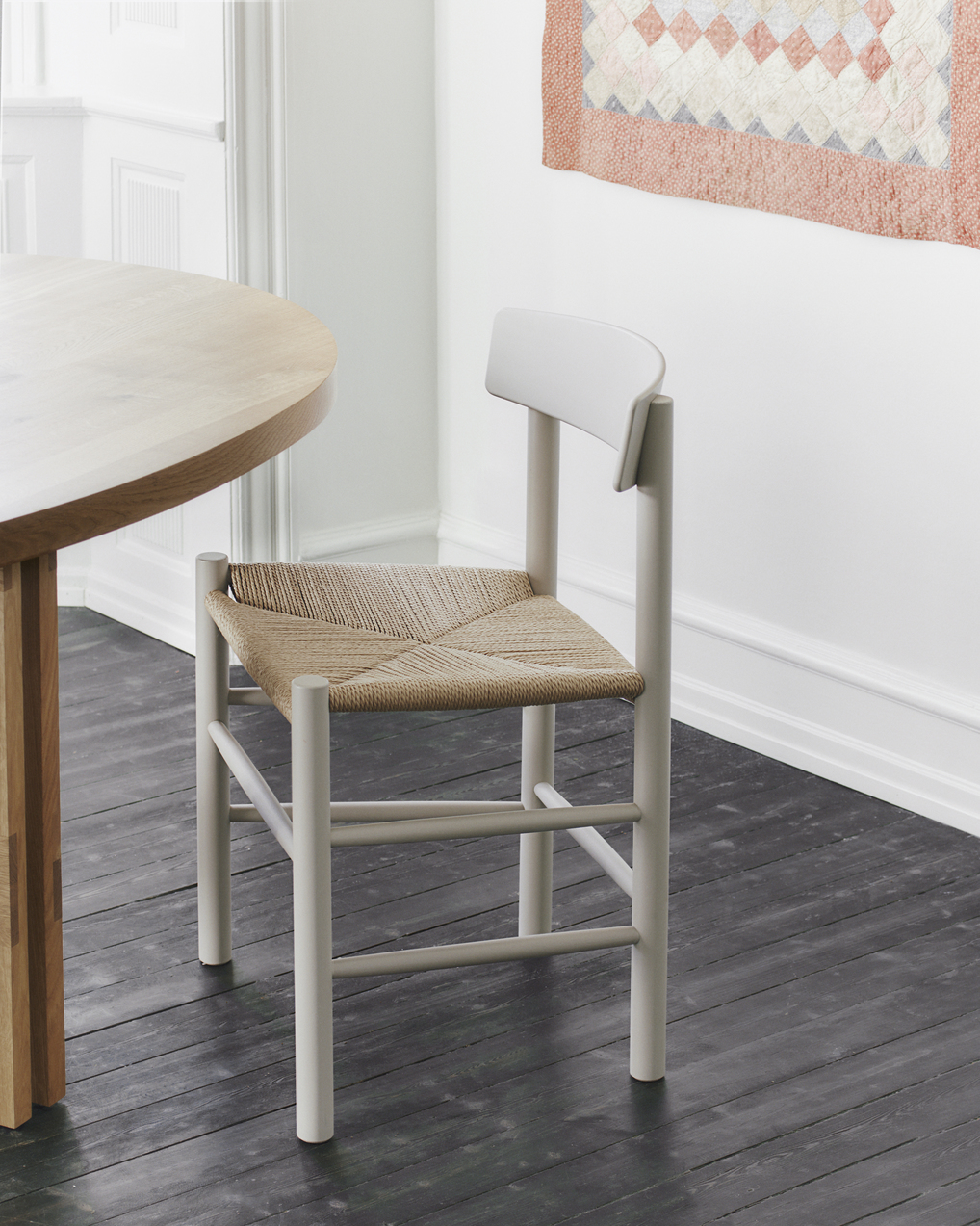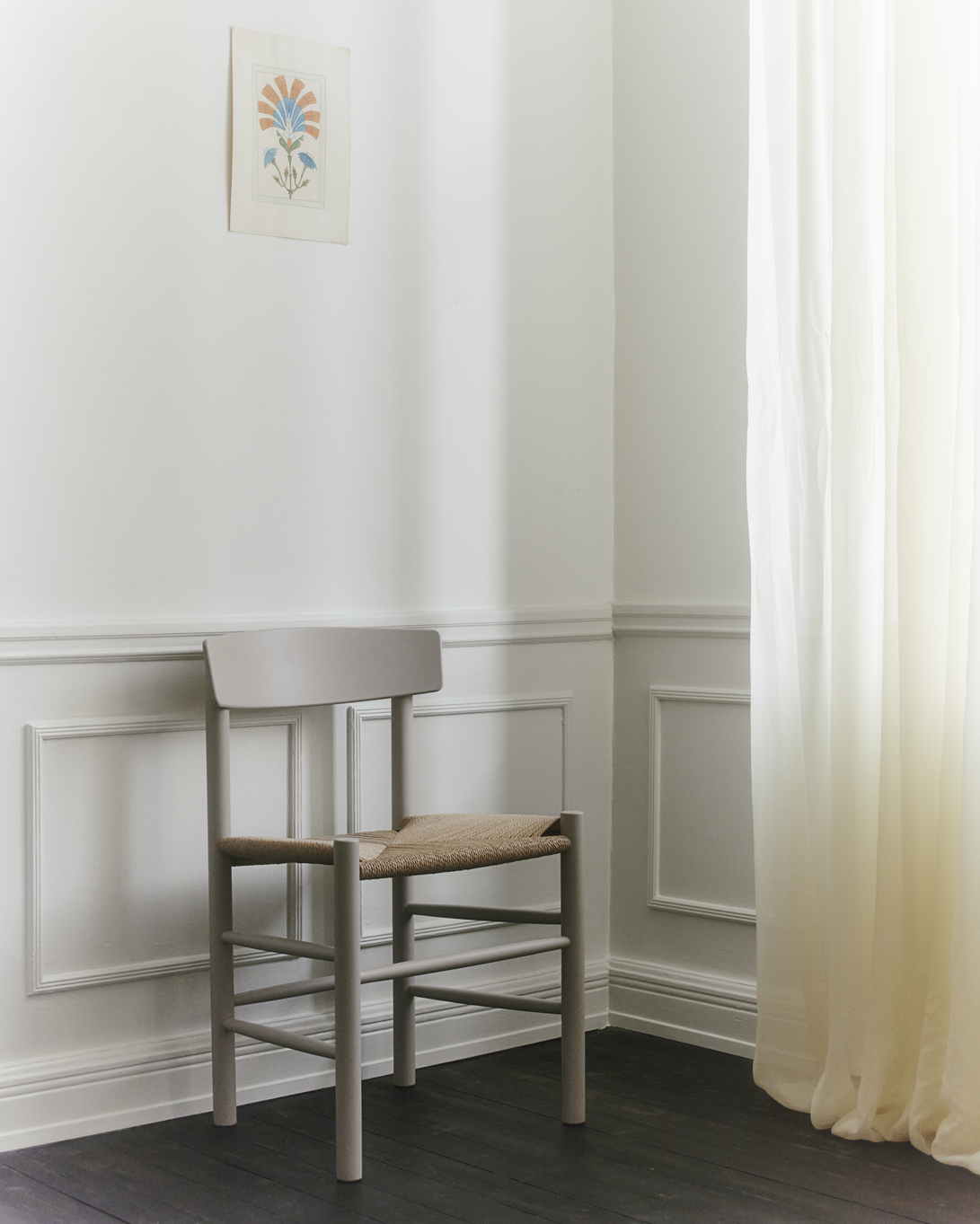 "MY GOAL IS TO CREATE ITEMS THAT SERVE PEOPLE AND GIVE THEM THE LEADING ROLE, INSTEAD OF FORCING THEM TO ADAPT TO THE ITEMS"
– Børge Mogensen
More design by Børge Mogensen: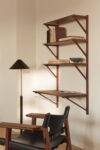 After almost seventy years, Fredericia is now reintroducing Børge Mogensen's BM29 shelf, designed in 1956. …