The Scandinavian design brand Fredericia now launches a collection created in collaboration with British Edward Barber and Jay Osgerby, who for several decades have developed distinctive designs for leading design companies. A partnership resulting in the multifunctional Plan Collection – a flexible and welcoming design that combines Fredericia's eminent sense of craftsmanship and Barber Osgerby's flair for sound design with an international outlook.
With a design ethos of creating daily joy, Barber Osgerby is now debuting at Fredericia with an innovative collection that sums up the Scandinavian brand's demands for elegant design, comfort, good materials, and solid craftsmanship. Several years of close design collaboration now culminate in the Plan Collection: a new, full-scale series of chairs and tables suitable for modern working, dining, and living, combining enriching industrial design with materiality, tactility, and crafted details. Being L2 and Bifma strength tested while FSC and EU Ecolabel certified Plan is designed to last in a circular economy.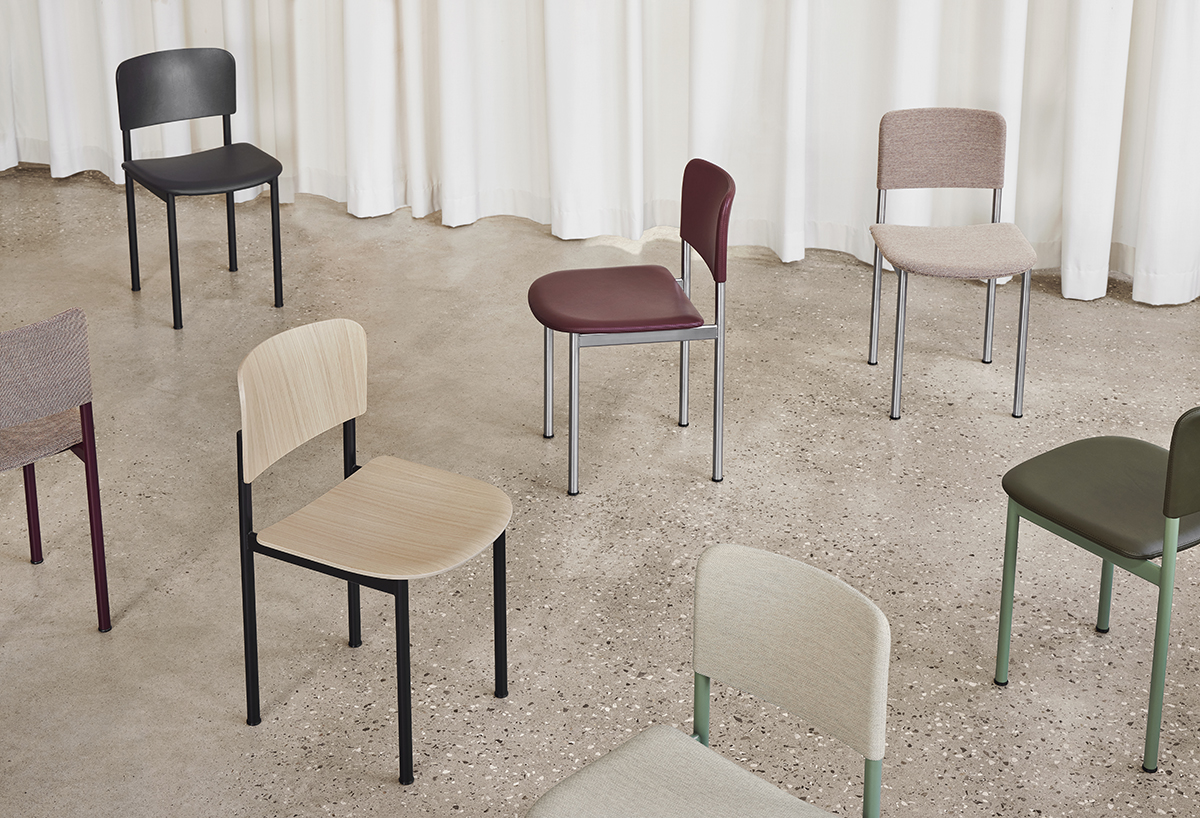 In designing the Plan Collection, Barber Osgerby have implemented Fredericia's renowned upholstery and woodworking competencies with their signature industrial design approach. The British designers and Fredericia pay serious attention to the design power of natural materials and unpresuming forms seen in the carefully detailed upholstered chair in leather or fabric, the solid wood tabletops and subtle yet characteristic design language.
"It has been great working with Edward Barber and Jay Osgerby on this first project. The Plan chairs and tables have expanded the scope of the Fredericia collection while staying true to the values we share: Clarity of design, good materials, human empathy, and strength that endures. It is what sustainable design is made of."
– Rasmus Graversen, Head of Design, and 3rd generation at the family-owned design company Fredericia.
"Fredericia are renowned for their impeccable craftsmanship and this has led to a great partnership. Together with Fredericia's skilled team we have made a new collection -made with care, using the best materials, designed to last."
– Edward Barber & Jay Osgerby.