75 years of J39
This year, The J39 Mogensen Chair is celebrating its 75th birthday, the chair being one of the strongest manifestations of Børge Mogensen's unsurpassed ability to create timeless furniture.

A new version in sedge grass
The J39 reflect Mogensen's personal quest for design purity. Given its versatility and appeal to virtually anyone in any environment, the J39 has been in continuous production since its introduction in 1947.
The design itself is a further development of Kaare Klint's Church Chair, which he created for Bethlehem Church in Copenhagen in 1936.
We mark the anniversary with a version with a seat in sustainable hand-woven sedge grass, just like the original version from 1947, which Børge Mogensen himself had standing in the living room.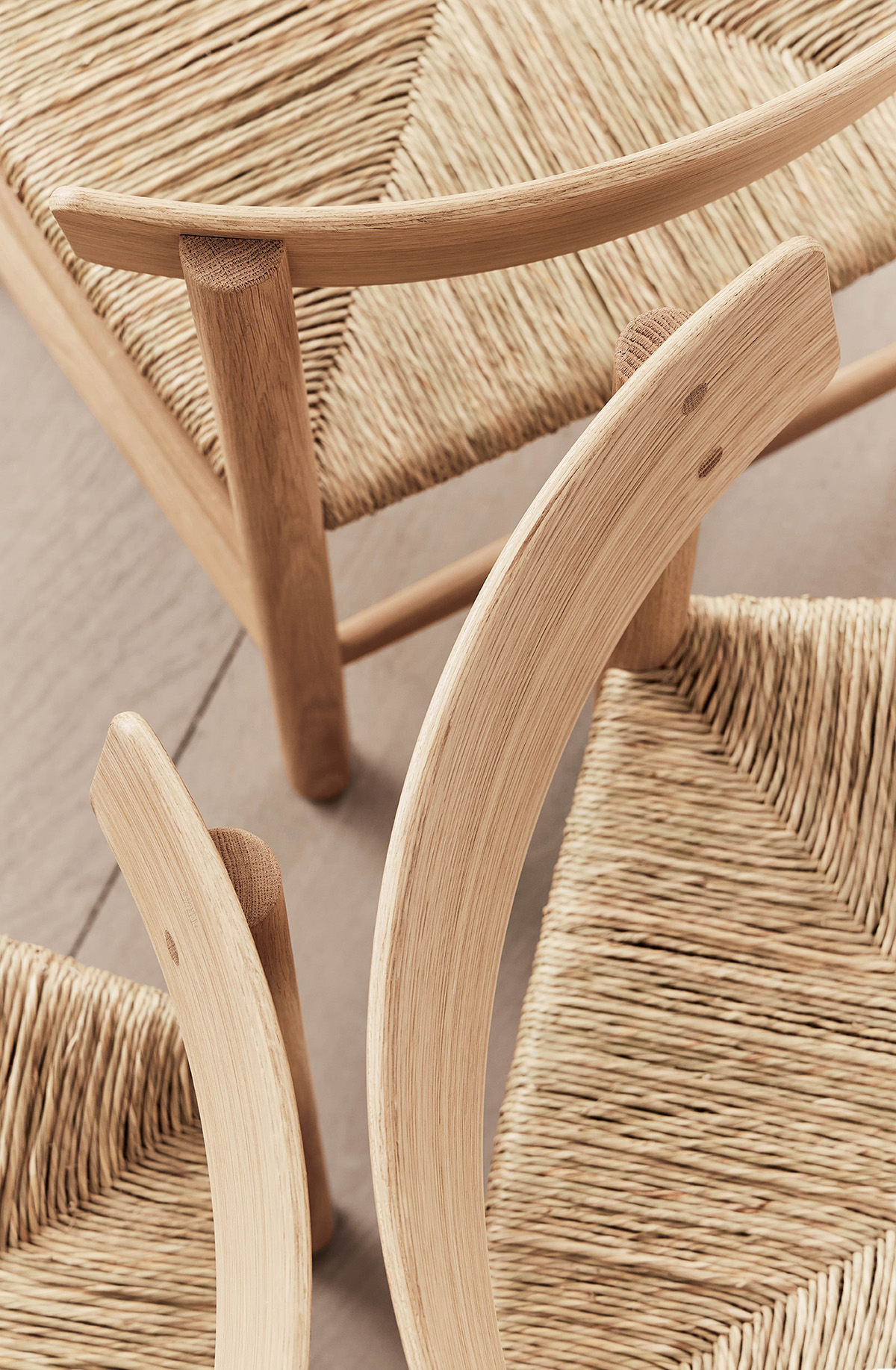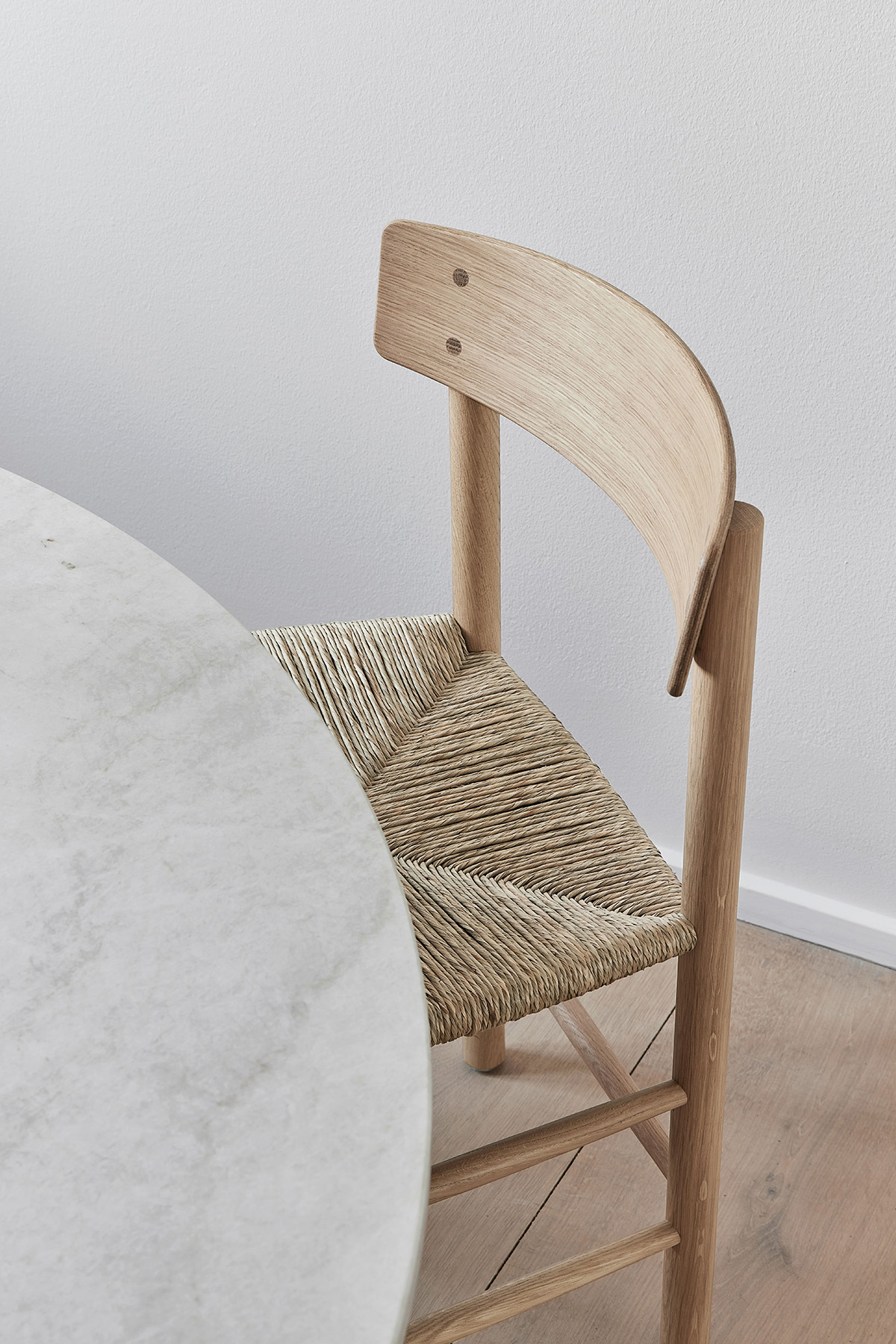 The young pioneer
As a very young man in 1941, Børge Mogensen graduated from the Royal Danish Academy of Fine Arts Furniture School led by Kaare Klint. Klint is considered the father of Danish Design, and Børge was Klint's best student and the designer who came closest to being the great master's heir.
Where Kaare Klint focused on dealing with the decorative elements of the past and had a very pragmatic, rigorous, and mathematical approach to furniture design, Børge Mogensen also had a democratic mission. He took a stand against the Danish carpentry furniture. He wanted to produce good and solid designs for everyone. Design that could last through generations and be produced rationally and sustainably, as one would say today.
Today, his simple and functional furniture is standing both in the home and public spaces worldwide. And the J39 is perhaps the purest example of Mogensen's design philosophy.
More design from Børge Mogensen:

Inspired by Japanese interiors and Danish avant-garde art in Mogensen's home, the popular wooden chair, …