THE SPANISH CHAIR IN NEW TONALITIES

It was in 1955 that Fredericia Furniture entered into a unique partnership with the talented and visionary furniture designer, Børge Mogensen (1914-1972). A partnership that was to prove pivotal for both parties.
Among the many pieces of furniture Mogensen designed for Fredericia, one stands out as unique, not only in terms of the company's history but also international design history – the Spanish Chair.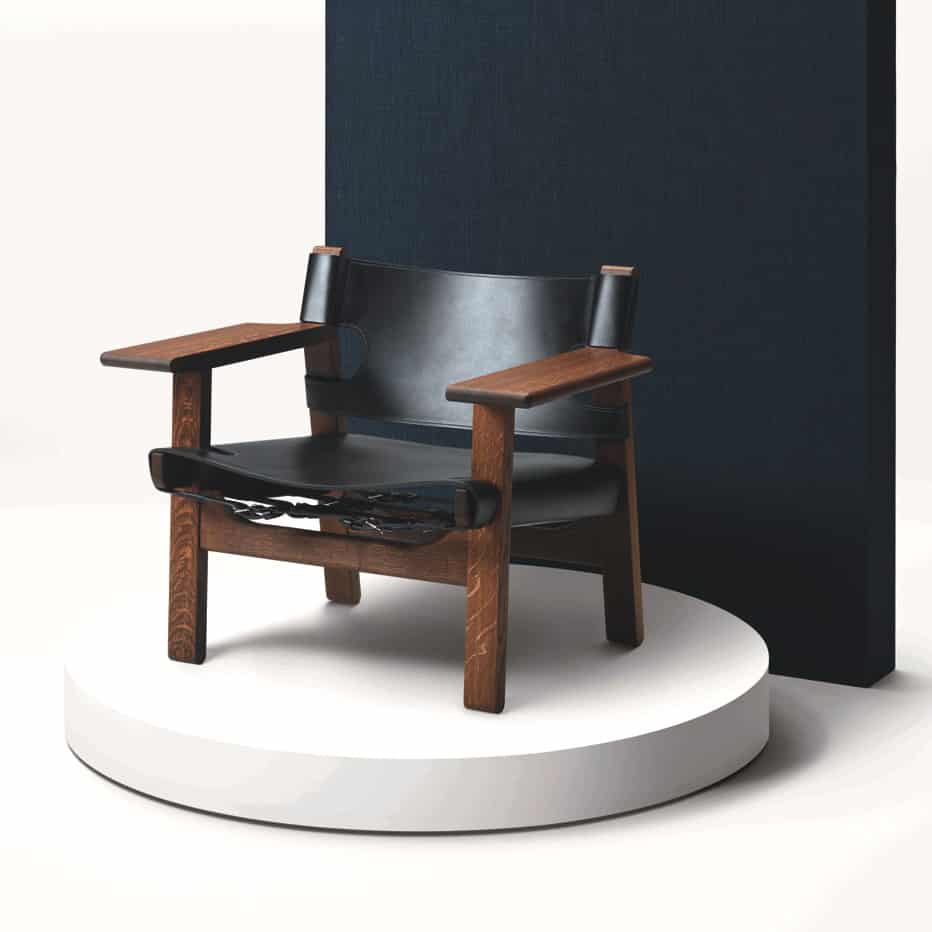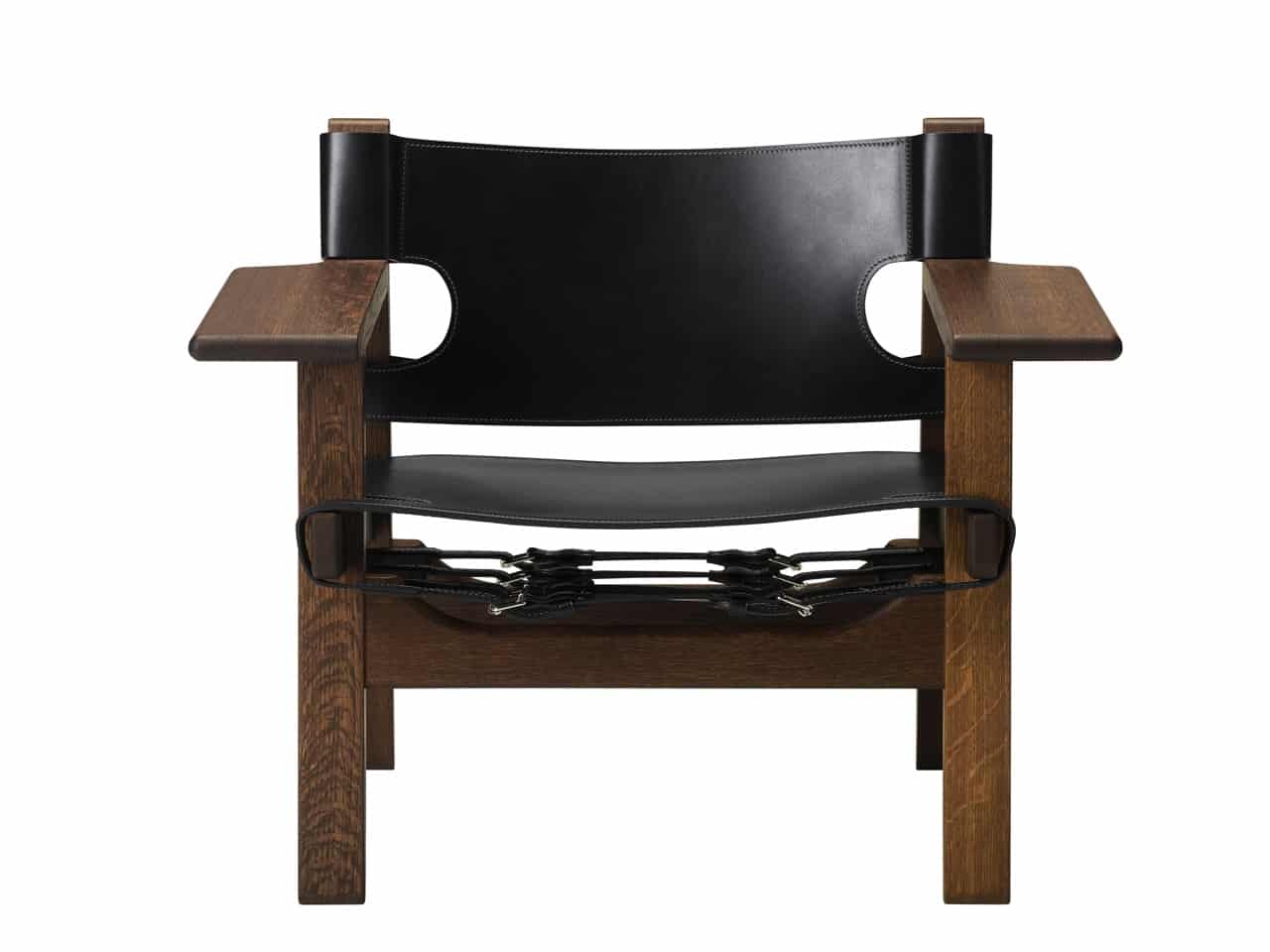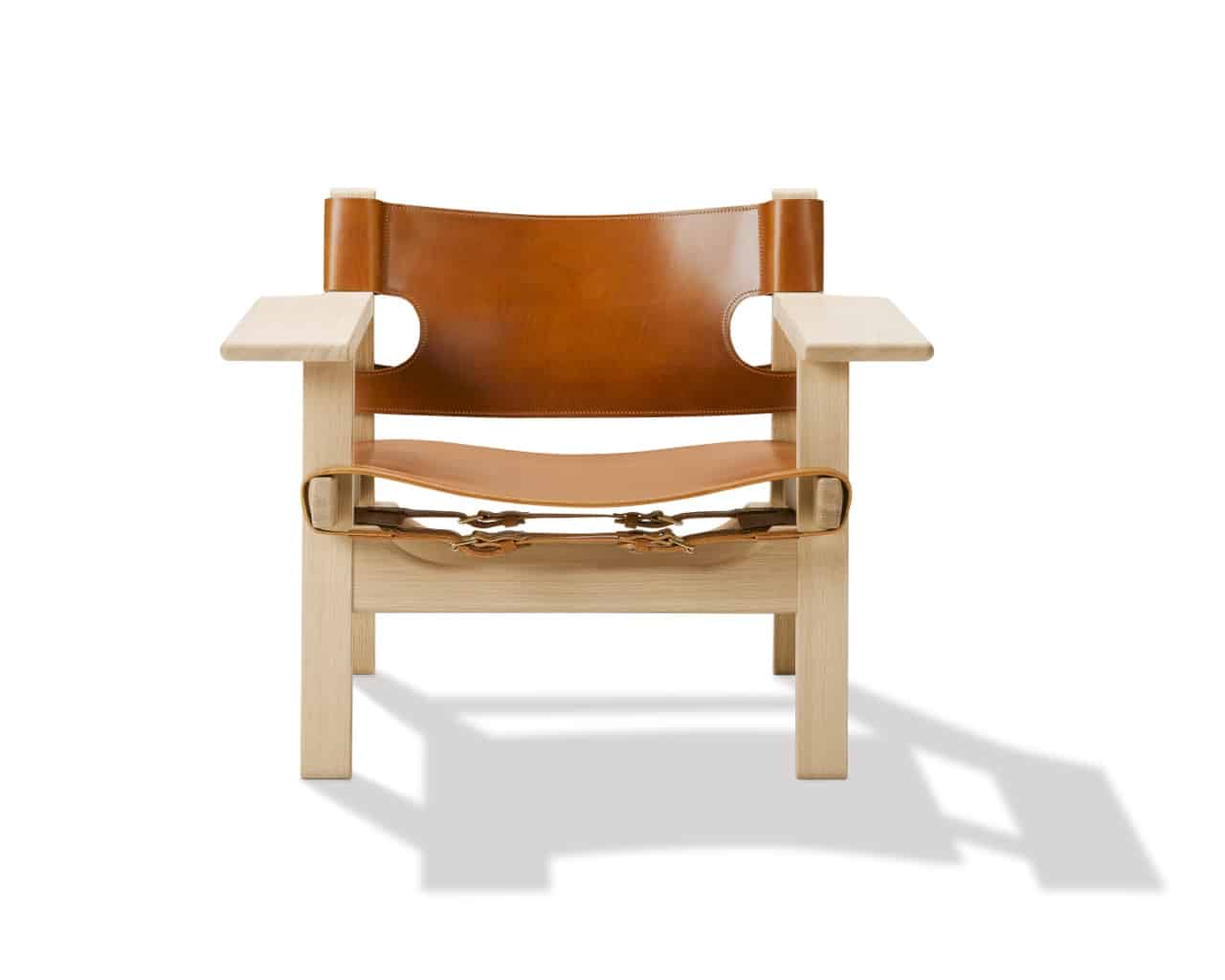 The Spanish Chair caused a sensation when it was first introduced to the public at the Cabinetmakers' Guild Furniture Exhibition in 1958, and to this day it continues to grace stylish homes, restaurants, international hotel lobbies and many more.
Now, once again, the Spanish Chair is causing a stir as Fredericia is introducing a new version in oiled smoked oak, as well as oil over natural oak. To compliment further, Fredericia is also introducing brandy-coloured saddle leather that accentuates the warm hues of the smoked and oiled oak. These new versions give the Spanish Chair even greater international appeal.
It was while on holiday in Spain with his family that Mogensen found inspiration in the local furniture making methods. One chair in particular caught the architect's eye – a Spanish officer's chair with broad armrests and an elaborately carved frame.
It was this chair that Børge Mogensen simplified and modernised, removing all decorative flourishes while retaining the one detail that had initially drawn him to the chair – the broad armrests. The frame was made of oak, while a strong saddle leather was used for the back and seat, which is then fastened under the seat and back with brass buckles.