Adding an extra layer of comfort to one of their classics, Fredericia now introduces the Ditzel Lounge Chair in a new version, fully upholstered with the softest sheepskin on beautiful legs made of walnut wood.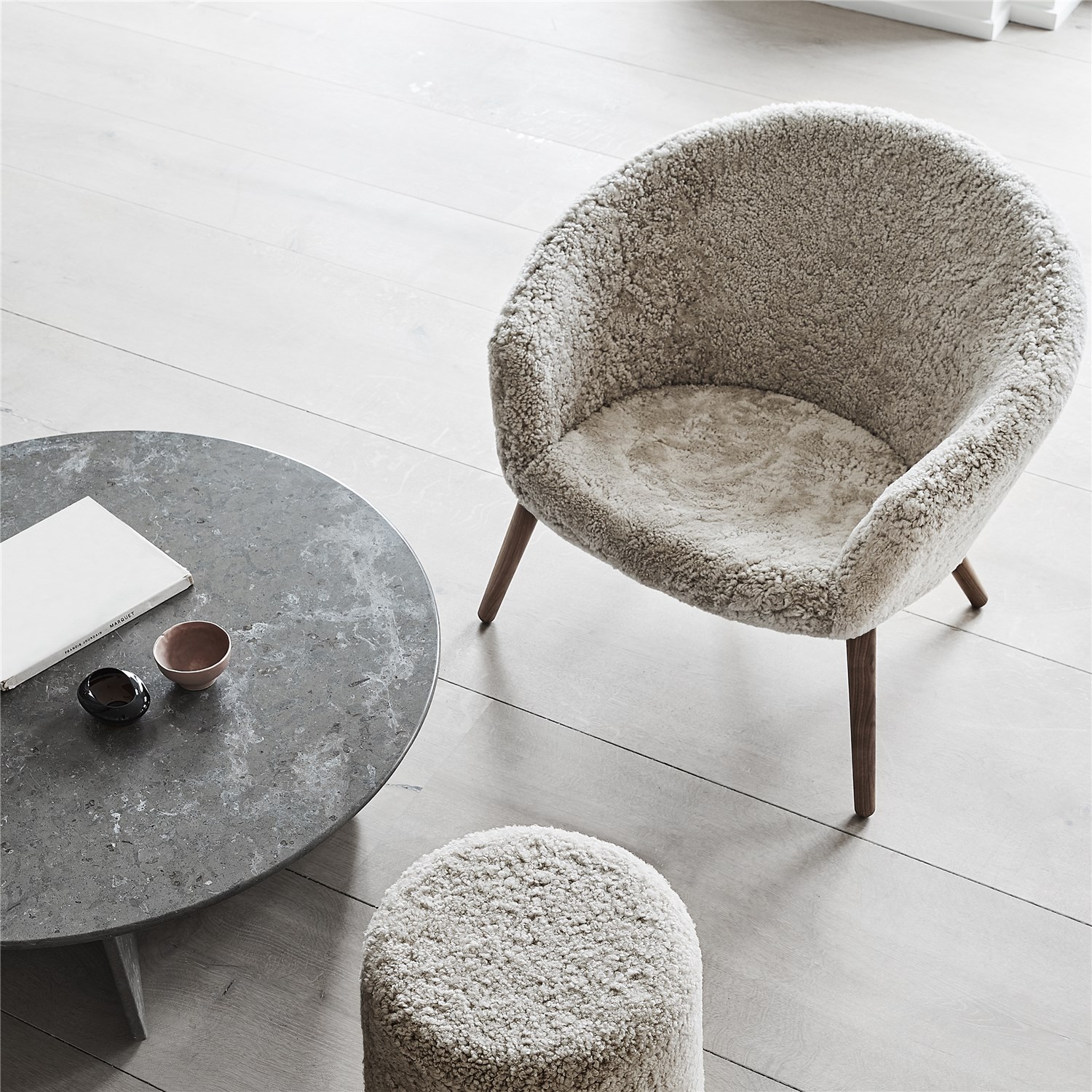 Nanna Ditzel was truly an extraordinary woman. Incredibly talented, with a magnetic personality and a relentless drive. When Thomas Graversen took over as Creative Director at Fredericia in the late 1980's, Ditzel joined him as Head of Design. Their close collaboration and openness to experimentation led to countless design awards and pieces celebrated all around the world to this day. Including what is arguably Ditzel's most famous piece, the Trinidad Chair. She applied her brilliant creative mind to other disciplines, such as jewellery, tableware and cabinet making as well as textiles for famous design firms, such as Kvadrat. Boasting a career that began as part of the mid-century Danish Modern movement, she was
a forward-thinking visionary whose work spanned more than 50 years.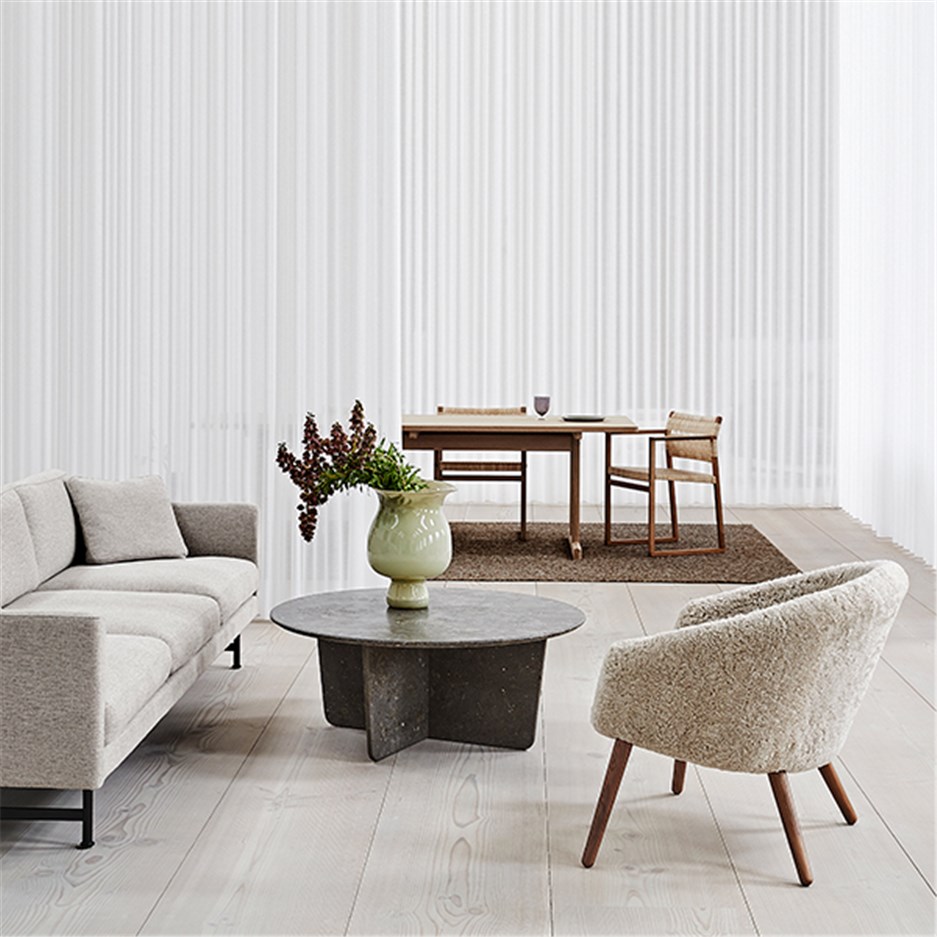 Partnering with her husband Jørgen on the Ditzel Lounge Chair, they rejected conventional thinking and the assumption that a chair must be upright and rigid. Instead, by creating unconventional furniture that considered the various dimensions in a room, they believed that sitting in new ways would give people the freedom to think and live in new ways.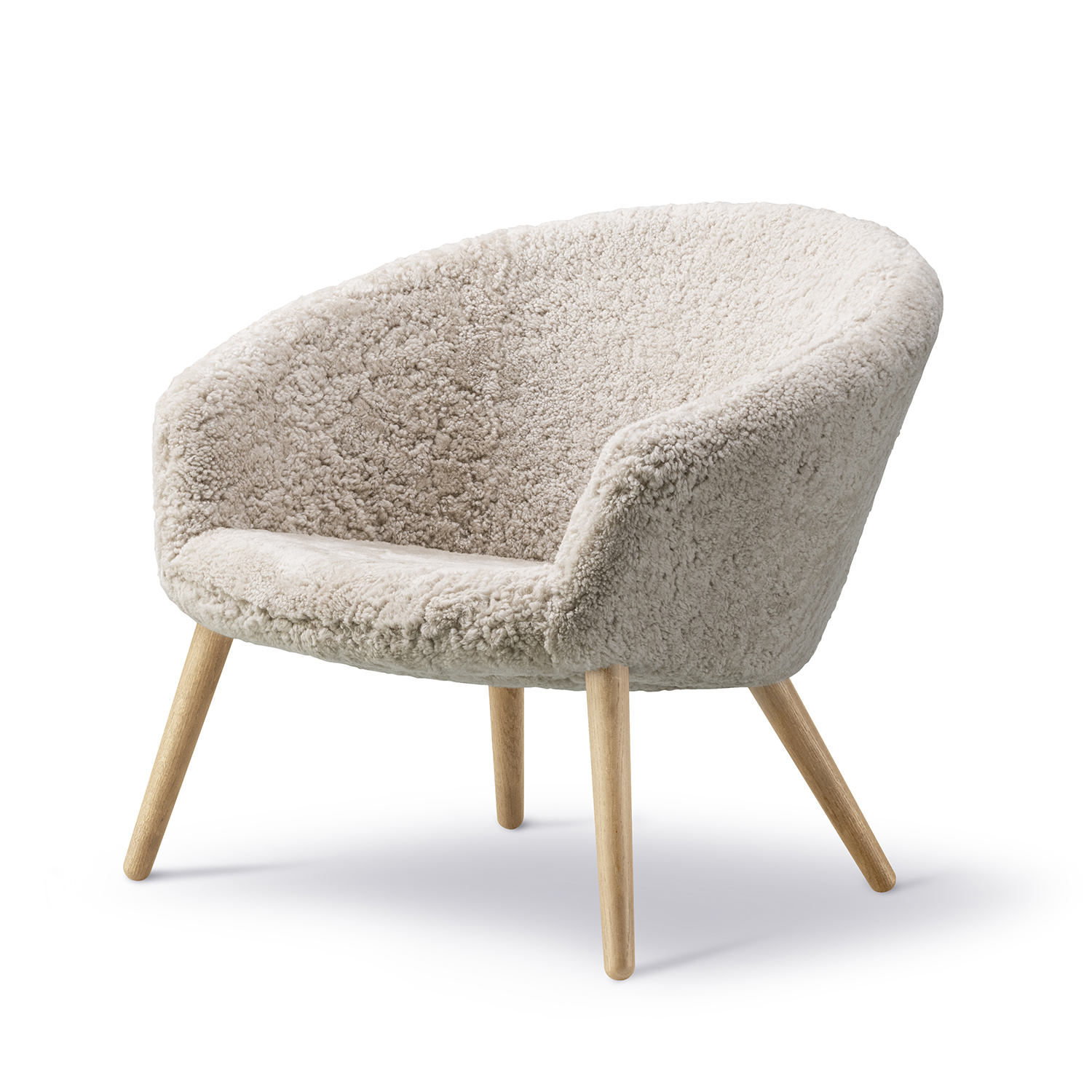 One of their most accomplished designs was the Ditzel Lounge Chair, designed in 1953. With the Ditzel Lounge Chair, each line and curve has been carefully considered to appear beautiful from all angles. Providing a perfect fit to the human form and as well as exceptional comfort, due to its generous width, back support, armrests and upholstery. It also lends itself to customised versions and countless colours. Despite its broad, selfcontained dimensions, the chair is rather light and takes up only little space.
Known for her rebellious spirit and never-say-never attitude, Ditzel was unafraid to push the boundaries of what was considered possible. To challenge the status quo with sculptural, vibrant designs that drew inspiration from nature. Her rebellious spirit is also revealed in the varying ways you can position yourself in the Ditzel Lounge Chair. There are no rules; feel free to use it exactly as you see fit. Throw your leg over the side, lean sideways, straighten your back or cross your legs – do whatever you need to feel comfortable.
Ditzel Lounge Chair is a modern take on the traditional easy chair, offering a stylish seating solution for private residences to more public venues, such as hotel lobbies and executive suites, upscale lounges, reception areas and the like. Now available in white sheepskin with legs made of walnut wood.