In addition to our series of Piloti tables crafted in wood, we're pleased to announce the launch of a new variant featuring a stone table top supported by steel legs, where the table top and legs merge into a balanced entity.
With Piloti in Stone, we've applied our expertise in wood craftsmanship to create a discrete profiling of the edges that has never been seen before in the marble table market. The sleek top transitions gracefully with the round supporting legs. The result is a seamless visual impression that makes Piloti in Stone a statement piece.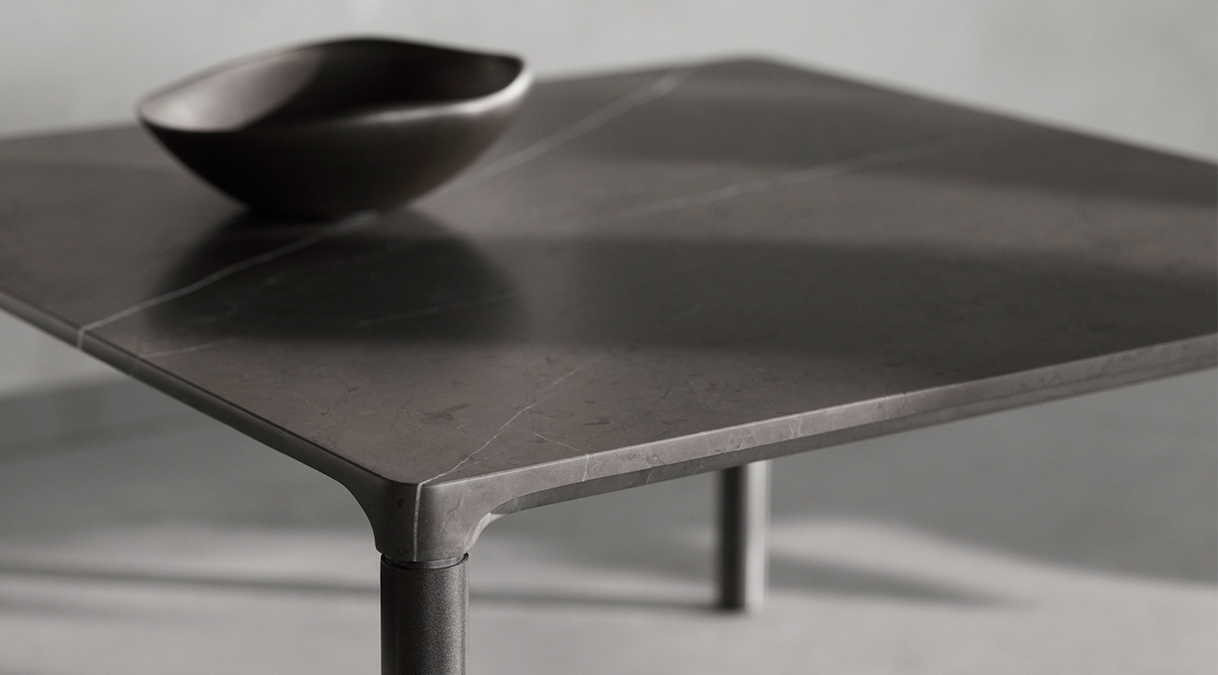 The choice of stone reflects Fredericia's passion for natural materials. For the launch, we've selected a neutral, subdued marble that echoes the understated elegance of the Piloti series. The steel legs are slender enough to keep the concept simple, yet sturdy enough to support the stone top.
The simple, unadorned silhouette and slender profile make Piloti especially appealing for a wide range of scenarios, starting with private residences, as well as high-end hotel lobbies, upscale restaurants, corporate headquarters and the like.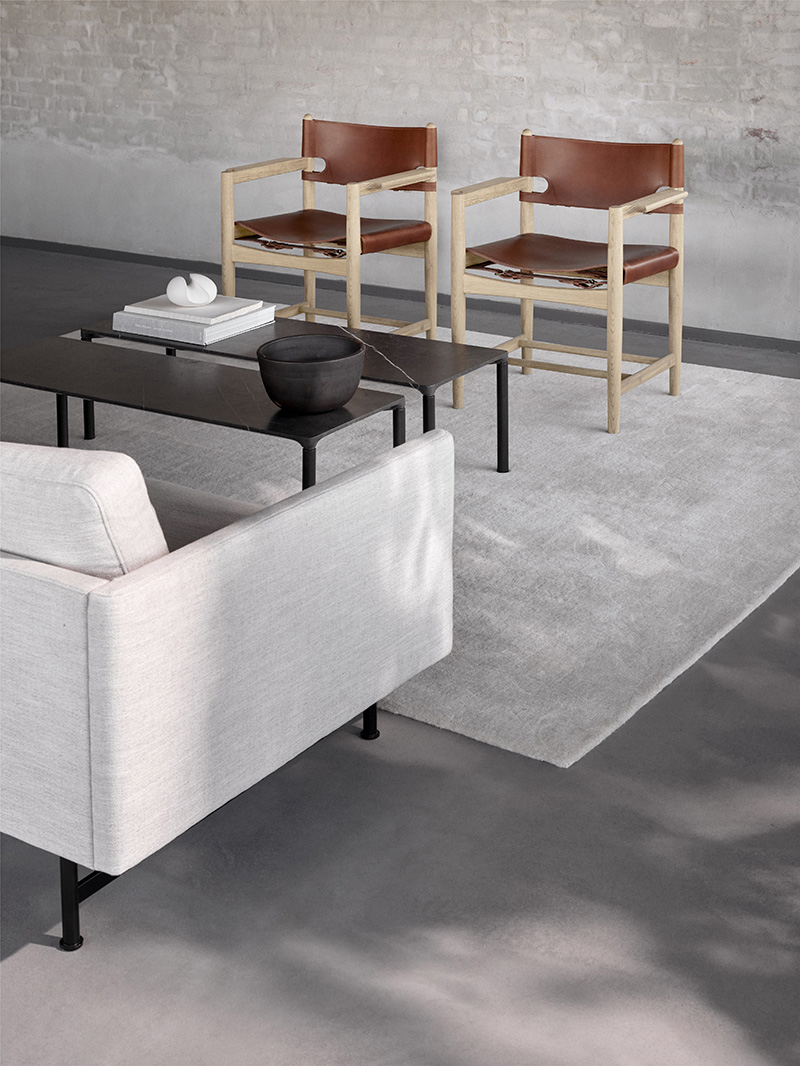 The Piloti in Stone series is available in three table top sizes. They all have the same height, which makes them ideal to place individually or together in a space to create a sense of continuity. For example, as coffee tables, side tables or bedside tables.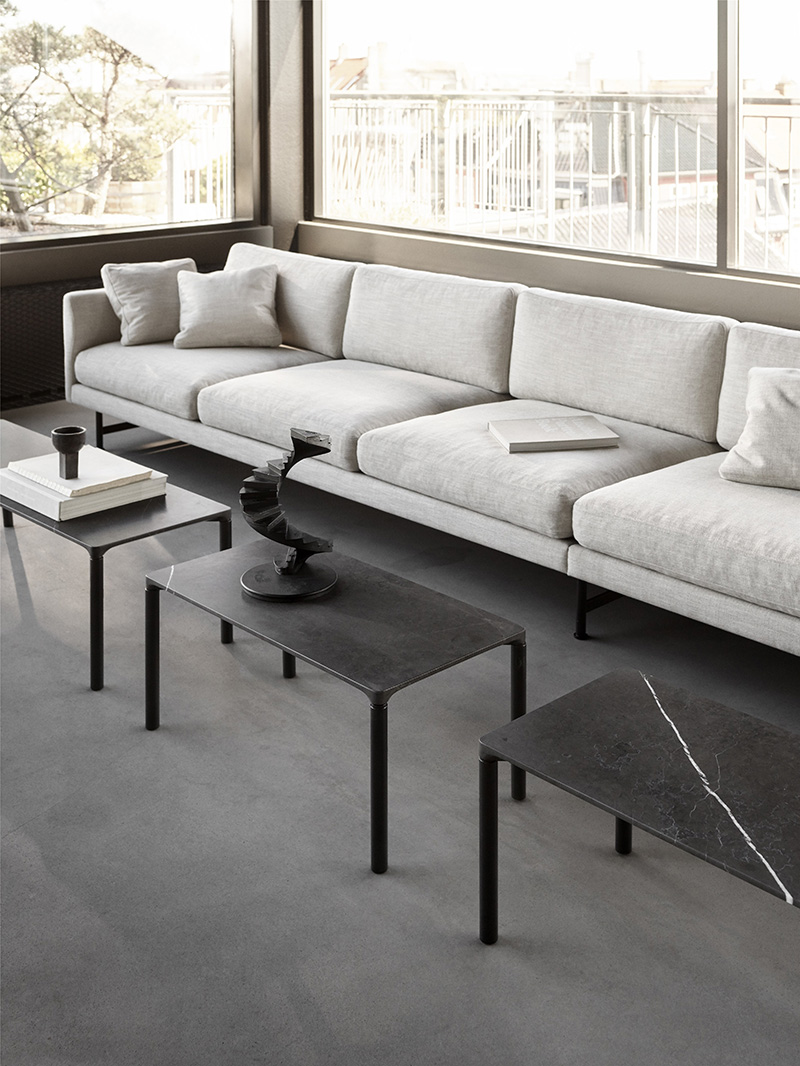 For designer Hugo Passos, the tables were conceived to appear like a thin line in space supported by four legs. "A design should primarily serve a necessary purpose," says Passos, whose passion derives from everyday things and the human scale to objects. "My designs are about daily life. What's the point in having things if they don't give you pleasure?"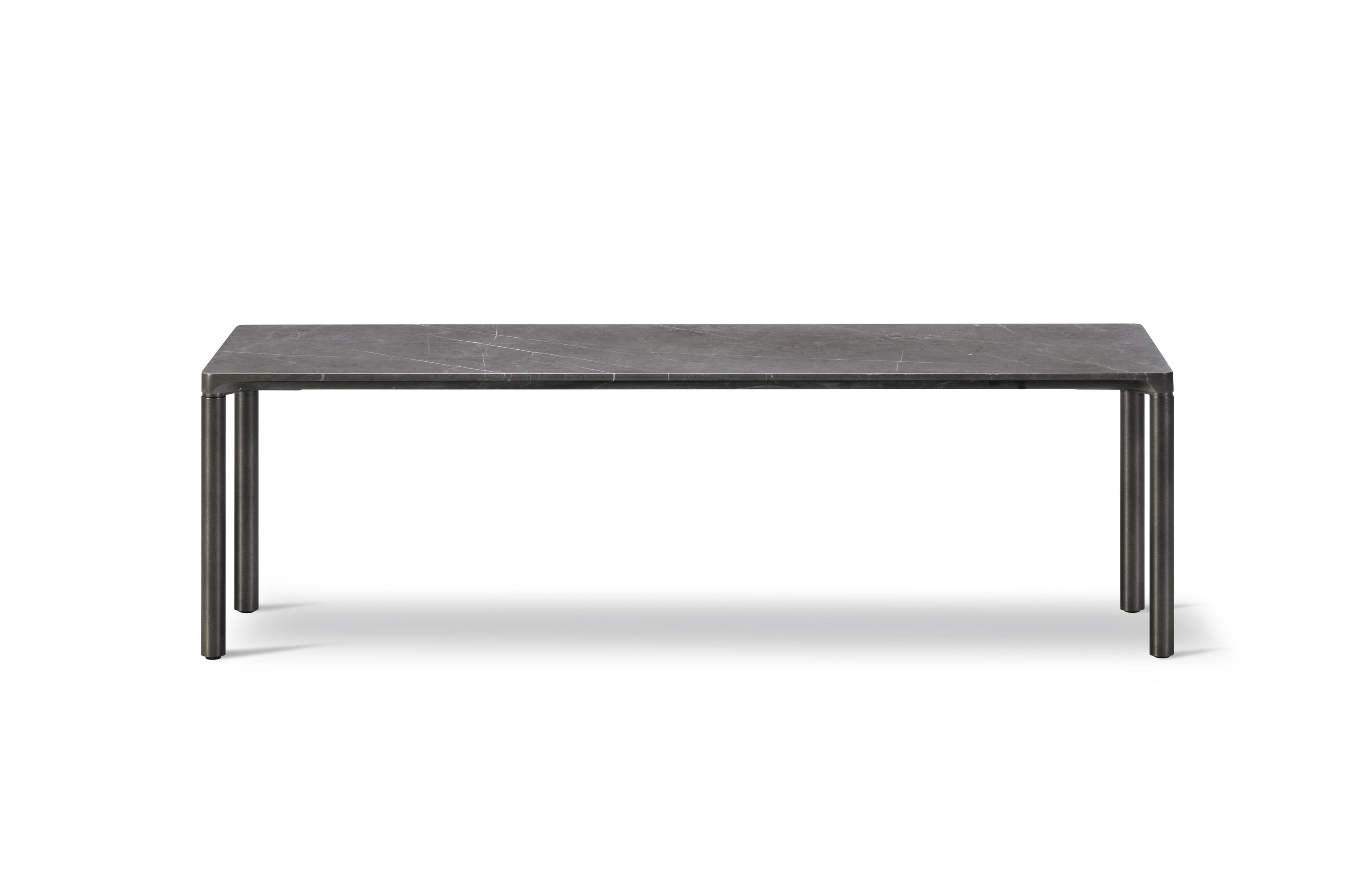 "First and foremost, design should primarily serve a necessary purpose. It is in the function where I often see a valid form of beauty."
– Hugo Passos