As Fredericia celebrates the 75th anniversary of Hans J. Wegner's J16 Rocking Chair the design house introduces the iconic chair in solid walnut. With its clear expression, seat in paper cord and well balanced design the rocking chair is today considered the epitome of Danish modern furniture.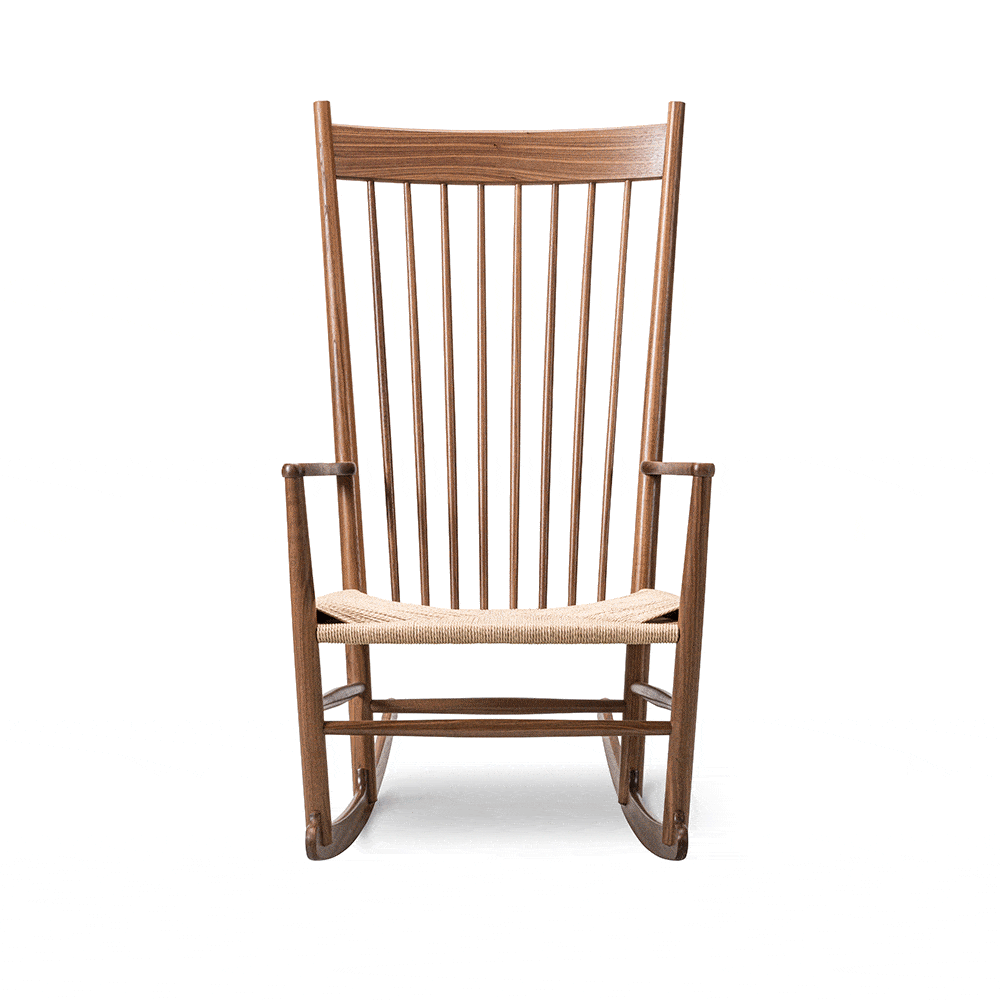 Hans J. Wegner showed an early interest in the rocking chair as a design object and J16 was one of his first chairs that was put into production. The very first version of the rocking chair was designed in 1944 and after a process to make the chair easier to produce and with help from Danish designer Børge Mogensen the production could start. Wegner's J16 has proved so viable that it has been in demand ever since it first came on the market.
Anniversary edition
With the new walnut version Fredericia brings back dark wood to Danish furniture, a colour scale which was synonymous with Danish design during the 1950s. At the same time walnut reaches out into the world where the species of wood is commonly used thanks to its distinct brown coloration, tight grain and excellent texture. As an exclusive anniversary edition the first series of chairs will be laser engraved with an anniversary text and Wegner's signature.
Classic furniture
Wegner is especially known for combining functionality with a poetic and playful edge which resulted in classic furniture created to last for generations. A design philosophy that has also been the hallmark of Fredericia since the establishment in 1911.