The BM67 Coffee Table has an understated authenticity that's appealing to the modern conscious consumer. Designed by Børge Mogensen in 1956 and launched by Fredericia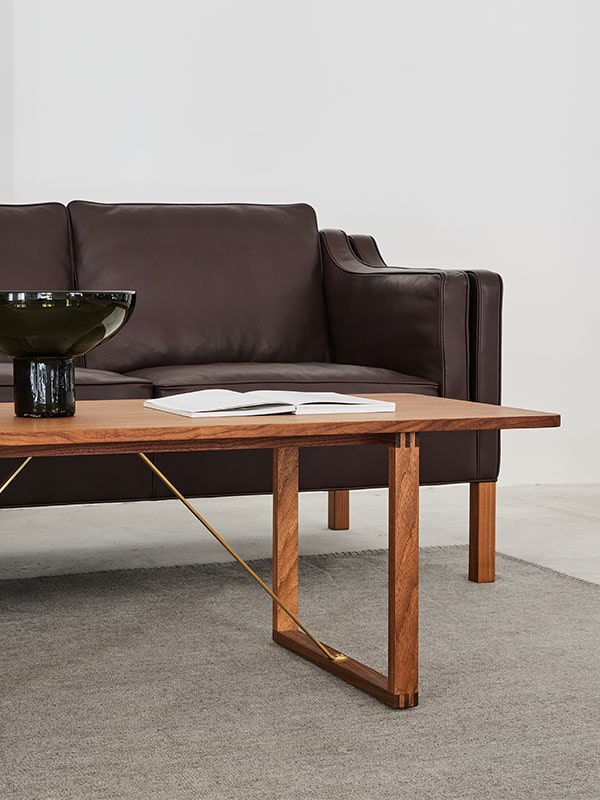 In classic Børge Mogensen style, the BM67 Coffee Table is a functionally-driven design with very few components. Starting with a solid wood frame and a sledge base, where the exposed construction underneath is part of its appeal – featuring stretchers in raw brass, which will patinate beautifully over time.
It all reflects Mogensen's conviction that simple, unadorned designs set the stage for the beauty that lies in the materials. In this case, wood and brass. And that the ordinary can be made extraordinary.
The BM67 is the kind of coffee table that can enliven an upscale living room, lounge or hotel lobby. Add a quite touch of class to a corporate setting as well as cultural and public spaces.
Originally designed in 1956, the BM67 was only produced for a few years. During this time, Mogensen was experimenting with a closed rectangular shape as an alternative to traditional legs, in his search for functional, durable furniture that would last. Honouring his vision to create practical furniture that would enhance people's everyday lives, we've stayed true to the original design and are marketing the BM67 as flat-packed with easy assembly.