In collaboration with Portuguese-born, Copenhagen-based designer Hugo Passos, Fredericia introduces an upholstered lounge collection whose light, curvaceous contours bring elegance to a variety of settings. Gomo is versatile, comfortable and dynamically designed for socialising.
The new lounge collection from the family-owned design brand is a reinterpretation of fully upholstered chairs designed for relaxation without compromising on a light and elegant look.
Their simple design gives the Gomo Chair and Gomo Sofa a personal presence with a refined, curvilinear expression that connects gracefulness and groundedness. It is an expression that balances the light and dreamy with an interesting top curve and the anchored with the conical base. The distinct play of angles, and the double profile curves that comprise the Gomo's backrest and seat consist of a simple, yet remarkable and dynamic profile that results in an exceedingly comfortable sitting position and a unique design language. The Gomo collection is the work of Hugo Passos, the Portuguese-born, London-based designer who has also created the Calmo sofa collection and Piloti coffee tables for Fredericia Furniture.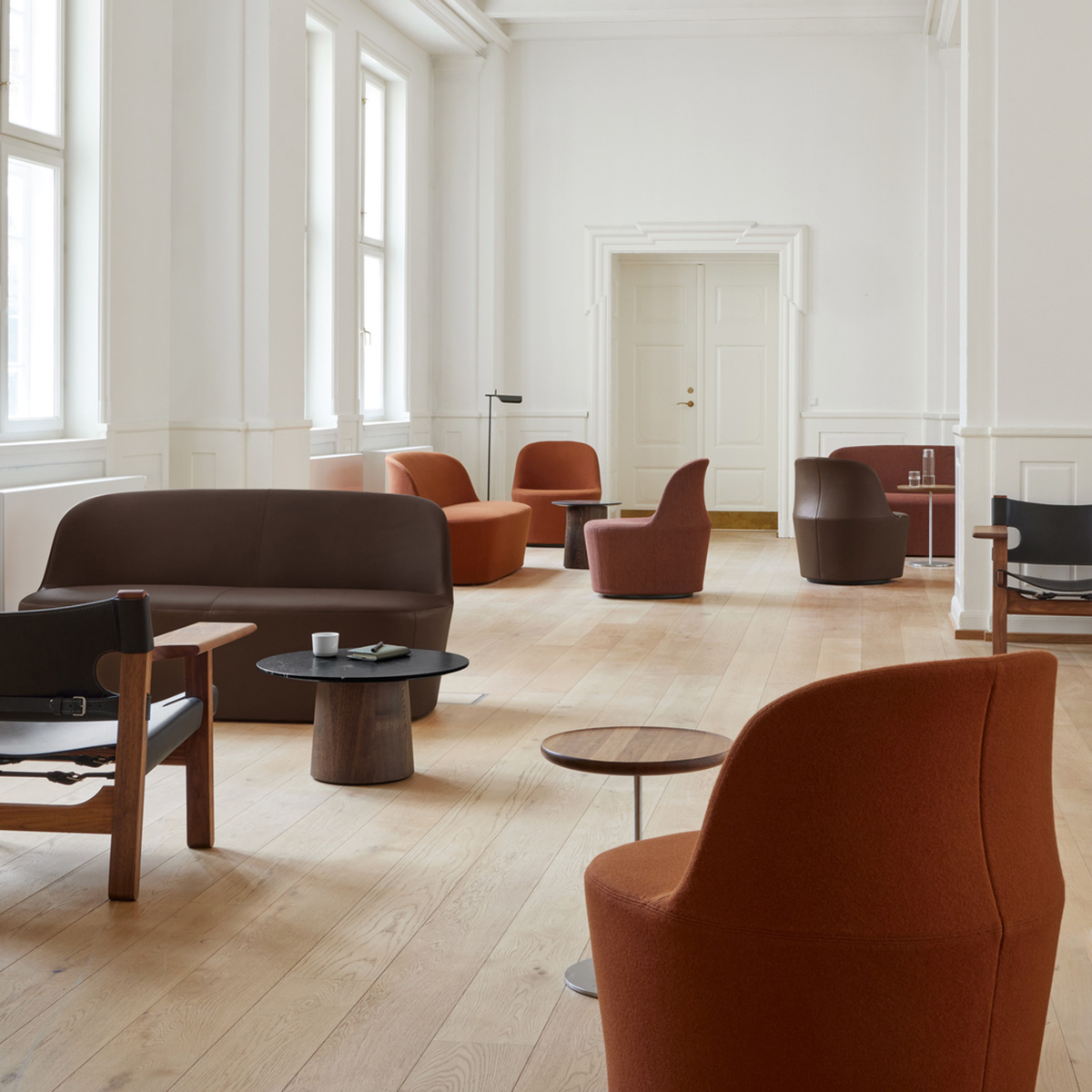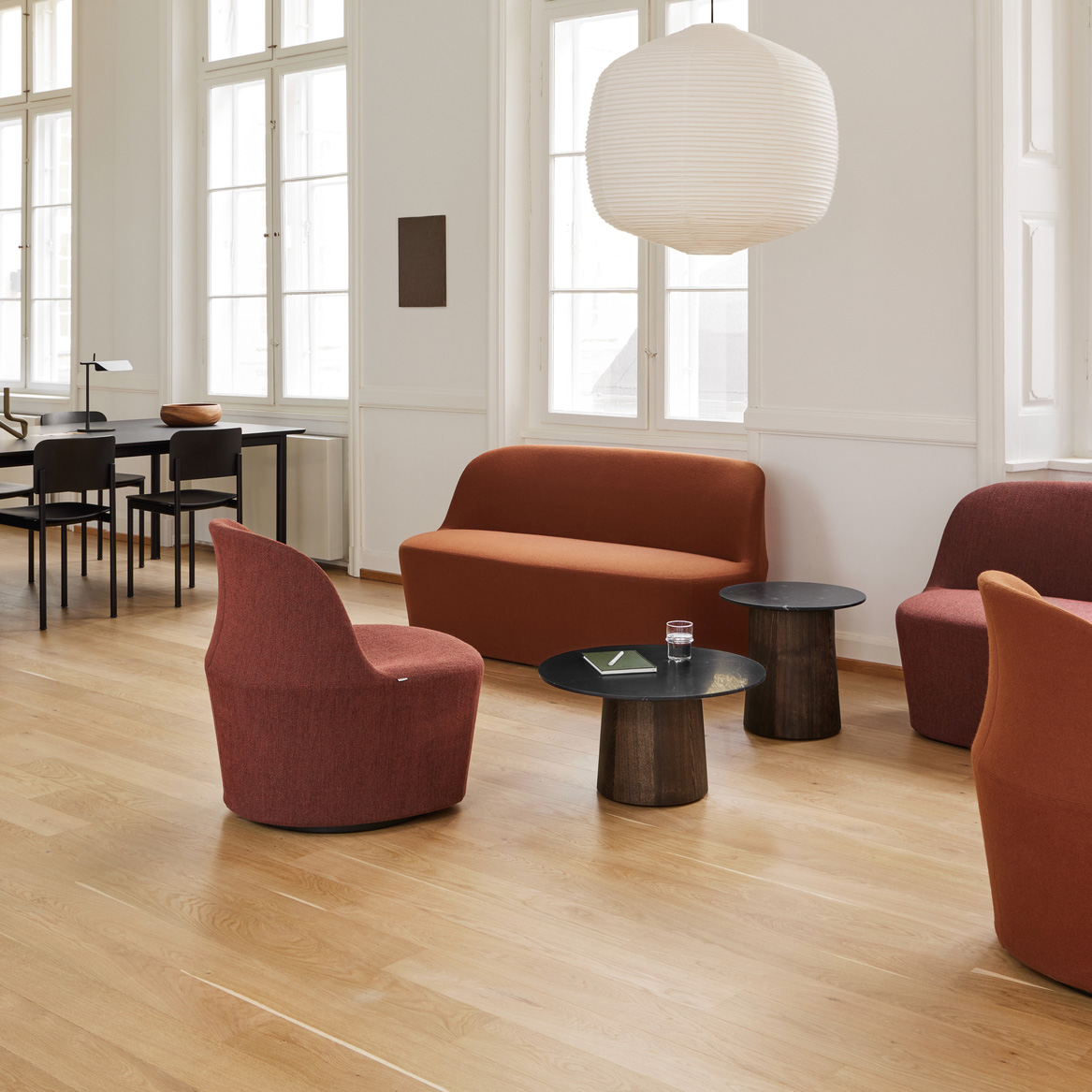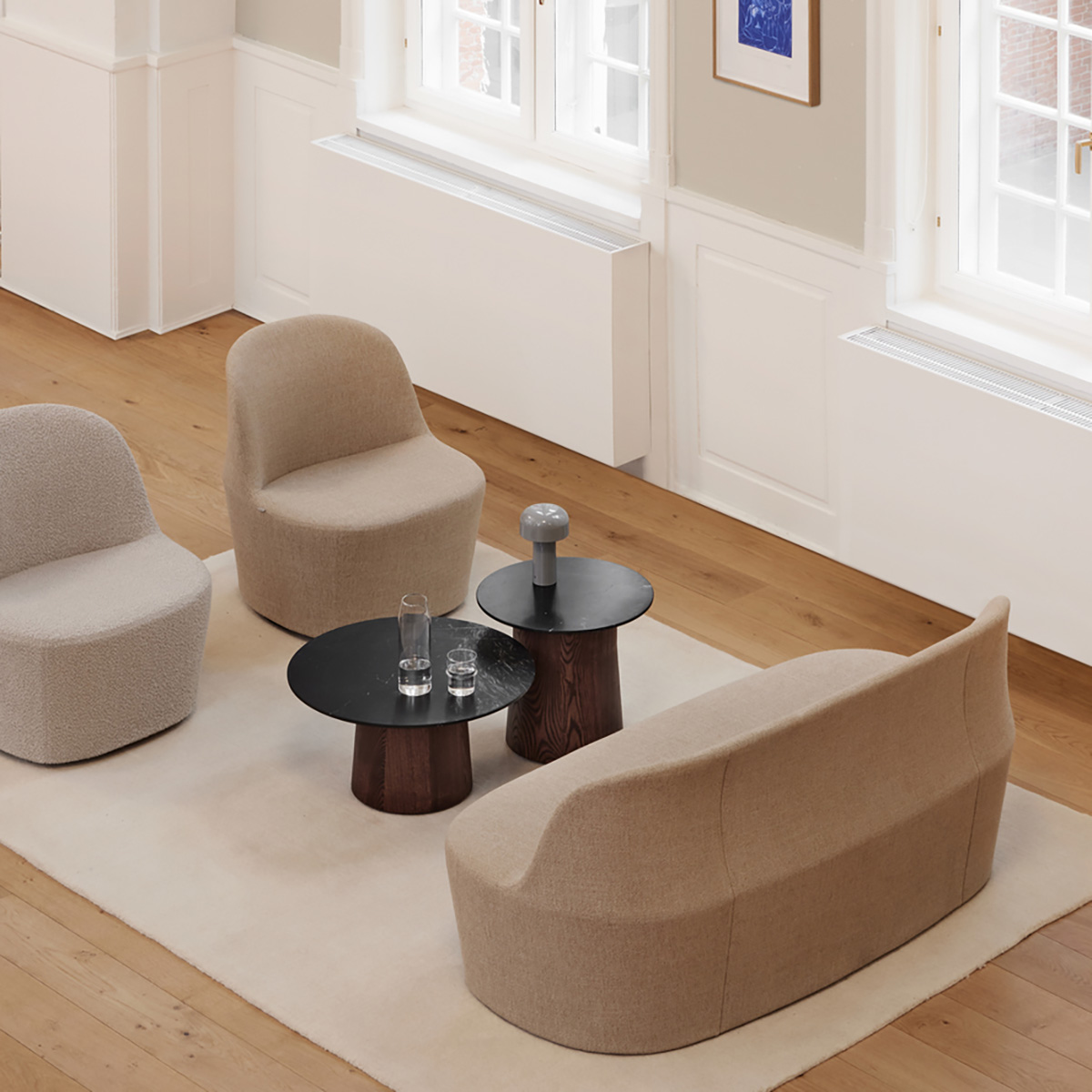 "With the new Gomo series I feel we are tapping into new territory again. I am extremely happy with the curvaceous lines of Gomo and can't wait to see it in many different scenarios, at home but also in larger projects – from hotel lobbies, waiting areas, and receptions to bedrooms and living rooms. On its own, as a group or mixed with other furniture."
– Hugo Passos
The collection is designed without legs and with its minimal space requirements and comfortable upholstery, it represents a sophisticated, alluring and comfortable design that can be easily implemented in office spaces, hotel lobbies and private homes. With upholstery in a wide range of different fabrics and leathers, the Gomo Chair and Gomo Sofa can alternate between a variety of expressions depending on colour and texture preferences.
A collection with circularity at the core
The Gomo collection is designed for a circular economy with a focus on longevity. The inner wooden frame is FSC® certified and all spare parts, such as the turning mechanism and sliders, can be taken apart and reused. Since the cover up is not glued, the padding is fully removable and replaceable, ensuring flexibility for future purposes.