SPINE BENCH – CASUAL SEATING FOR TWO
Fredericia presents Spine Bench designed by Space Copenhagen – a new, upholstered bench featuring a slim wooden profile with luxurious detailing, offering seating space for two.
The Spine bench is defined by its soft, sweeping curves and angled legs – the distinctive hallmarks of the Spine collection.
Exquisite detailing in the handcrafted piping and wood are expressed through strong, shapely lines that can be dressed up and
down, depending on the textile or leather chosen for the seat.
The lightweight and refined profile of the Spine Bench makes it especially inviting at a casual dining table and social spaces
where a warm and welcoming ambience is desired, providing ample space for two people.
Spine Bench is made in Denmark.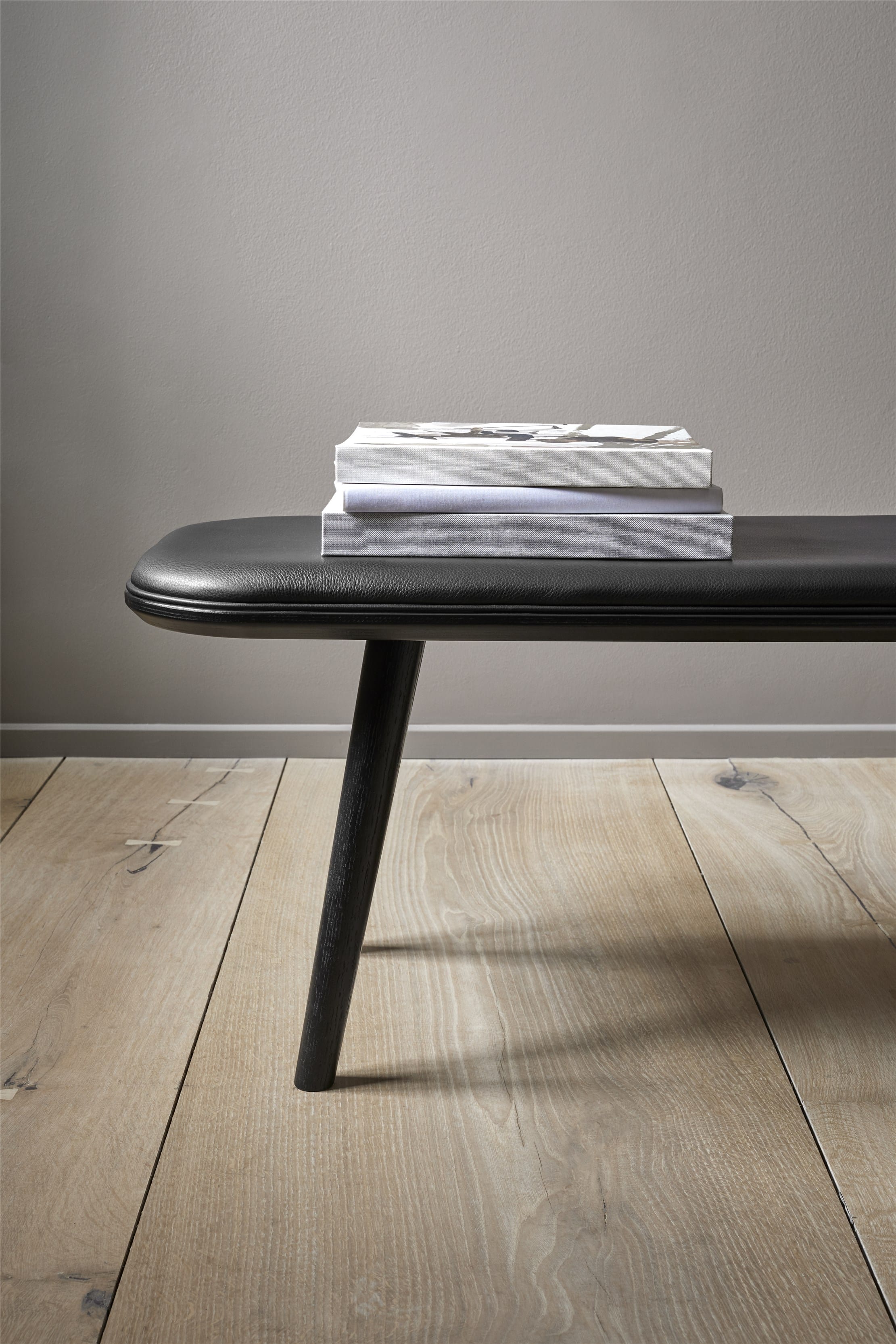 Designer's quote
"The Spine bench is a new member of the Spine collection, designed to accommodate temporary seating in spaces of different
nature, whether it is in a hallway, in the kitchen or by the end of the bed in a residential home – or in luxury retail or hospitality
spaces." – Space Copenhagen