We are pleased to introduce The Spanish Chair by Børge Mogensen crafted in American walnut, a type of wood in high demand by designers, architects and design enthusiasts around the globe.
The Spanish Chair is one of Mogensen's most renowned designs. During his travels through Andalucia in 1958, he was inspired by a traditional chair influenced by ancient Islamic culture. He modernised the concept, featuring wide armrests as a signature detail, with sturdy saddle leather for the seat and back, secured by adjustable straps. Together they contribute to the Spanish Chair's distinctive design, strong character and iconic appeal.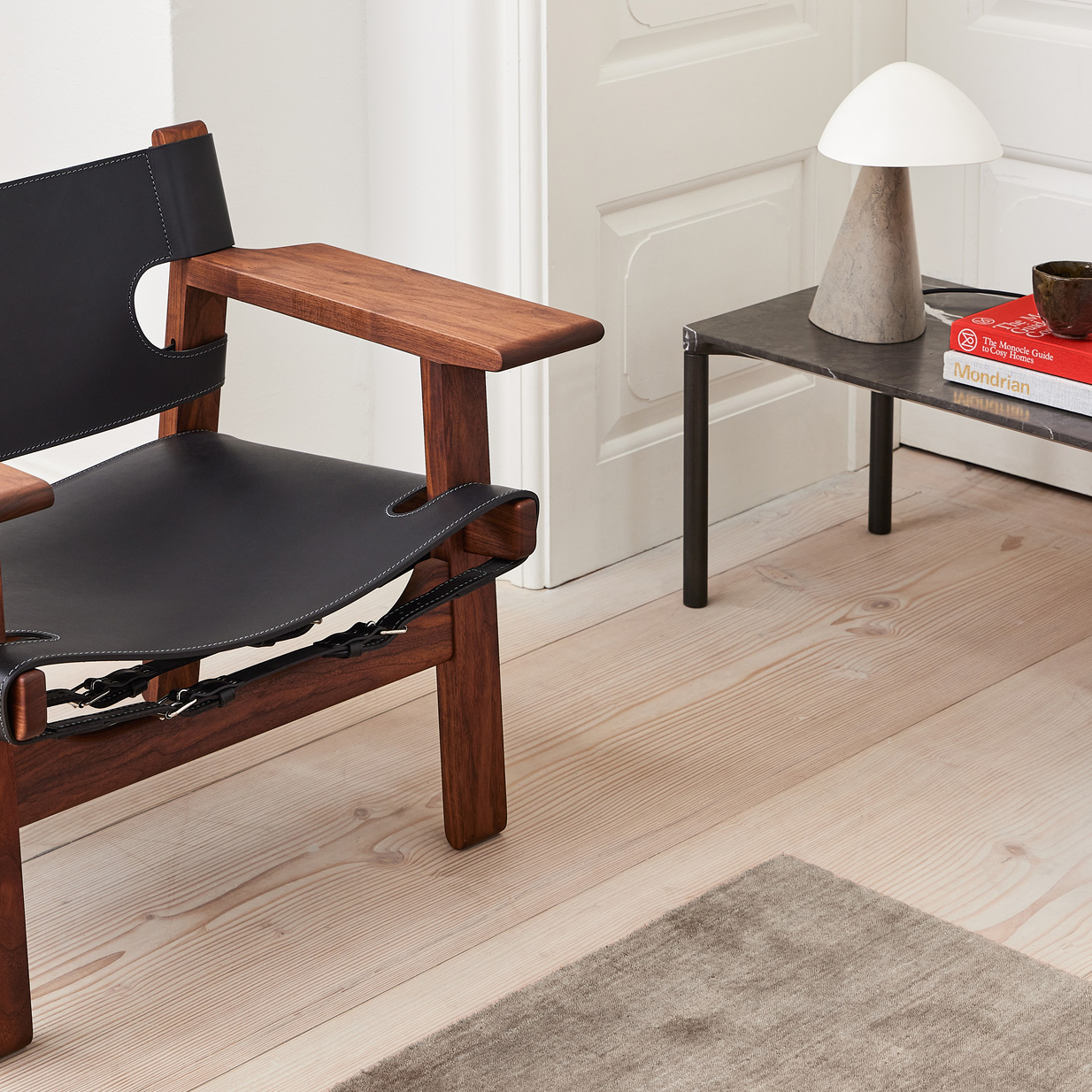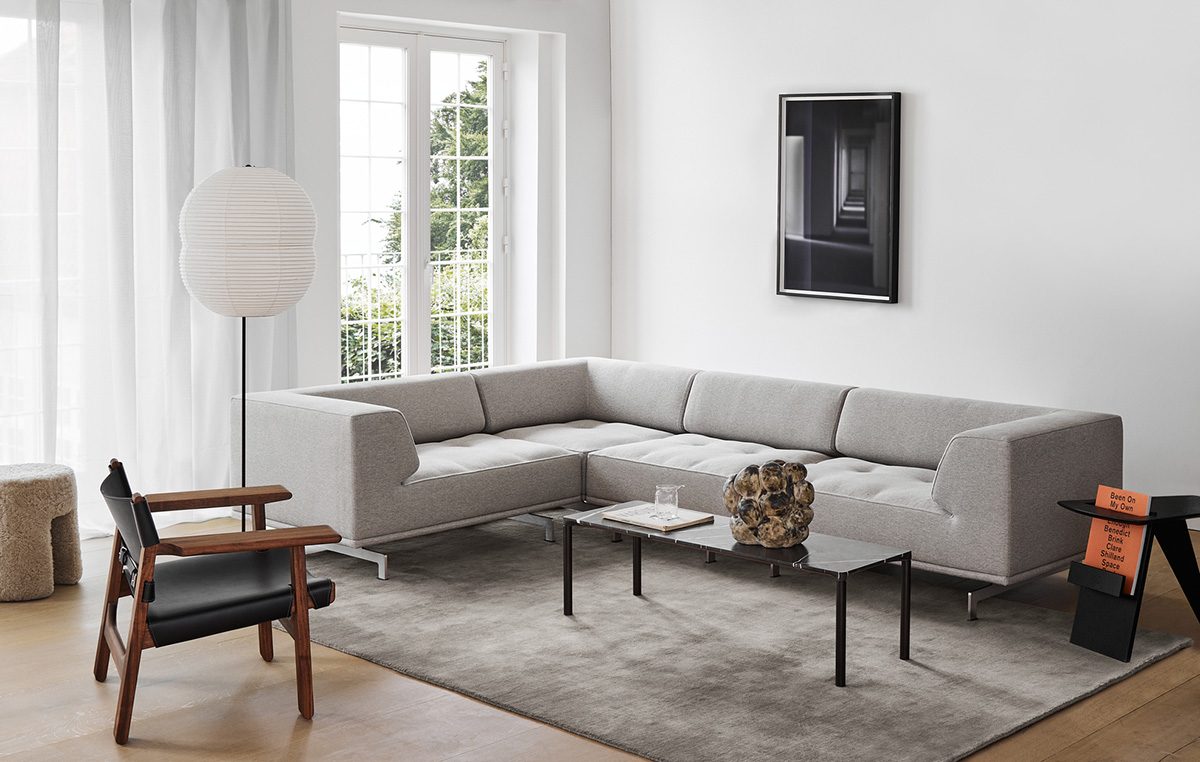 Our launch of the walnut variant reflects a growing interest in wood worldwide, as a natural material that adds warmth to any environment. Unique to the United States, American walnut is a premium wood, admired for its understated luxury. The sheer beauty of the grain, the deep colour and the strength.
At Fredericia, we have the utmost respect for nature and the 100 years it takes for a walnut tree to mature. American walnut must meet stringent US regulations that help protect the environment and prevent deforestation. Walnut's density, hardness and durability contributes to the longevity of the chair, able to last 50 or more years while maintaining its unique beauty. Durable and dark with a distinctive grain pattern. With proper care, the hues will become richer over time.
The Spanish Chair is a timeless, material-drive design echoing Mogensen's desire to create functional furniture that would enrich people's everyday lives wherever they live, work or relax.