The Swoon easy chair is Signe Bindslev Henriksen and Peter Bundgaard Rützou's take on a new chair perfectly in keeping with Fredericia's other collections. A dynamic mix of classic and modern lines which are softer, more sensual and equally eye-catching. A one-piece shell chair merging the armrest, back and seat to create a perfect sculpture.
An important aspect of Space Copenhagen's activities is its work with the conceptual interior design of hotels and restaurants all over the world. In connection with such commissions, Signe Bindslev Henriksen and Peter Bundgaard Rützou often had difficulties finding a small easy chair, something between a conventional lounge chair and a typical armchair. It seemed that such a chair was not available on the market.
Swoon represents a fusion of Space Copenhagen's flair for sculptural lines and for creating a sense of congruity between furniture and interior and Fredericia's experience with classic furniture production. Swoon has largely been designed by hand to ensure that the chair is as soft and inviting as possible, letting the body and mind immediately feel at peace.
Swoon is a stylish meeting between an injection-moulded shell upholstered in either leather or fabric and soft fabric cushions. The legs come in various oak finishes.
"WE ARE OBSESSED WITH THE MATERIAL PART. IT IS ALMOST A PASSION FOR US TO CREATE SOMETHING, THAT EMBODIES A SLOW PACE"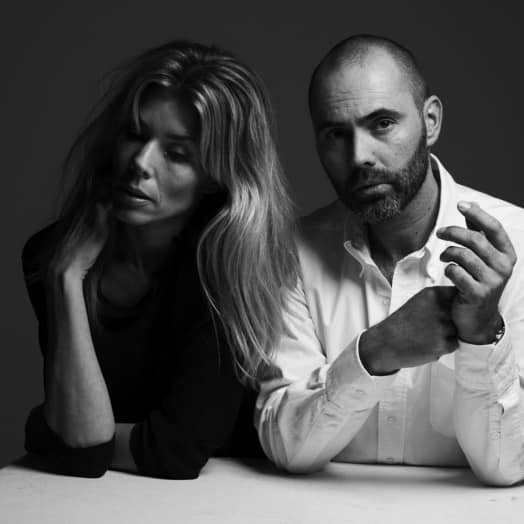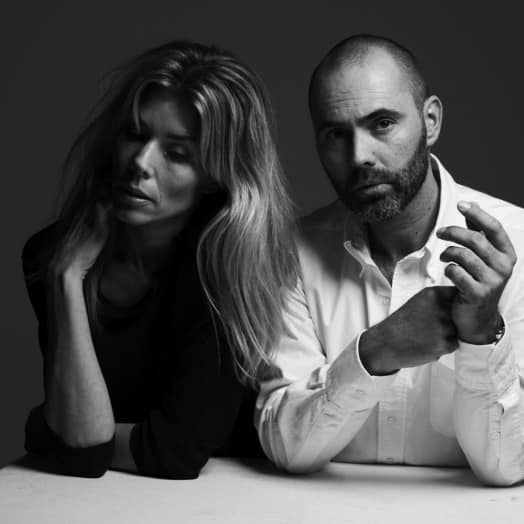 Copenhagen design duo Space Copenhagen make headlines with their signature style of elegant, yet classical design lines infused with a contemporary edge that emerge from intuition and emotion. In their work with Fredericia, Space Copenhagen seek to rethink the upholstering traditions held at our factory for more than 100 years.
Space Copenhagen was established in 2005 by Signe Bindslev Henriksen and Peter Bundgaard Rützou – both graduated from The Royal Danish Academy of Fine Arts, School of Architecture. Their studio is known for defying habits and employing a sincere personal vision to their design.
The projects Space Copenhagen has turned their hands to include everything from interior design, to furniture and refined objects for everyday use as well as artistic installations and art direction. Their furniture ideas are often initiated in relation to interior design in the hospitality and luxury retail sector – an area where the studio has established a strong identity. Space Copenhagen has done interior design for some of the world's most influential restaurants such as Nordic pioneer restaurant NOMA, Geranium, owned by Bóchuse D'or winner Rasmus Kofoed and newcomer Geist, run by Michelin star chef Bo Bech.

Spara
Spara
Spara
Spara