Fellow is both a table lamp and a sculpture in its own right. Designed by Space Copenhagen, who sought to create a simple, intuitive composition from two soft, distinctive, organic-shaped elements. Almost as if when combined together they represented the head and body of a small, kind creature with its own quiet, yet strong identity.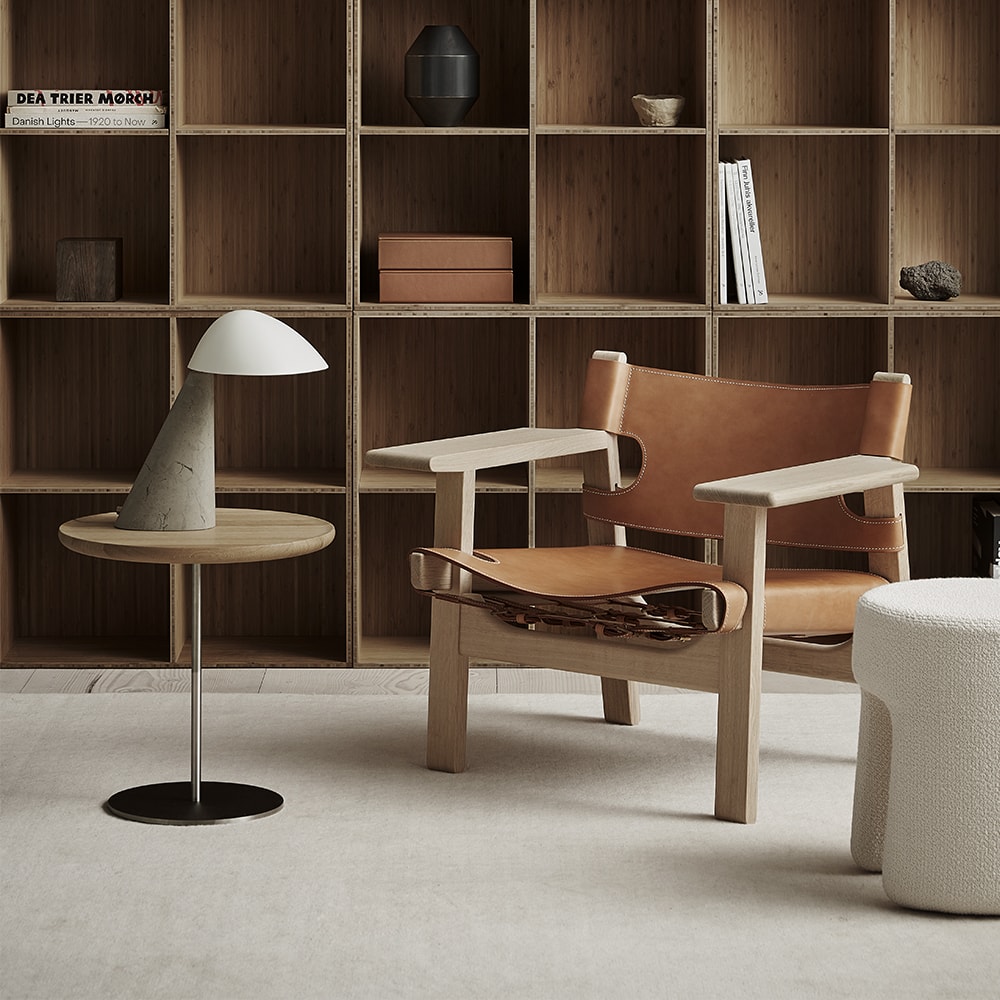 The base is made from solid limestone, which renders it visually and technically static. The limestone features a variety of sediments that add depth and attest to its natural origins. In contrast, the shade is made of powder-coated metal that is flexible. It can be adjusted to create different moods as part of the visual language, from curious when fully extended to shy when turned towards the base.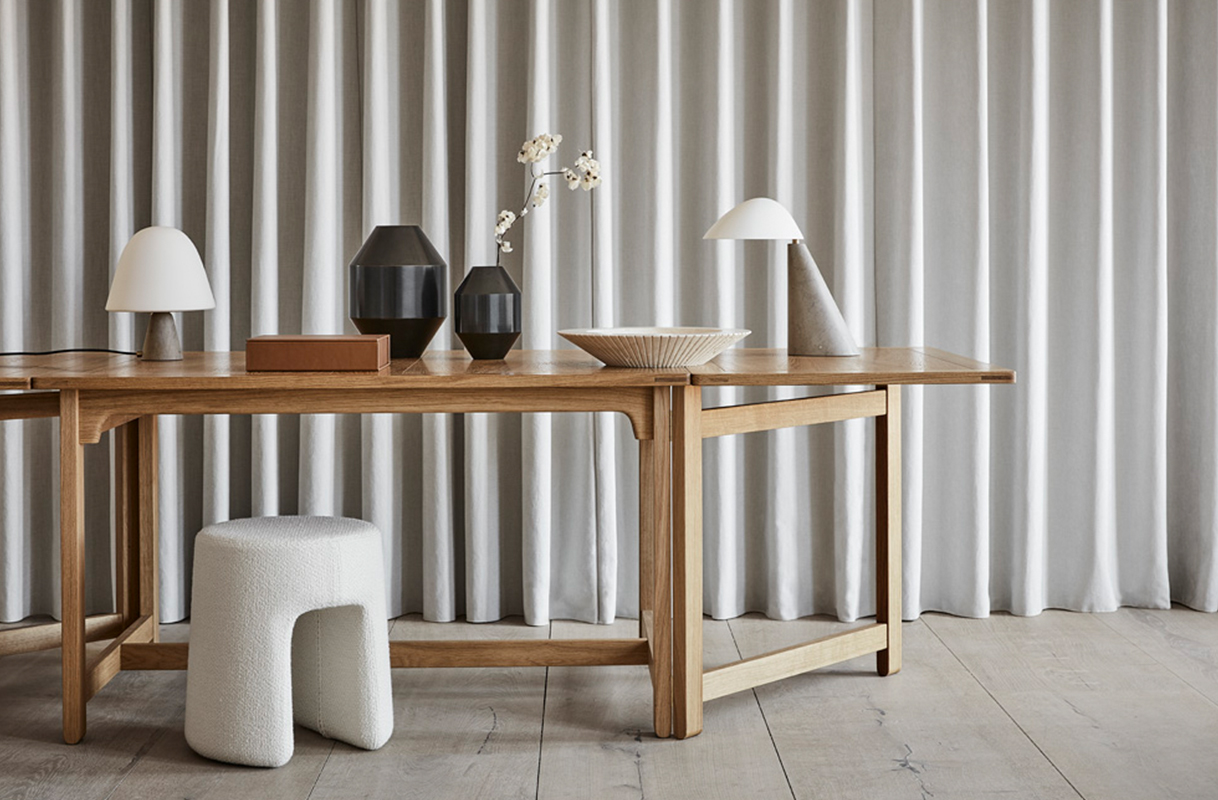 Space Copenhagen
Space Copenhagen is a design studio that works across multiple disciplines from furniture, lighting and refined objects, to art installations, art direction and interior design for private homes, hotels and restaurants all over the world.
Their ambition is to forge new paths by balancing opposites in their exploration of duality and contrast — sculptural and minimal, classic and modern, industrial and organic, light and shade.