SPANISH DINING CHAIR – RETURN OF AN ICON
Fredericia revisits the Spanish Dining Chair designed by Børge Mogensen – where functionalism, select materials and
master craftsmanship combine to create a sophisticated classic.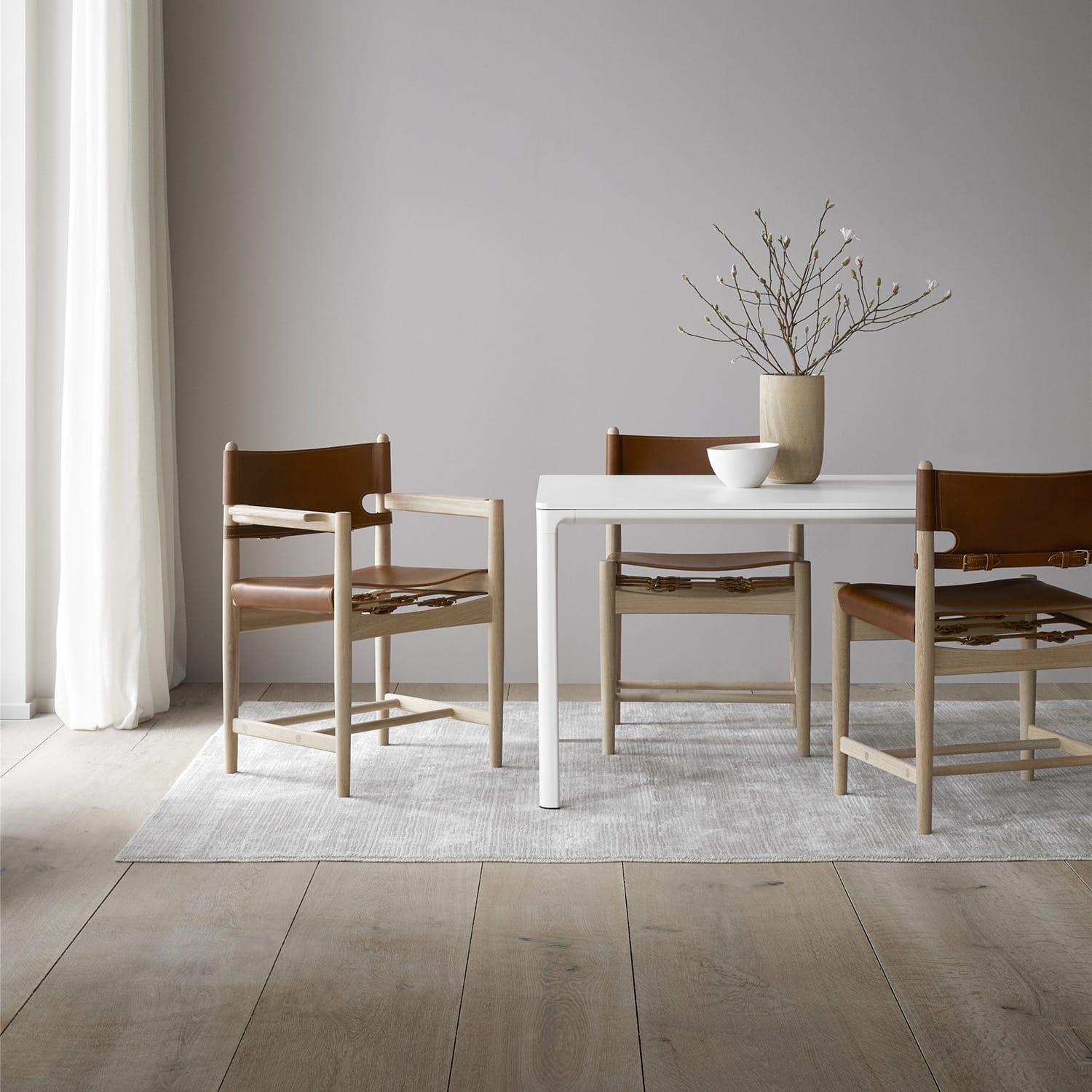 Designed for Fredericia in 1964, Mogensen drew early inspiration from traditional forms of craft he found while travelling in
Spain. It was in Andalucia he observed an ornate chair with wide armrests, a style typically found in areas influenced by
Ottoman and ancient Islamic cultures. Mogensen modernised the design by paring back the ornamentation while retaining the
low, lateral shape.
The result is the Spanish Chair, one of the most cherished and admired of Mogensen's creations. To honour and extend the
original design, the Spanish Dining Chair is now available with a raised seat height to match the standards and settings of
today.
The Spanish Dining Chair is a testament to the application of honest materials. Crafted from the finest selection of oak and
flawless saddle leather, the chair is available with or without armrests, and with multiple finishes from light to darker shades,
depending on the atmosphere you want to create.
The iconic expression of the Spanish Dining Chair enriches any setting, from grand to intimate, from residential homes to
luxurious restaurants, and finally, it has character enough to stand-alone.
Made in Denmark.