Introducing iconic pieces from Jens Risom.
A master of mid-century modern
Jens Risom was part of the golden generation of designers during the Danish Modernism movement. Risom introduced Scandinavian design to America and went on to influence the global design scene. Drawing on a Nordic focus on functionality and materials, Risom added a New York sense of confidence and style to his designs.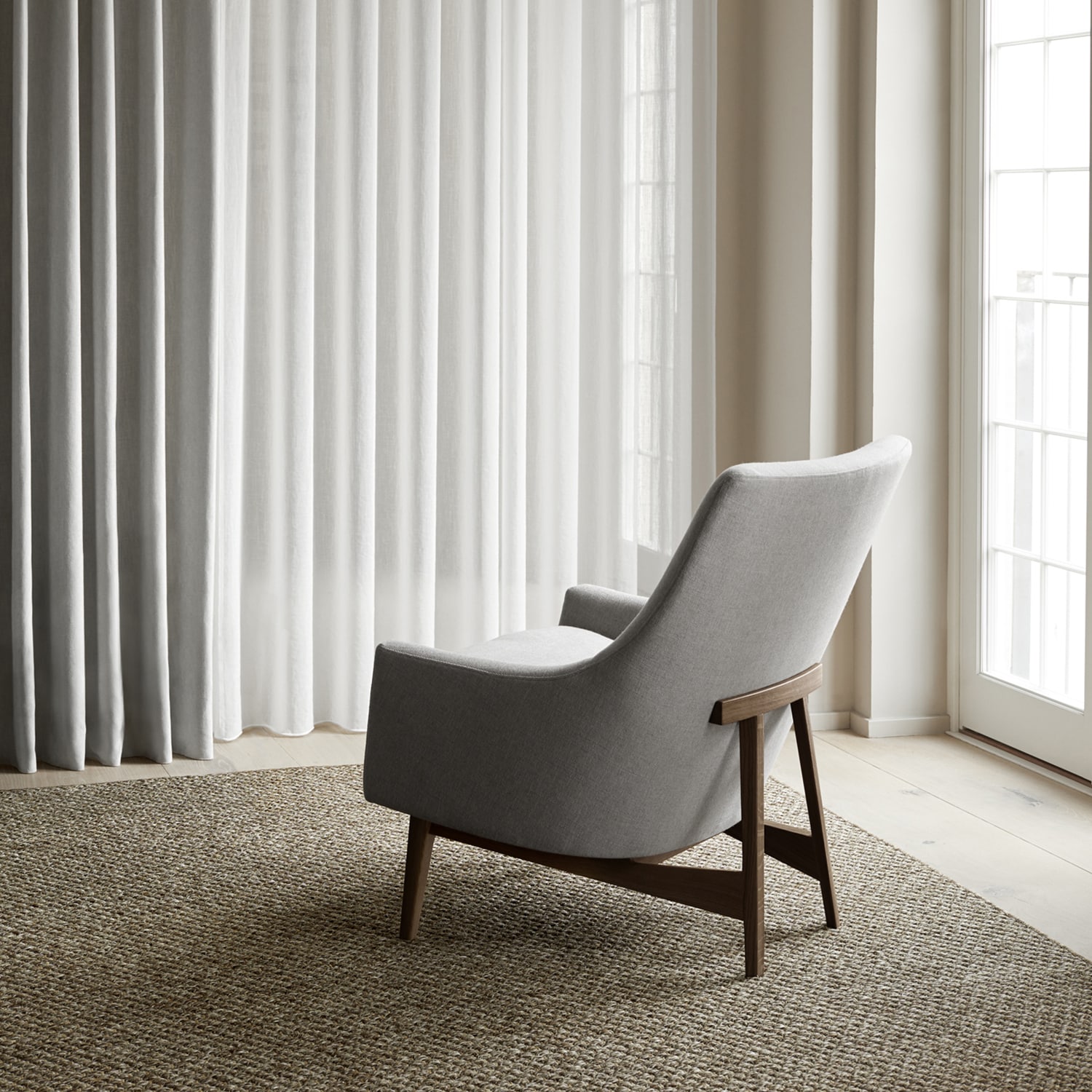 Jens Risom joins Fredericia's stable of talented designers together with his former classmates, Hans J. Wegner and Børge Mogensen, whose work laid the foundation for Fredericia.
Risom made a name for himself in New York with with elegant, unadorned furniture for residential and commercial spaces. Reflecting Denmark's passion for craftsmanship and preference for simple, sensible and functional designs.
Design is not just visual; it needs to be used and the different conditions of use determine a lot of the design.
Several of Risom's pieces are considered modern classics, seen in leading design museums such as New York's Museum of Modern Art / MoMa and the Cooper-Hewitt National Design Museum, amongst others.
We're pleased to keep Risom's legacy alive with the launch of three unique designs equally suitable for any modern-day private residence, hotel, restaurant or lounge.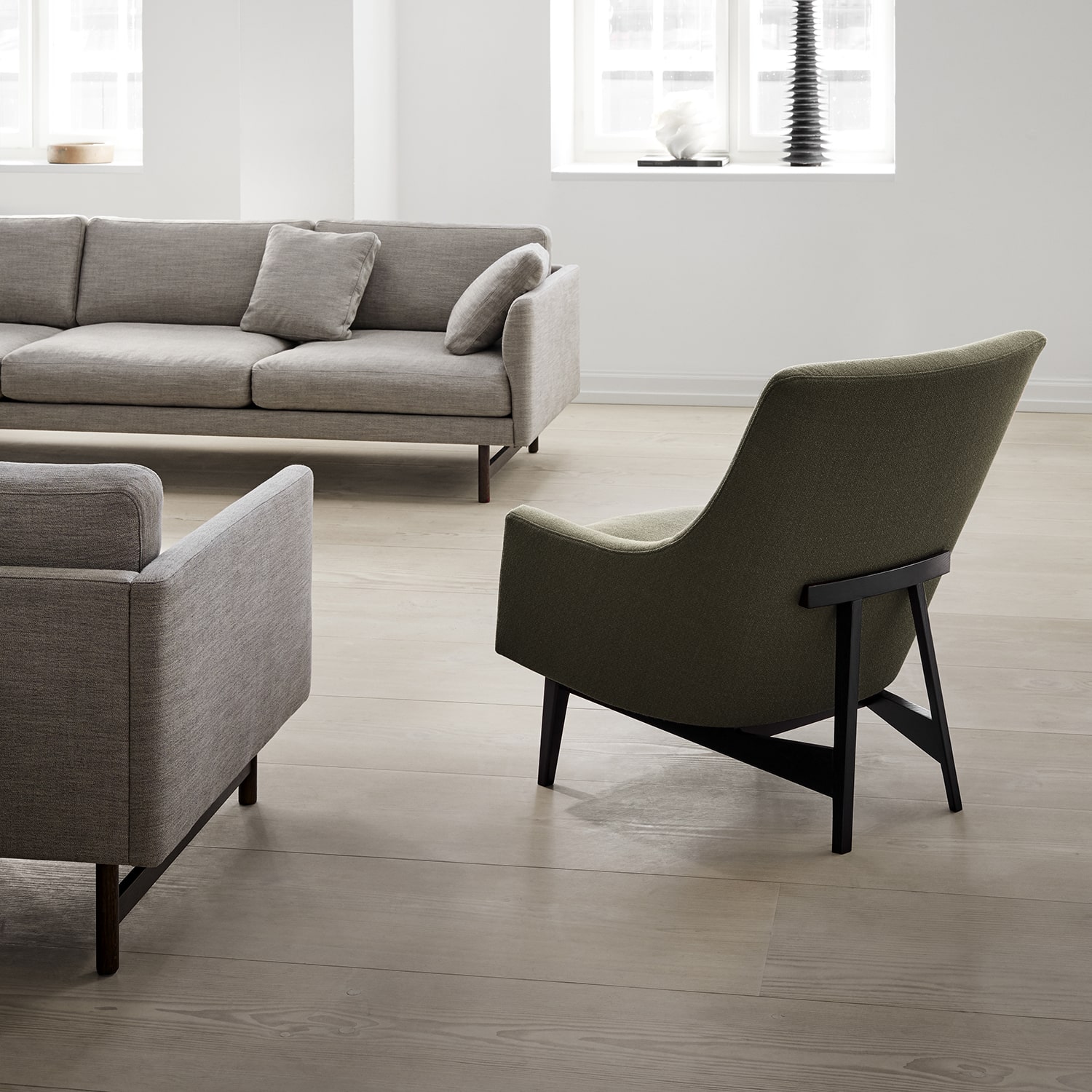 The A-Chair originally from 1961.
A graceful expression of a timeless design, it's a comfort-conscious chair featuring an A-frame in the back for added support and as a signature detail. The A-Chair is a distinctive design with loads of options for customisation, such as the sculptured base in walnut, oak, black lacquered oak, black steel or matt chrome.