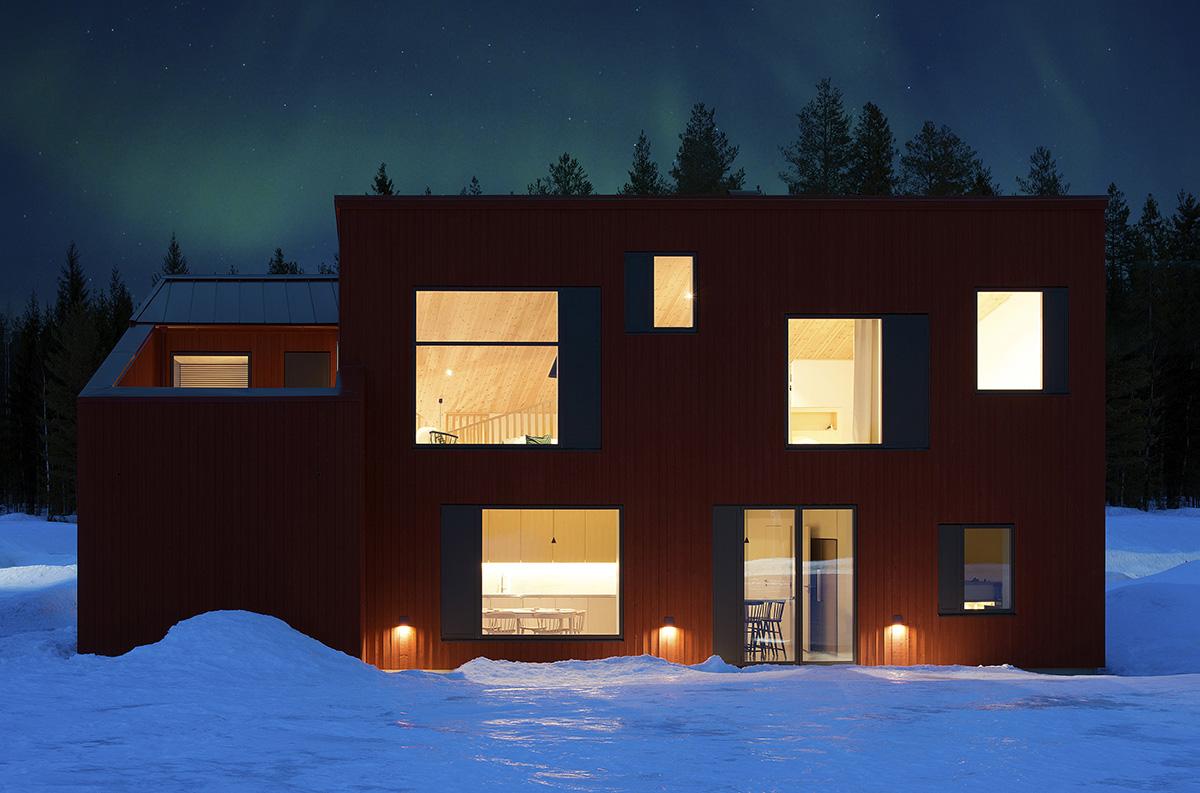 Claesson Koivisto Rune presents images of their completed design for a private house in Boden, Sweden, located 50 km (31 miles) south of the Arctic Circle.

Unusually strict zoning regulations 'designed' this private house. The site, positioned next to the major river Lule älv, lies in the north of Sweden, just south of the Arctic Circle.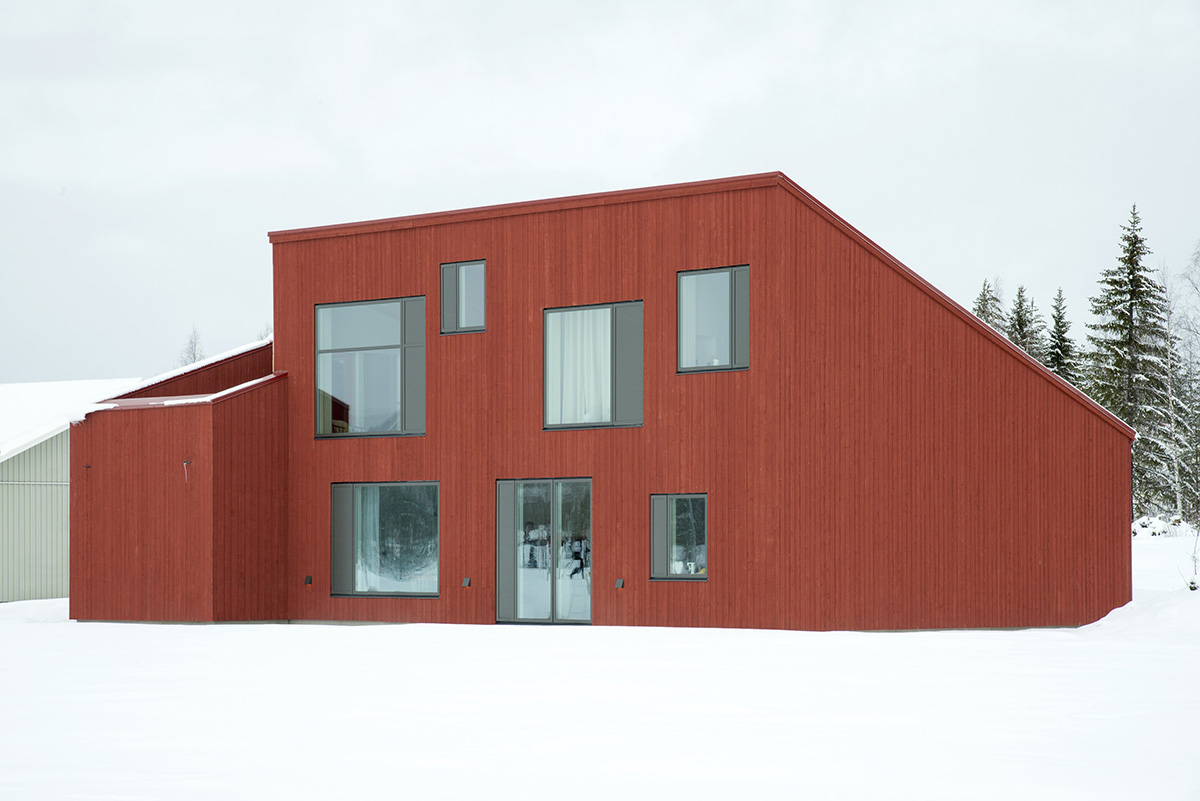 The house's main facade, facing the Lule älv river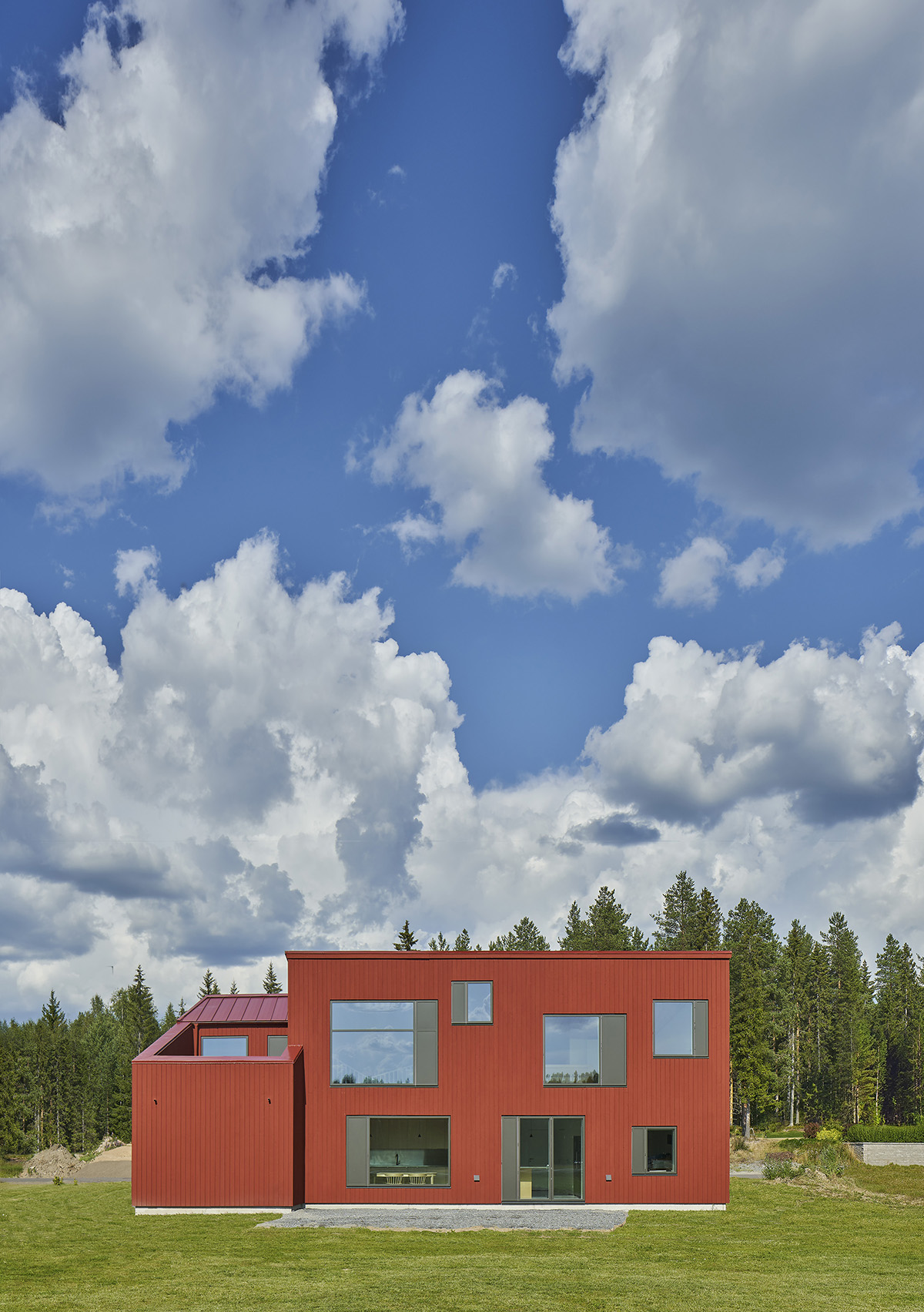 The local regulations stipulated a house with a maximum building height of just 4.2 metres. It was also stipulated that the house must have a red roof.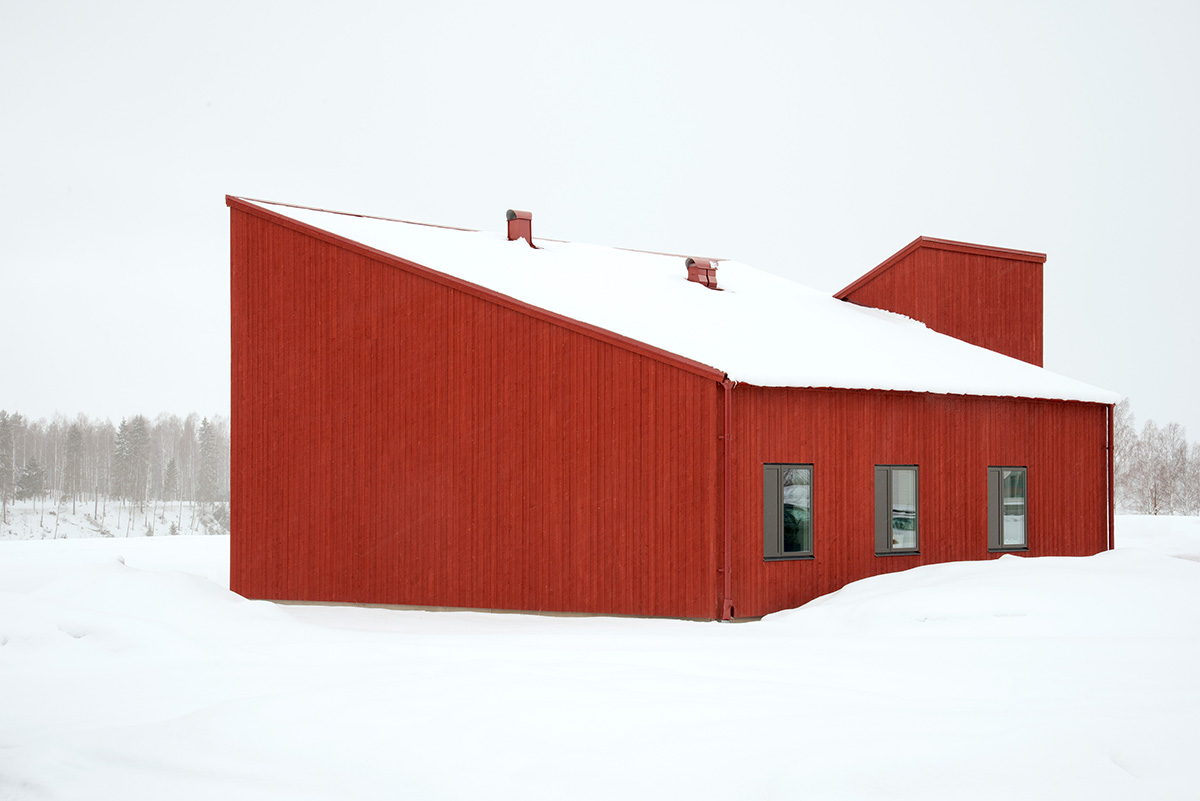 A street side view of the larger of the two volumes that form the house
The best way to realise a proper second floor, working within these restrictions and, at the same time, making the most of the views towards the river, was to use a single pitch roof construction.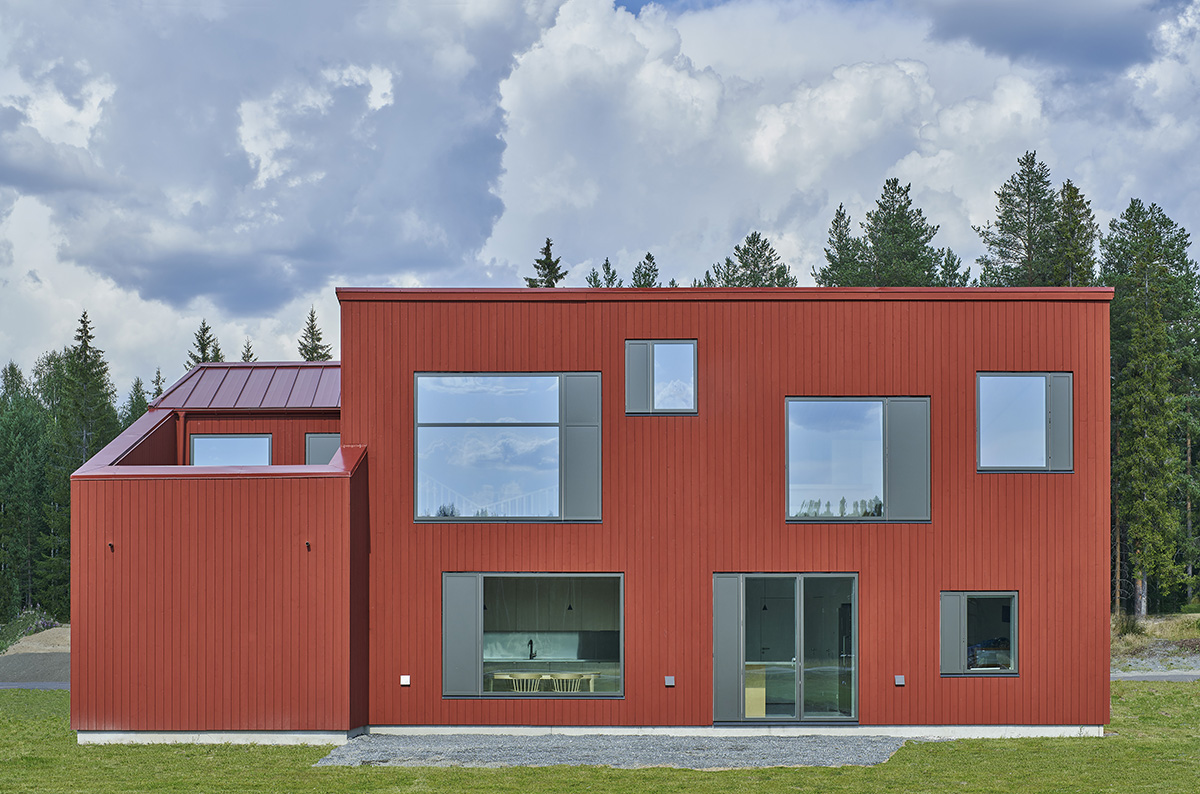 The river-facing facade, with its juxtaposed windows and apertures
Since the building height for a single pitch roof is a calculated mean value around the house, the resulting building height could be kept within the regulations.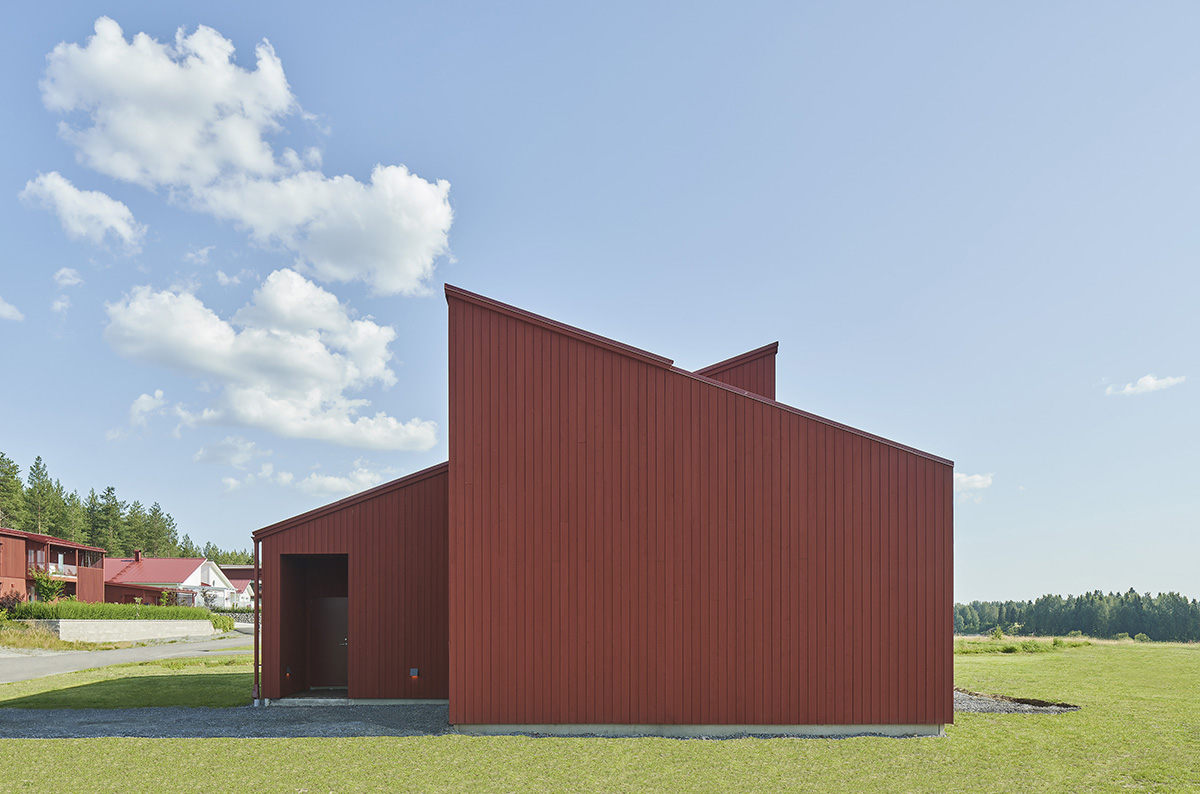 The house is composed of two trapezoidal volumes, facing in opposite directions. The larger volume forms the living space, orientated toward the river. The smaller contains a garage and sauna with a roof terrace.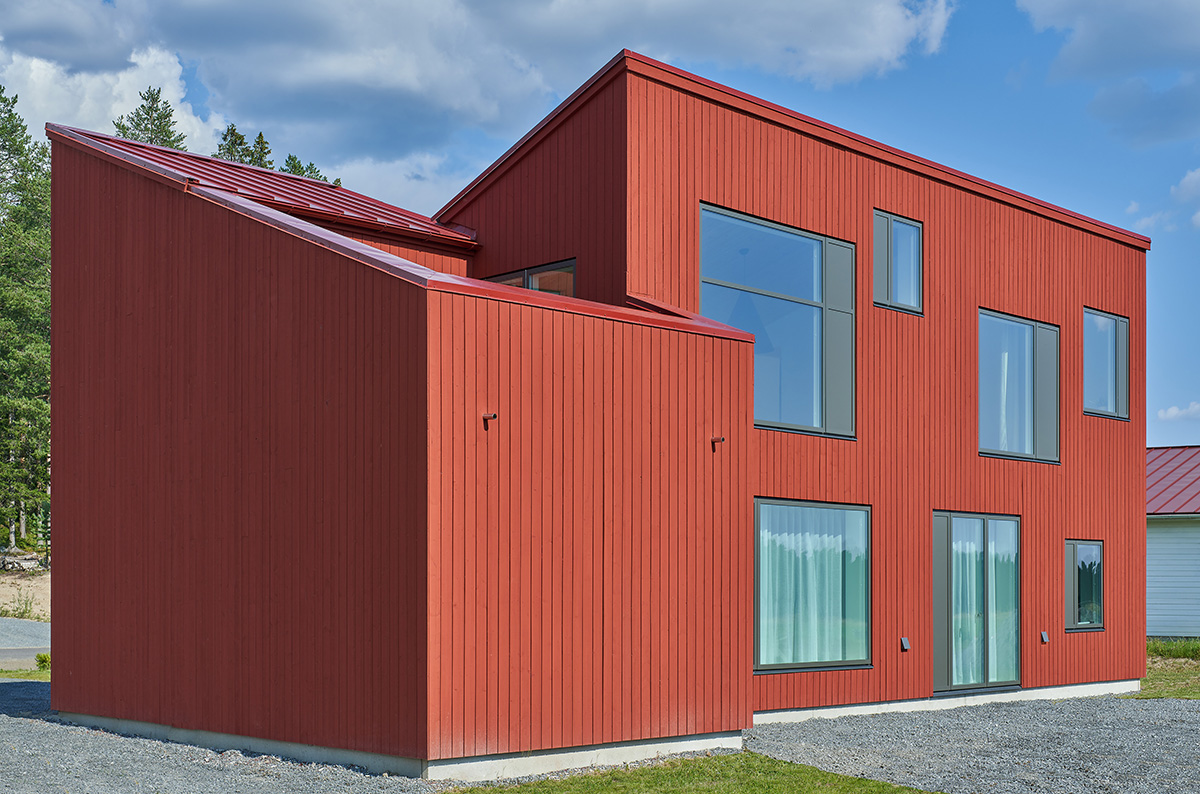 To emphasize the building's sculptural qualities, the entire house was finished in red paint, fulfilling at the same time the stipulation for a red roof.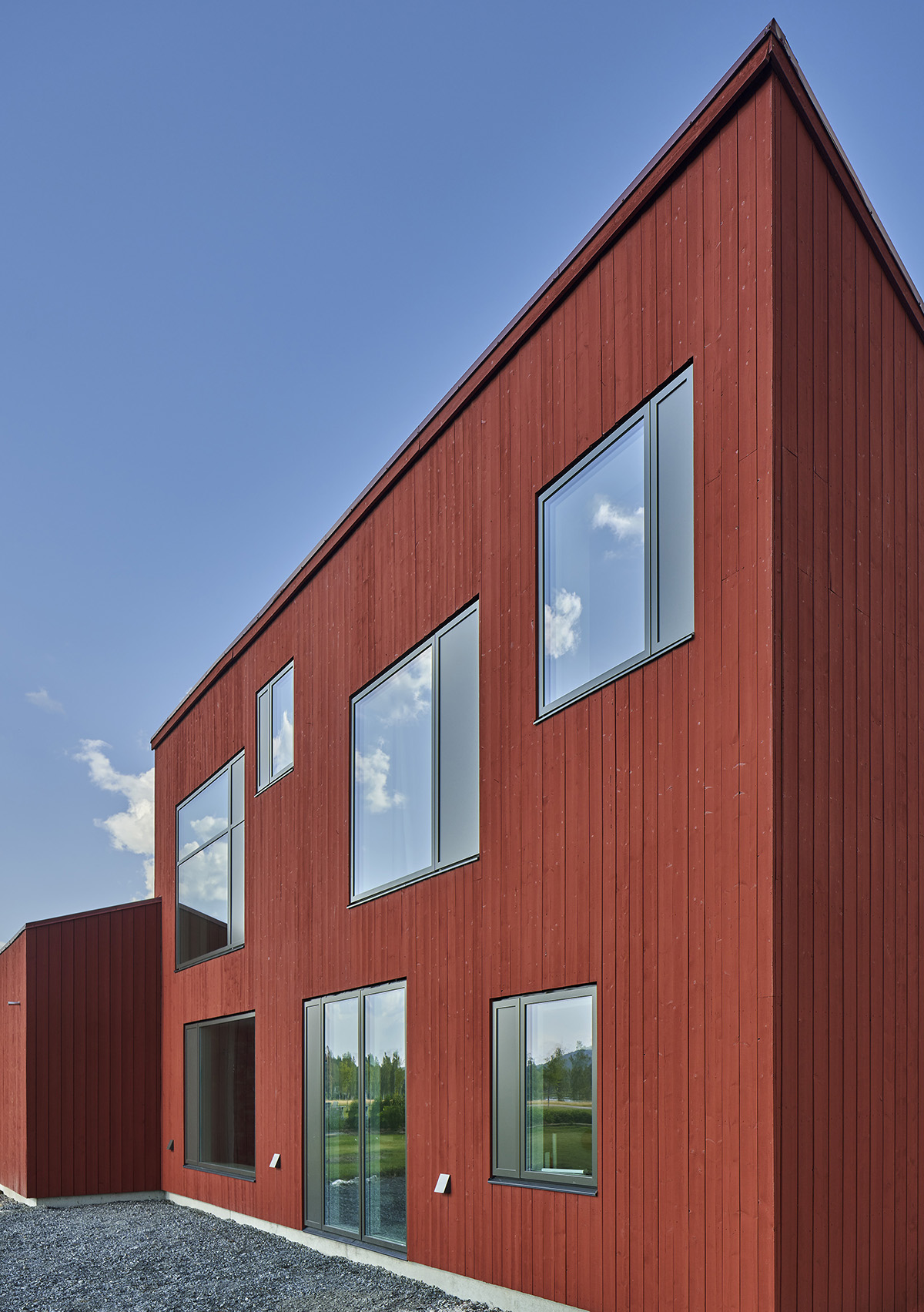 The Simonsson house was nominated for the Rödfärgspriset (Rödfärg Prize) 2022.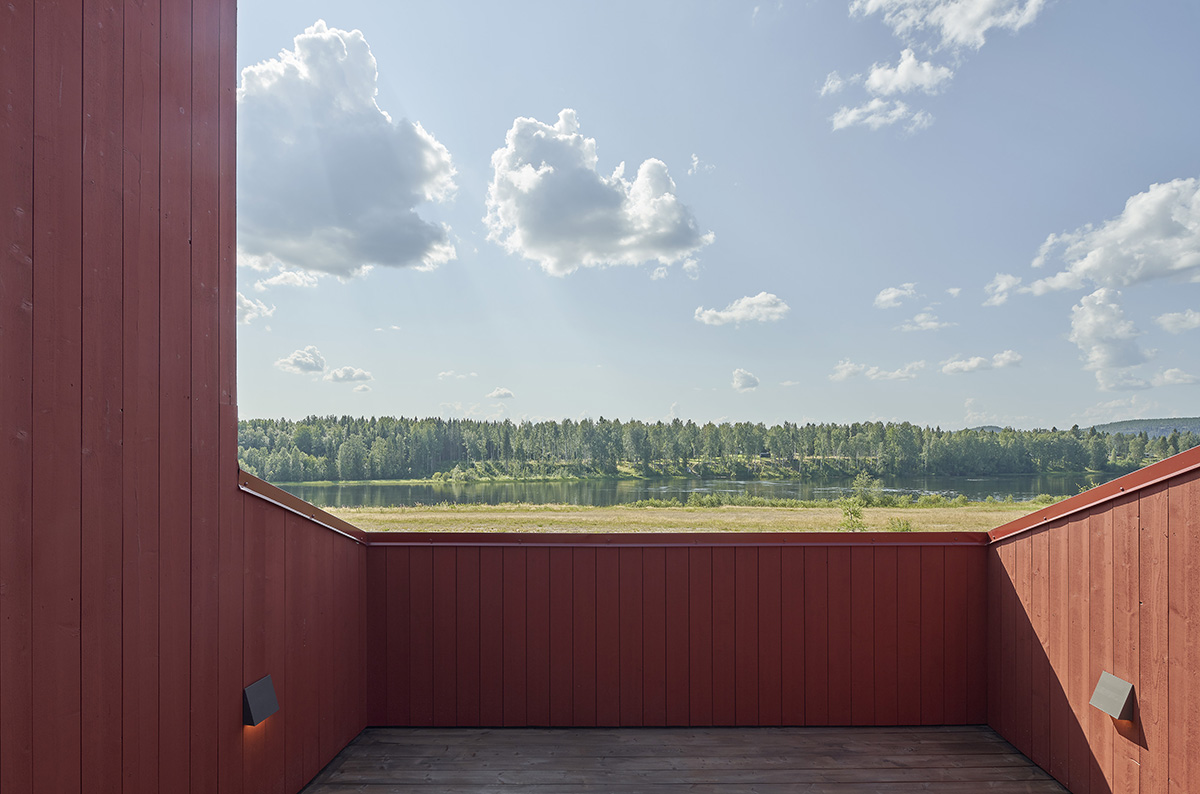 The view from the first floor roof terrace towards the Lule älv river.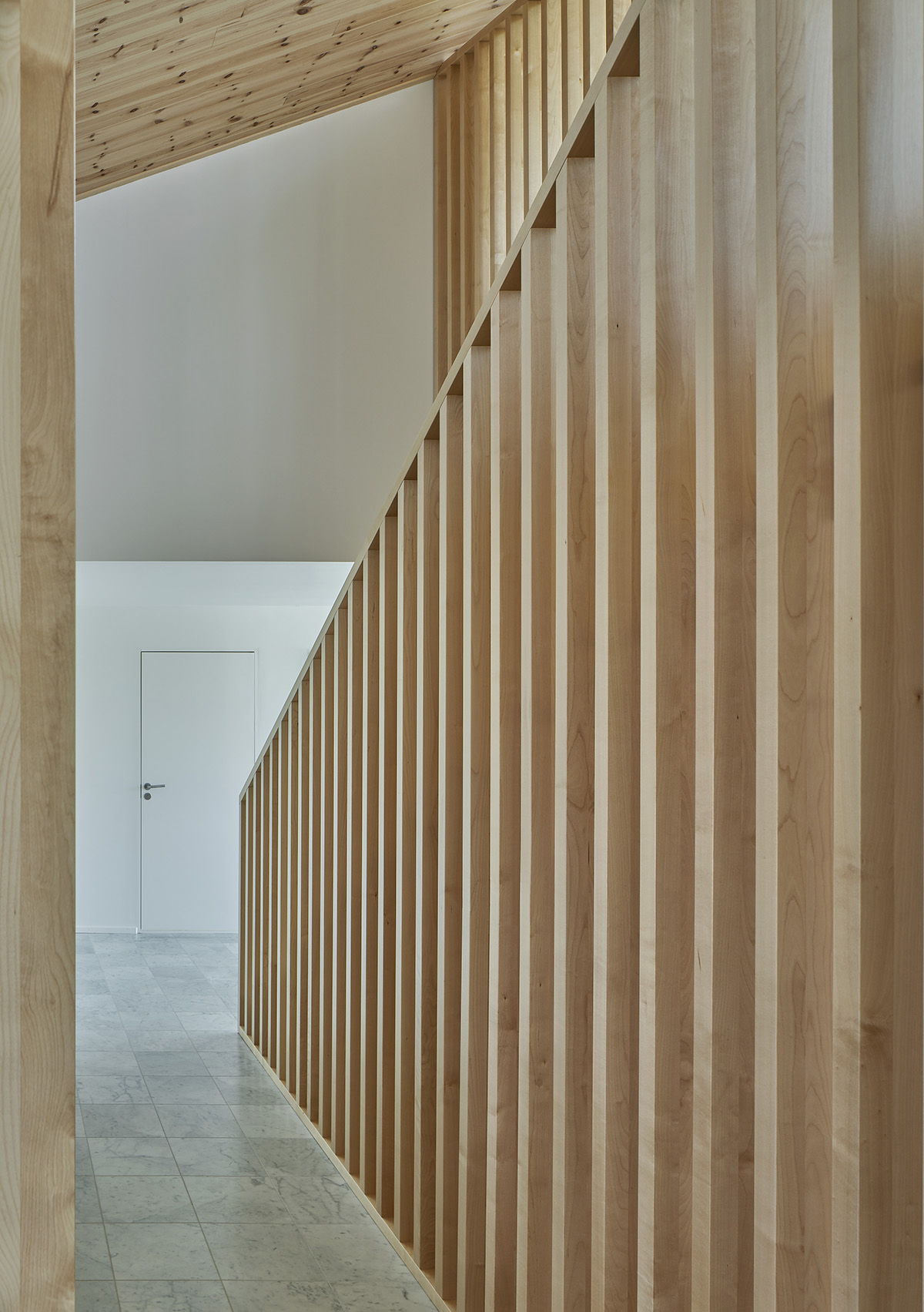 The interior is defined by a monumental stairway.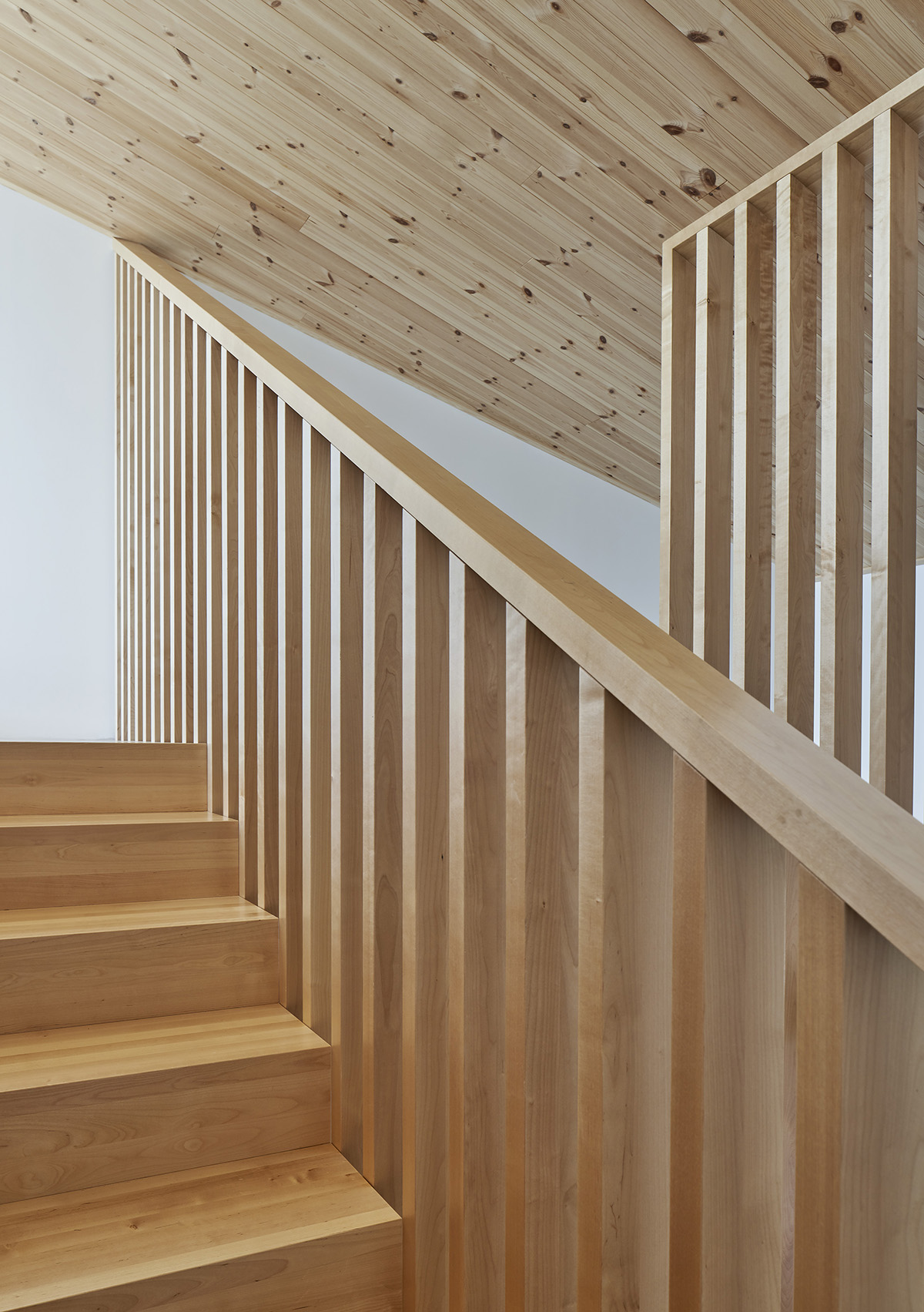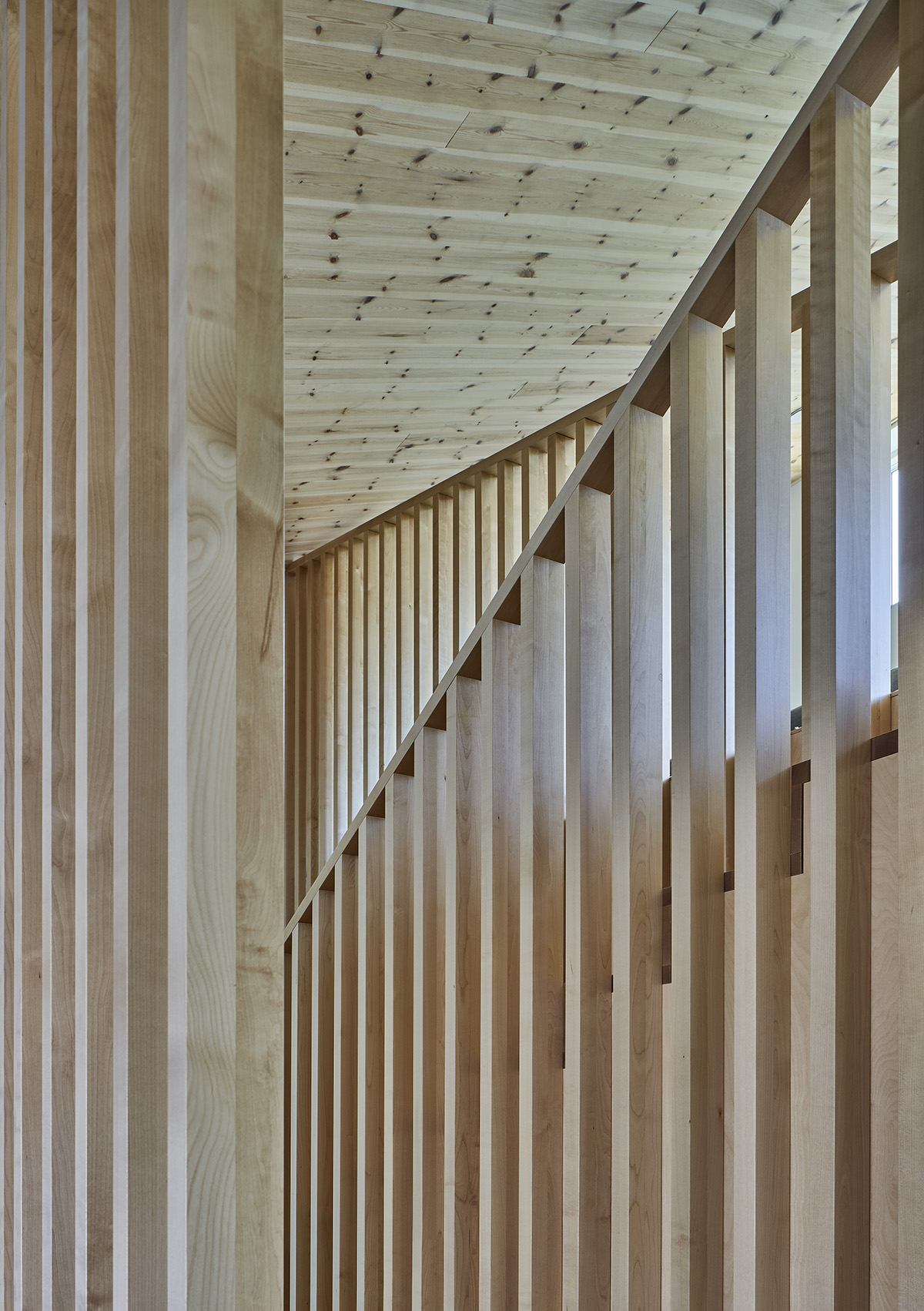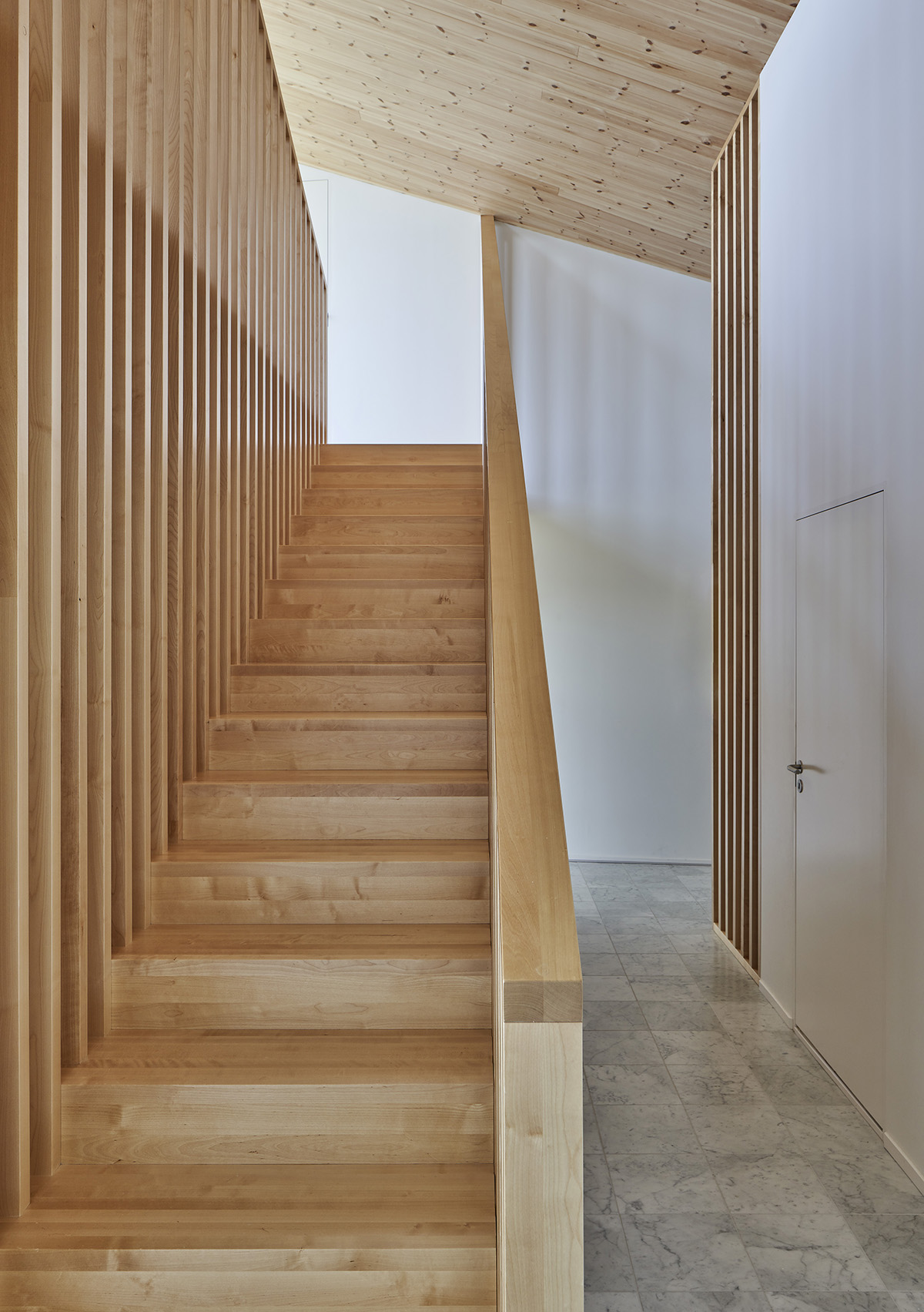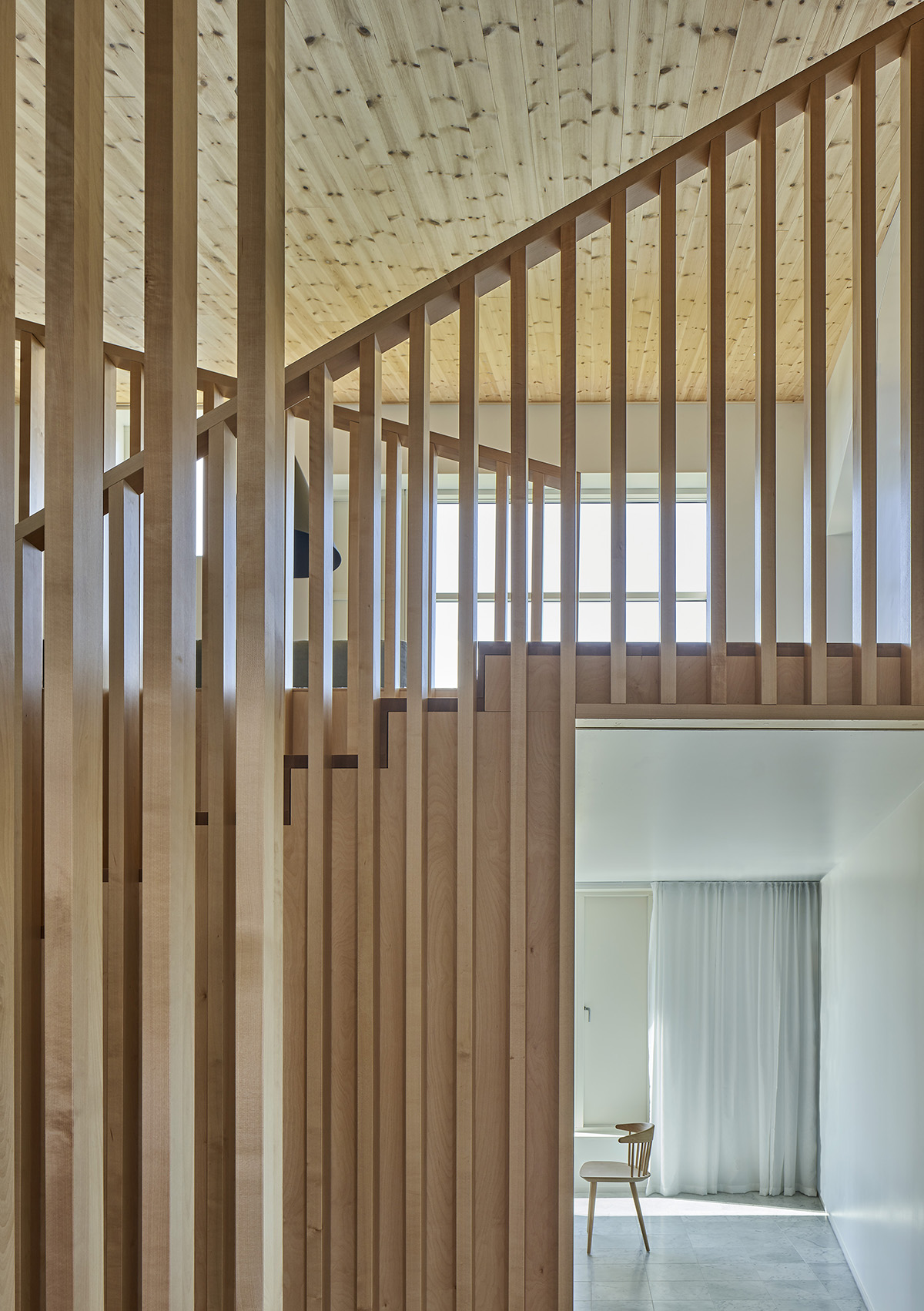 The kitchen is accessed via one of the two openings at either end of the house's stairway.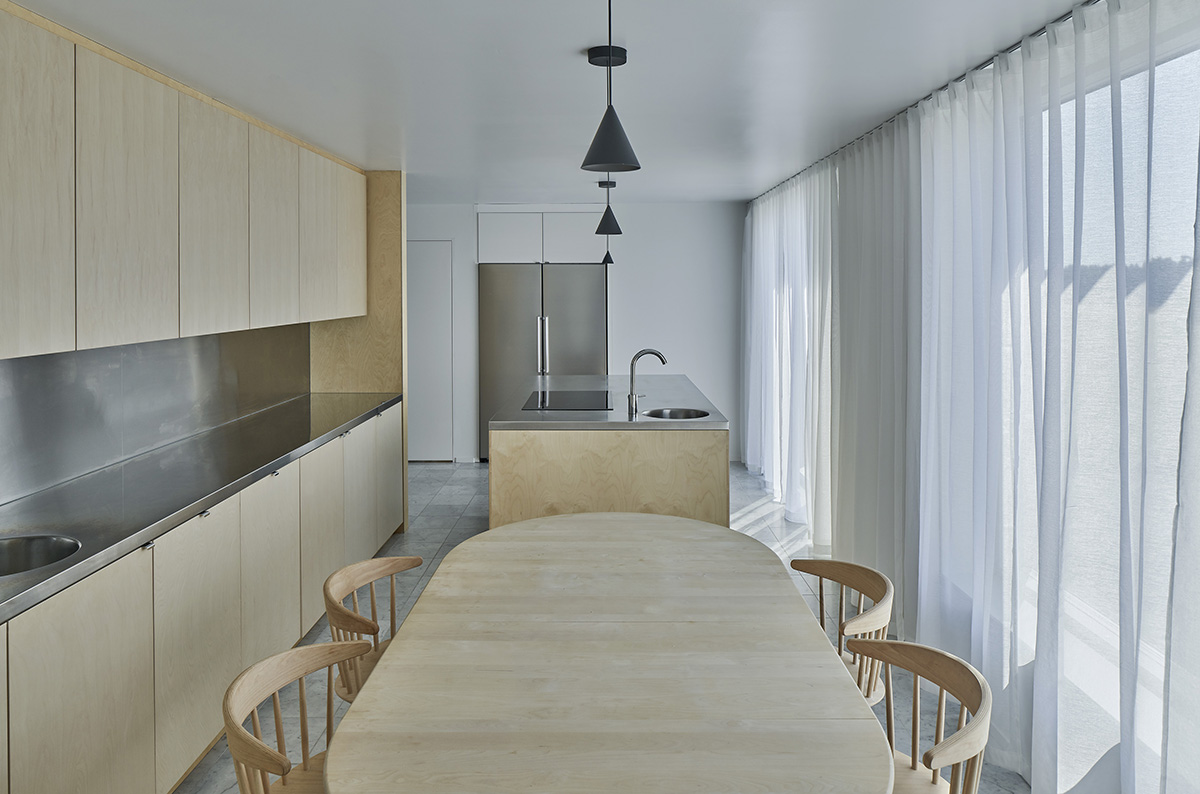 The kitchen, with kitchen island, on the ground floor.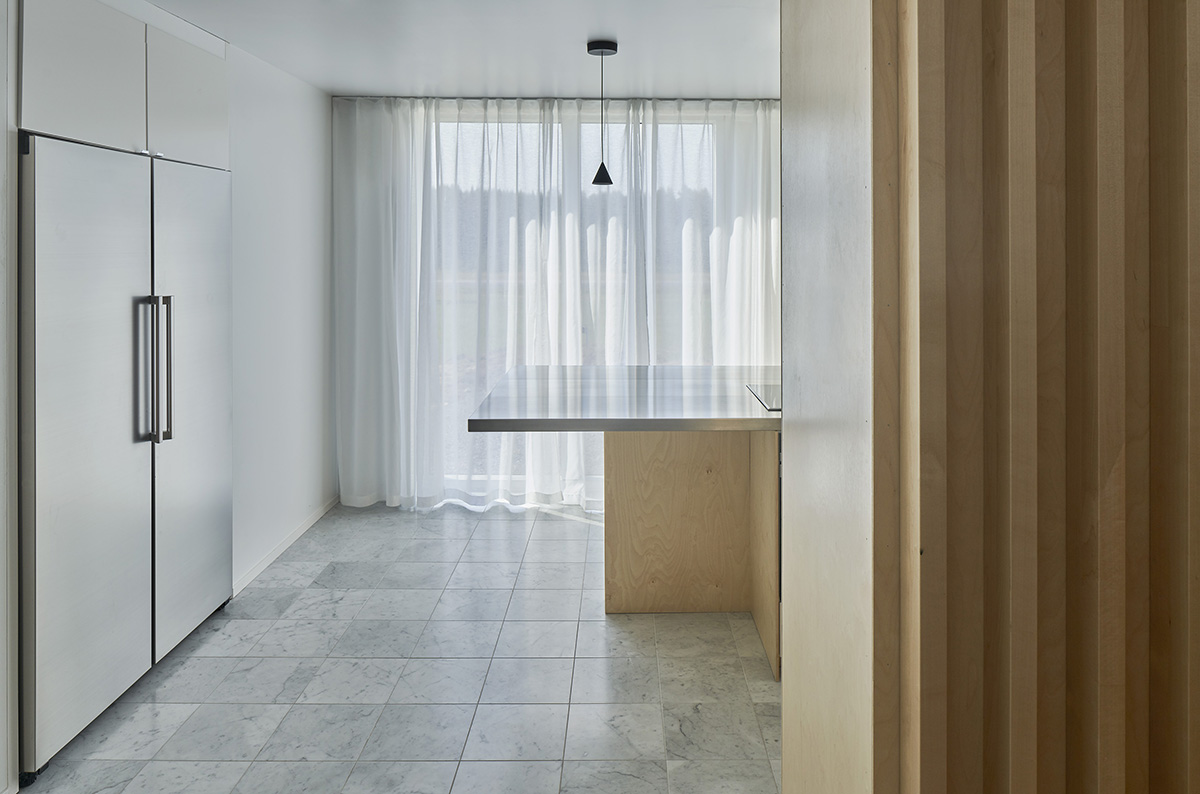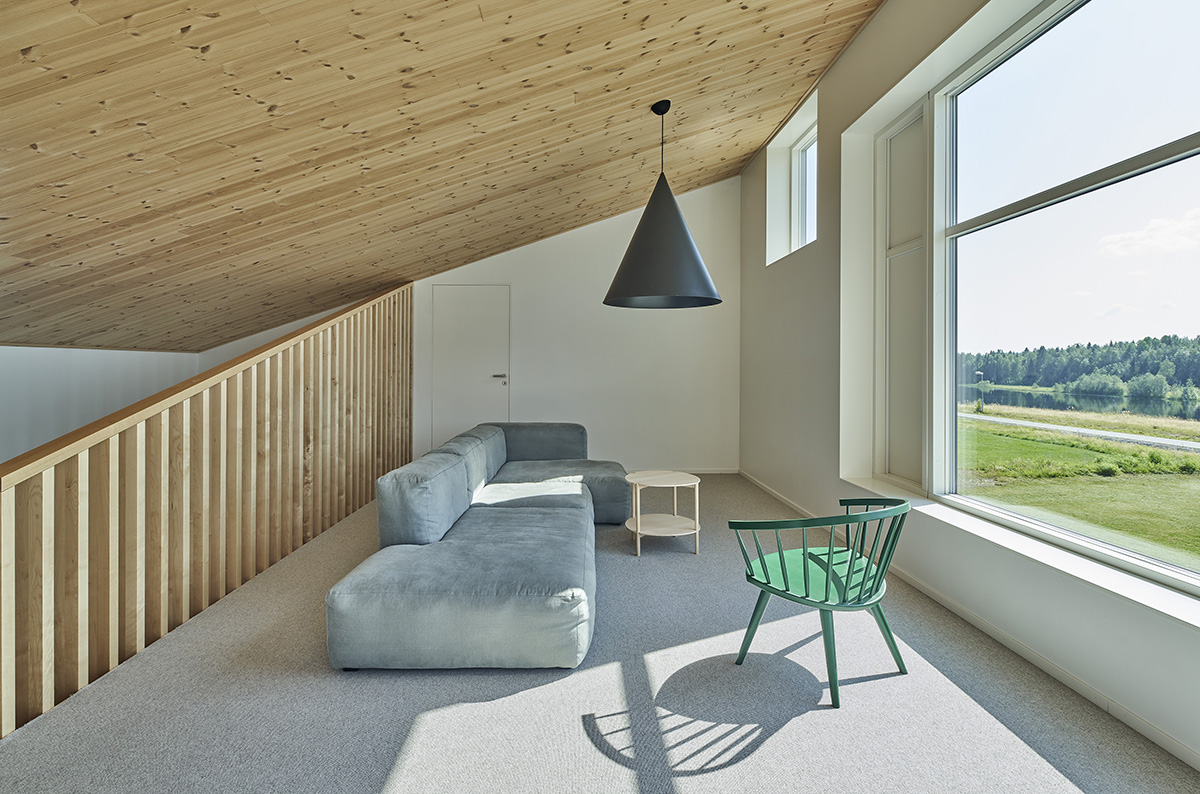 The first floor living room with views of the Lule älv river.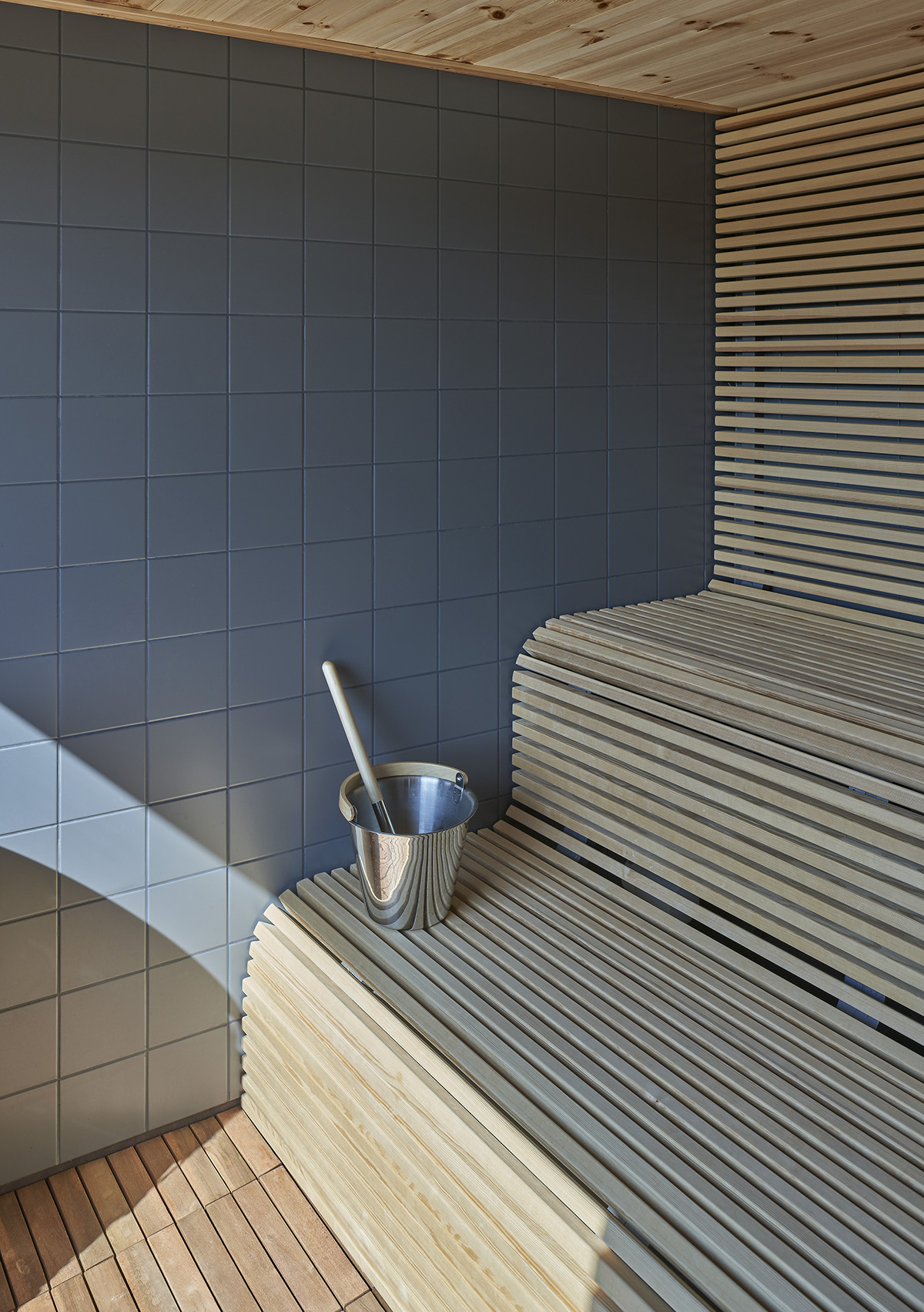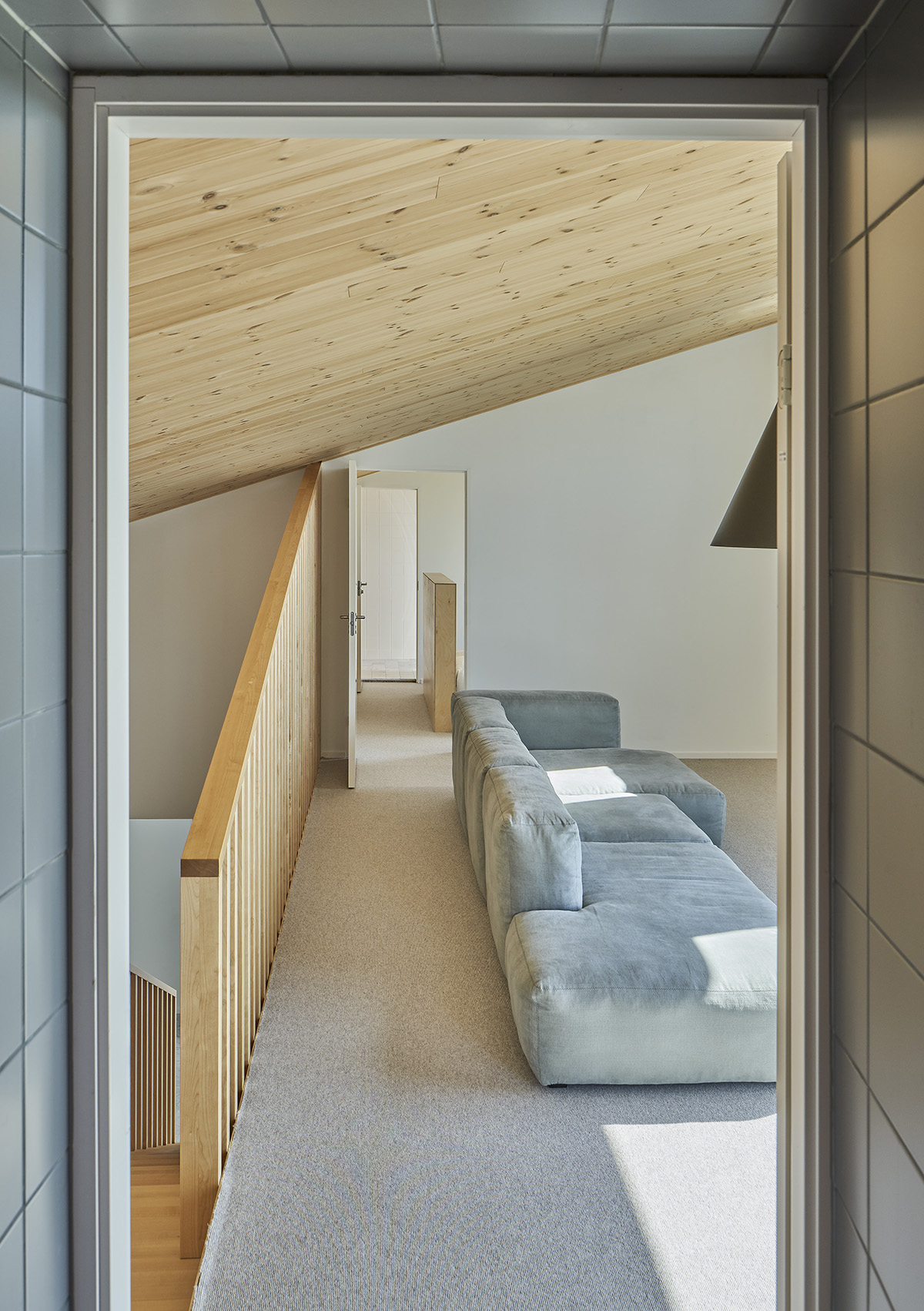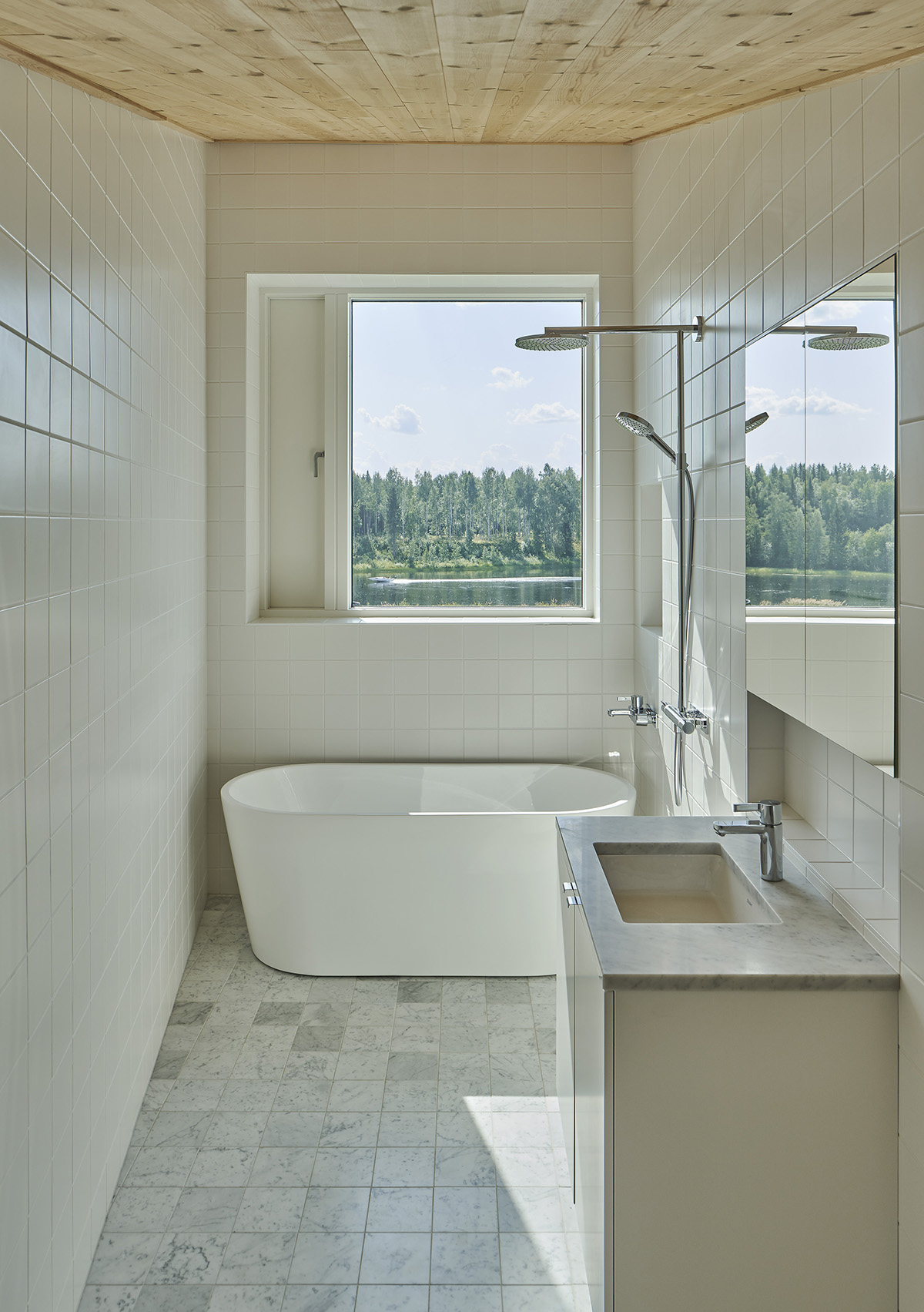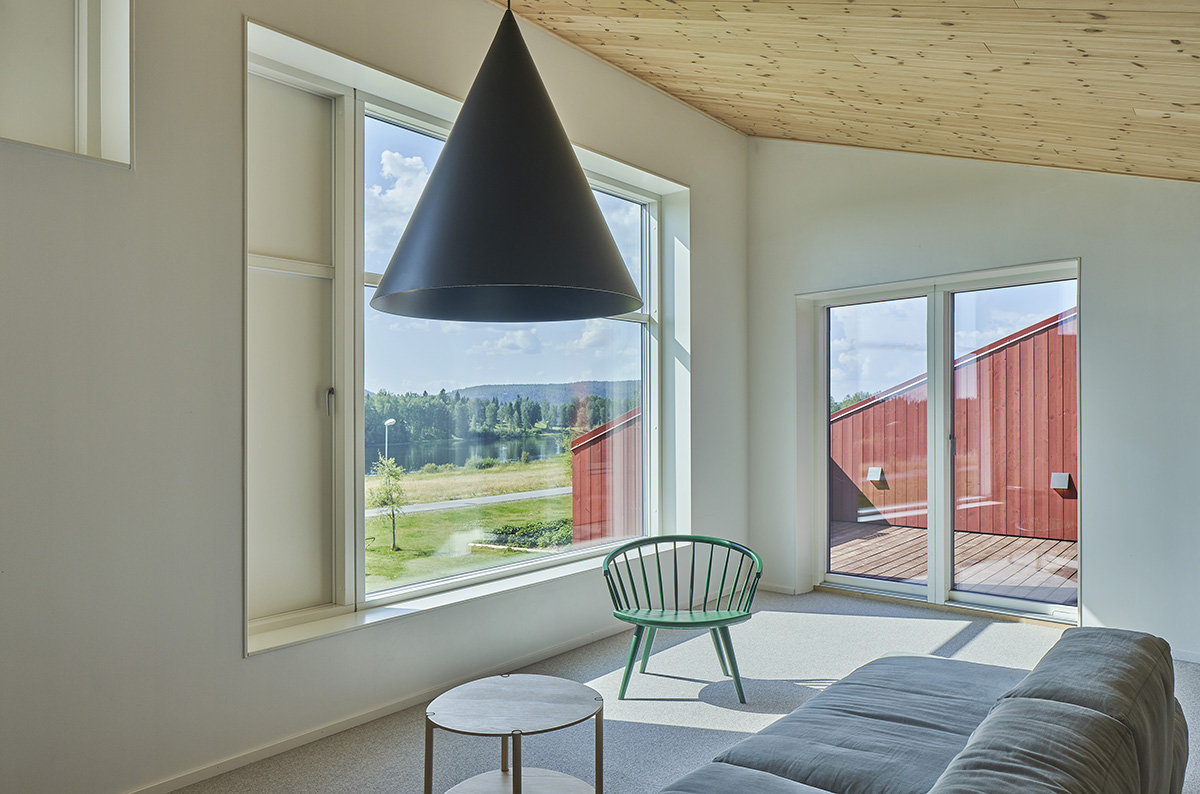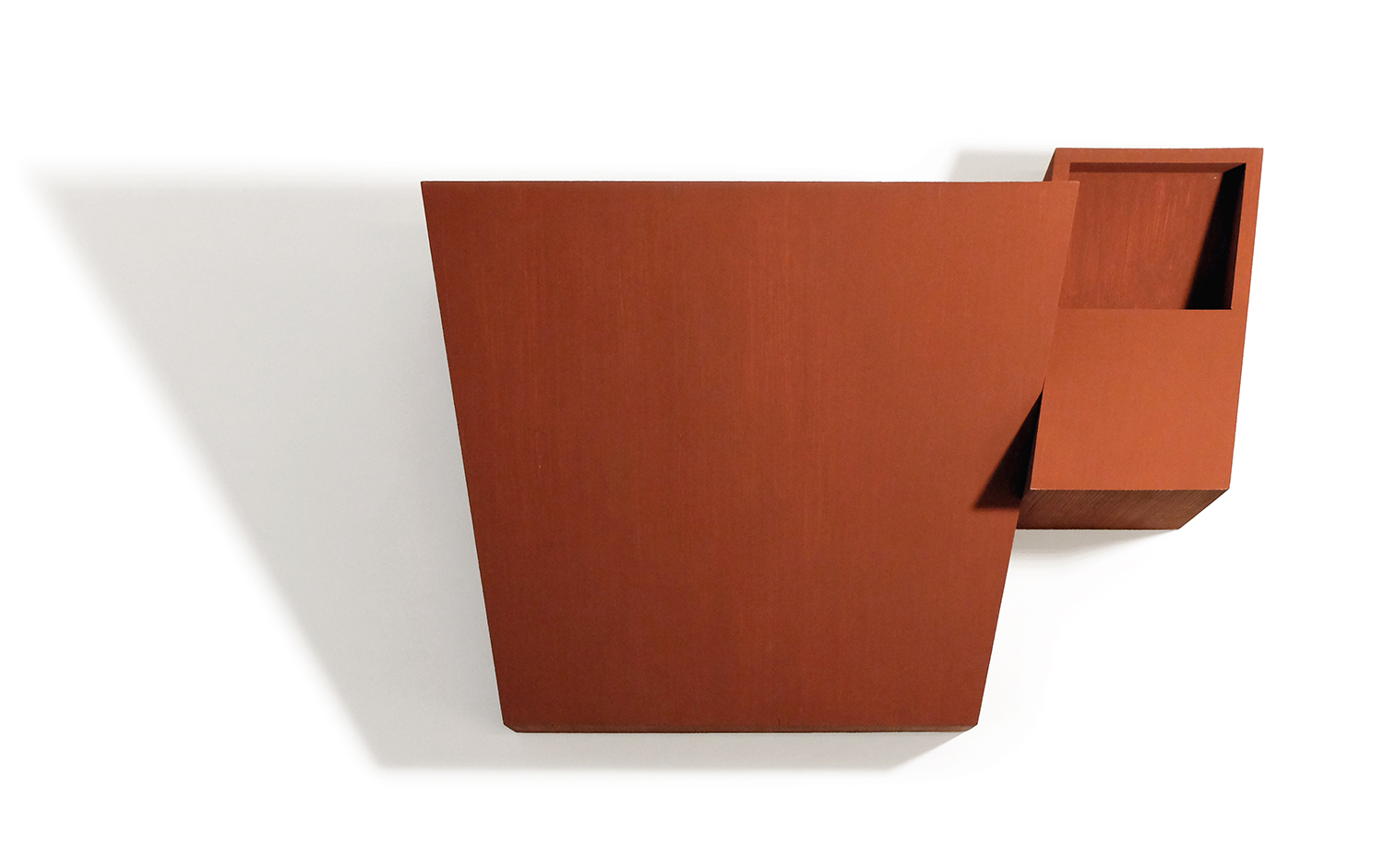 Biography
Claesson Koivisto Rune is a Swedish architectural partnership, founded in Stockholm in 1995, by Mårten Claesson, Eero Koivisto and Ola Rune. Begun as an architectural firm, it has since become an internationally-acclaimed, multi-disciplinary office with an equal emphasis on both architecture and design.


http://www.claessonkoivistorune.se/
More design from Claesson Koivisto Rune: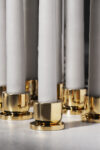 Bijou Candlestick The Candlestick Bijou is designed by the internationally successful design studio Claesson Koivisto …