16 October – 20 November 2021
Almost 30 years ago, Mårten Claesson, Eero Koivisto and Ola Rune founded what would become one of Sweden's most internationally renowned architecture practices. Since then they have received more than 90 awards for their architecture and design as well as becoming the first Swedish practice selected for the international section at the Venice Biennale of Architecture, in 2004. In 2020, HM King of Sweden Carl XVI Gustaf presented them with The Prince Eugen Medal for outstanding artistic achievement in architecture.
This retrospective exhibition presents, for the first time, a thorough overview of the studio's architectural production, including 40 scale models generated during the preceding 27 years of work.
The exhibition design is by Claesson Koivisto Rune, graphic design by Henrik Nygren Design, photography by Åke E:son Lindman and others.
Introduction, exhibition catalogue, by Isabella Nilsson, Permanent Secretary for The Royal Academy of Fine Arts
Articles, exhibition catalogue, by Zoë Ryan, Art Institute of Chicago and Kieran Long, ArkDes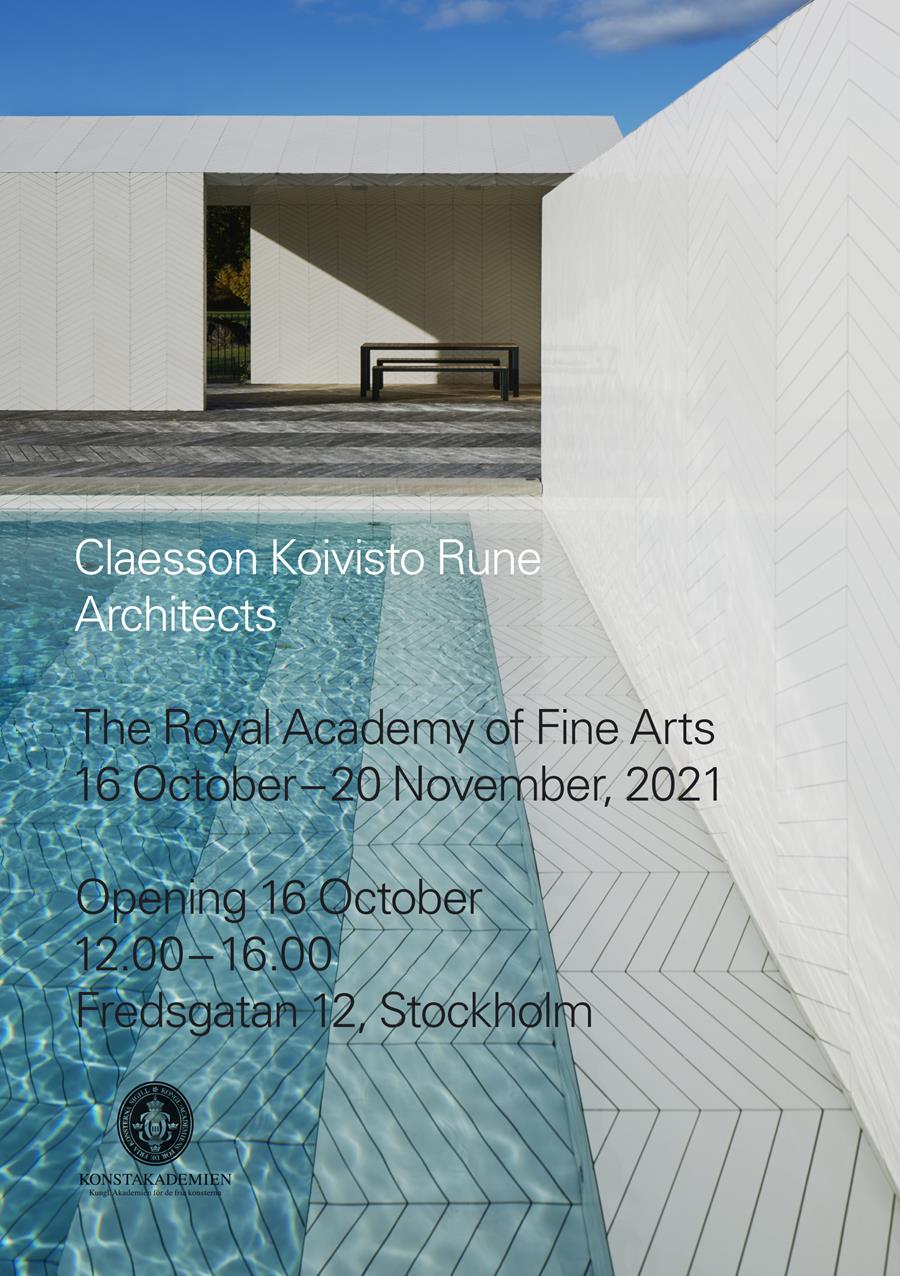 CLAESSON KOIVISTO RUNE
ARCHITECTS
October  16  –   November 20
The Royal Academy of Fine Arts
Fredsgatan 12, Stockholm
Tel. (+46) 08-23 29 45
Opening hours:
Tuesday   –   Friday 11:00   –  16:00
Saturday 12:00   –   16:00
Vernissage: October 16, 12:00   –   16:00
Biography
Claesson Koivisto Rune is a Swedish architectural partnership, founded in Stockholm in 1995, by Mårten Claesson, Eero Koivisto and Ola Rune. Originally started as an architectural firm, it is now an internationally-acclaimed, multi-disciplinary office with an equal emphasis on both architecture and design.