Add one, add two, or welcome a whole herd of soft, puffy, and easily rearranged furniture pieces. Claesson Koivisto Rune's Uno is a friendly reminder from nature in three sizes: Small, Medium, and XL. Of course, you can sit on this mushroom resembling piece of furniture. Or use it to stretch out, or as a backrest when sitting on the floor. Uno will cater for old and young in whatever public or private space that craves for flexible and easily reorganized furniture.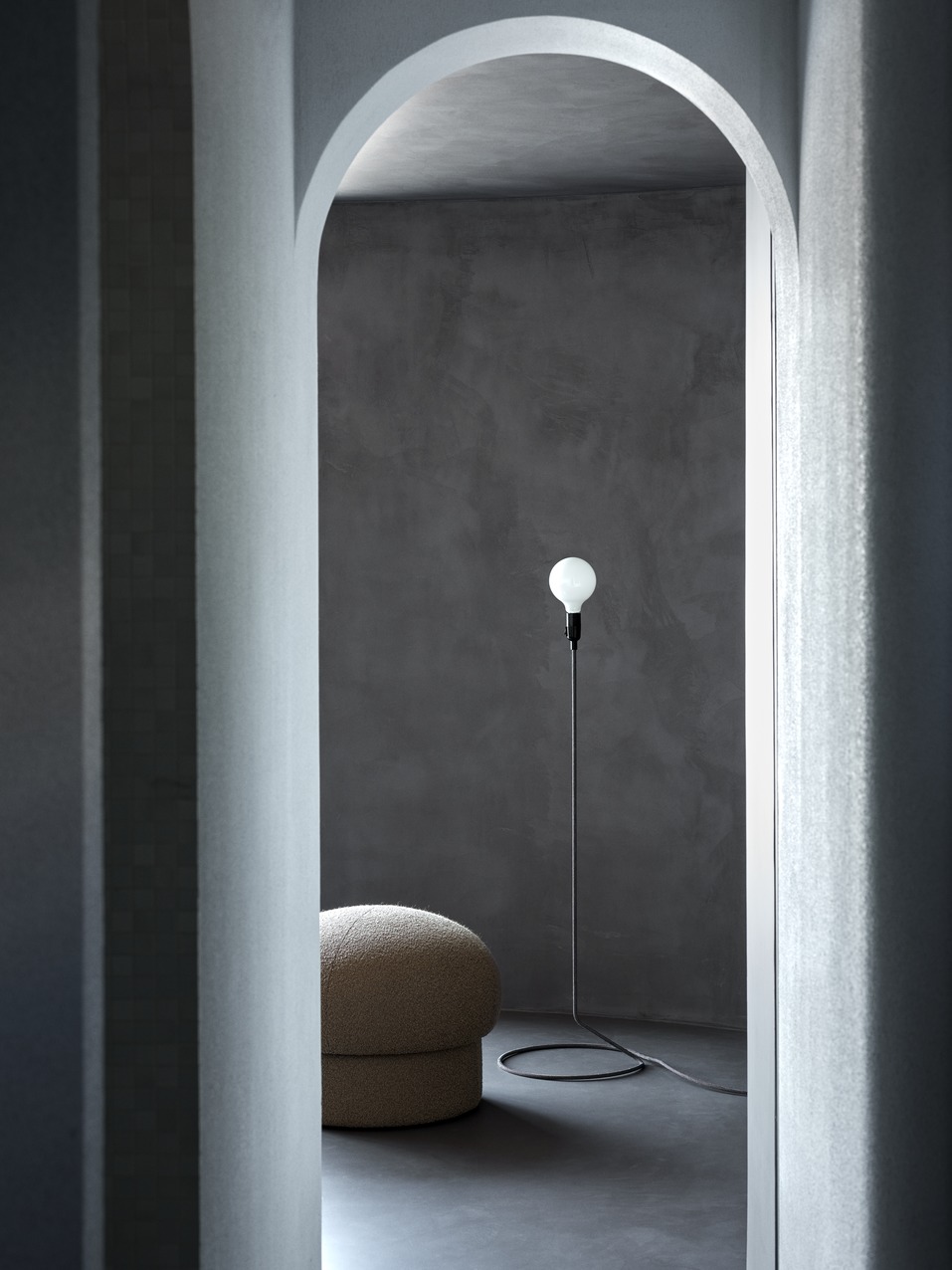 If furniture typologies have been stuck in rigid forms for too long time, we are now craving for new and open-minded approaches. Say welcome to a flexibility that allow for spaces to be born again and again. And also, to furniture endowed with character that will bring to life any kind of interior with objects that are almost alive. The roundish structure of Uno is soft to the touch and will yield a happy environment with earthy colors in cream, brown, and green: both as a single item and as a whole group. Uno is Japandi design at its core: Scandinavian minimalism combined with full-blown Japanese tactile craftsmanship, and a hallmark of the Swedish architecture and design studio Claesson Koivisto Rune.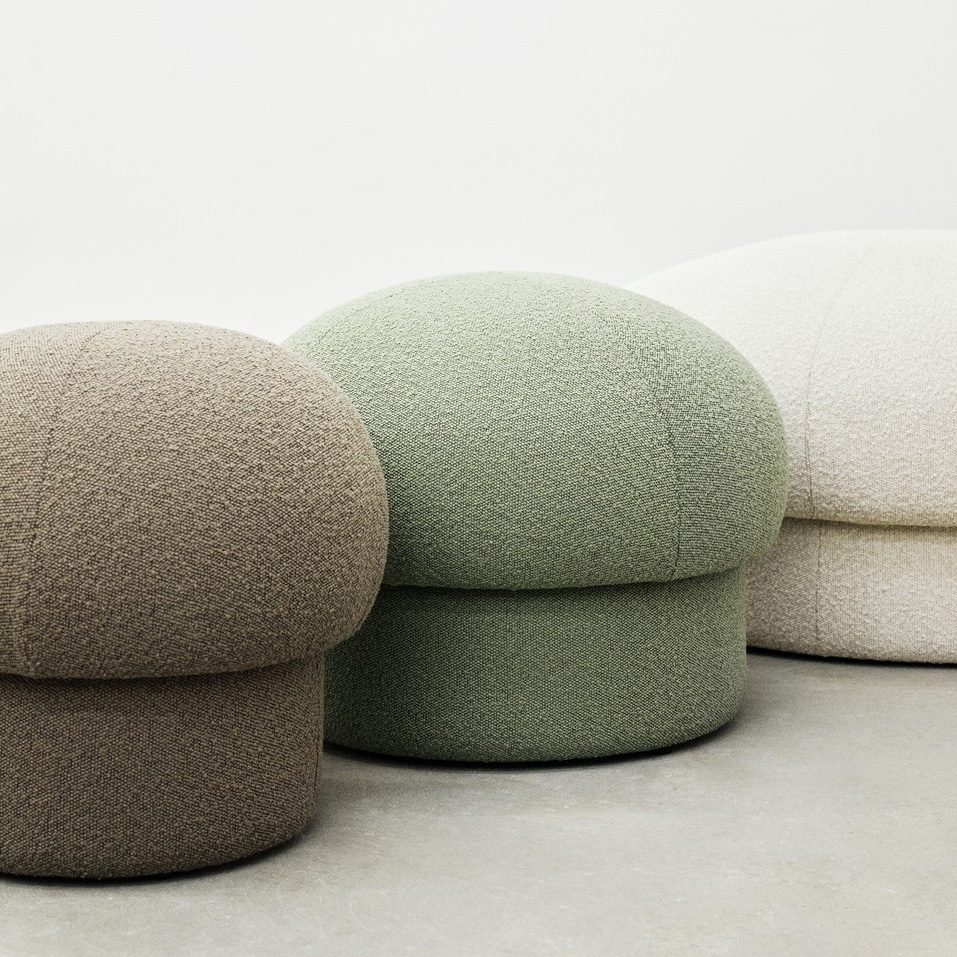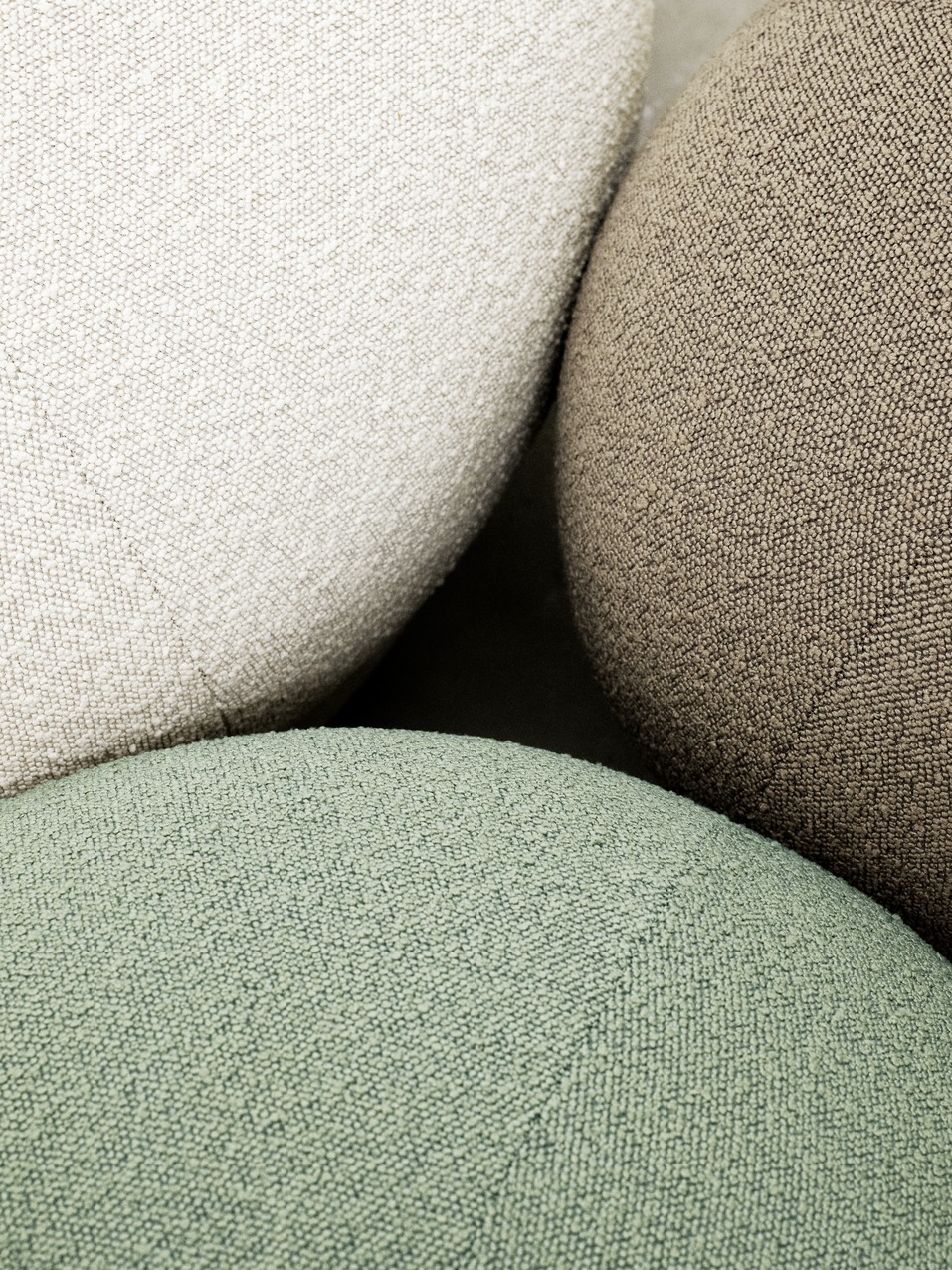 'Uno was designed for a hotel where flexibility is of paramount importance' says Eero Koivisto. 'Perched on a seating without backrest, as in the Far East, you will also adopt a more active body language.' Eero Koivisto notes that benches and stools are a common feature in Japan, not the least in restaurants and bars, and they impose an attentive seating position, which contribute to vibrant discussions.
Uno is no exception to care and attention to details. A finely crafted structure in wood supports a padding material of different density: firm yet soft. And there is an obvious pragmatism in how easily the pouf can be moved around, and how the recessed base allows for the foot when raising up from a seated position. Uno will let both homes and public spaces be furnished in new ways. We do sit differently, closer to the floor, bringing kids and grown-ups together, in a way that was quite rare in the past. Furniture pieces that allow for a new flexibility are direly in need. 'Design objects needs to be friendly, not hard, sharp, or aggressive,' says Eero Koivisto, 'design should make you comfortable and at ease.'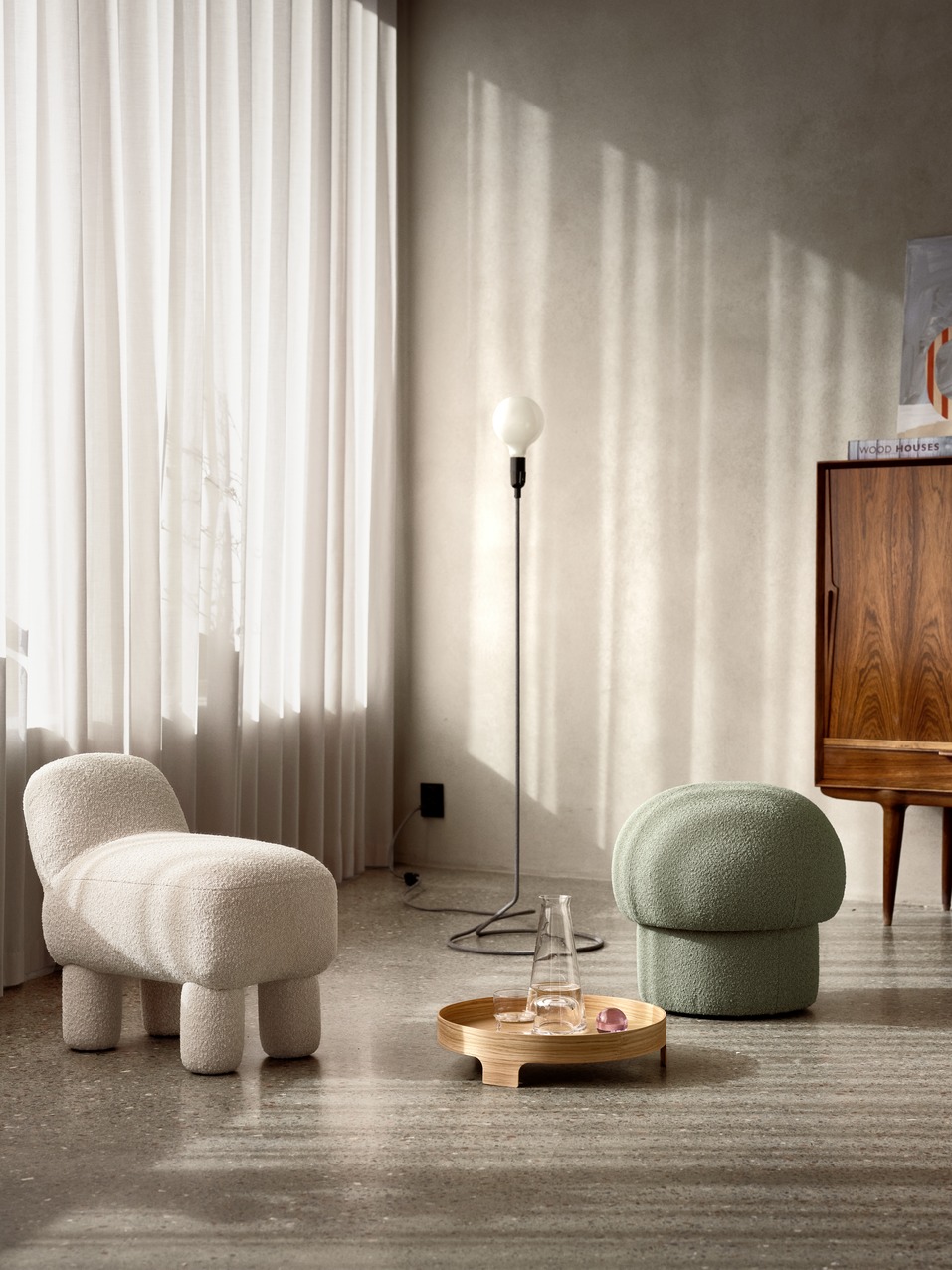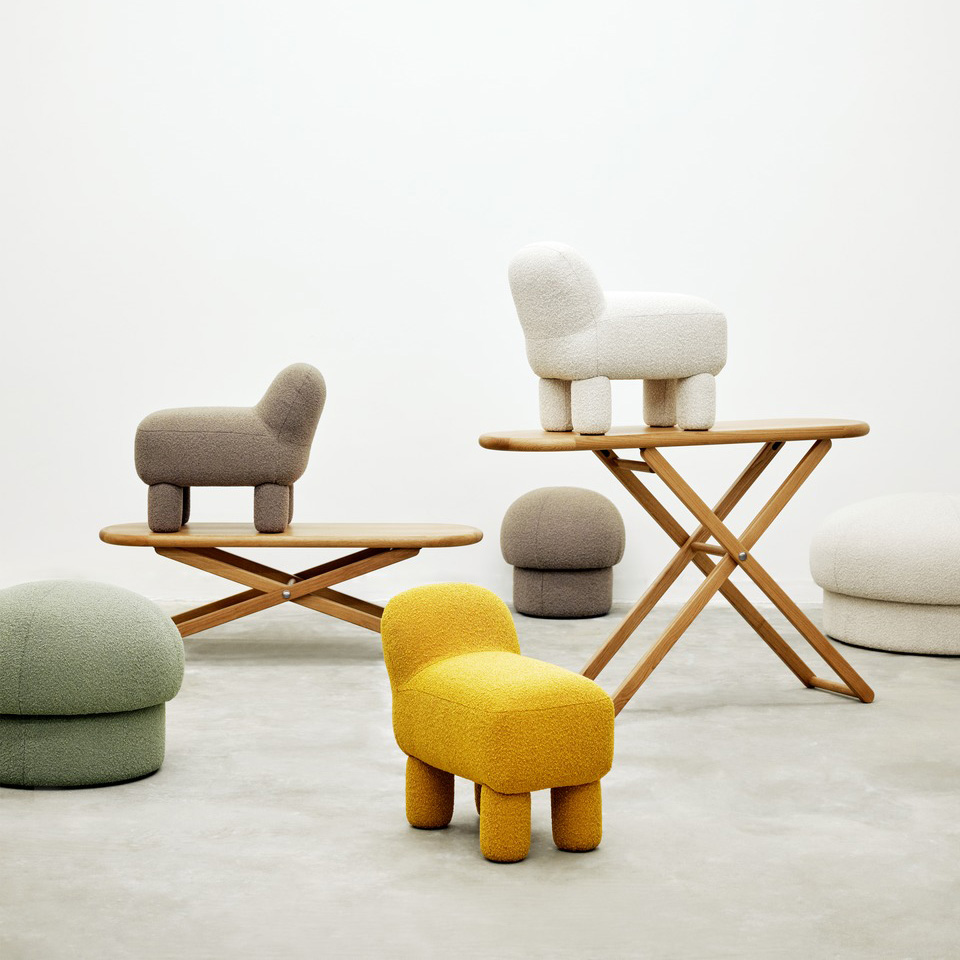 More design from Claesson Koivisto Rune:

Alba – oak / whitepigmented ash veneer design by Claesson Koivisto Rune The beauty lies in the simplicity …