Shelf is a range of tables designed by Claesson Koivisto Rune. Shelf is a modern table with an extra shelf and is characterized by its rounded corners, which distinguishes this table from tables with sharp corners.
"In order to create a contemporary version of a table with shelves we used the same technique as in the sofa Minima, namely a very thin frame" says Eero Koivisto, of Claesson Koivisto Rune.
"Our sofa family Minima was very positively received, and Shelf with its Italian inspired design fits perfectly with Minima" concludes Eero Koivisto.
Design Claesson Koivisto Rune.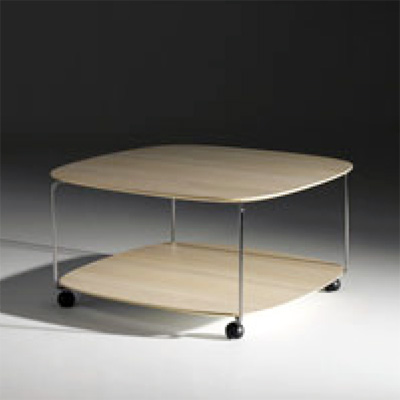 Web: www.offecct.se Blog: blog.offecct.se Facebook: facebook.com/offecct
Twitter: twitter.com/offecct