Room divider PLAYWALL
The room dividing system PLAYWALL is the follow up to the successful sofa system Playback. With a multitude of choices of colour, textile and add-ons, Playback is greatly appreciated for the ways it allows you to customise its design. With the introduction of PLAYWALL, you will get even more choices. PLAYWALL features an add-on acoustic screen system which allows you to build rooms within rooms. With a table, PLAYWALL will turn in to a very comfortable alternative to your ordinary work place.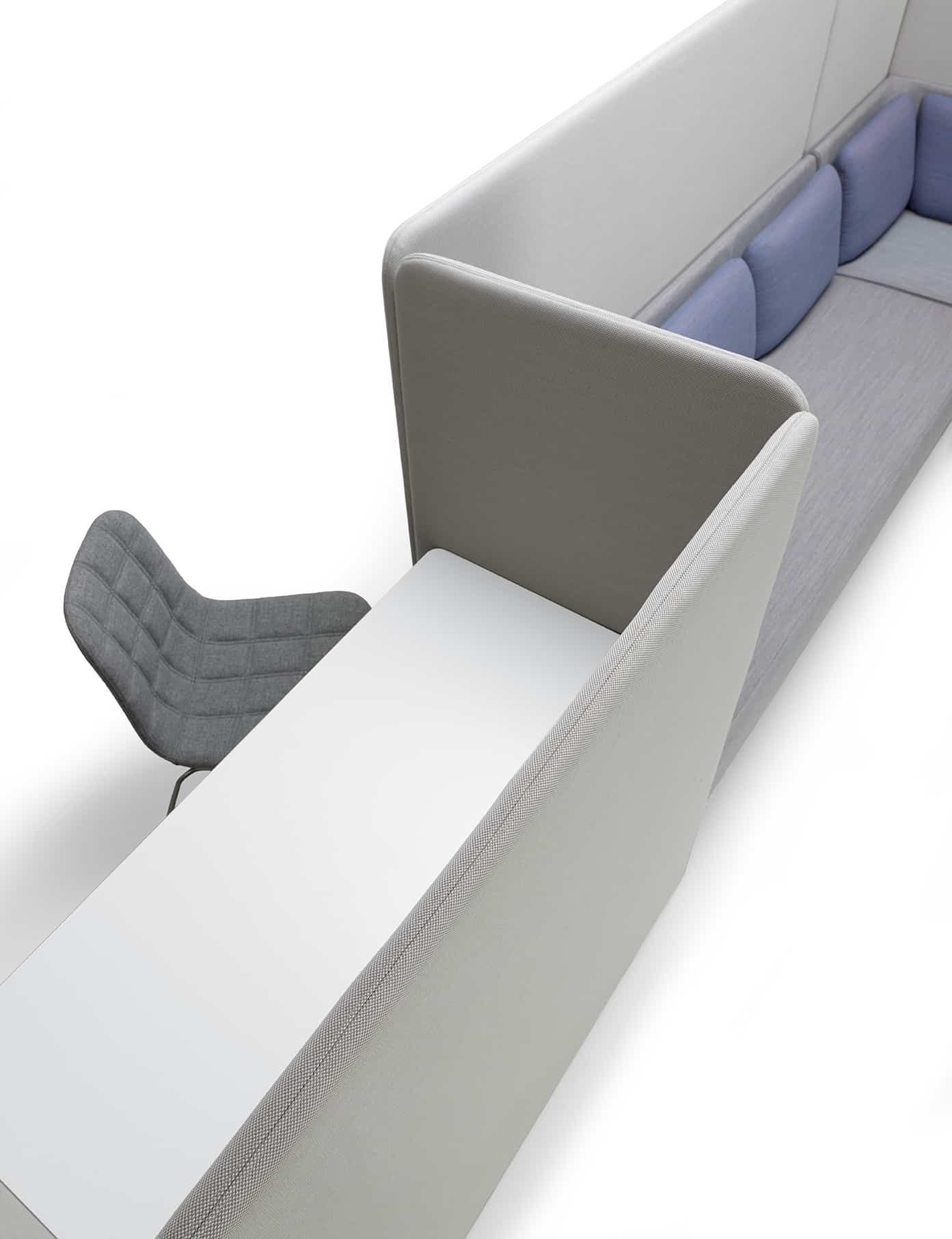 PLAYWALL is a free standing, buildable system which makes it usable for different kinds of interior solutions. It gives architects and decorators total freedom to compose according to need and taste. PLAYWALL can be used not only for Playback but for many sofas and tables in the collection.
– If Playback is the parent, PLAYWALL is the child. It's a natural progression of the Playback sofa, a room dividing system that offers a lot of creative solutions. It started with the adjustable pillows on Playback and by listening to the needs of the market it has continued to develop over the years. It first got an add-on corner part, then armrest, and now finally an acoustic divider which will enable you to build environments in any public space. The new add-on desk will offer people a new and relaxed area to sit and work. We named it PLAYWALL because you can truly play around with the dividers just as you like. It's a fun and simple system, says Eero Koivisto.