Claesson Koivisto Rune slice and dislocate to 'double' the box in recently completed Swedish beach house project.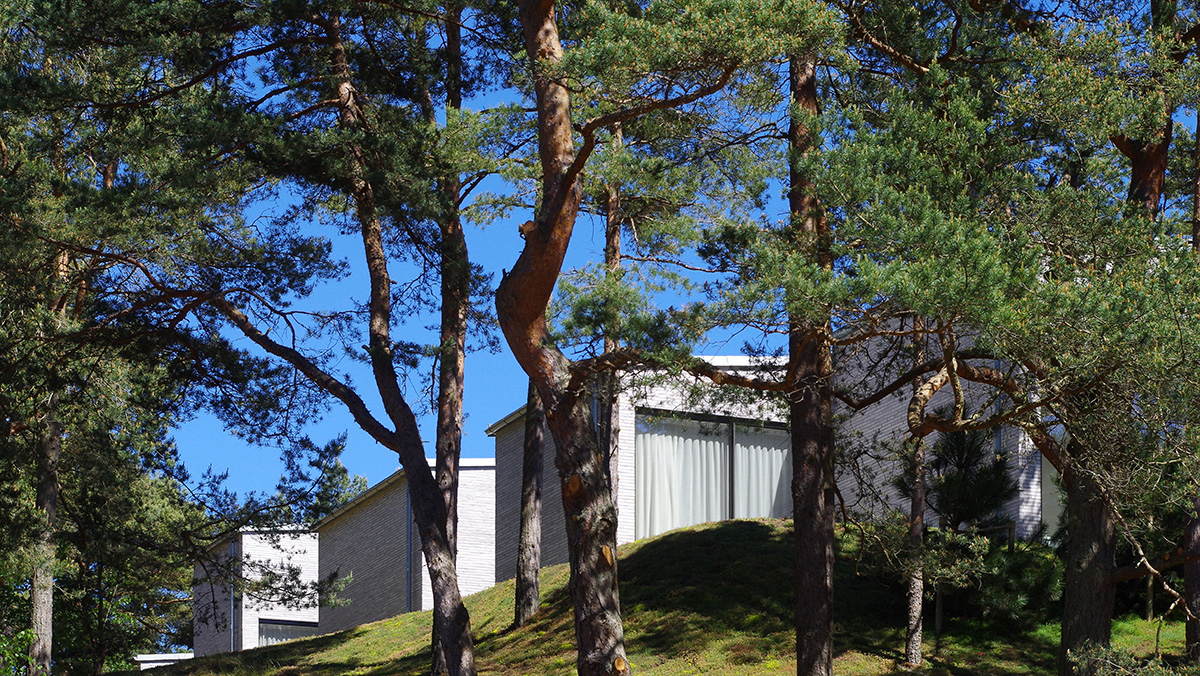 Hidden just on the tree-line, behind a sandy ocean beach, the topography of the plot is characterised by soft undulation as it is formed by sand dunes conquered by vegetation.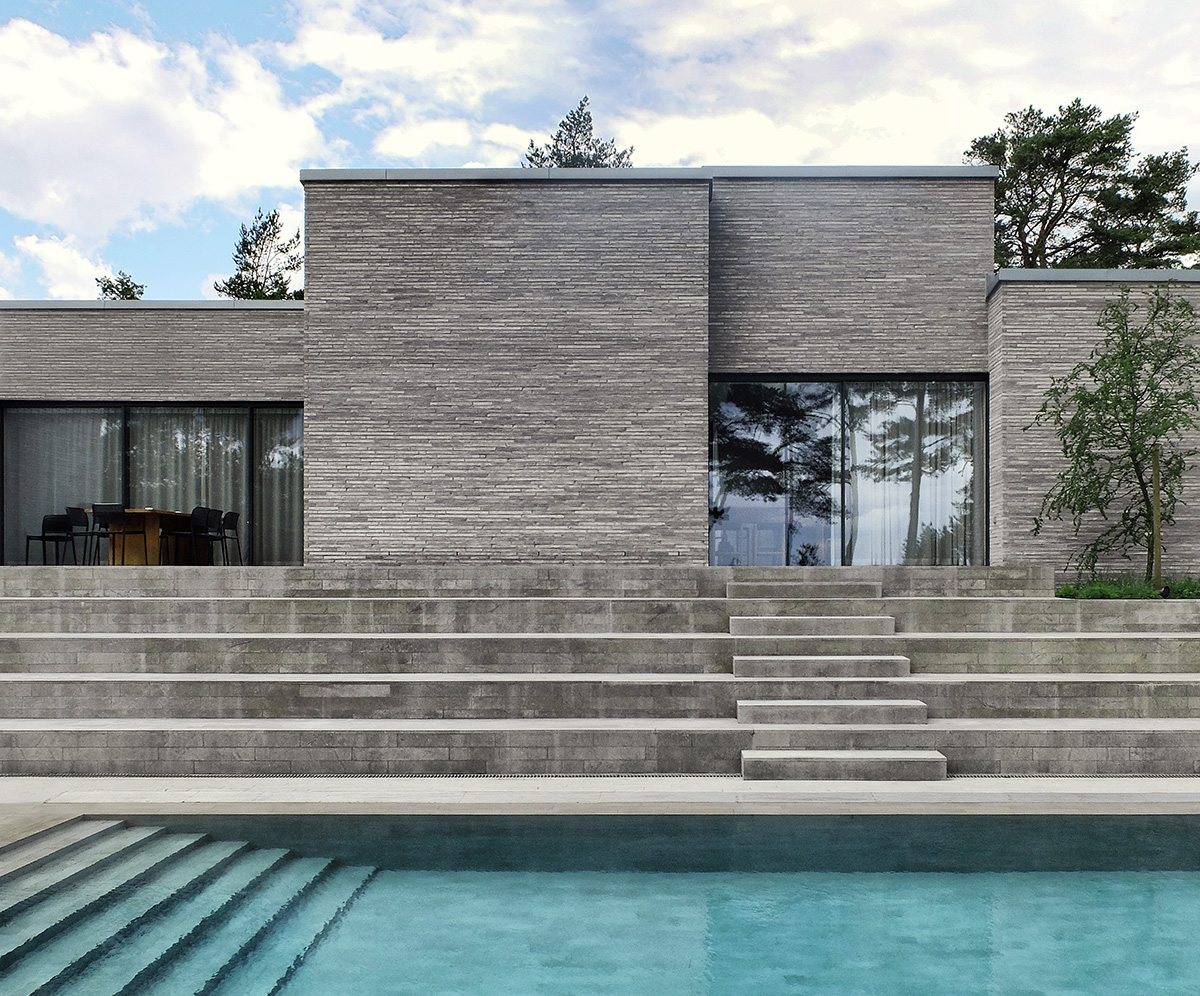 Stairs and levelled terraces were necessary for the approach to a house that would touch this nature lightly.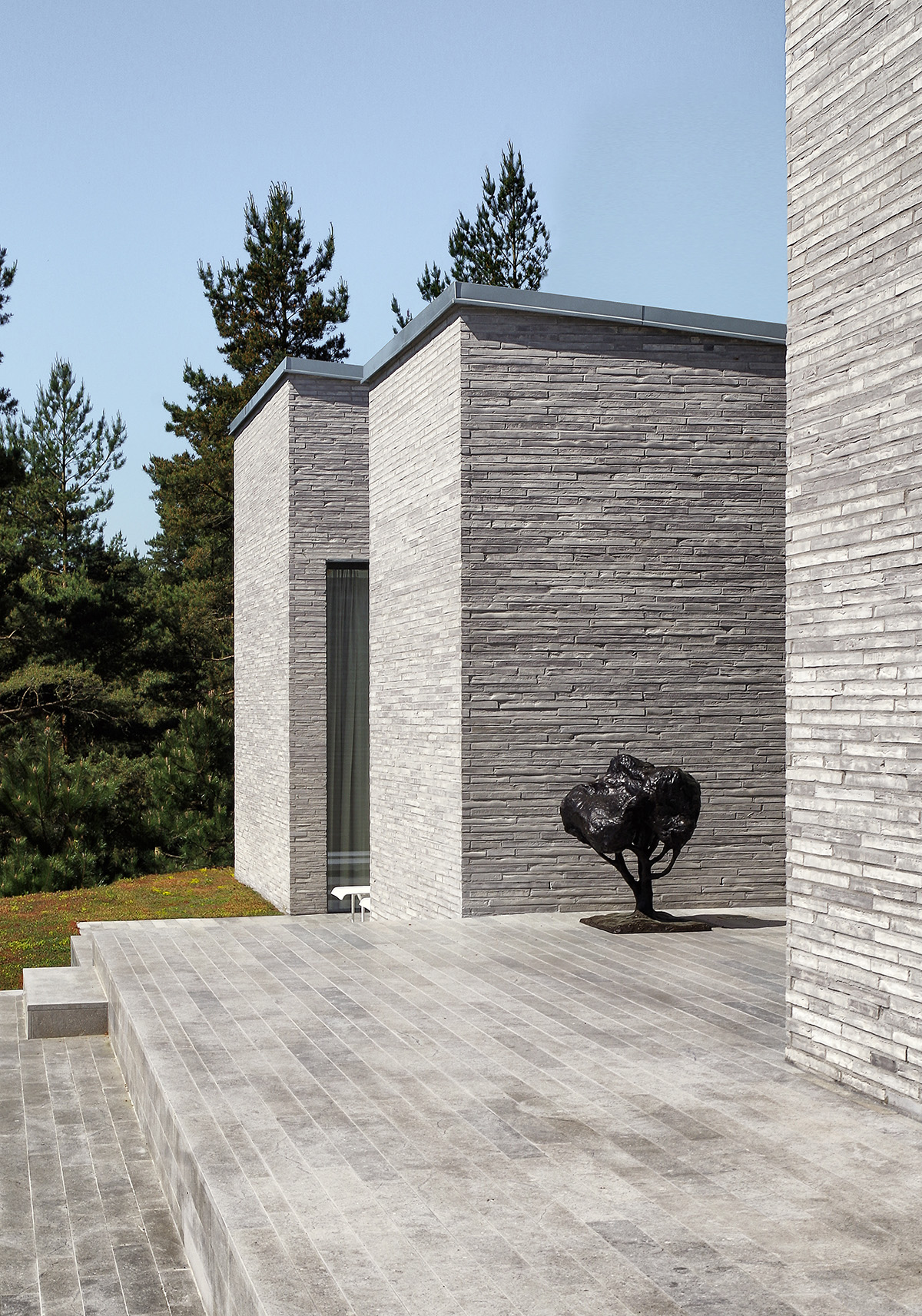 The building allowance was a mere 170 sq m but the wish was for a 340 sq m house. How to double the area while still adhering to the regulations?
Besides the size of the house, another requirement in the brief was for maximum privacy while maintaining contact with the beach and the horizon. Or, in other words, great views from inside but little visibility from outside. And the house itself should blend in with its setting as best as possible.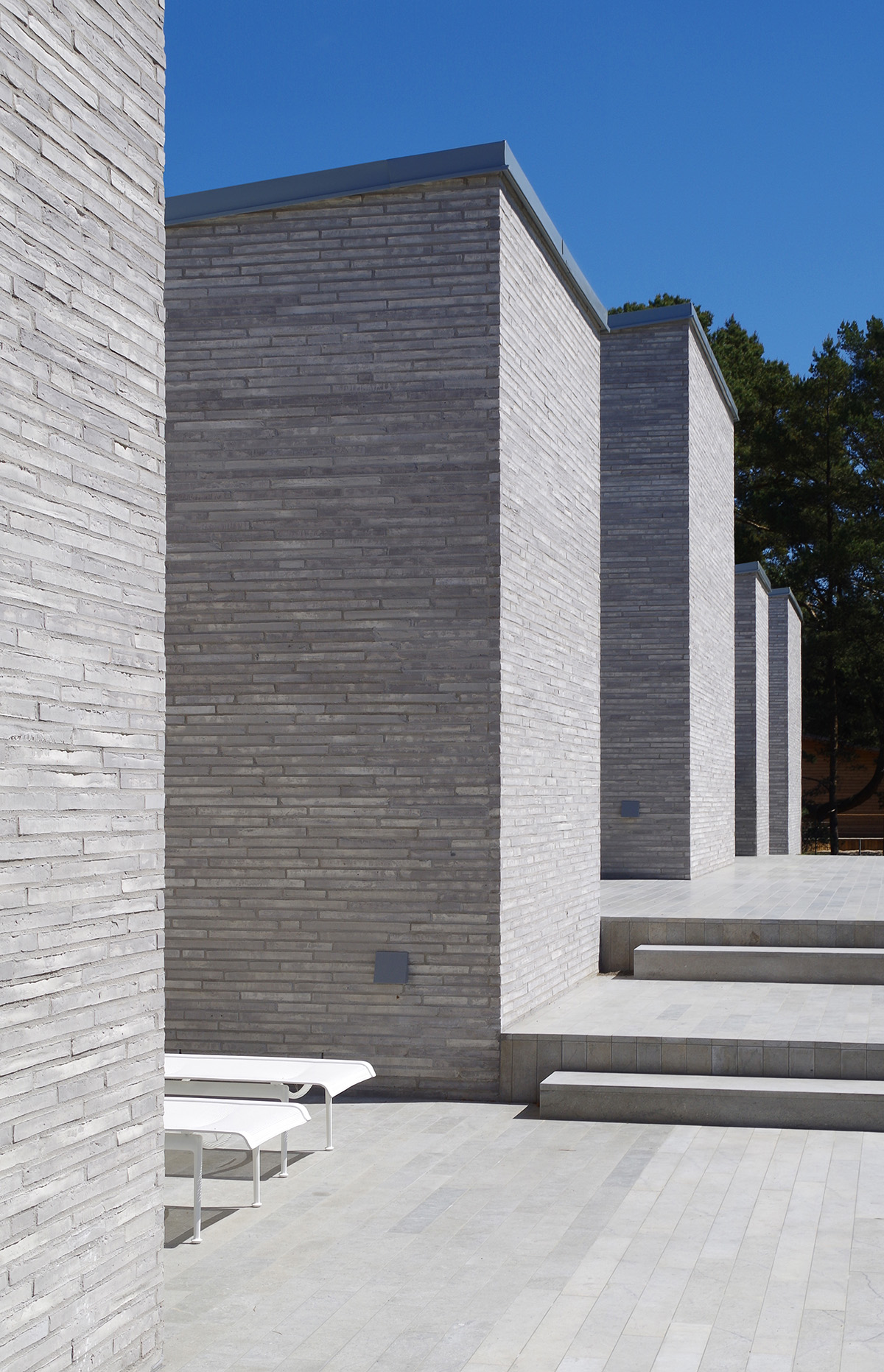 The solution came with an imaginary slicing up of an elongated box and dislocating of the parts in alternating, parallel order. Thus, ending up with a number of outwardly open courtyard terraces – one in each gap. In principle, like the camshaft in a multiple-piston engine. In the façade, each protruding box is a closed wall while full glazing is used inside the courtyards – sometimes at their deep end, sometimes sideways facing. Besides framing each view, the outlooks become very private.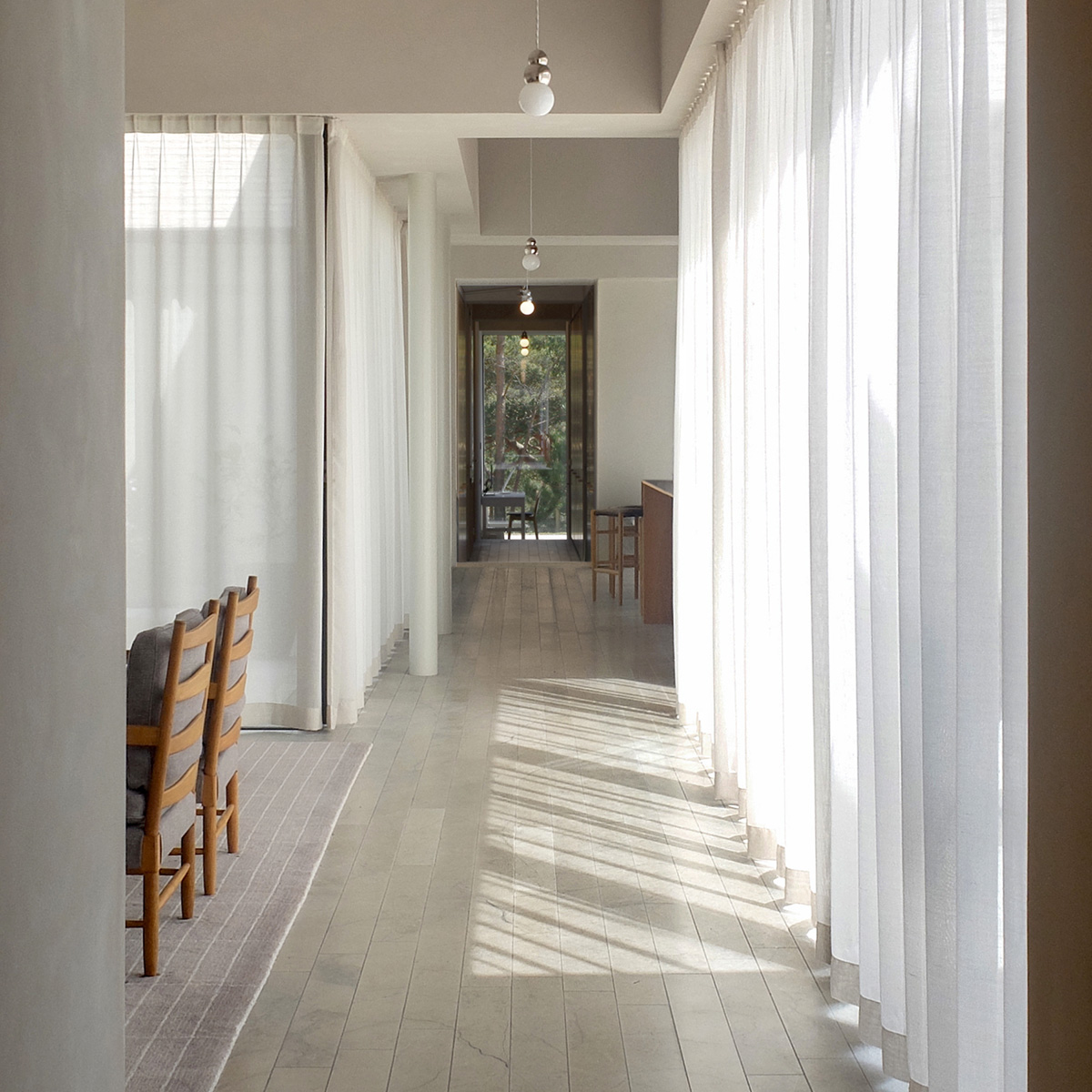 The house has the appearance of a series of individual boxes that in reality is one interior connected via a 40-metre-long, end-to-end, central communication axis – functioning like a corridor, but in each space a part of the room.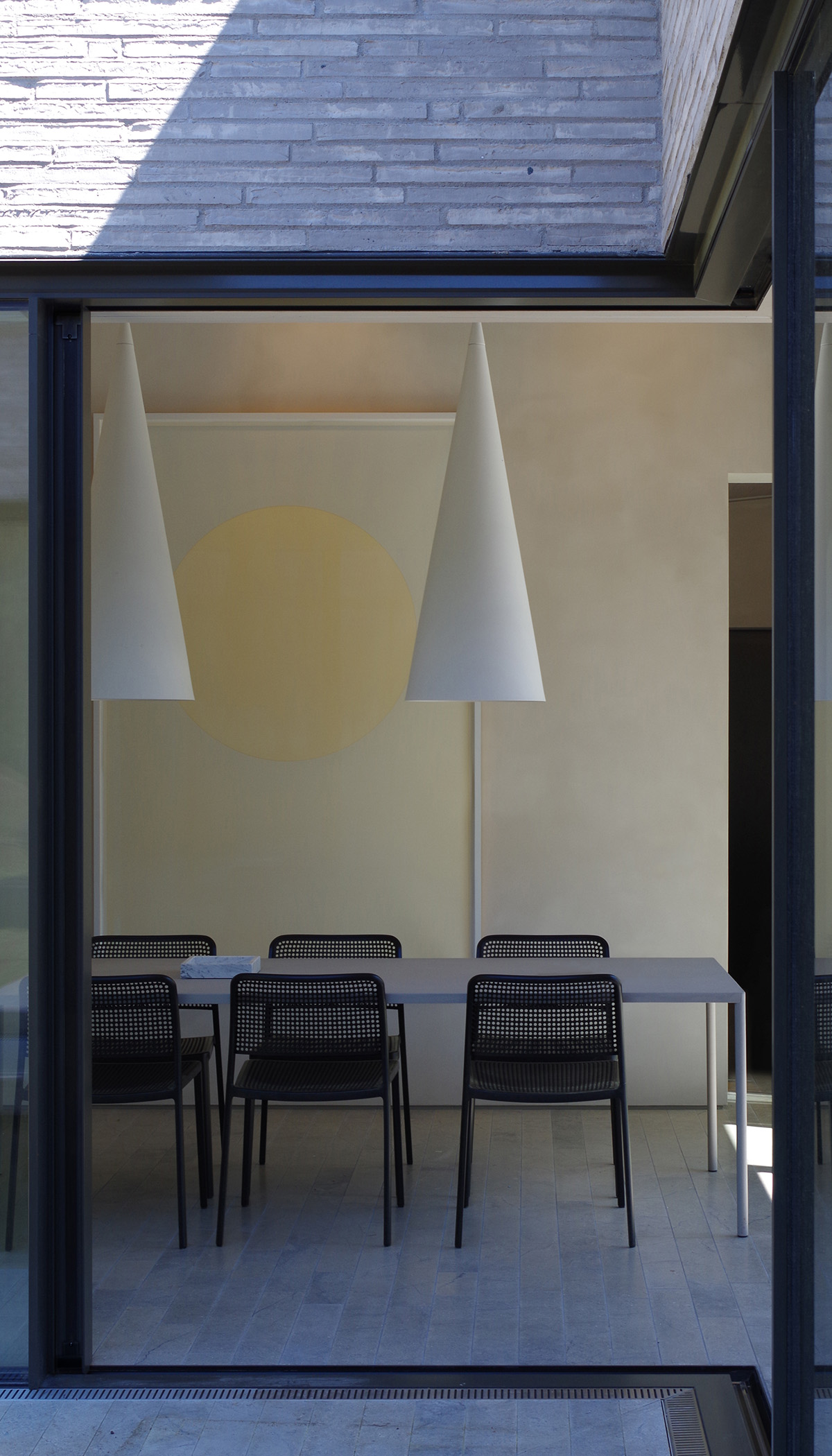 The internally glazed courtyards are perceived as a continuation of each indoor space, doubling the experienced space. Weather permitting, they can be opened up to a very large extent to actually become continuations of the rooms.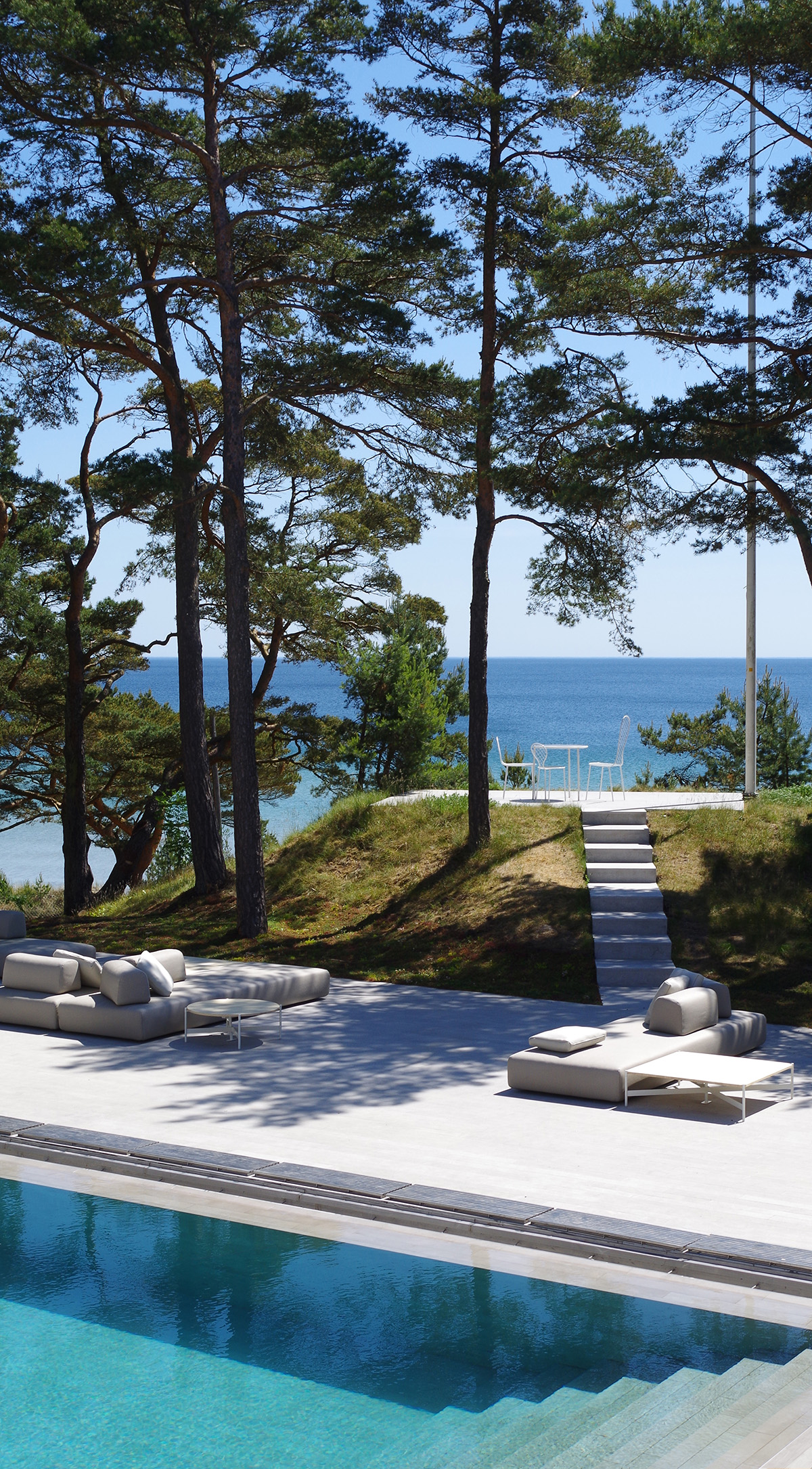 Claesson Koivisto Rune is a Swedish architectural partnership, founded in Stockholm in 1995, by Mårten Claesson, Eero Koivisto and Ola Rune. Begun as an architectural firm, it has since become an internationally-acclaimed, multi-disciplinary office with an equal emphasis on both architecture and design.