Little Matilda expands her horizons
Mårten Claesson's idea, which was born one beautiful vacation day in Skåne, inspired architects, designers and not least, many people in the furniture industry. The sources of this inspiration were the bright and curious eyes of tanned and happy children and in particular, the eyes of a little girl named Matilda, which is reflected in the Matilda furniture range.
A chair and a table have grown into a full furniture range
Ahead of this year's outdoor season, Matilda has grown into a full furniture range. New to the range, is the Matilda Bänk (bench), which comes in two lengths– 145 and 190 cm – as well as the Matilda Sofa at 145 cm. Additionally, the range includes two tables supplied with a painted mahogany tabletop or alternatively, a tabletop of limestone from Öland. We have noted that inherently natural materials become increasingly attractive as the patina gained by materials like limestone from frequent use contributes to creating the timeless impression that characterizes a classic piece of designer furniture.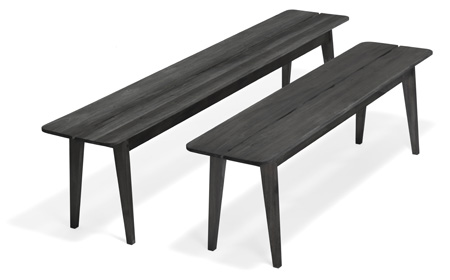 A finished patina from day one
The Matilda range is available with two types of surface treatment – painted or treated with ferrous sulfate. Since the Matilda range is manufactured in Småland, the furniture can be delivered in any color tone desired. The idea is to be able to color match the Matilda range exactly to its environment. The ferrous sulfate treated version provides the mahogany with a silver grey finish already from the outset. No tedious waiting is required while the wood yellows and appears shoddily maintained.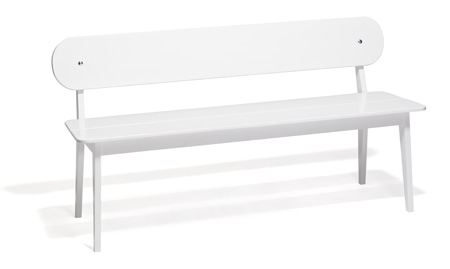 Järnvägsgatan 45. SE-579 30 Högsby.
Phone +46(0)491 28010
info@berga-form.se