Abisko
Soft seating collection
Designed by Claesson Koivisto Rune
Manufactured by True Design
The 'Abisko' seating collection, designed by Claesson Koivisto Rune, has recently been launched by True Design, an Italian furniture brand manufacturing products for domestic, office and hospitality environments.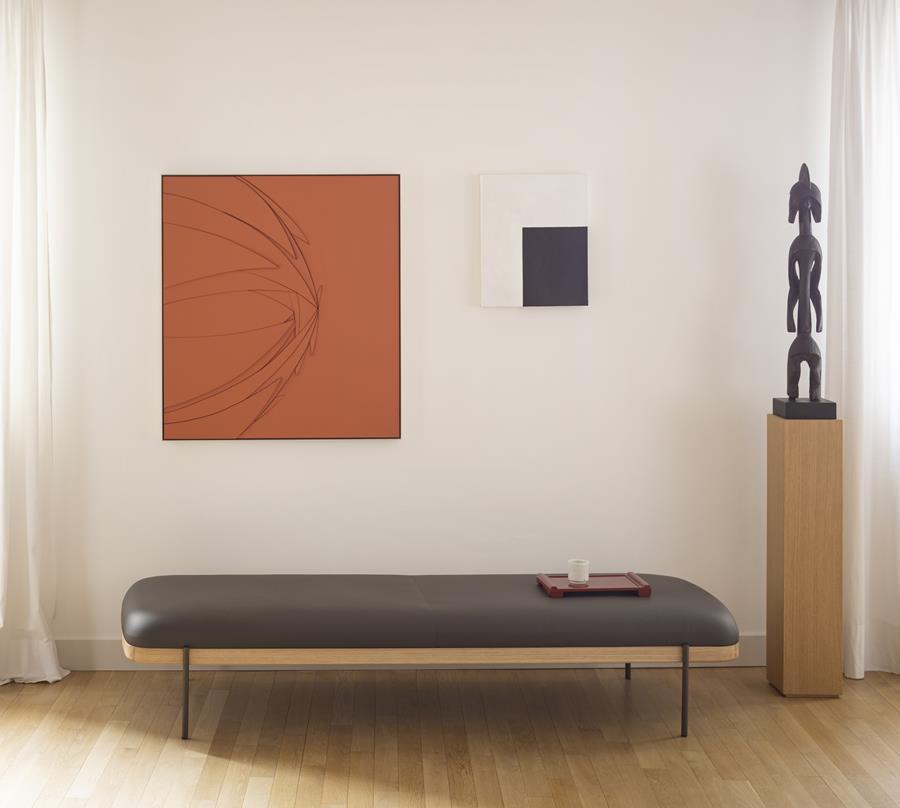 The 'Abisko' seating collection builds on a rounded silhouette and a soft volume which is trimmed sharply from four sides. This concept provides not only an unexpected expression but also a neater footprint. The design of the Abisko seating range favours side-by-side, repeated elements and furnishing along walls, intended to facilitate the planning of environments such as offices, hotels and public areas.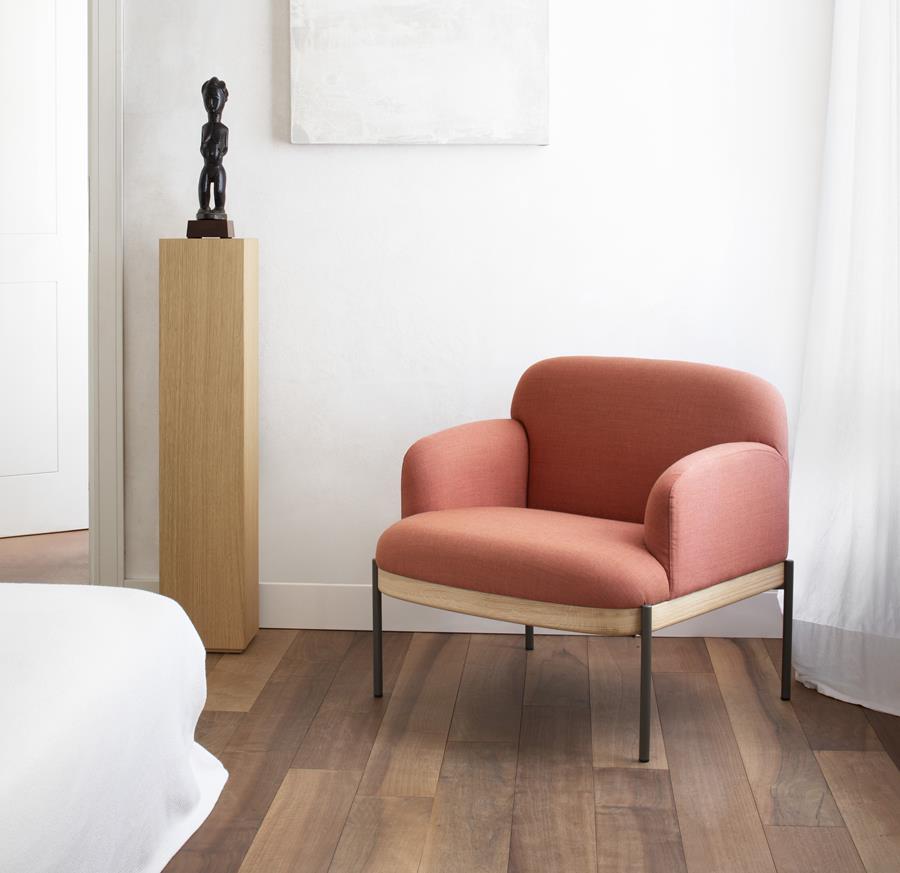 The visible wooden frame is a detail that allows numerous combinations of upholstery fabrics and finishes without compromising the design integrity. The metal support structure positioned on the outside of the wooden frame, and available in a range of finishes, presents interesting possibilities for the inclusion of integrated side tables.
'Abisko' (in Sámi: The Forest by the Big Water) is the name of both a small village and a national park in Lapland, in the very north of Sweden. Famous for the view of the soft and perfectly U-shaped valley between two mountains named 'Lapporten' (The gate to Lapland).