CLAESSON KOIVISTO RUNE PRESENTS A NEW CHRONOGRAPH FOR IKEPOD
Claesson Koivisto Rune presents a limited edition aeronautical chronograph named "SKYPOD" for Swiss watch brand Ikepod.
The new Swiss made SKYPOD is a continuation of the original 1999 MEGAPODE design for IKEPOD (designed by Marc Newson). The dial brings with it the idea of an abstracted, starry night sky, while maintaining the mainly aeronautical complications.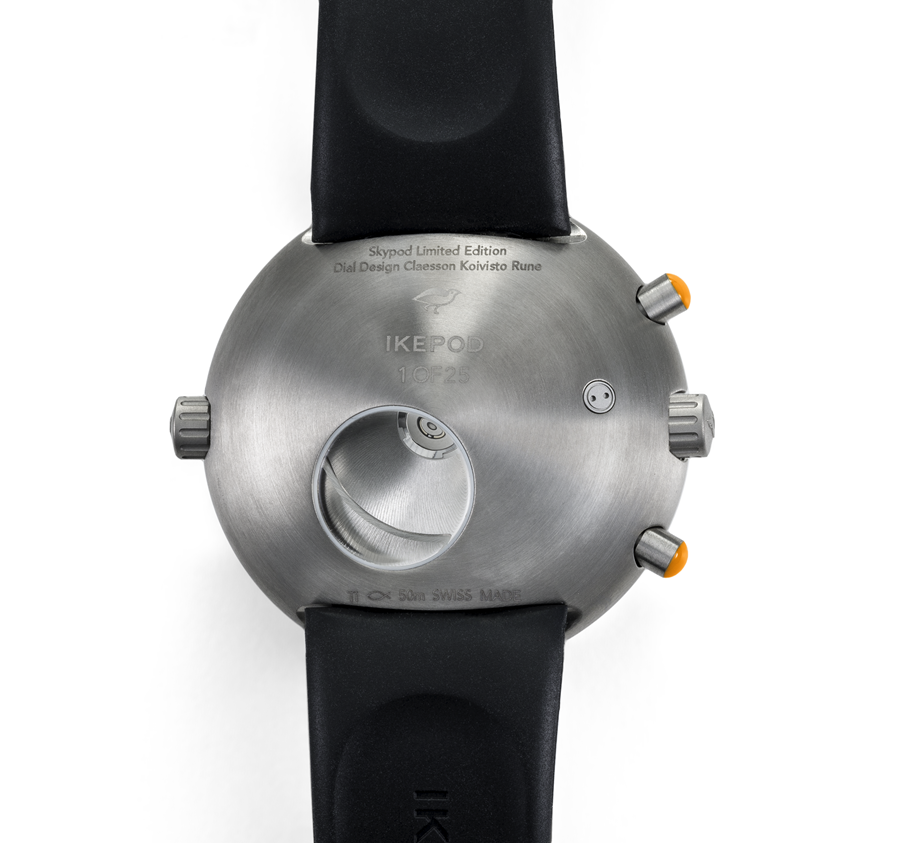 Skypod is a swissmade chronograph with a 46 mm Titanium case and rubber pin strap, using New Old Stock Swiss La Joux – Perret movements. The edition is limited to 25 models in each colour, all numbered 1 OF 25.

This particular watch model is the largest and most technical watch in the IKEPOD Collection. It provides the time, the day, a chronograph function, as well as a unique circular slide rule for complicated calculations. This is a watch that can compute fuel consumption for an aircraft or a waypoint for a pilot who needs to calculate range and distance.

"The design challenge is to enhance readability and the overall graphic impression at the same time. It's not a choice between a design concept or a scientific instrument. It's both. In this way it is not much different from designing a house, juggling form and function. Except in architecture we're typically working in 1:20 and for the watch we've had to work in 20:1. In this scale a micrometric shift makes all the difference."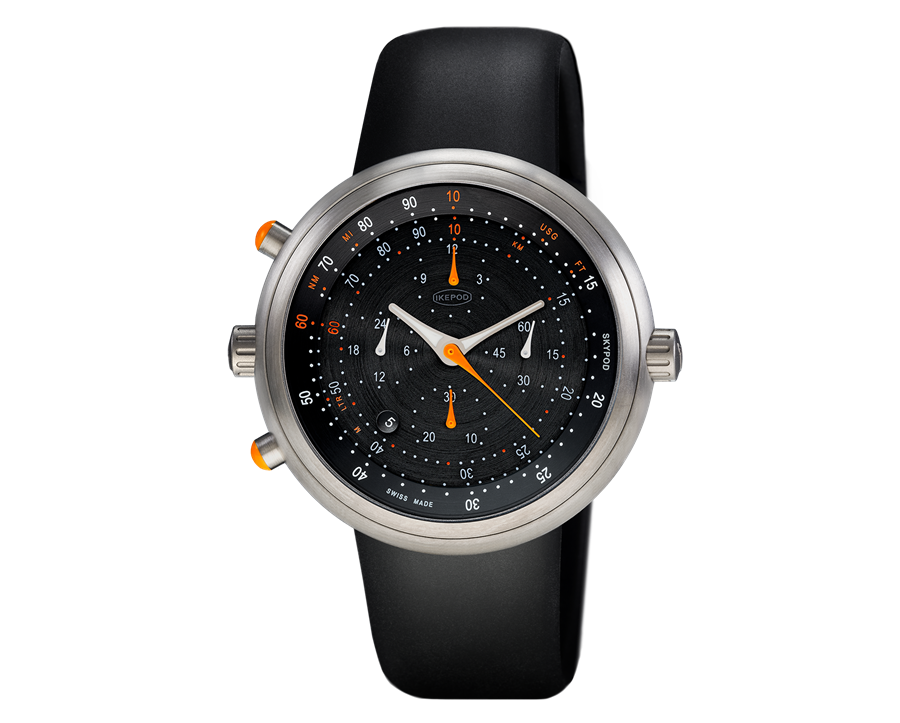 "Over the years we have had this ongoing discussion about watch design. Being collectors ourselves, whenever another item is added to a collection its every aspect and little detail is scrutinized. So, for our new IKEPOD SKYPOD we have not spared any design efforts. It might be our first watch design, but we have been researching and preparing for nearly 30 years."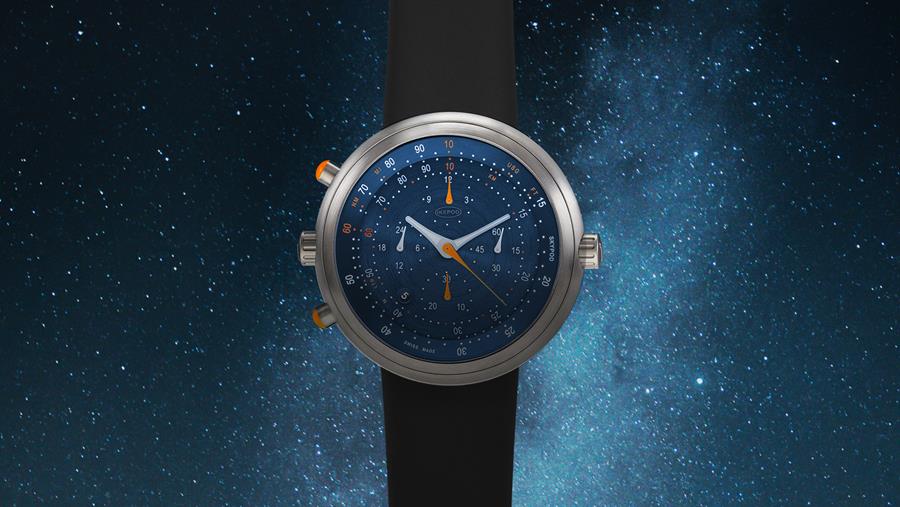 Mårten Claesson, Eero Koivisto and Ola Rune,
architects, Stockholm, Sweden, 2022


http://www.claessonkoivistorune.se/
More design from Claesson Koivisto Rune: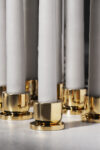 Bijou Candlestick The Candlestick Bijou is designed by the internationally successful design studio Claesson Koivisto …