w201 extra small pendant, created with Claesson Koivisto Rune is a follow up to the w151 extra large pendant, which launched 2015.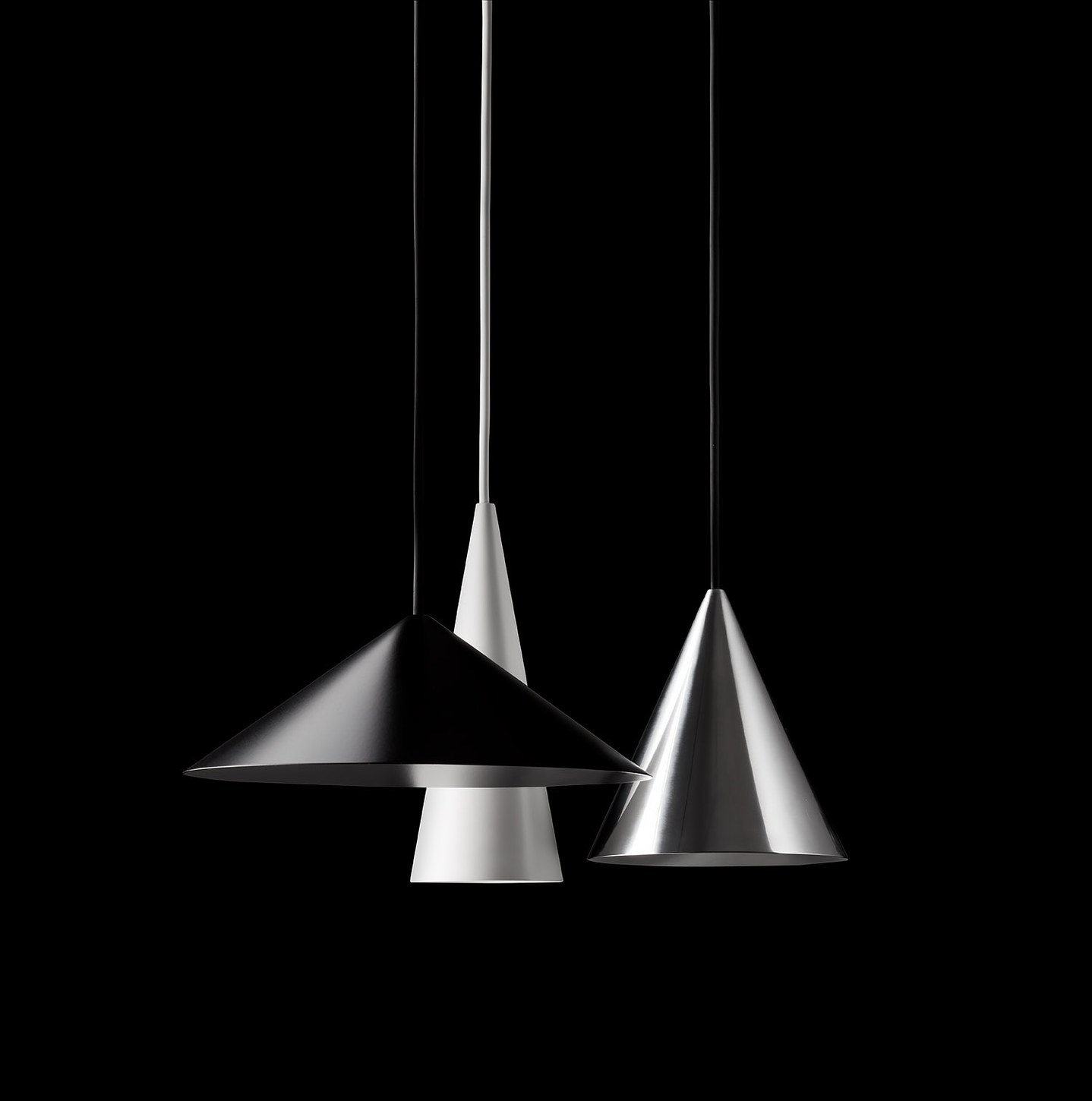 The 'extra small pendants' are, as the name implies, about scale. Wästberg
worked with the designers to explore what the smallest size of these hanging lamps could be, while ensuring their light-emitting performance and maintained integrity of the three archetypical cone shapes. While the elder siblings, the w151 extra large pendants make a grand gesture in a room, these new extra-small pendants make a smaller, more intimate, but equally important gesture to light the home.