Carl Hansen & Son presents the Nesting Tables created by the Danish furniture designer Hans J. Wegner. First presented in 1952, the Nesting Tables are characterised by their light and organic look that gives them a distinctive Wegner identity where every detail is thought through.
Hans J. Wegner had a special ability to design furniture that harmonised with their surroundings while staying relevant for the future. This is also true of his Nesting Tables, which were created to be functional and space-saving – properties which are also highly relevant today.

The new Nesting Tables consist of three tables that can be used together or separately. Thanks to their light and discreet look, the tables can integrate seamlessly into any interior.
Hans J. Wegner focused on both the finer details and the entirety of his designs, and he was known for the sense of harmony he created between the different dimensions and materials. Thus, all the parts making up the three tables are scaled in proportion to each other to achieve a harmonious whole; in other words, the tabletops and legs are adapted to each individual table. Other distinctive Wegner details are the rounded and tapered table legs and the subtle curves on the front and rear support, which add an organic and pleasing look to the design. Classic mortise joints that require a high degree of craftsmanship perfect the expression.

Knud Erik Hansen, CEO and third-generation owner of Carl Hansen & Son, says: "Hans J. Wegner had a unique ability to combine aesthetics and functionality, and his characteristic lines are clear in the tables' minimalist yet organic design." He continues: "At Carl Hansen & Son, we have been manufacturing furniture designed by Wegner for more than 70 years, and we are honoured to be adding the beautiful Nesting Tables to our collection. The tables make perfect side tables for Wegner's Wing Chair or Mama Bear Chair, while also being suitable as coffee tables for the smaller CH72 Sofa."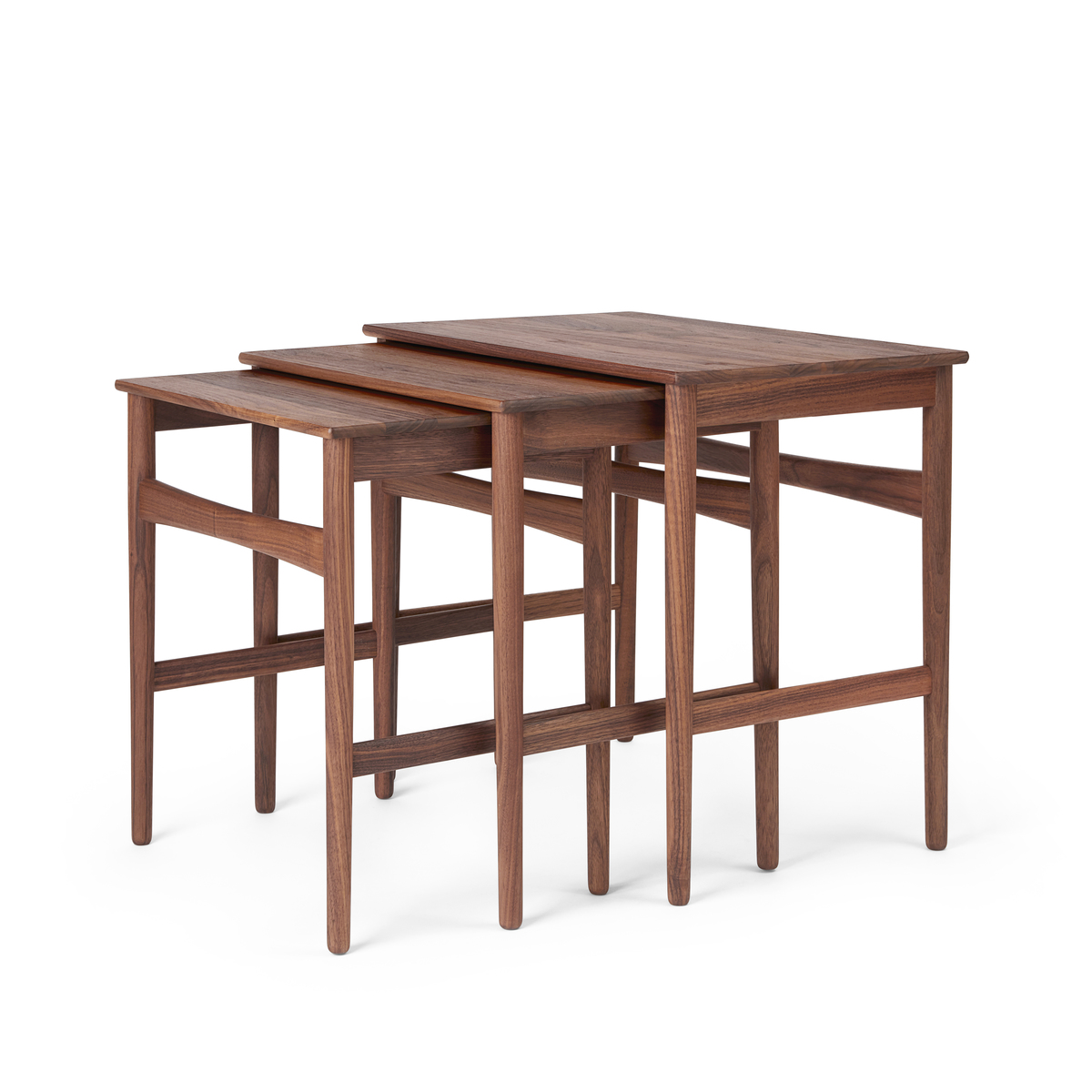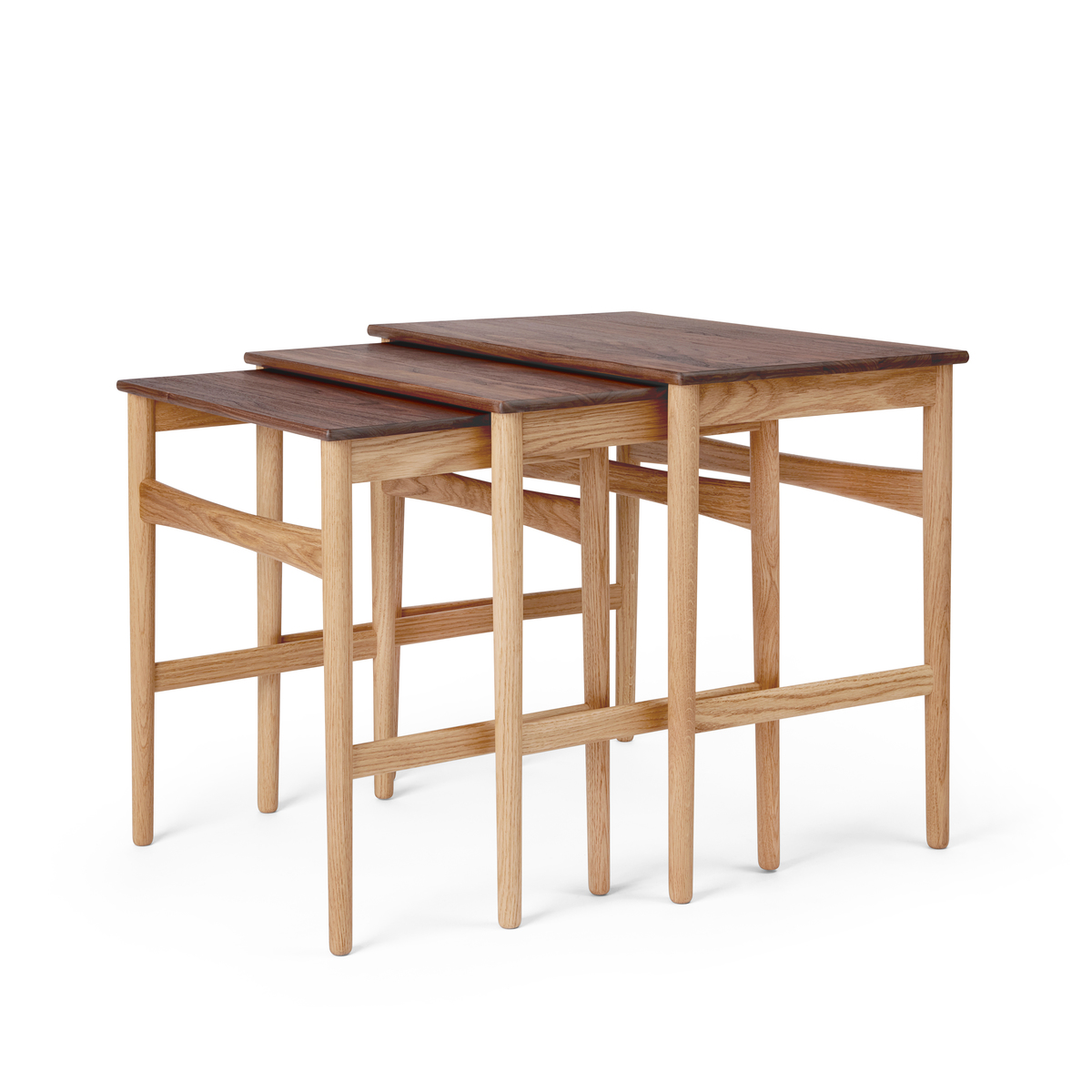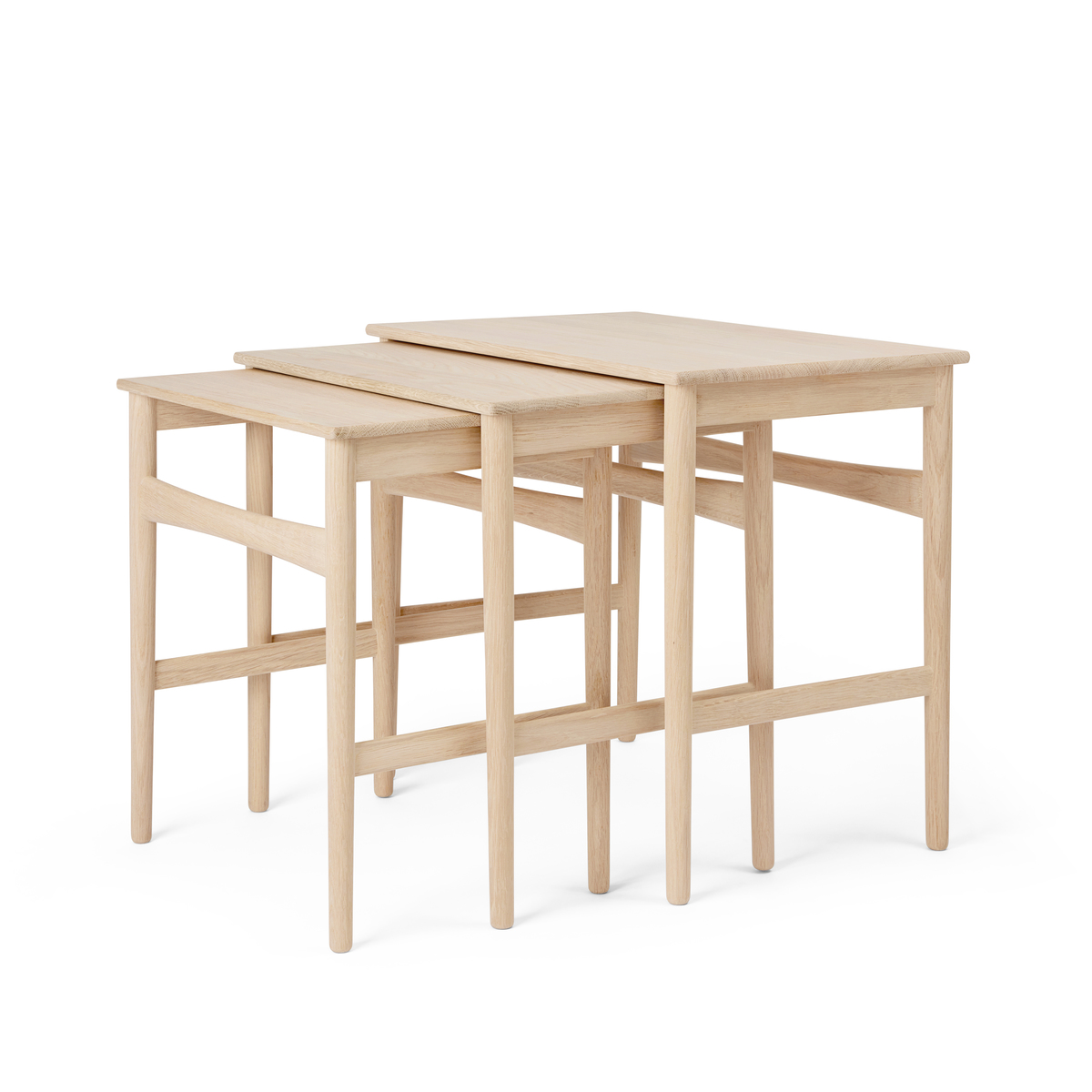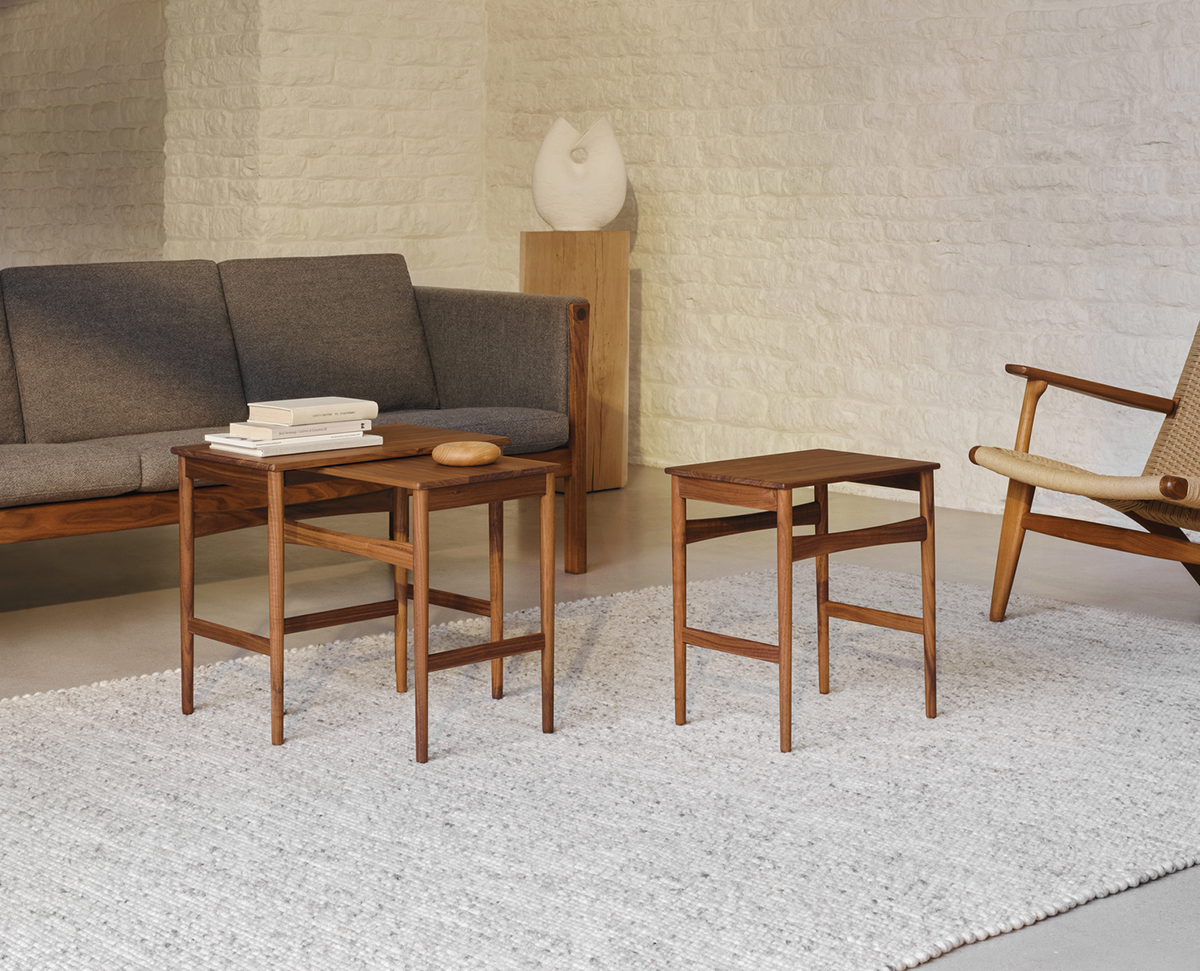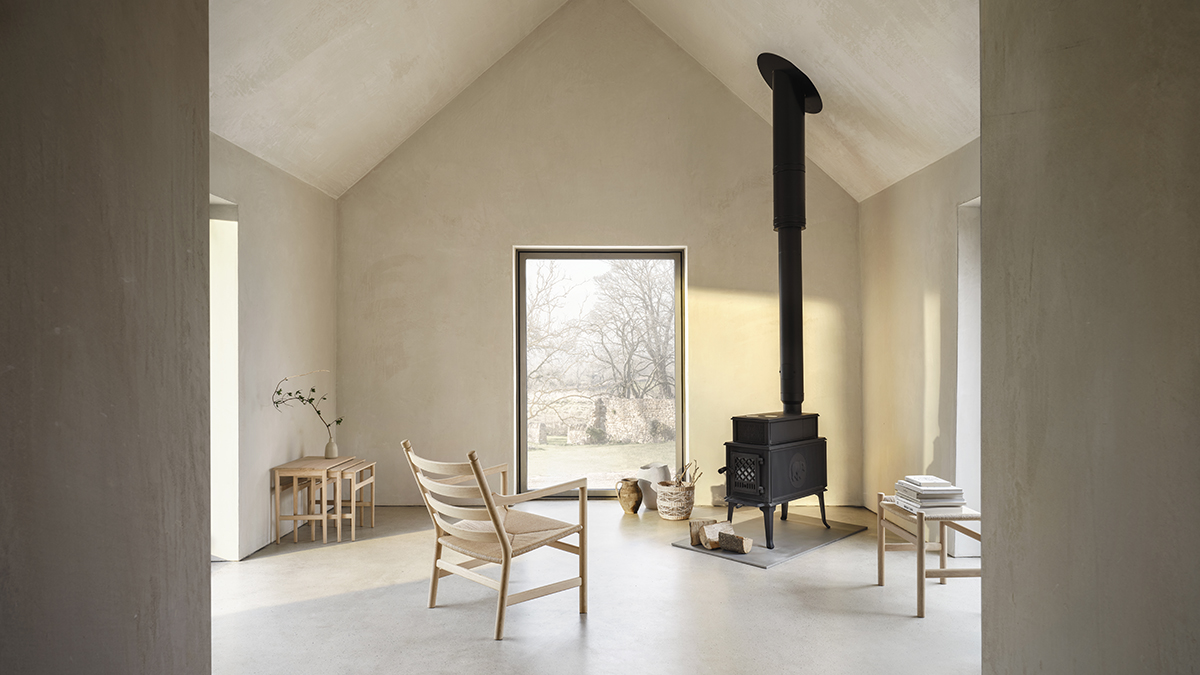 More news from Carl Hansen & Søn:

Archetypical design for a modern age Kaare Klint introduced the Safari Chair in 1933 as …